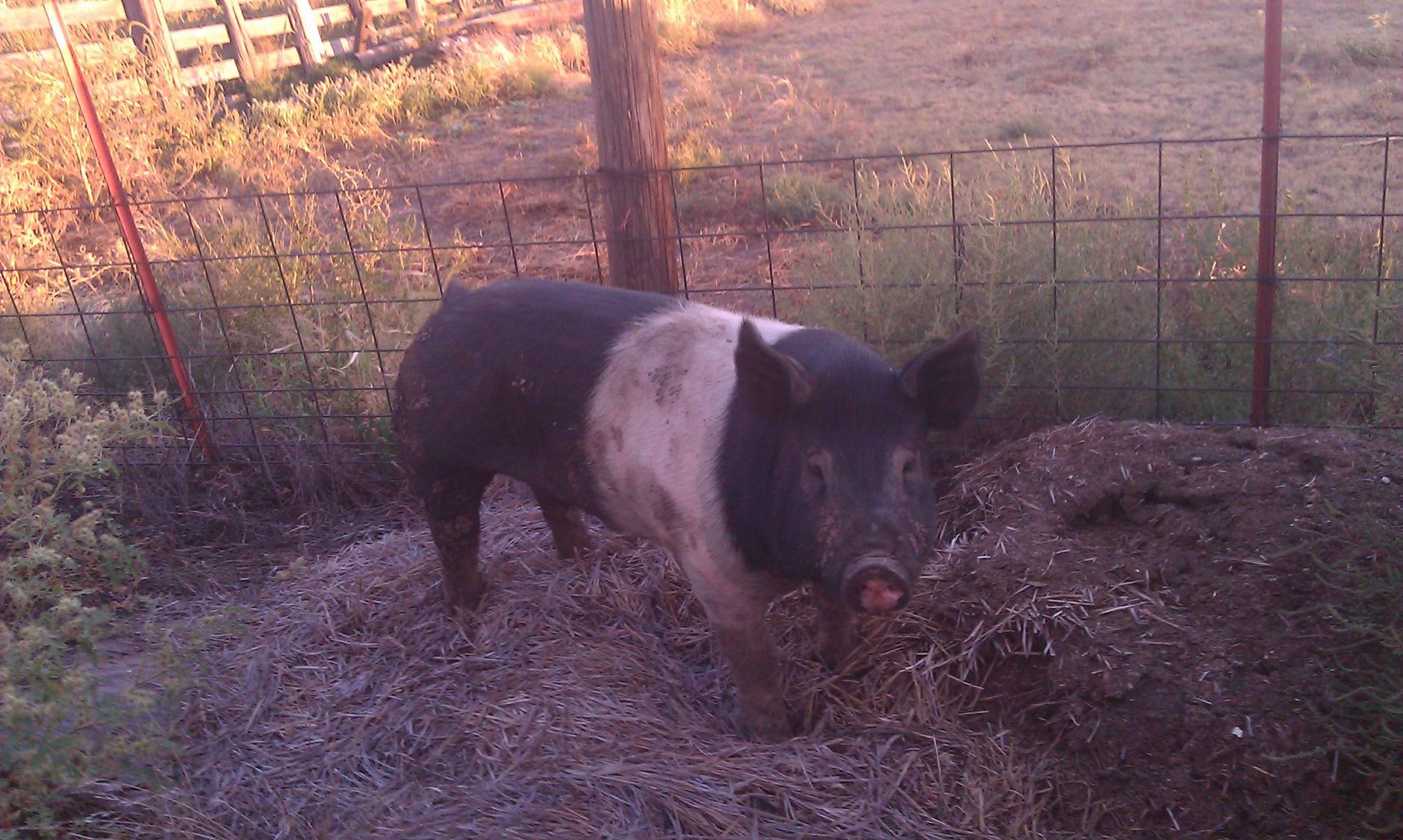 Sometimes herding a pig can be as much fun as herding a cat. They definitely go where ever they want to go.
....and off he goes...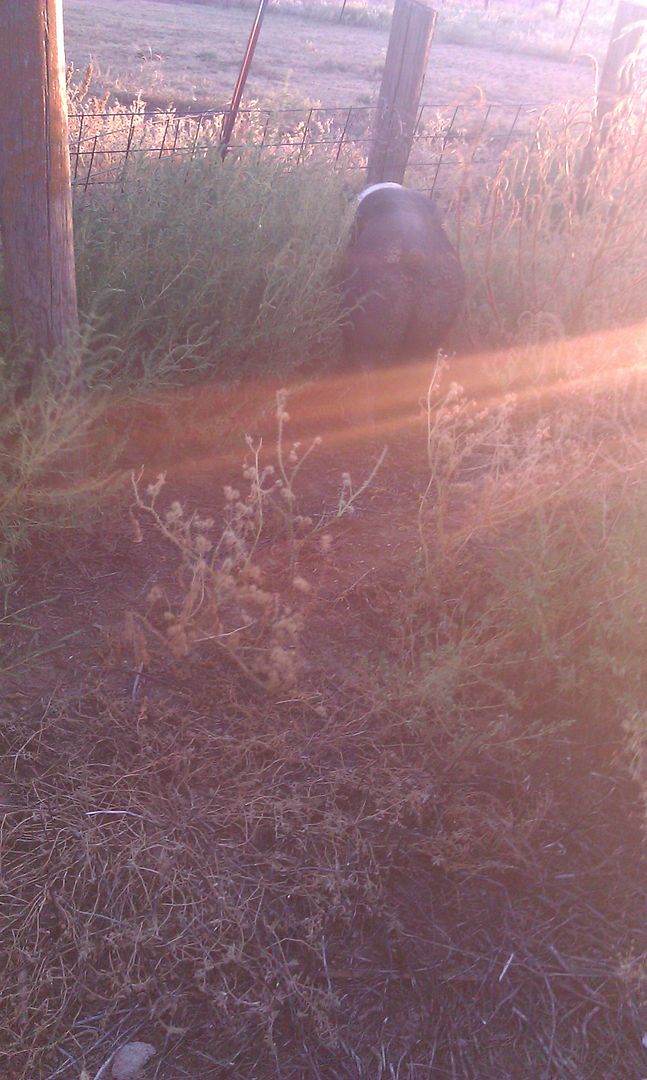 into a weed patch (not a great time for me to wear shorts) ...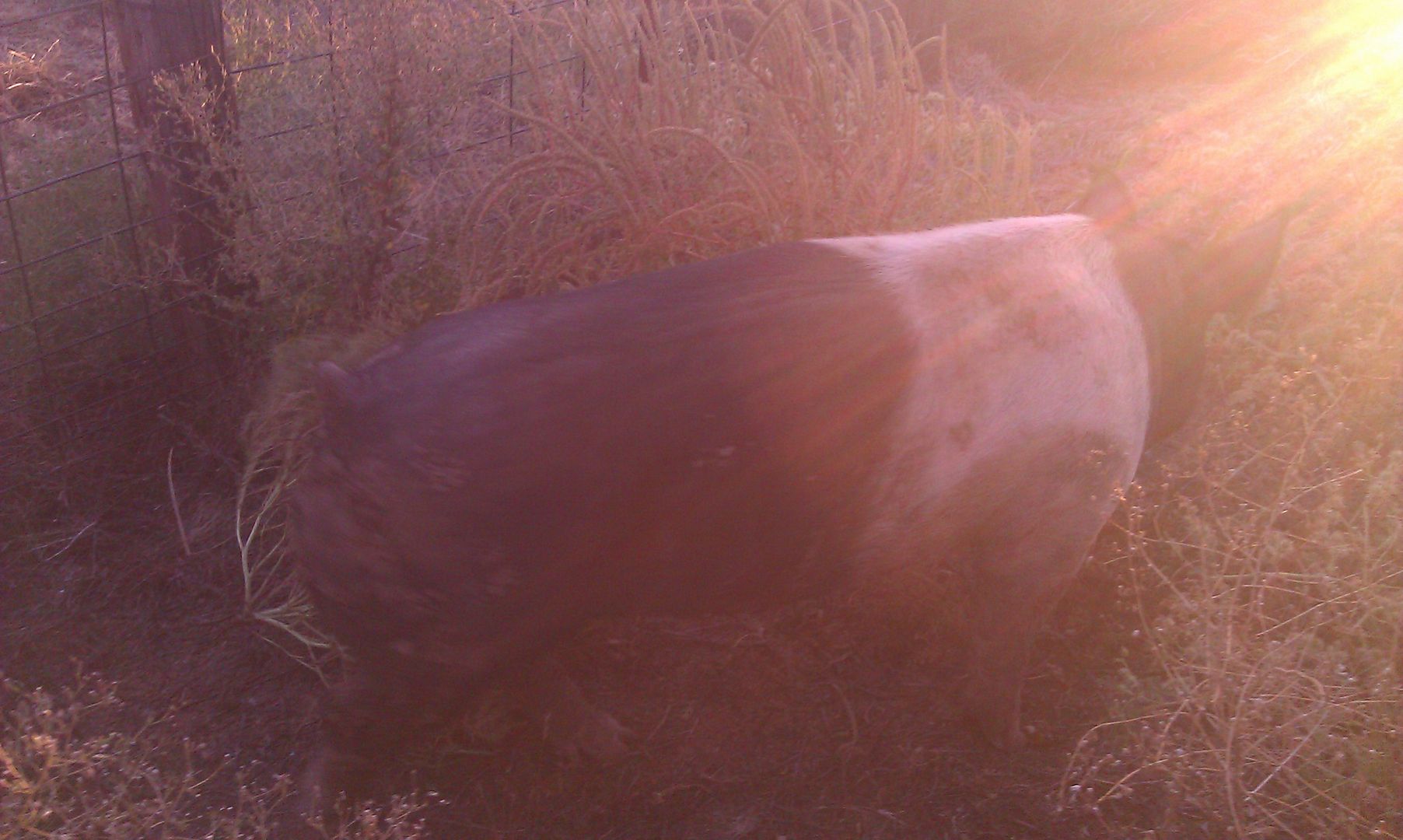 almost have him heading in the right direction...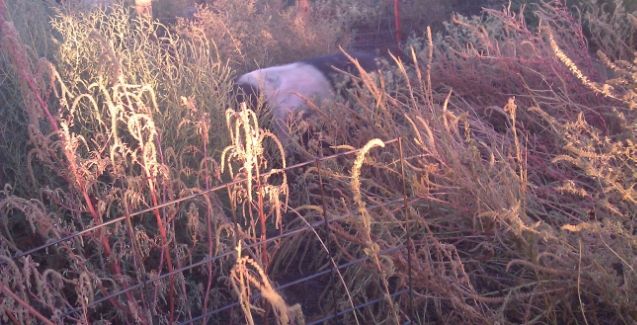 ouch! no fun going in after him...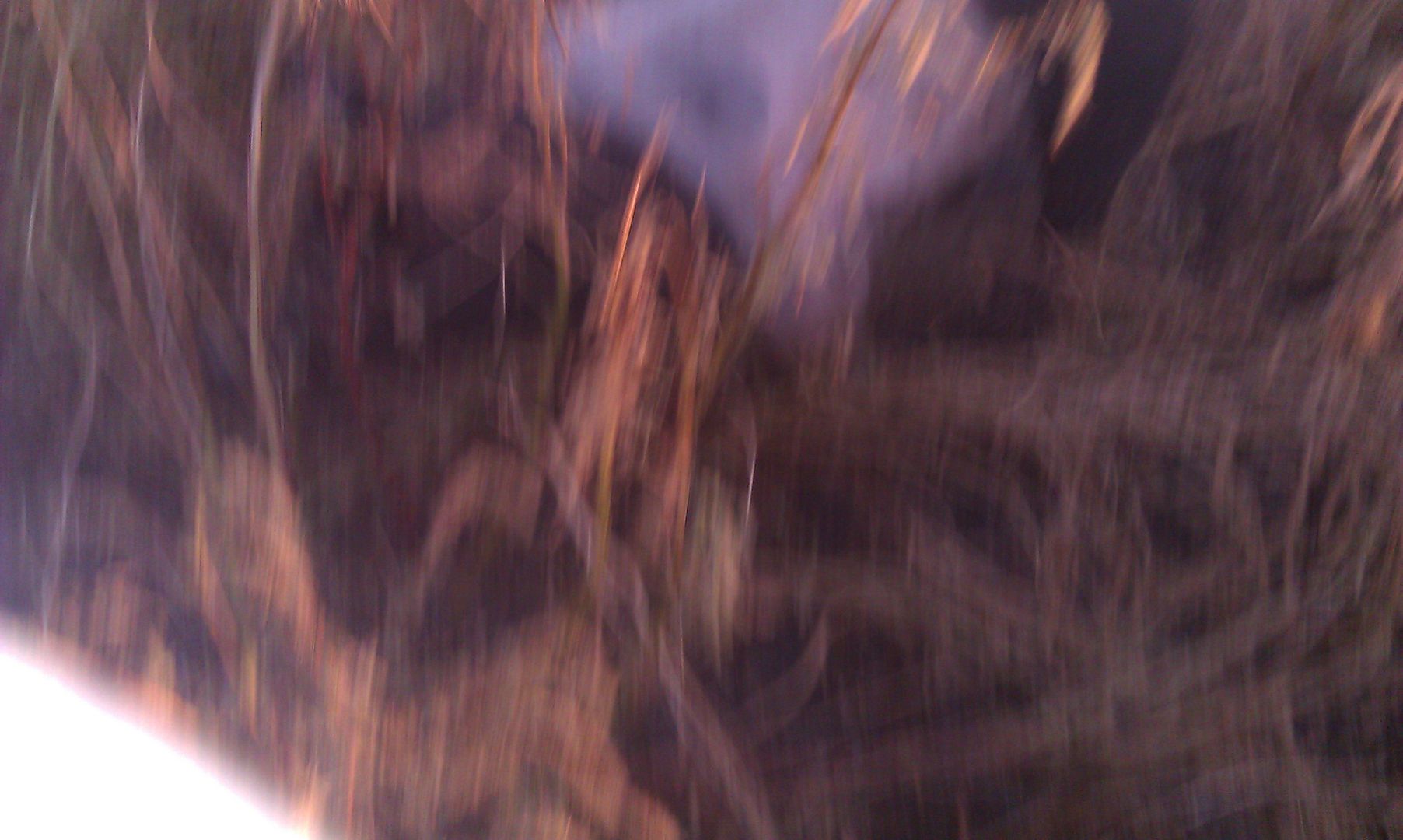 He knows what he's doing.
Knows I will get the treats out to coax him where I want him to go.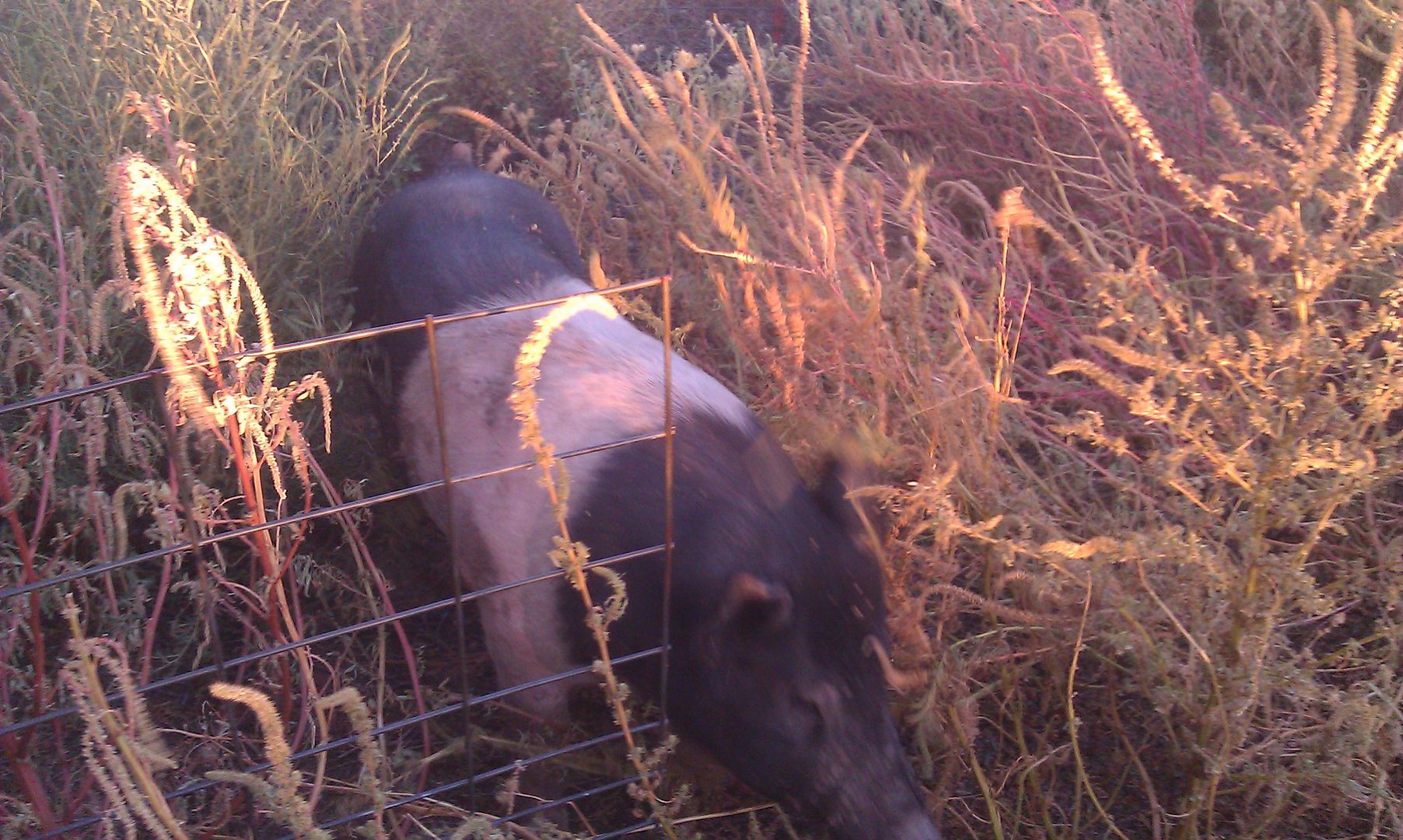 I break out some slices of bread and the Cap't Crunch Peanut Butter cereal (I love that stuff lol)
Leave a trail for him to follow....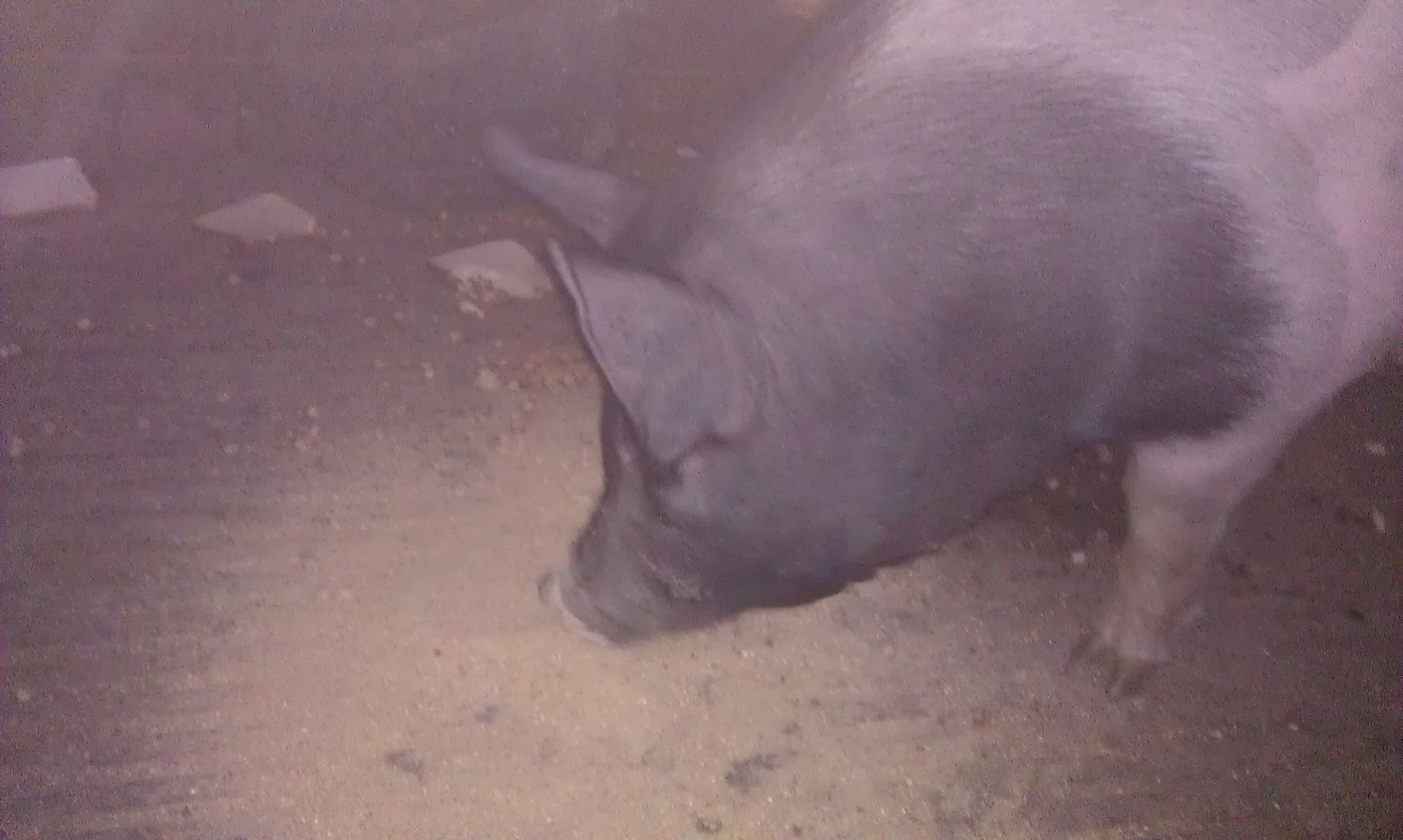 Right into the old stock trailer.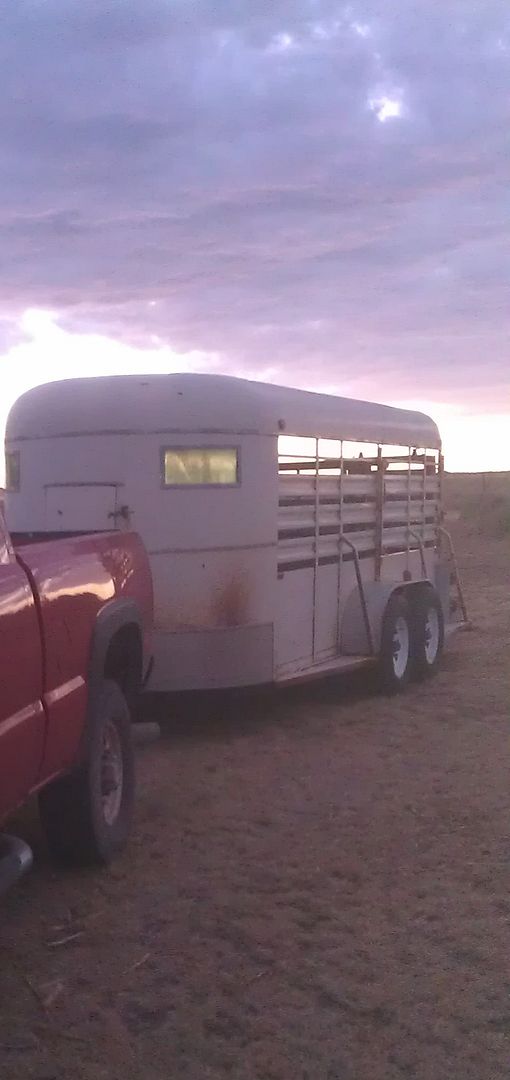 One of those evenings when I'm looking forward to a bubble bath. lol