With the fire ban still in effect in Oklahoma, campfire meals were not an option... so I took my little table top charcoal grill camping with me.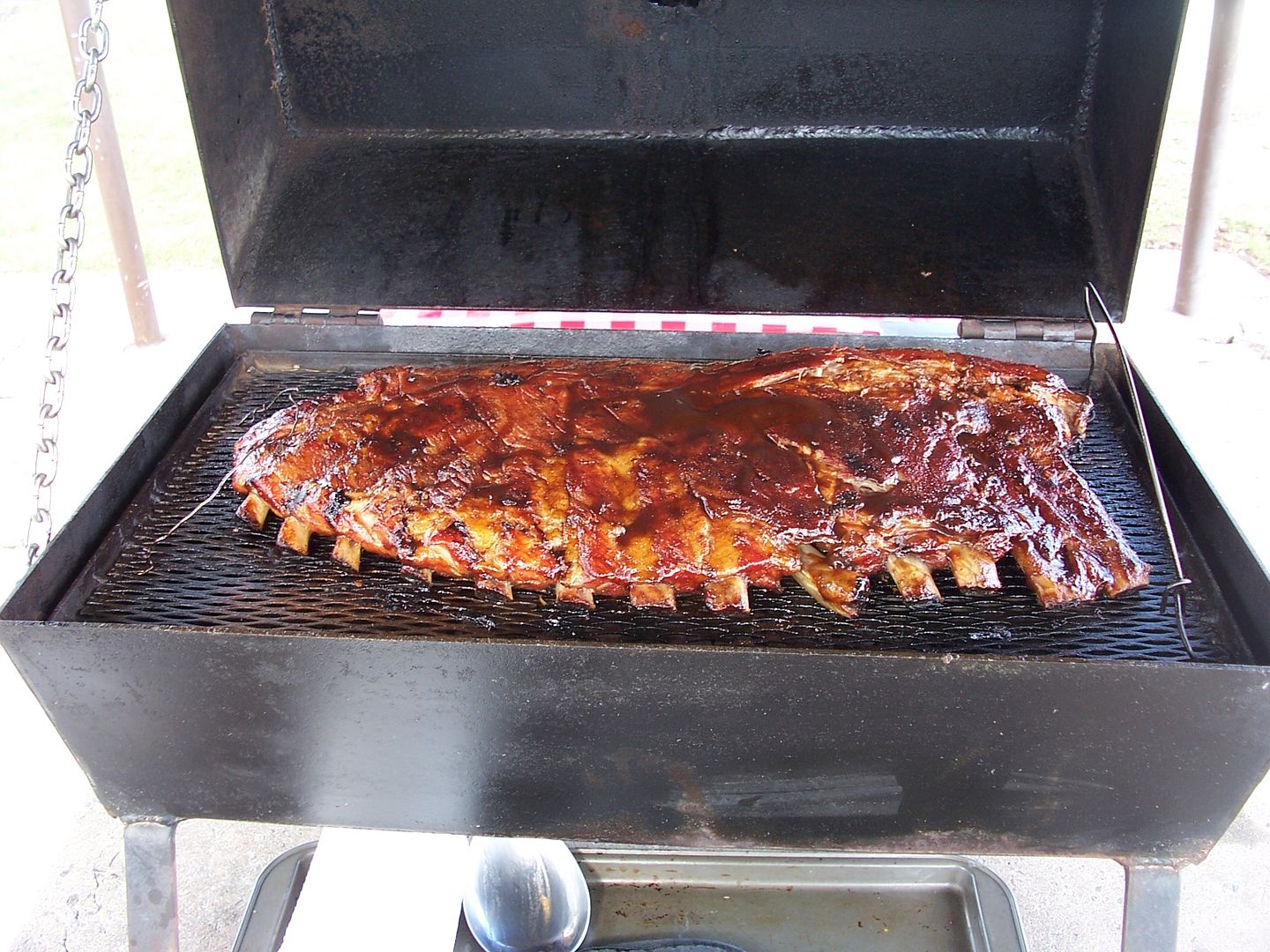 After cooking breakfast one morning, I spread out the remaining hot coals for a rack of spares.
Sprinkled the ribs with Season All...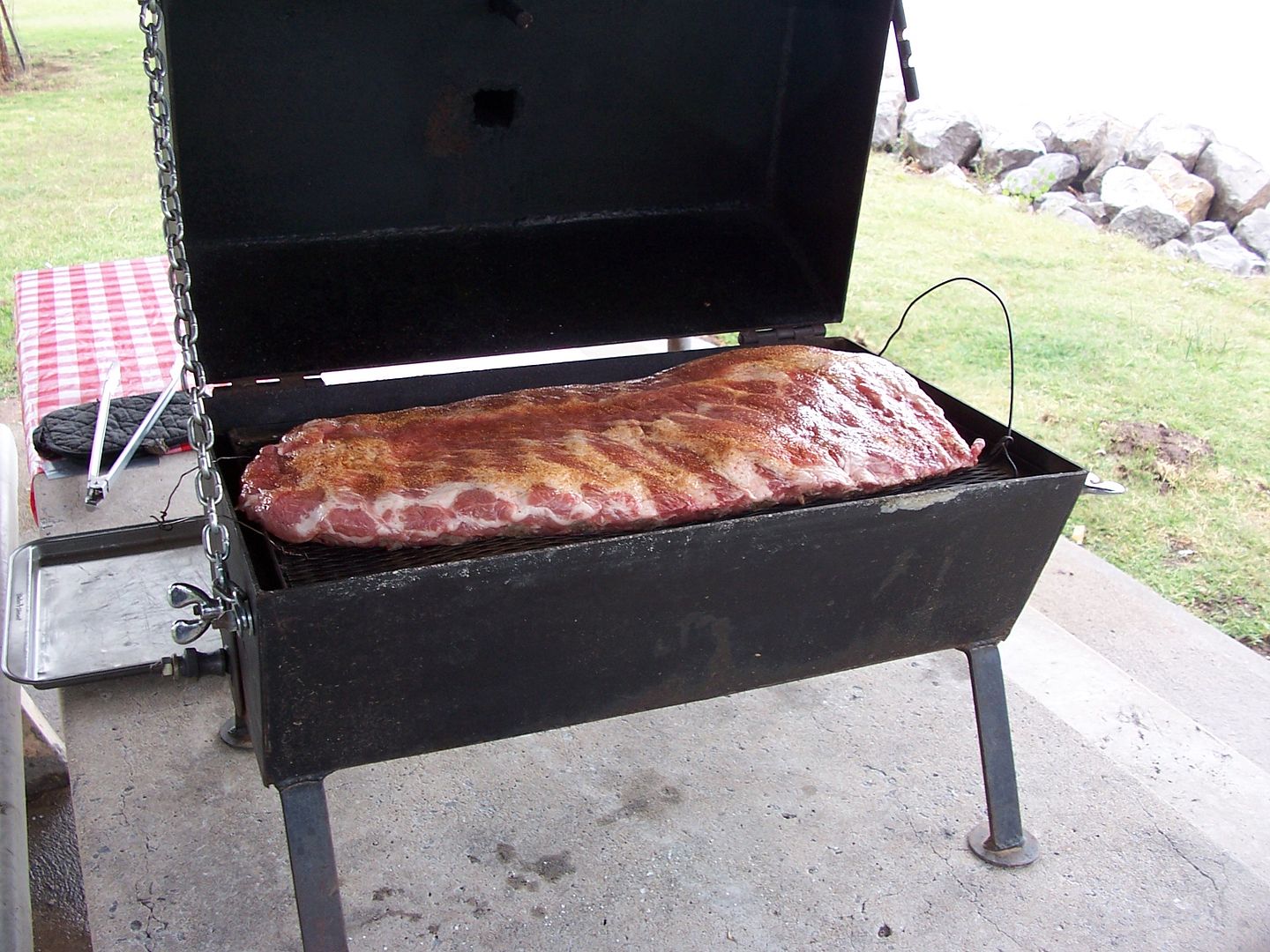 Let them cook over the low coals for about 3 hours...
then wrapped in foil with some beef stock, garlic and onion powders...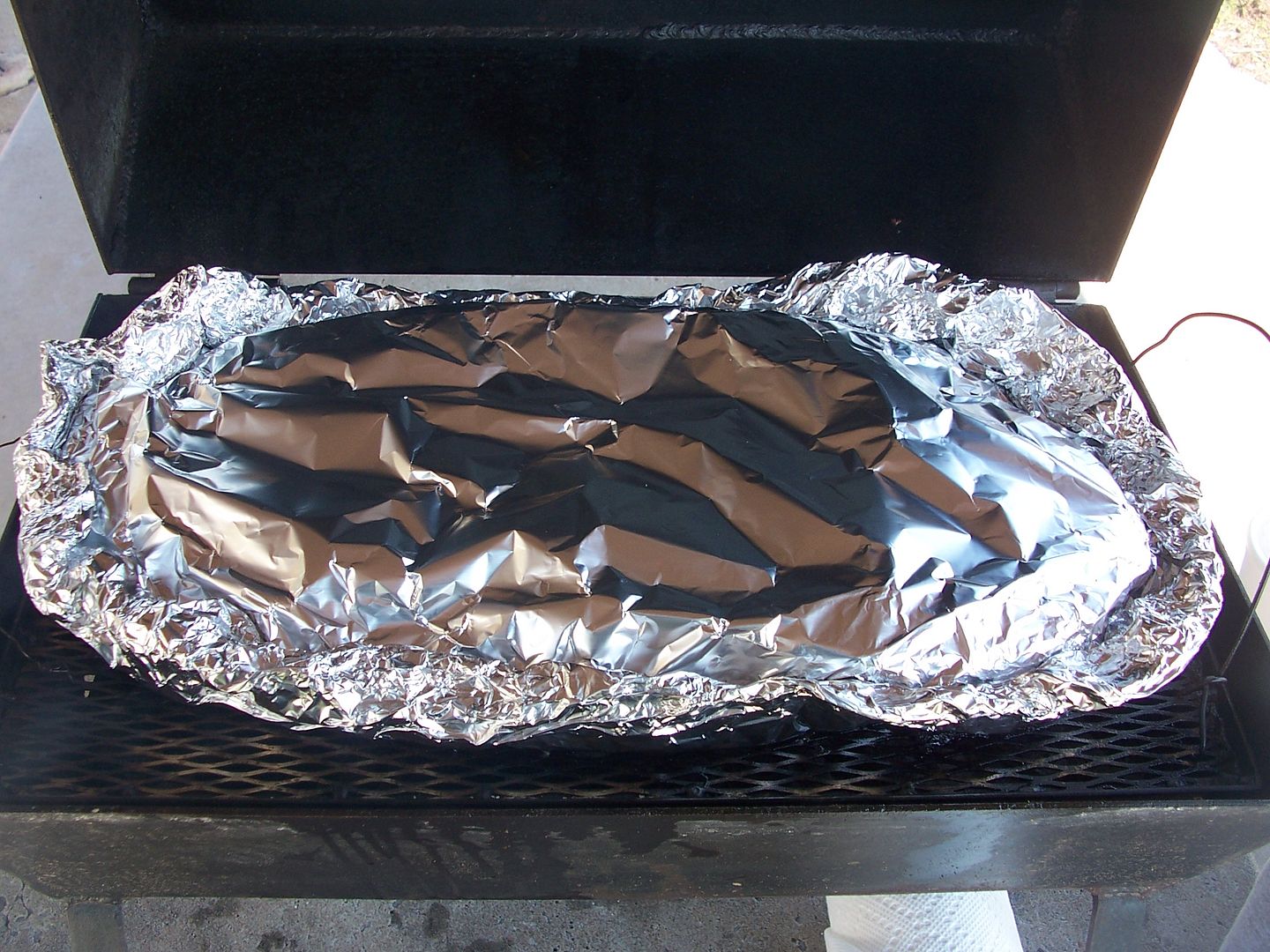 I'm not fond of "fall off the bone" ribs, I prefer them with a little bite. So instead of the usual 3-2-1 method of cooking, I watched the pull back on the bone and went with 3 hours direct, 1 hour foiled and 1 hour back on the grill to finish. 3-1-1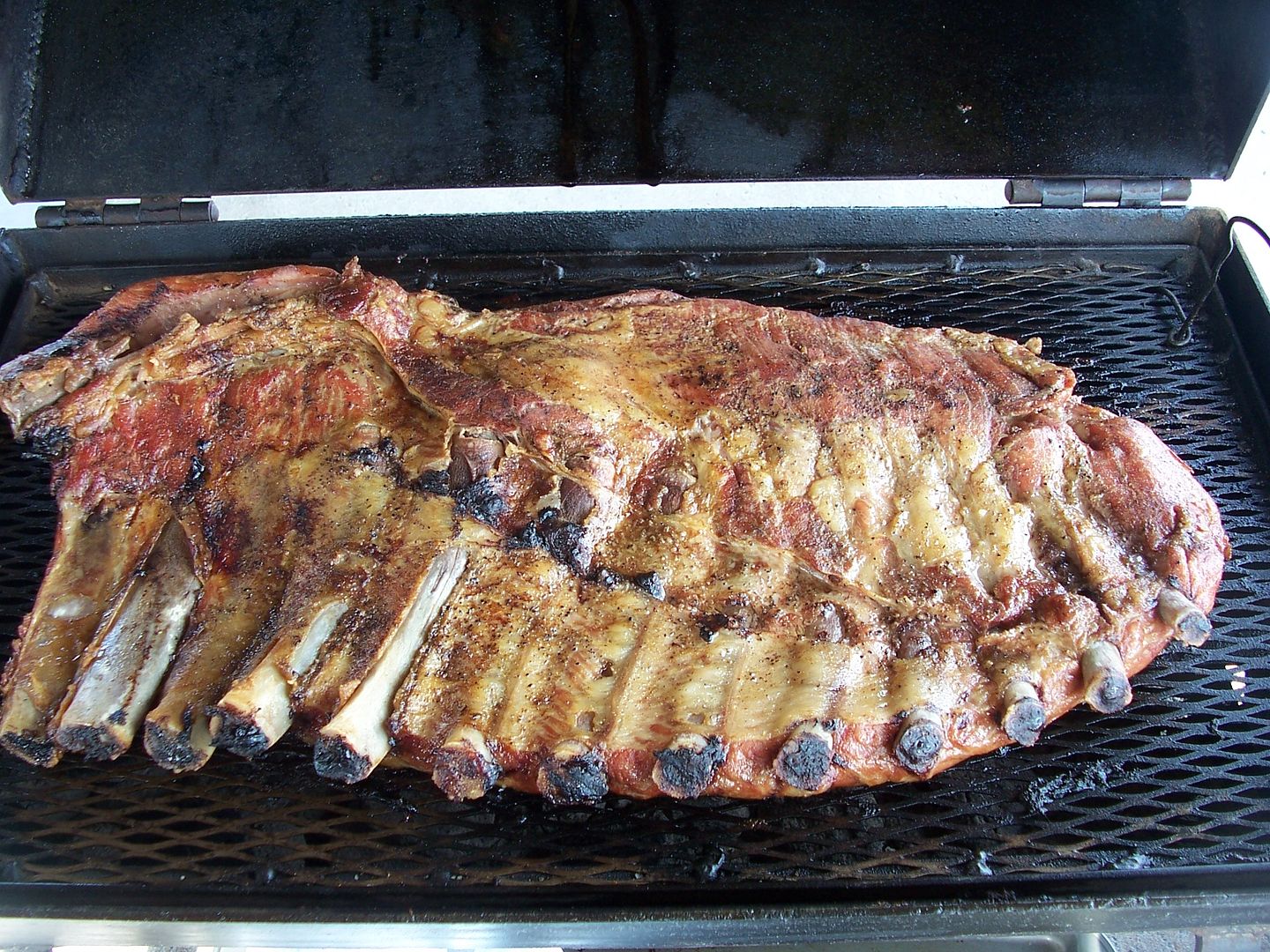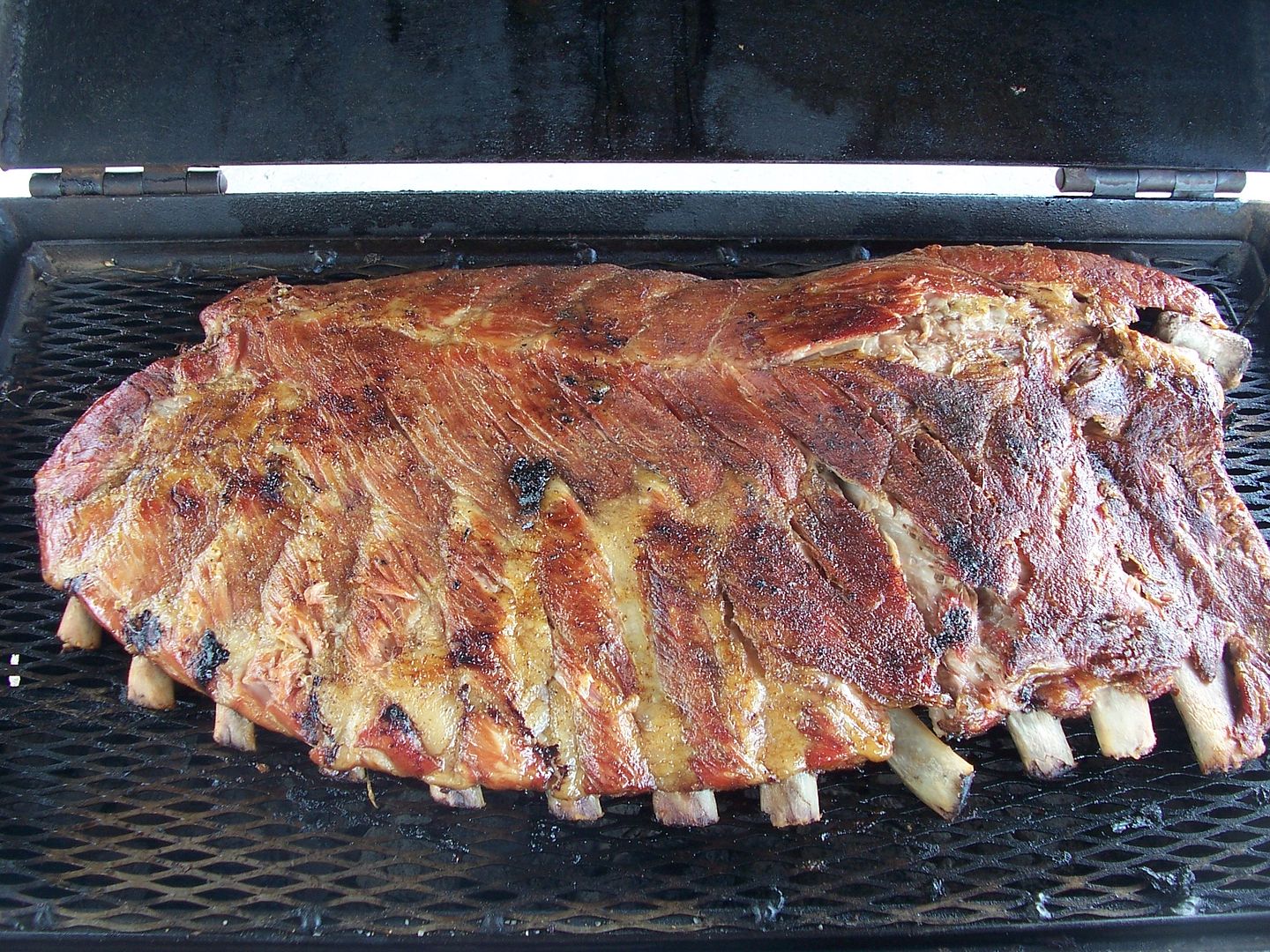 made a pot of beans to go with the ribs using the
"icky"
campsite provided charcoal grill. :)
onions, bacon, beans and seasonings....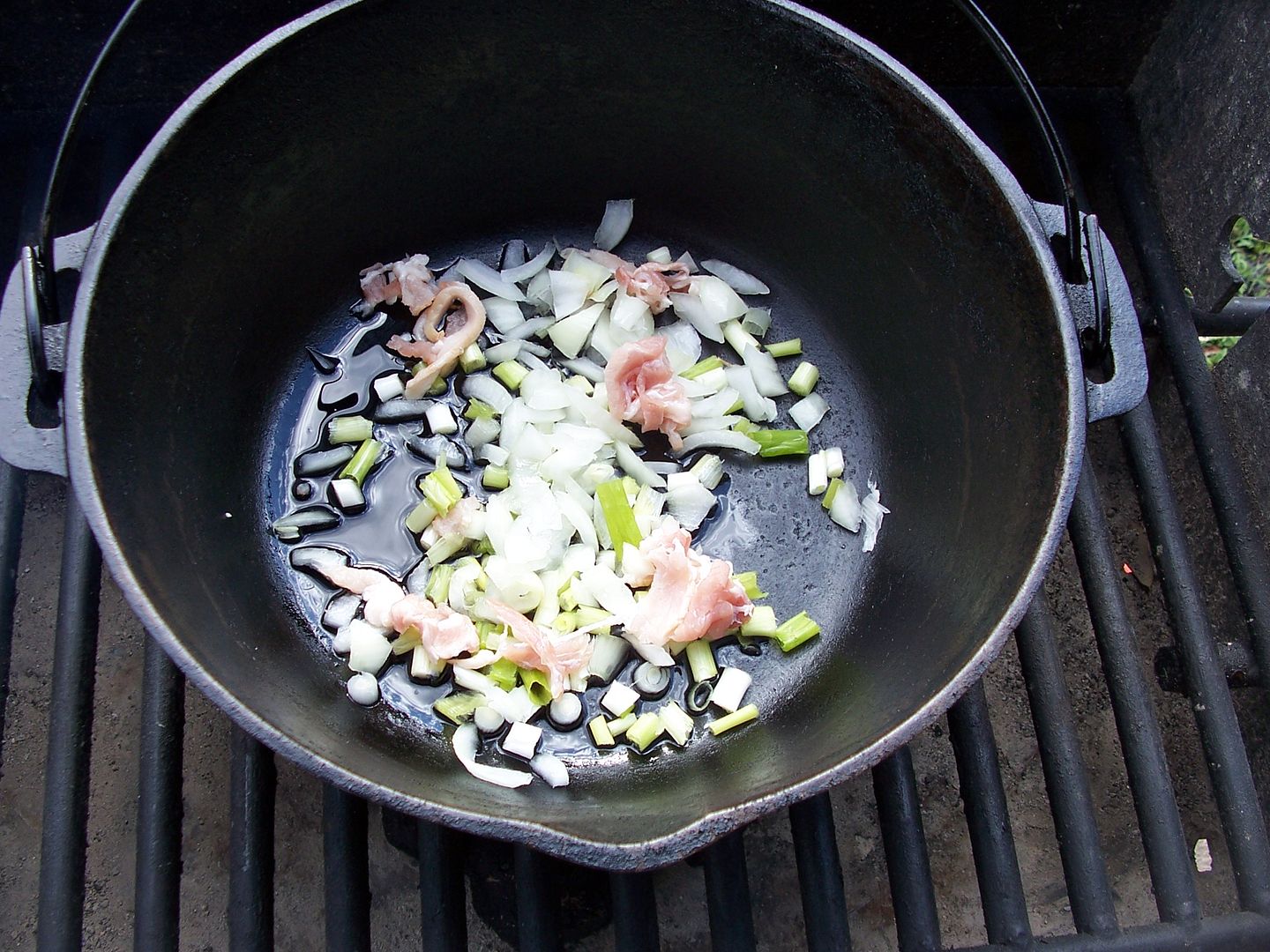 Sauced the ribs the last 30 minutes of cooking...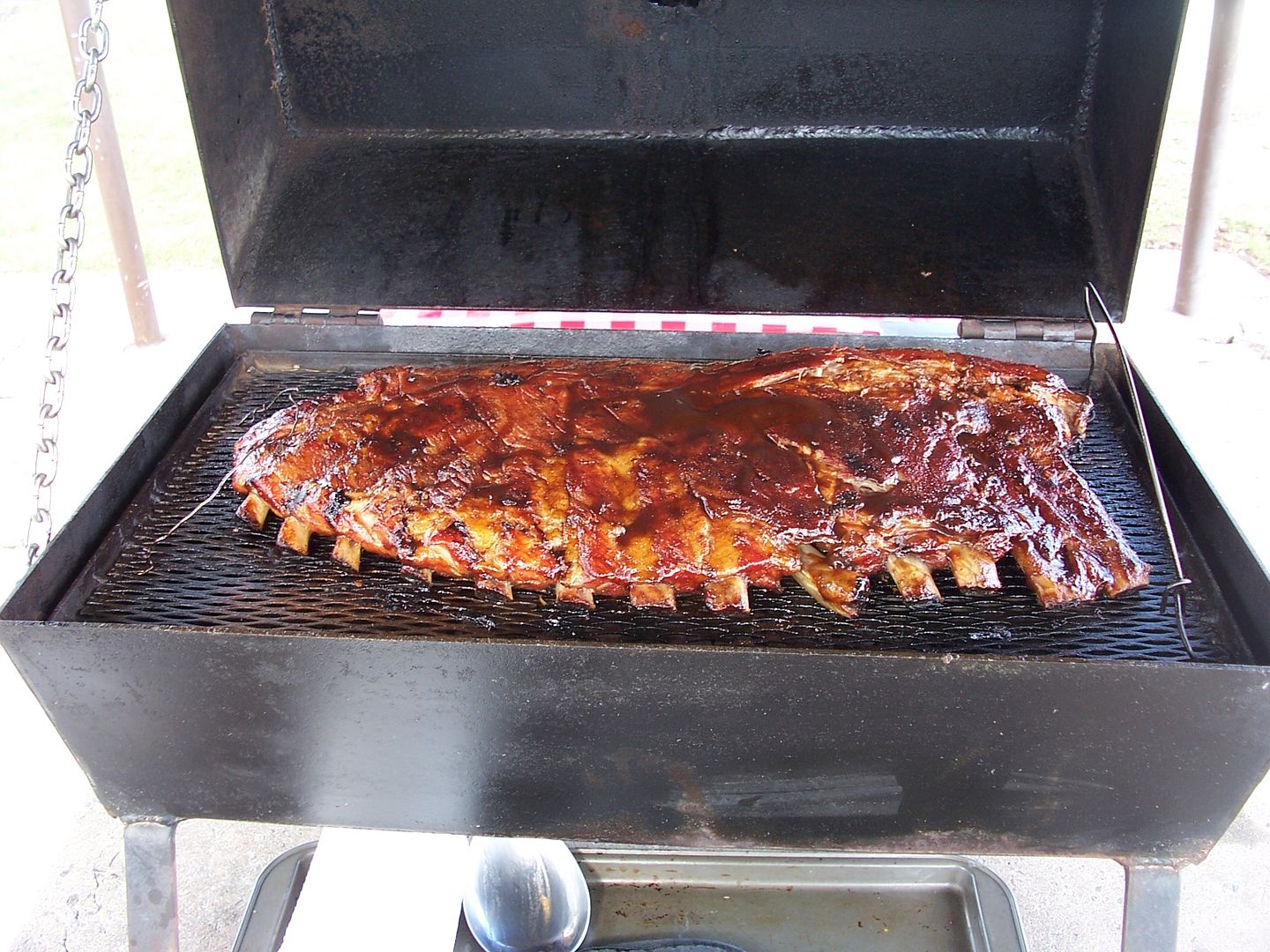 I was happy with the way the little cooker handled the ribs. I added a few hot coals once during the 5 hour cook.
Was a pretty easy camp meal and left plenty of time for fishin'. :)