Talented cooking friend Rolf in Germany, so kindly sent a package of goodies to me! Thank you again Rolf, that was very kind of you! :)
I have posted pictures of Rolf's beautiful fatty piston here...
Rolf's Piston
.
The chocolates are really good! Like nothing I have ever tasted. :)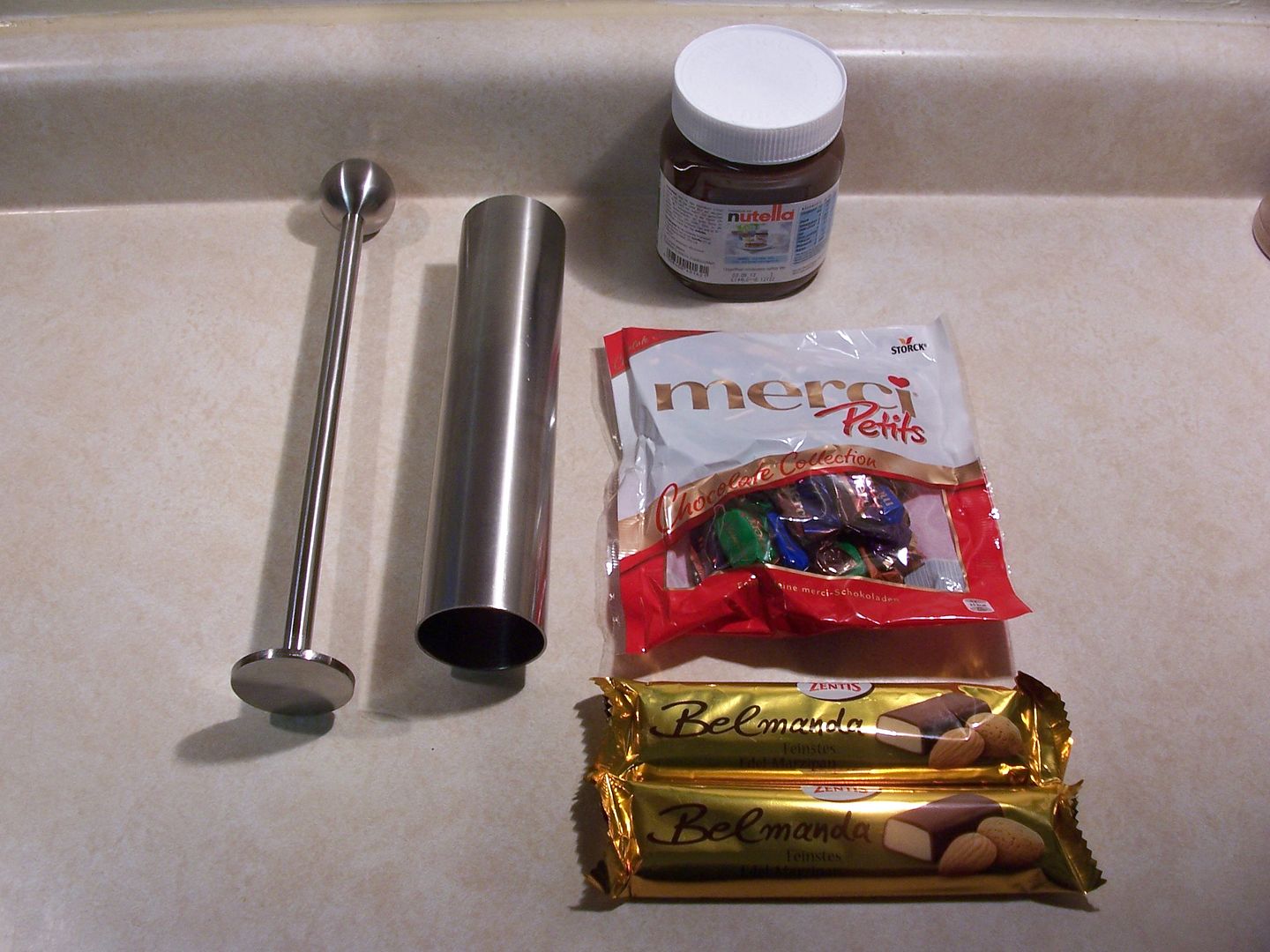 The fatty piston is made out of stainless steel...it's really beautifully crafted.
Thank you again Rolf, I can't wait to make my first fattie with this! :)