but it was ok. :) I ran across some baby scallops at the store the other day and grilled them for a quick meal.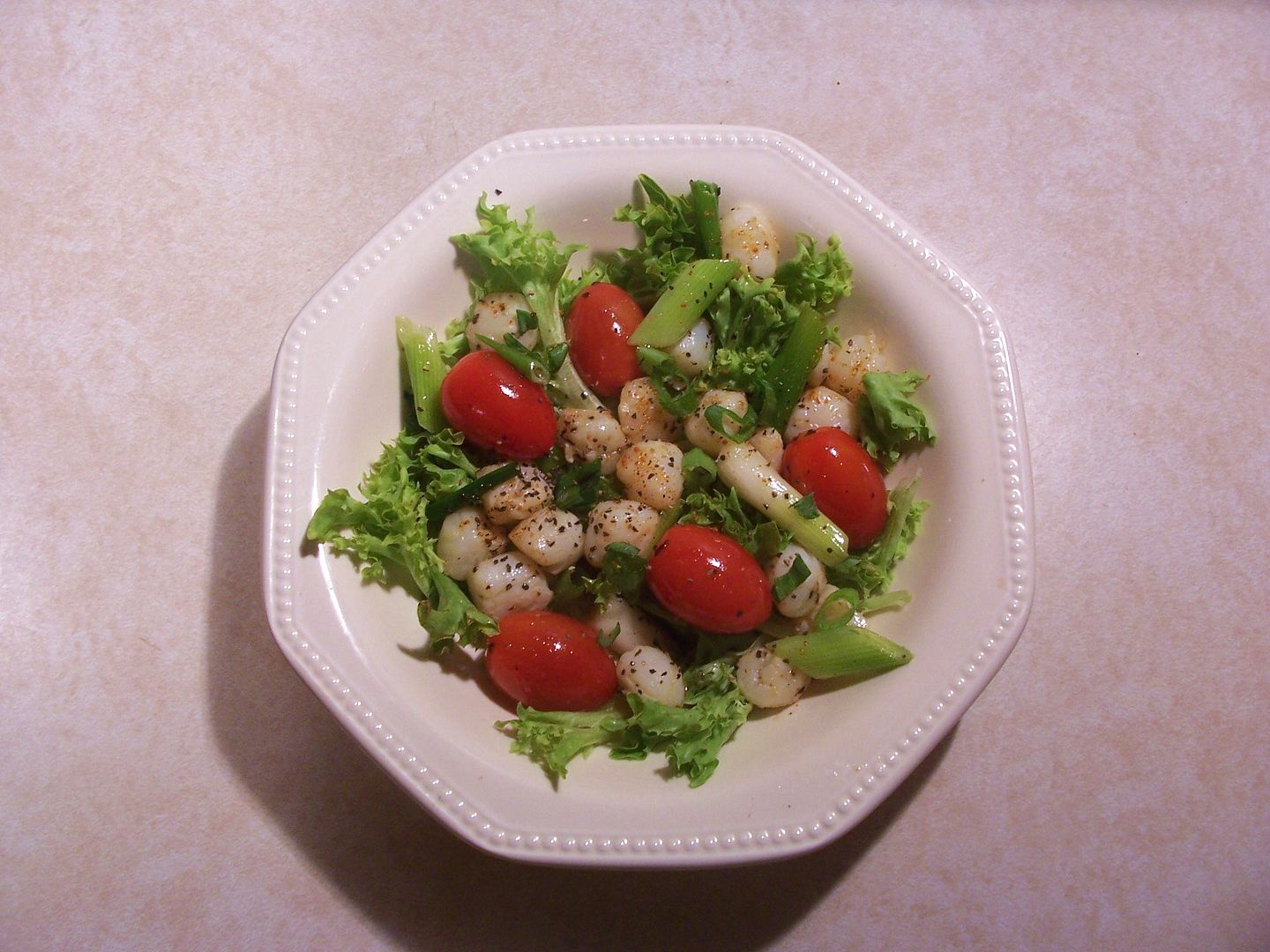 I drizzled them with olive oil, and seasoned with coarse salt and cracked black pepper. Kept it simple.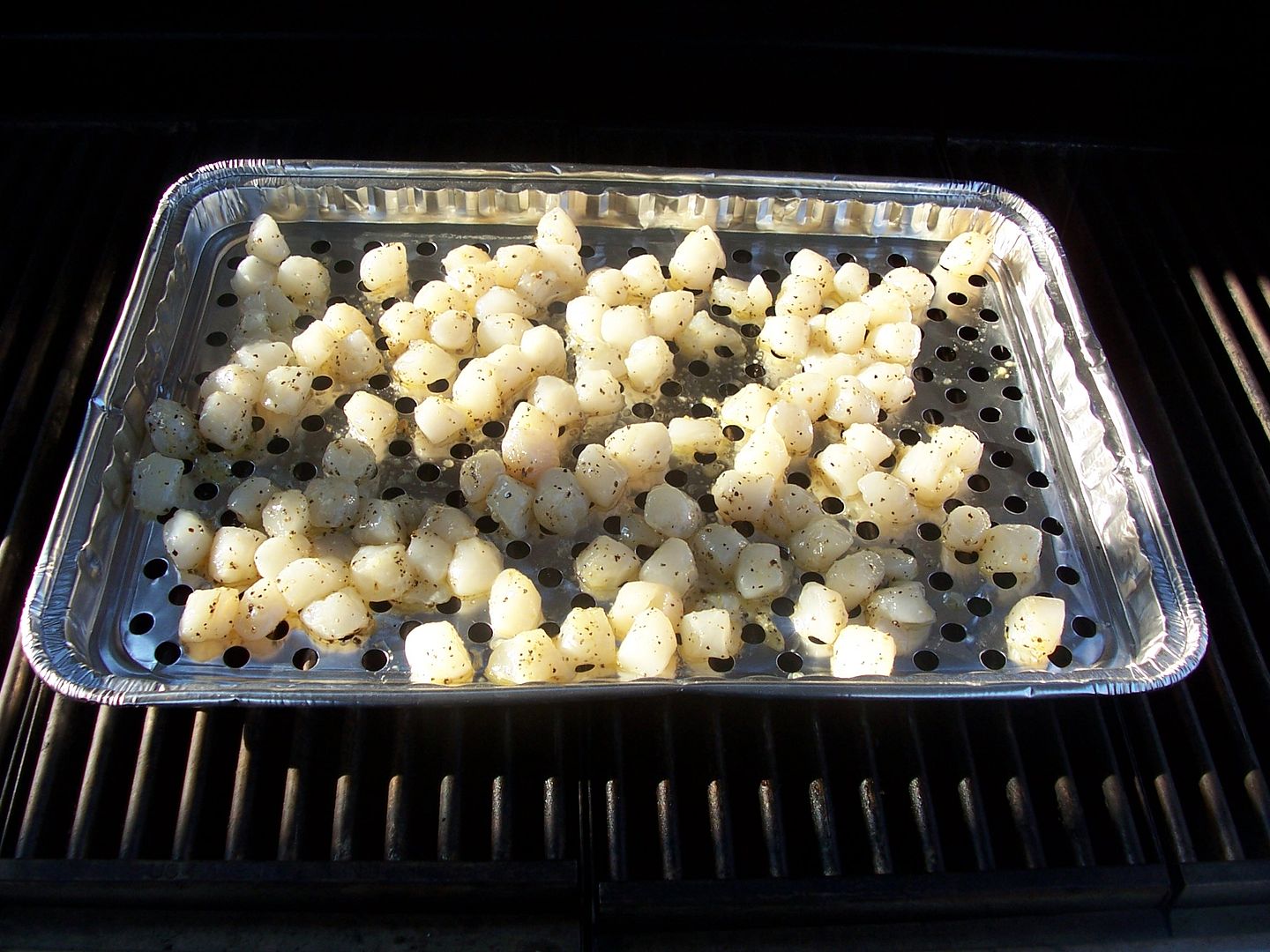 added a few scallions and little tomatoes...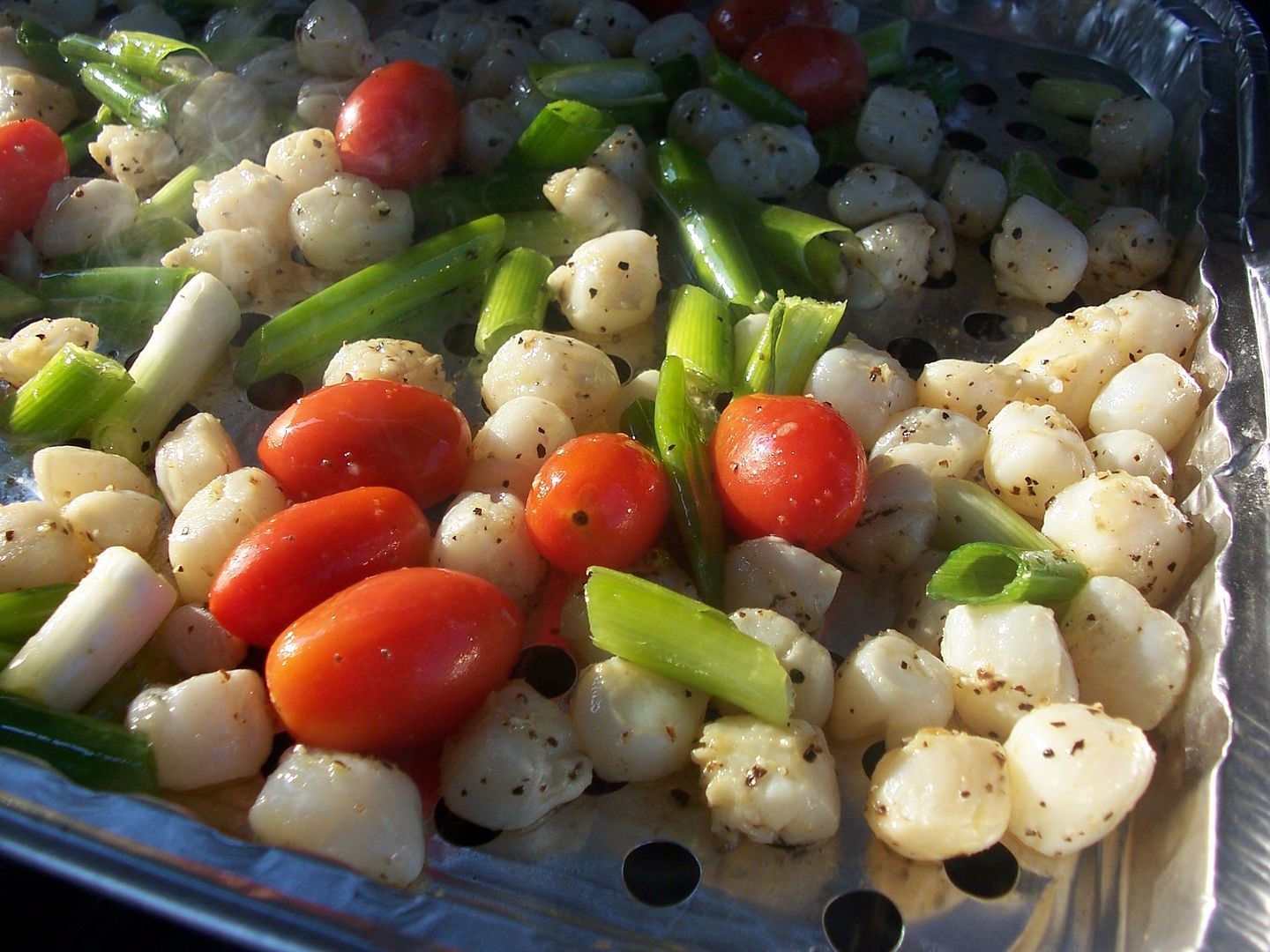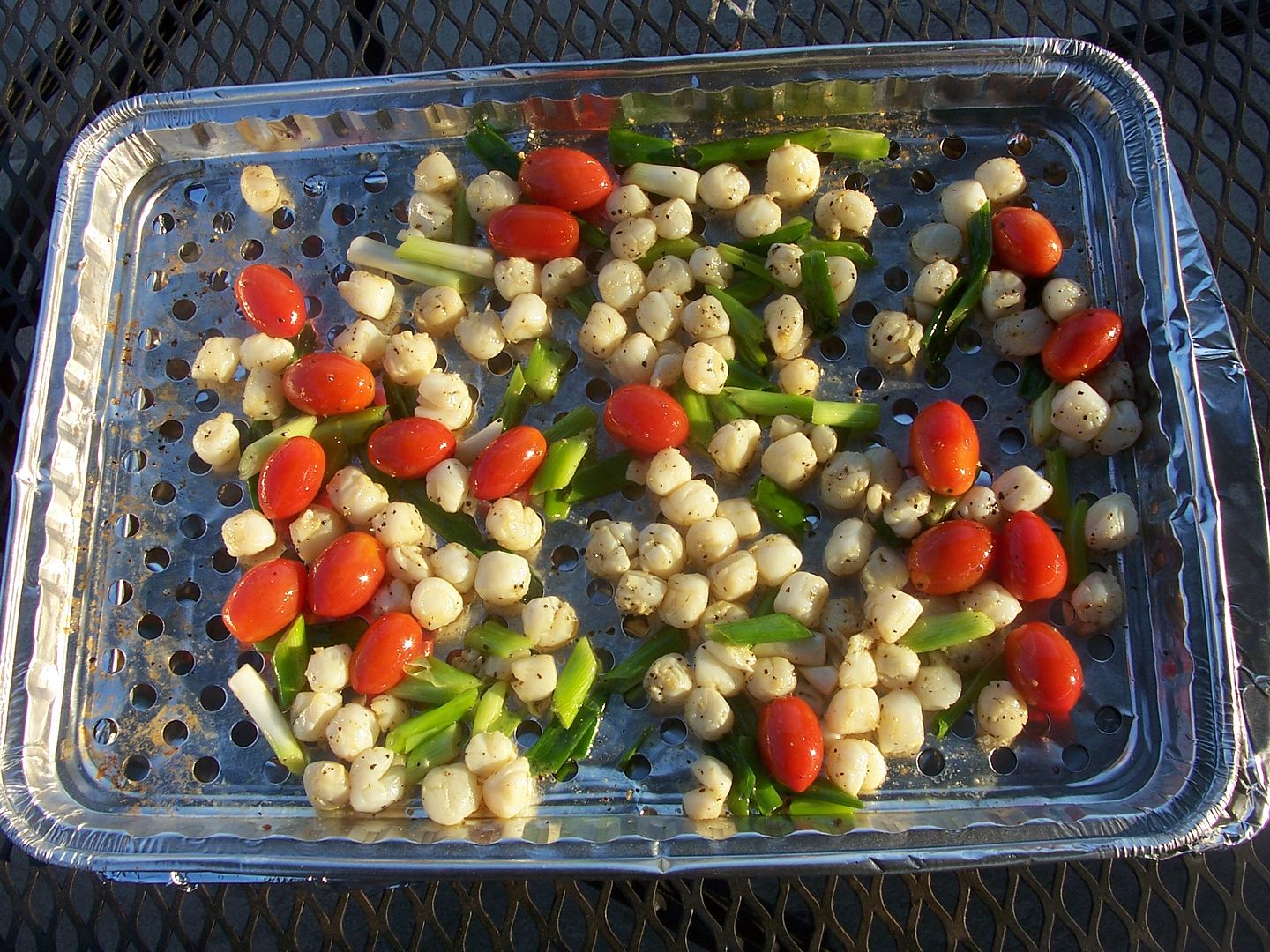 Topped some salad greens and drizzled with olive oil and a splash of rice wine vinegar.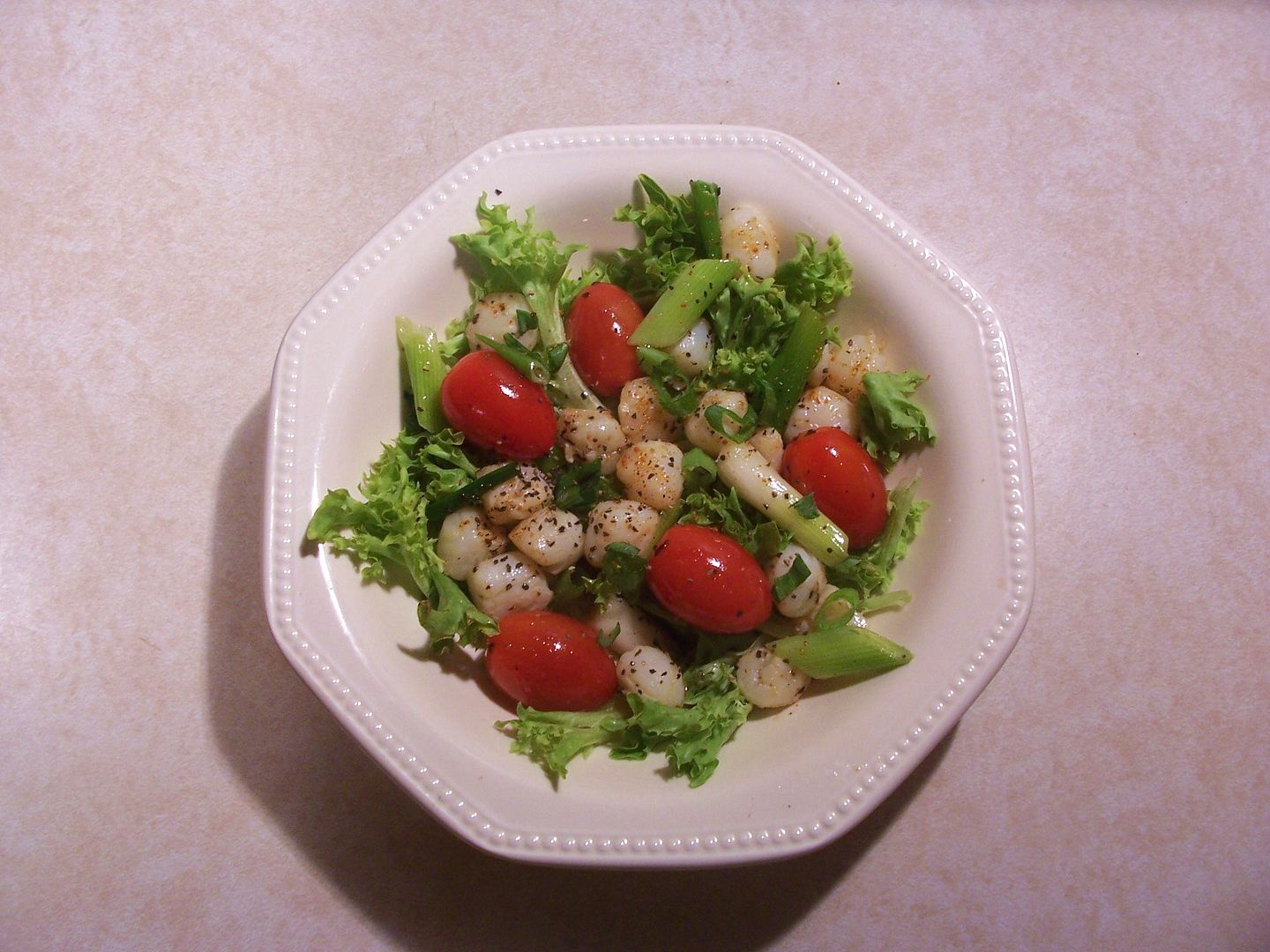 The scallops were actually pretty tasty. I enjoyed the flavor the quick grill added.
Might have to pick more of these up to keep on hand. :)