The title makes it sound more exciting than it was. :)
Actually, I was getting ready to bake some pita bread in my drum but the temperature wasn't coming up to where I needed it... so I lit the Char-Broil gas grill and cranked it on high. (I was in a hurry :))
I lit the drum and set my cast iron skillet inside to heat up..
Made my pita bread...
1pkg yeast dissolved in 1 1/4 cup of warm water
3 cups flour
1/4 tsp salt
1 tsp sugar
knead and let it rise for 2 hours or until doubled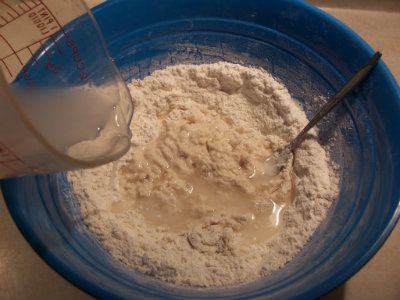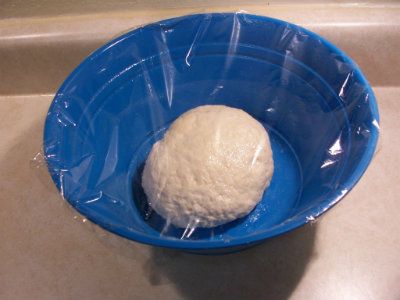 divide into 8 to 12 pieces and let them rest for 20 minutes..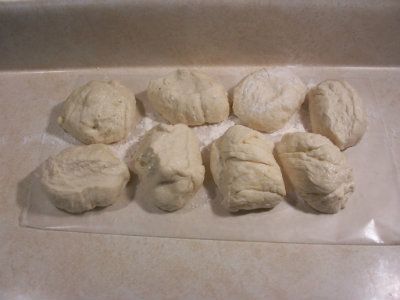 roll into 5-6 inch circles..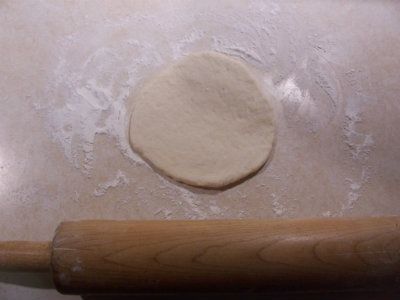 ready to bake...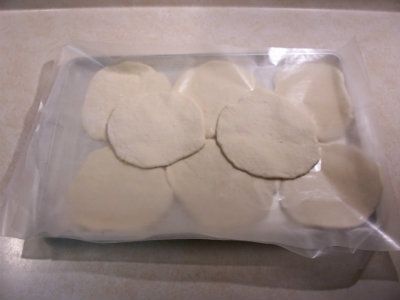 I threw one in the drum and it would not "puff". It pretty much stayed flat and browned.. That's when I tweaked the air intake, opened it all the way and scooted the drum around to catch more of a breeze.
While waiting to see if the drum would be able to heat up, I lit the Char-Broil and cranked it up to high heat. Added some Grill Mates and a couple of pitas...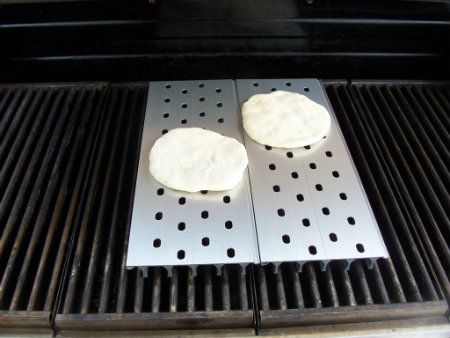 It didn't take much time at all before the pitas in the Char-Broil "puffed". :)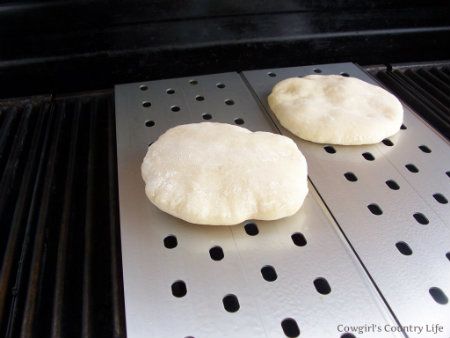 When I checked the drum pita... it was "puffing" too! :)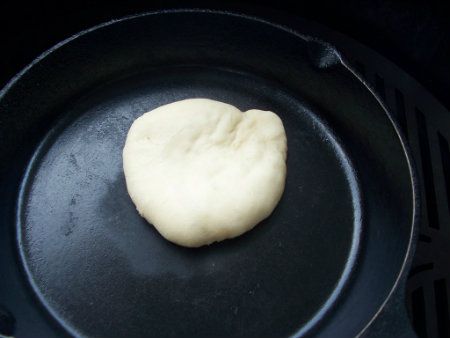 I kept both cookers busy...
While finishing up the remaining pita bread, I sliced some
greek pork braid
and heated it in the drum skillet with a few minced scallions...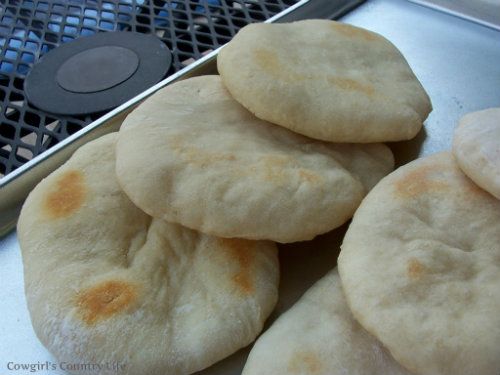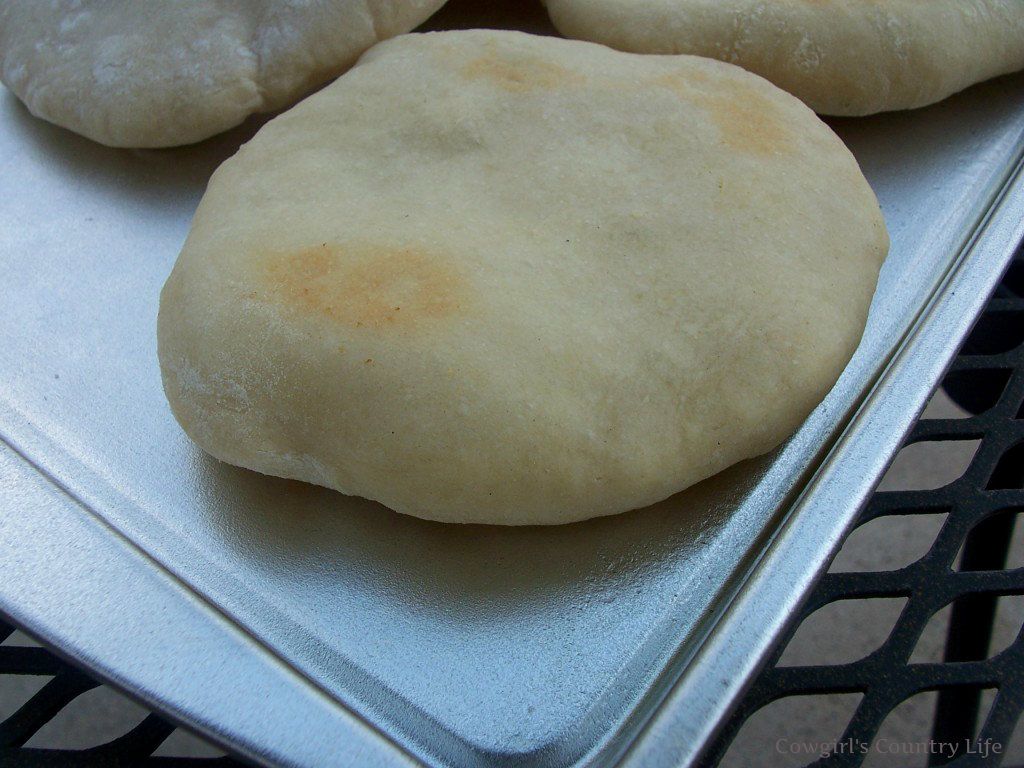 made some tzatziki sauce...
and enjoyed the rest of the day....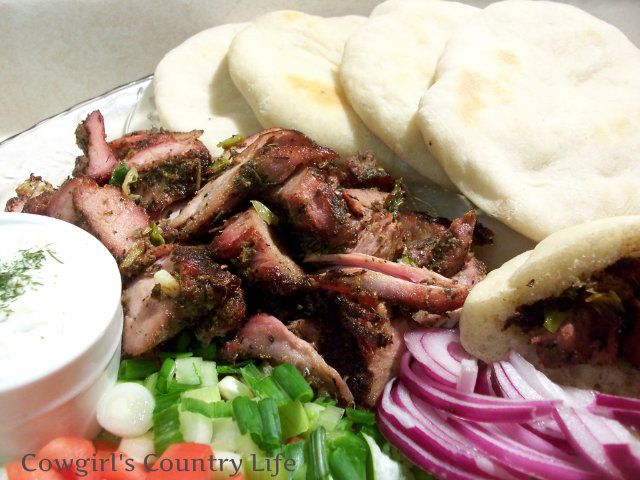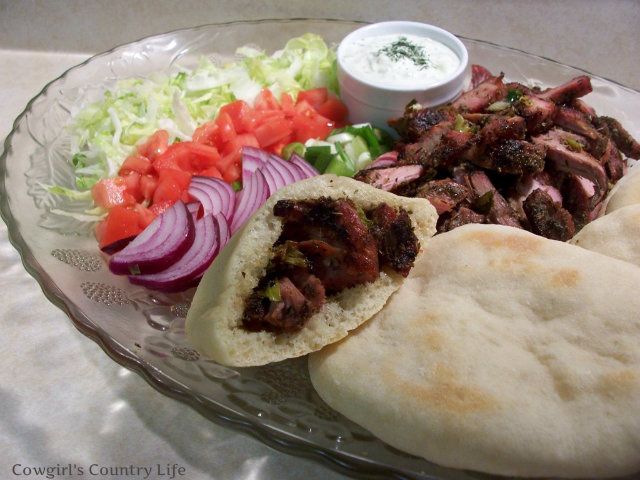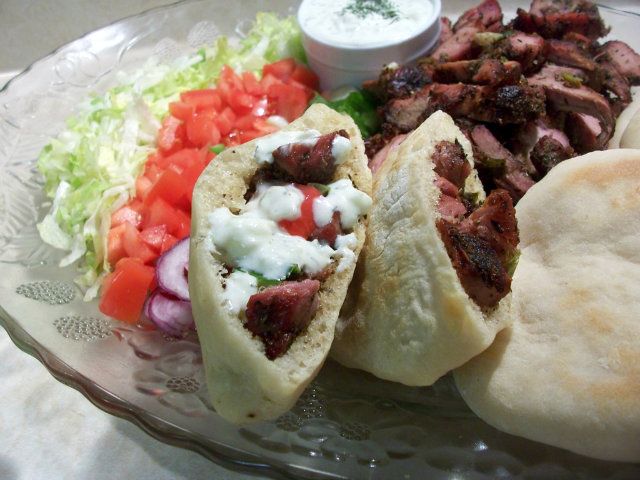 I loved it! The pita bread had a nice light smokey flavor. The Greek pork braid was already one of my new favorites (Thank you again Rolf!! :)) ...and the tzatziki sauce added a new level of flavor I had not tried before.
You can bake pita bread in an oven at 500 degrees F for about 5 minutes. When using the grill or smoker I found the bread does not brown on top. I gave them a quick turn to brown the tops too. I'll definately make these again. :) Next time I will double the recipe on the pitas, these went fast!