Another campfire breakfast from my last camping trip to the lake...
I wish I were back out there now. :)
I saved some of the grilled venison backstrap from the
venison supper
the night before..
Started a skillet of potatoes frying on the fire.
Also started a pot of ham hocks and beans to simmer all day for
ribs-n-beans
that night.
When the potatoes were tender I scootched them over and added sliced onions and peppers....
Scrambled a few eggs and heated the venison backstrap...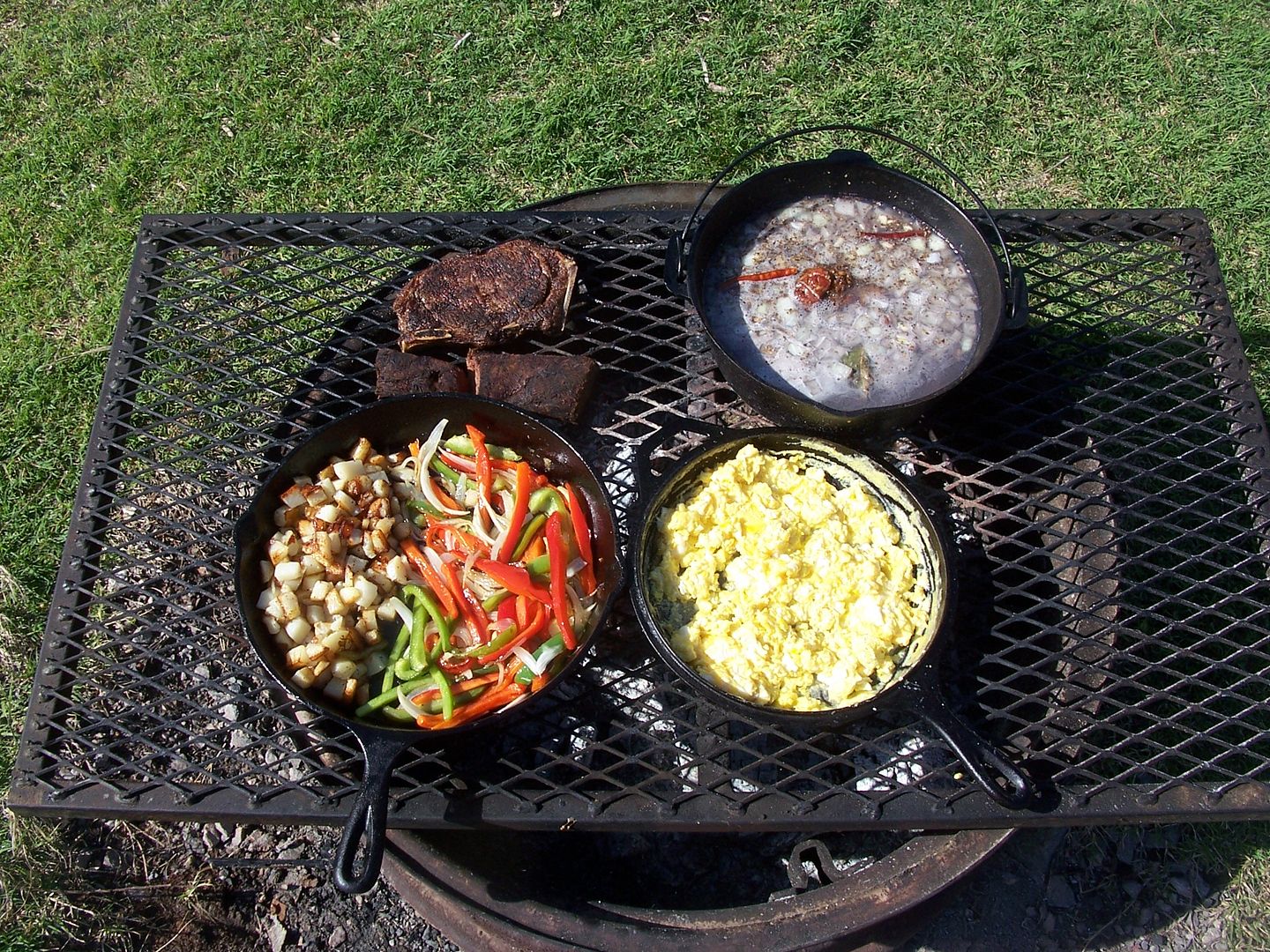 It was a windy day, lots of white caps on the lake....
I heated tortillas and breakfast was ready...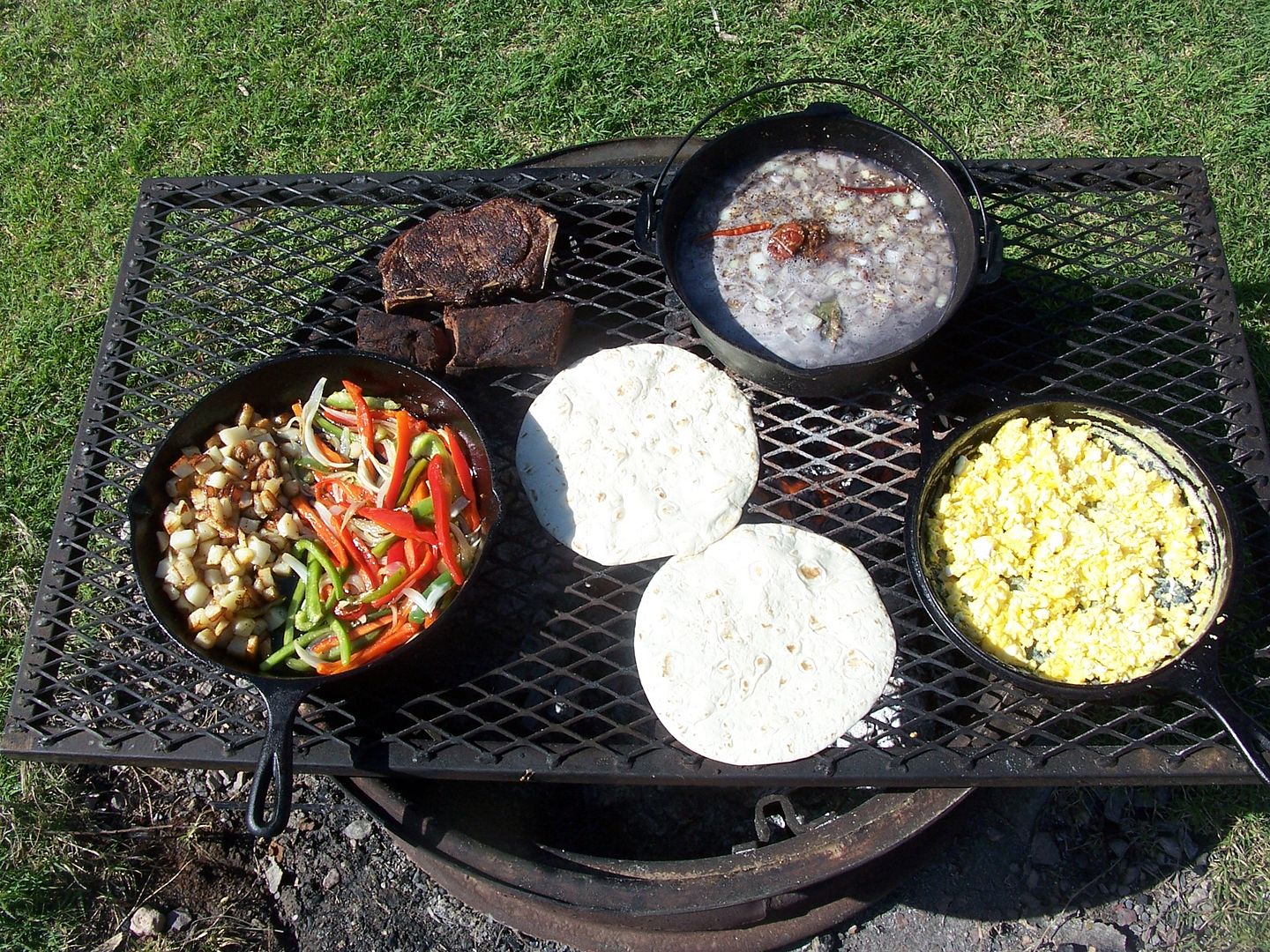 It was a beautiful morning and the food smelled pretty good. :)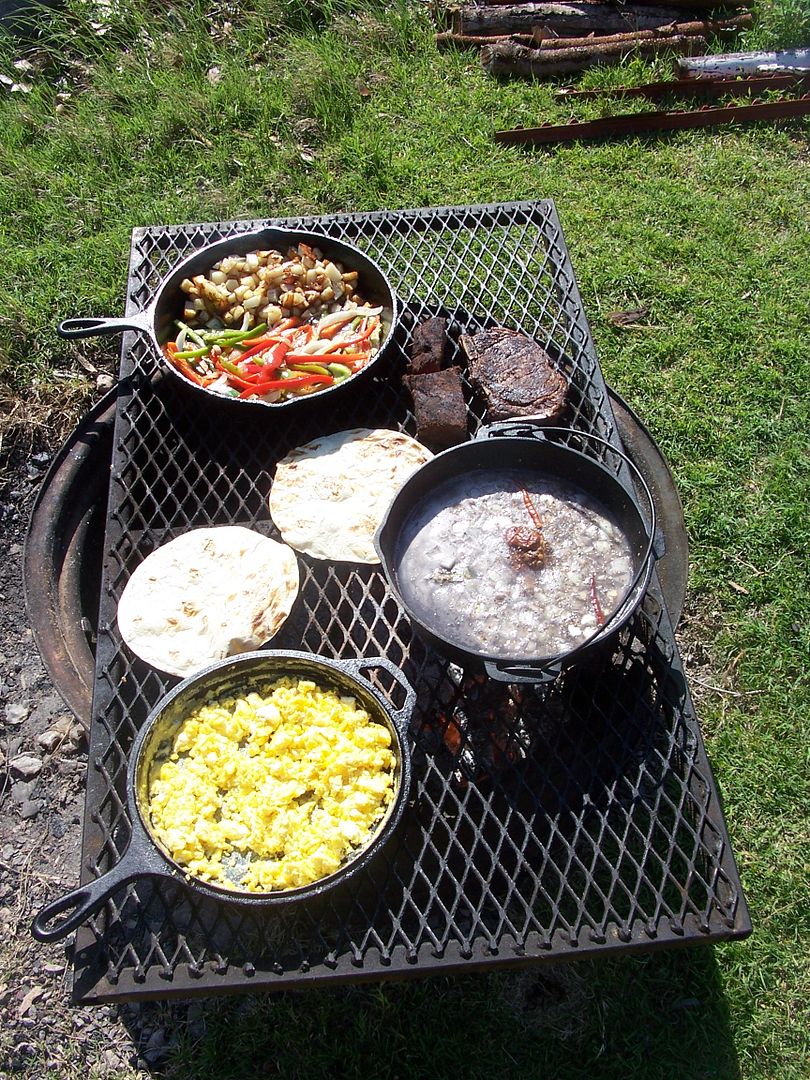 I didn't even add salsa or cheese, it had enough flavor from the fire..
I'm ready to go back out there. Something about breakfast cooked over a fire.... mmmm.... I loved it. :)