The weather has been wonderful the last couple of weeks. I'm taking full advantage of it while I can. I thought I'd get a head start on the birds this year and take a walk to my favorite mulberry tree in the pasture. I climbed the fence and headed to the nearest yucca to check out the blooms, they smell soooo good.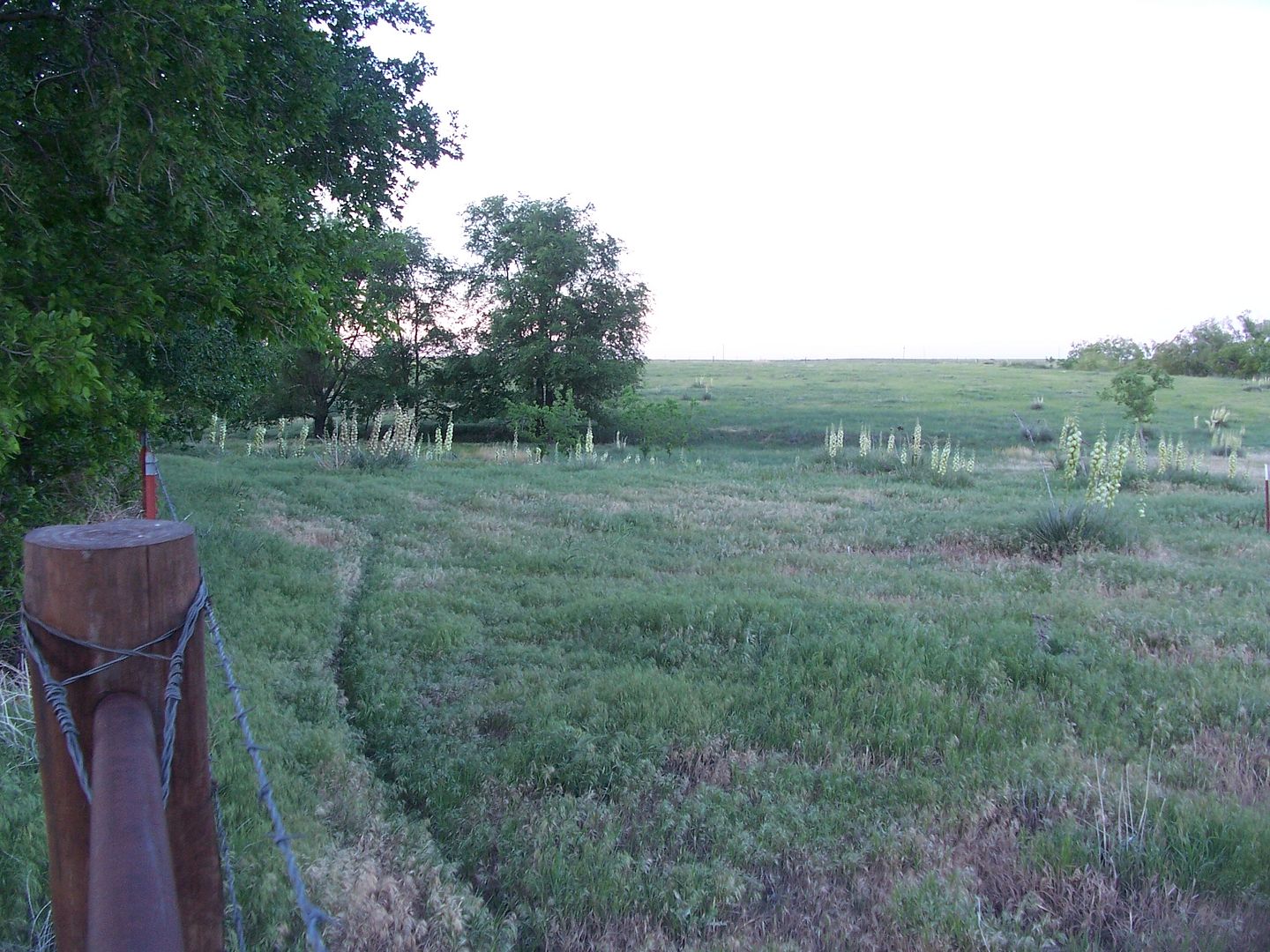 I'm 5'6" tall and this bloom was just about eye level....
The blossoms smell so nice, they fill the air with a sweet fragrance...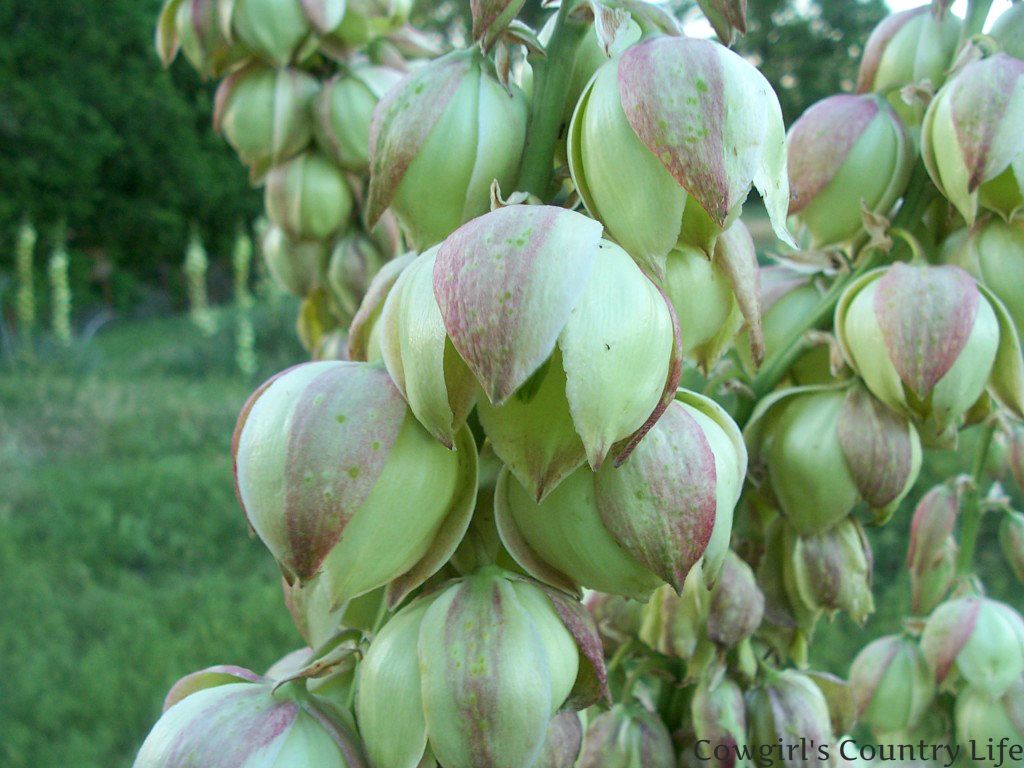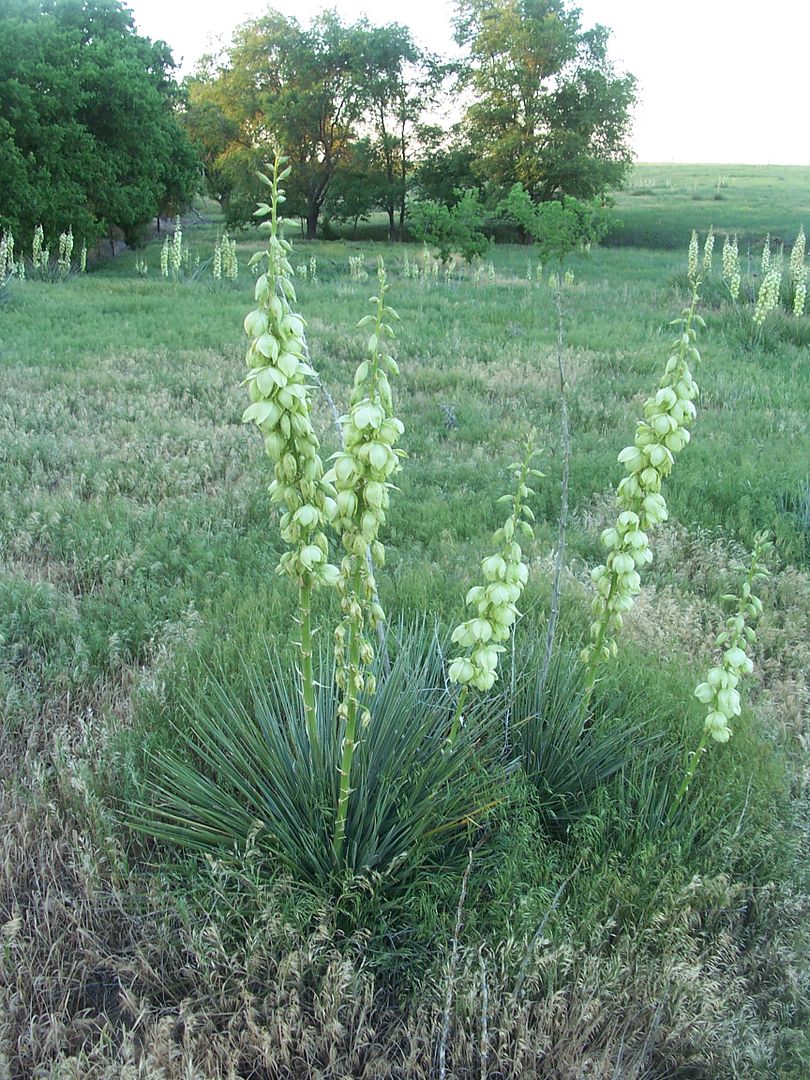 I follow a little deer trail to the mulberry tree...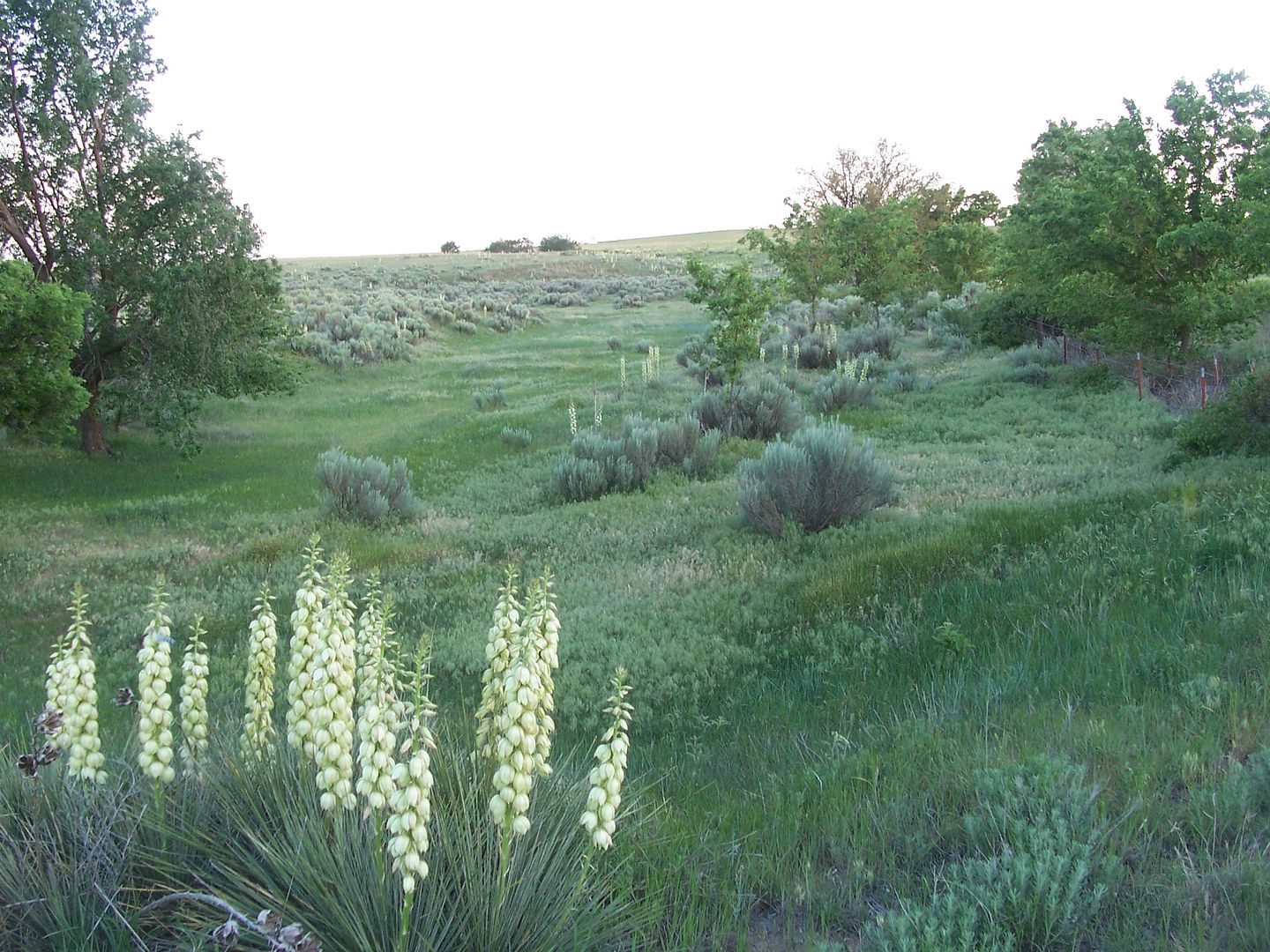 I had to check out the sage, they are feathery soft right now....
The mulberry tree is loaded this year....and I
beat the birds
to some of the ripe ones. :)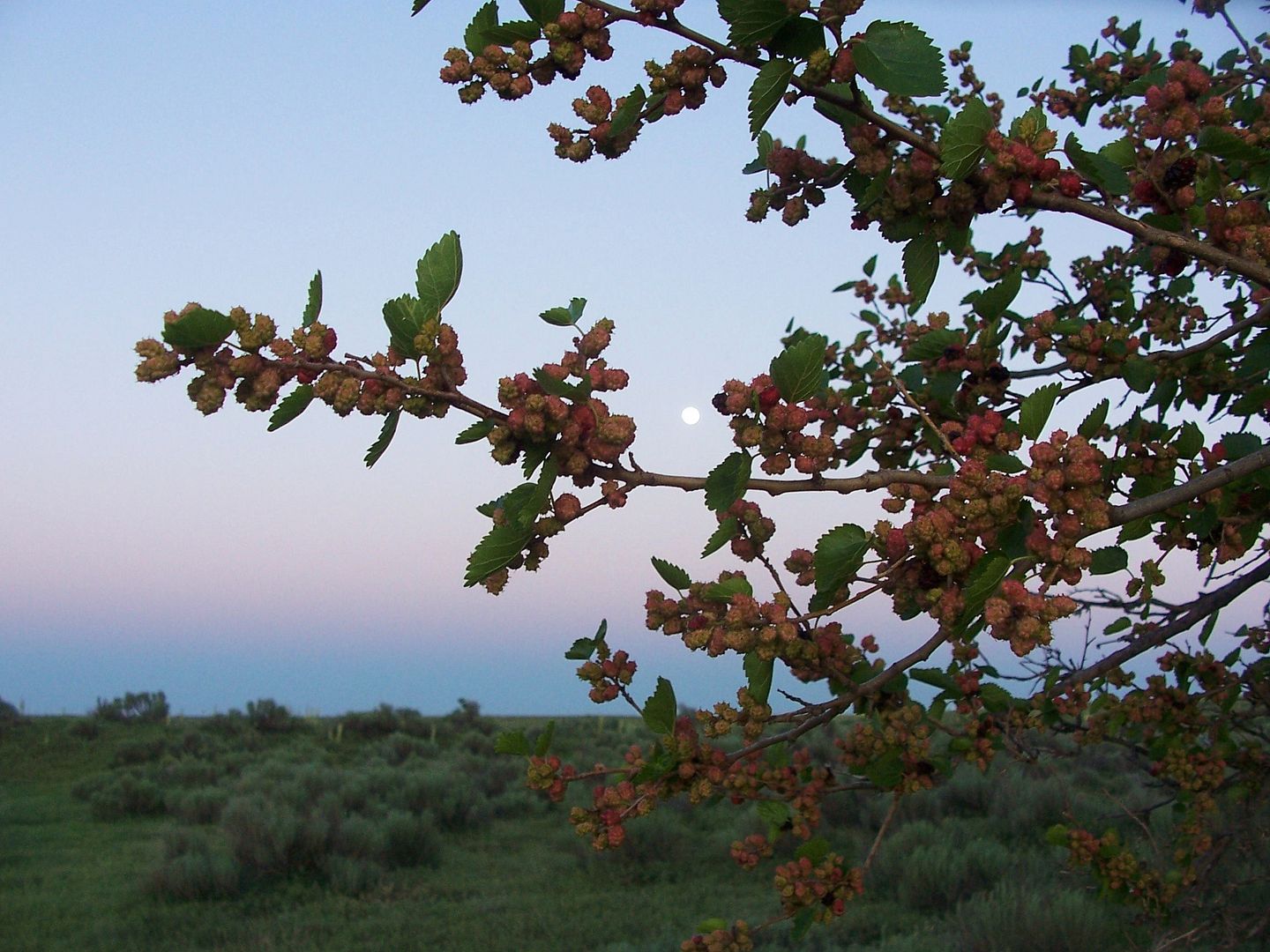 That's when I noticed the moon... peeking at me through the branches. I got so wrapped up in gazing at the moon....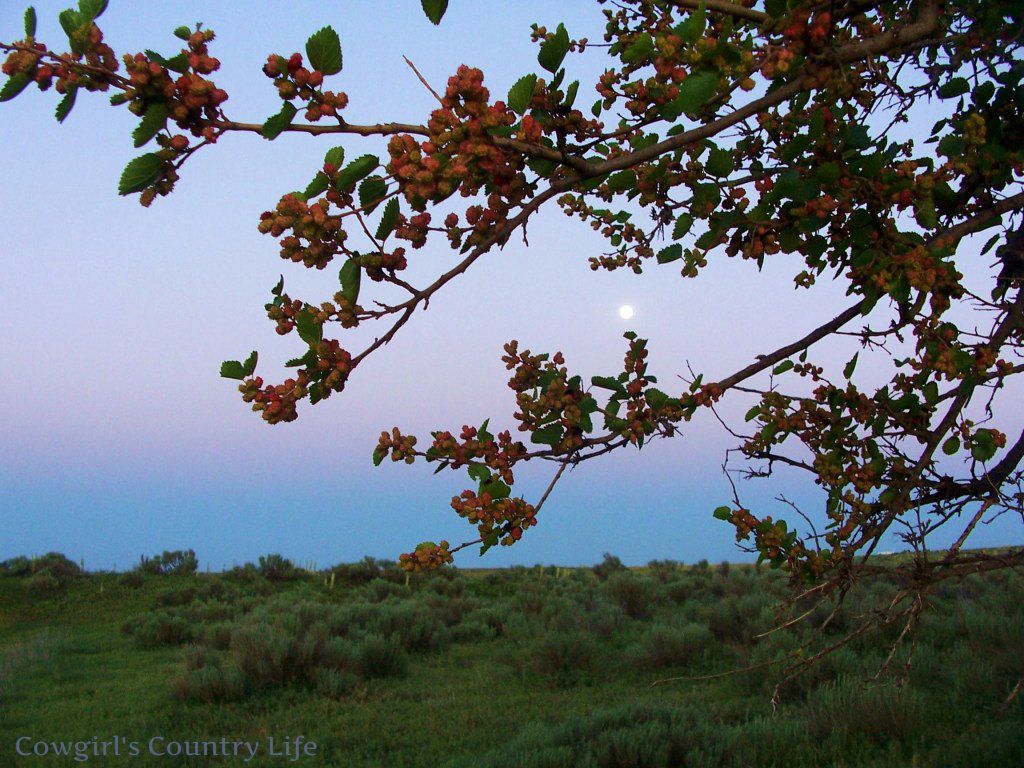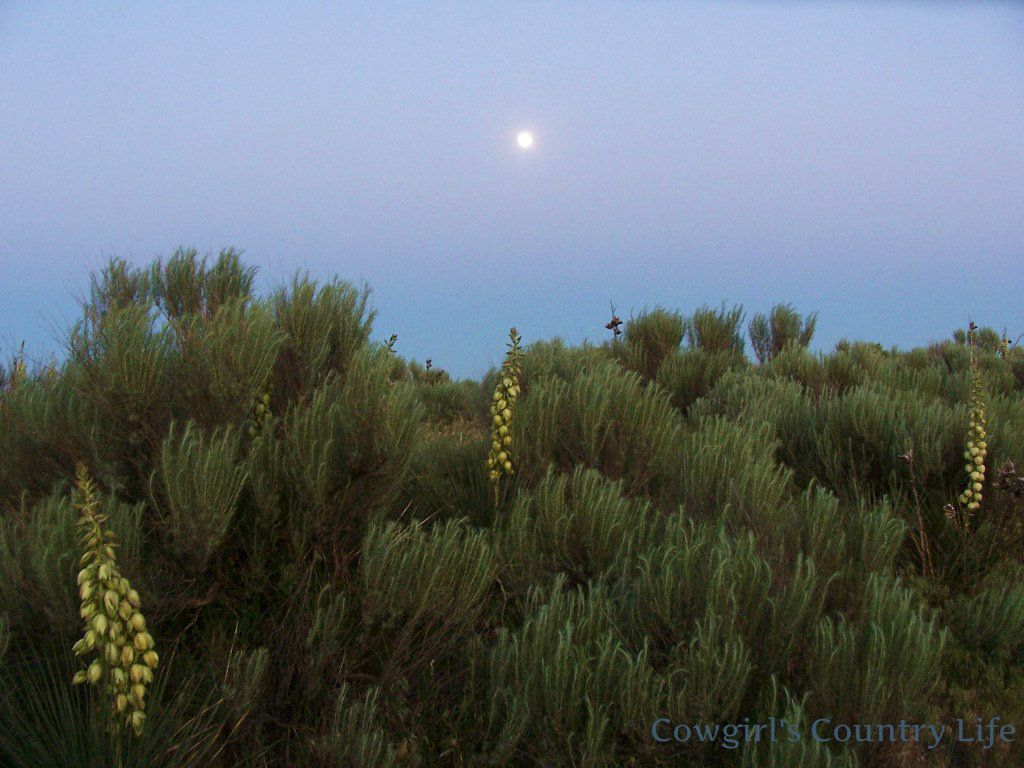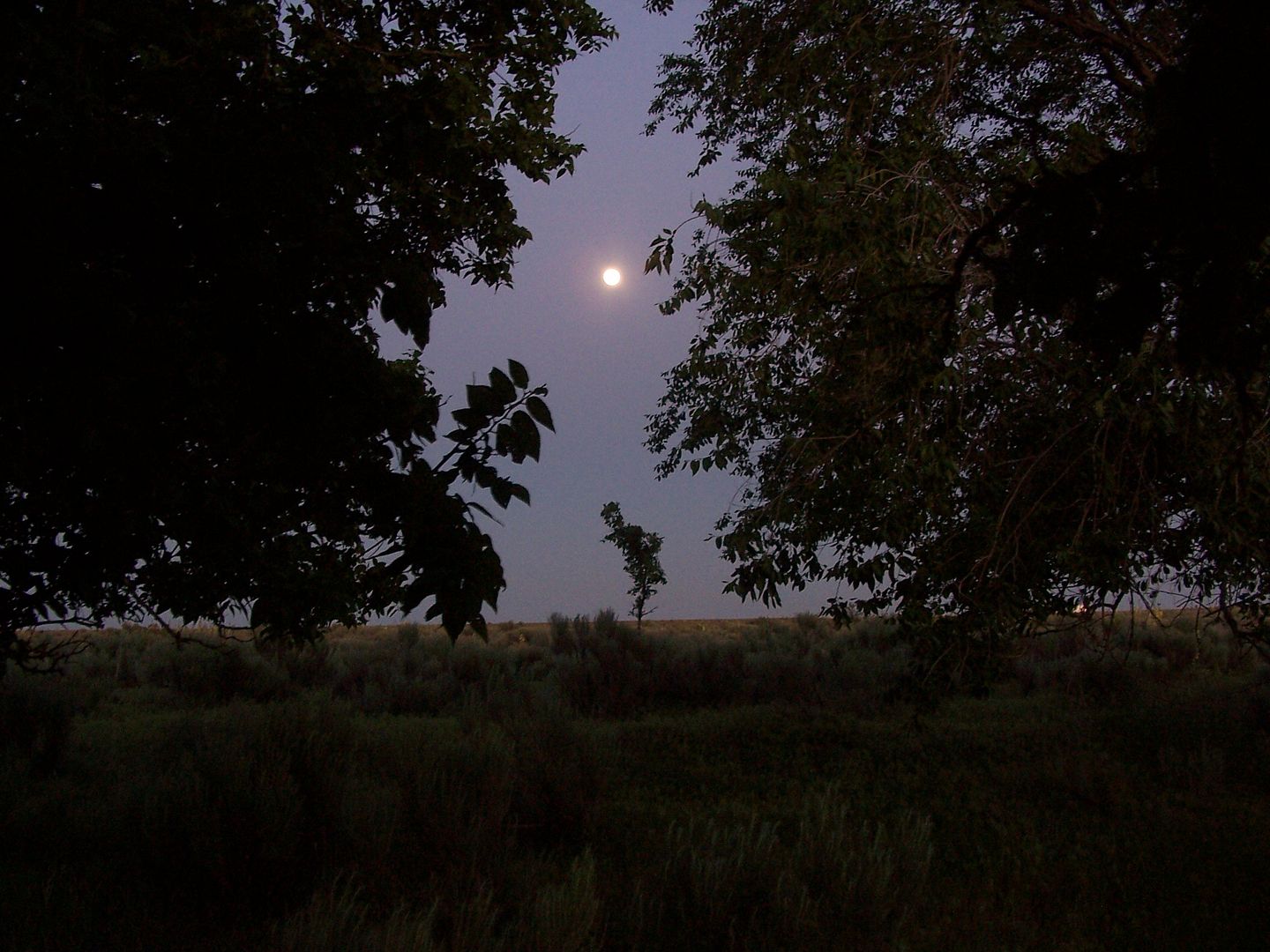 that I forgot to taste the ripe mulberries! I returned the next night and grabbed a handful before the the moon trapped me again. :)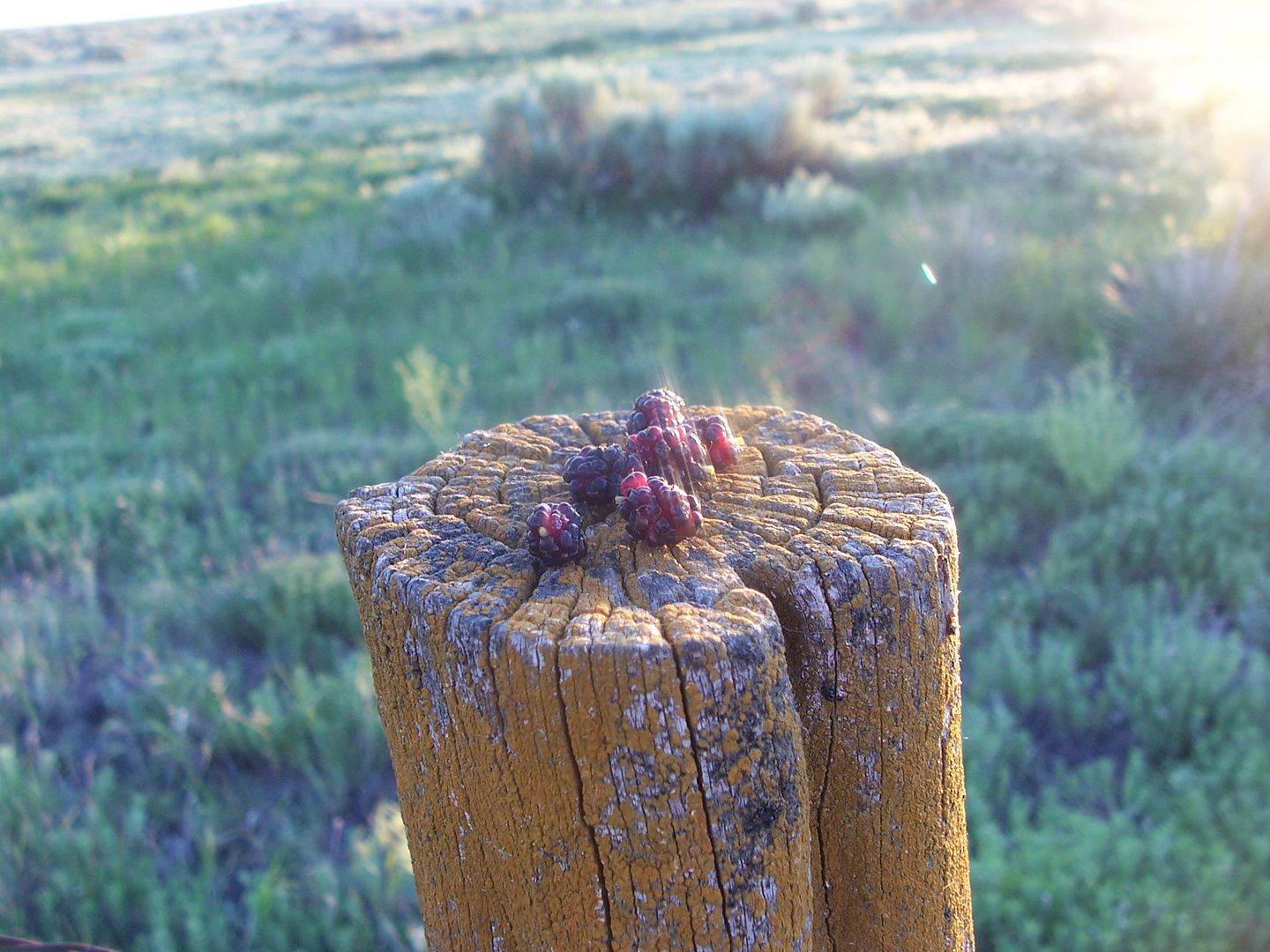 The evenings have been beautiful lately. I'm pretty sure that spring is my favorite time of the year. :)