I'm not sure what the final count was for the outbreak of tornadoes this weekend. Last time I heard, it was around 100.
The middle of the night storms bother me the most, the tornadoes are harder to see.
I spent most of Saturday night watching a storm blow by from my window in a Holiday Inn.
Between worrying about friends and relatives in the paths of tornadoes and the storm outside, it was a sleepless night.
Thank you to friends who have contacted me... I appreciate your concern.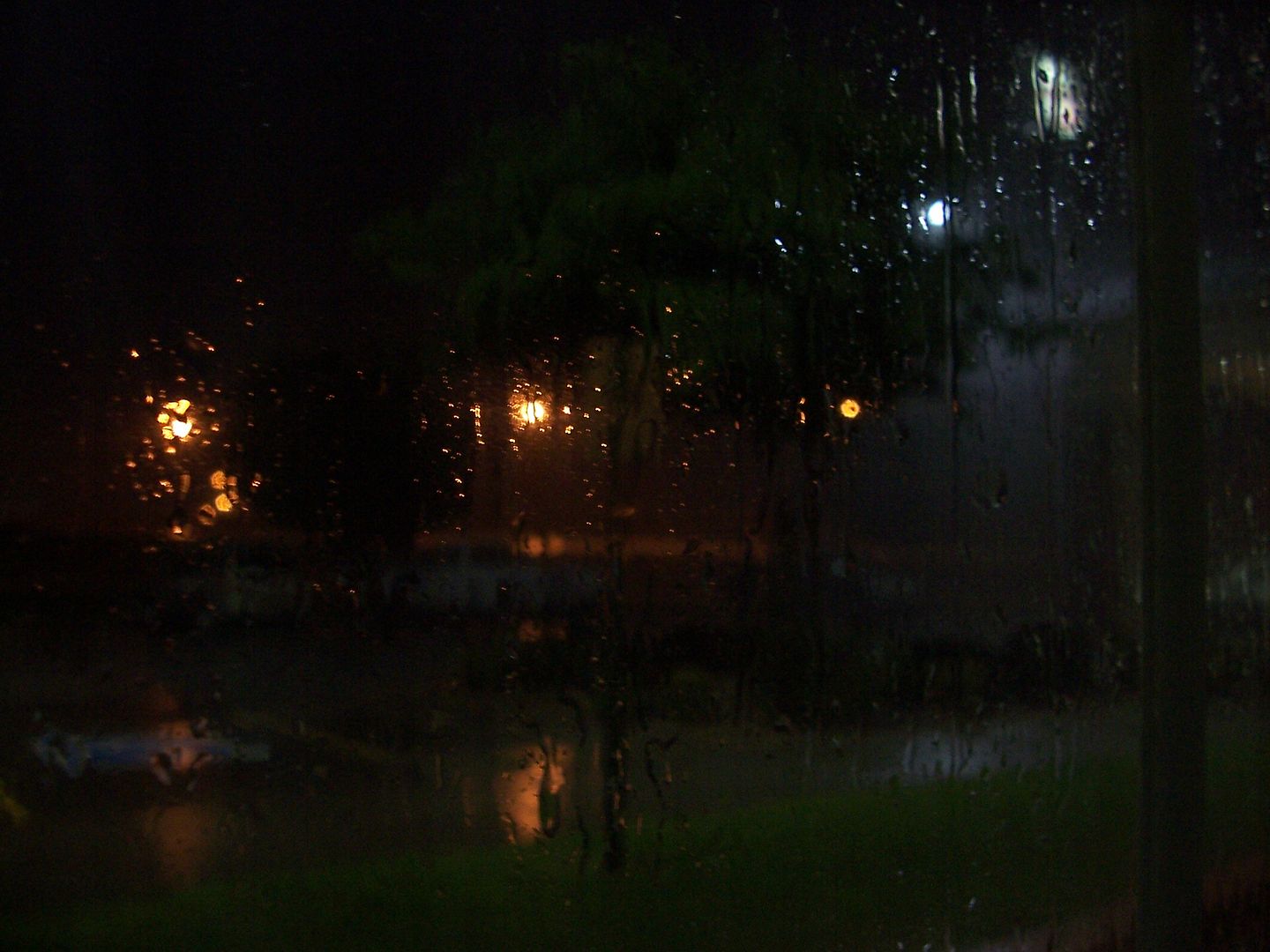 The
Woodward Okla
tornado killed 6 people...
A few pics of debris from the main highway...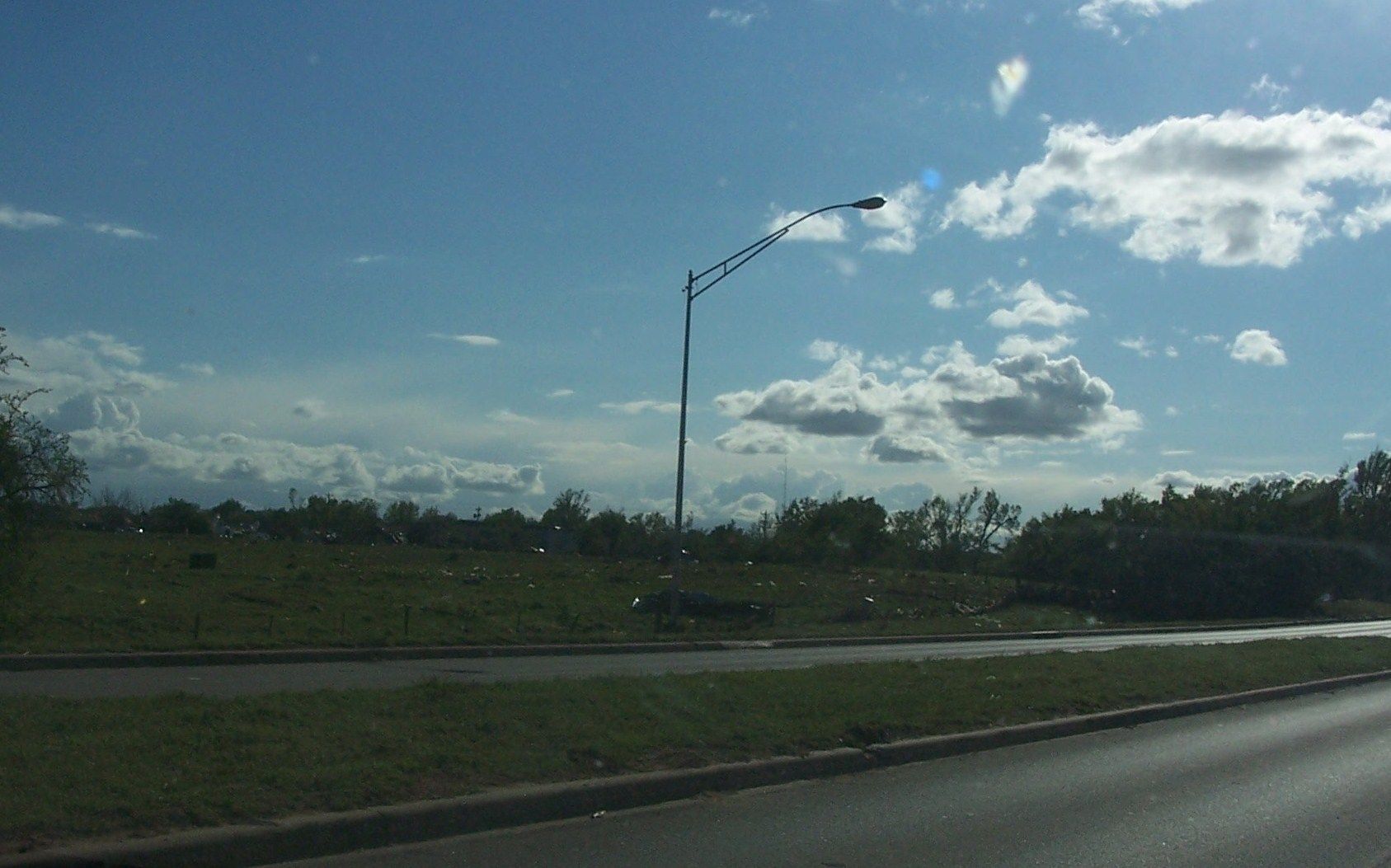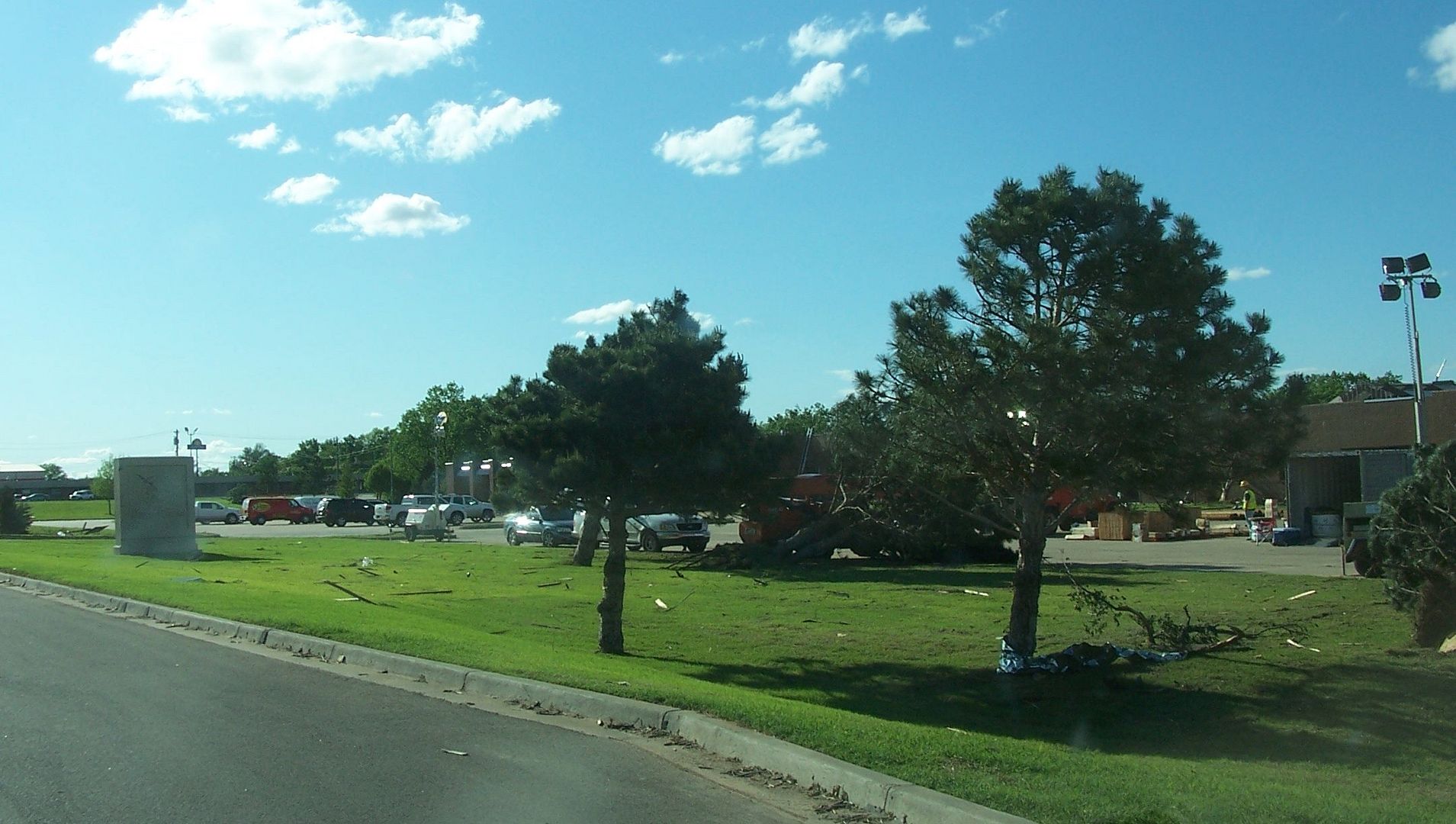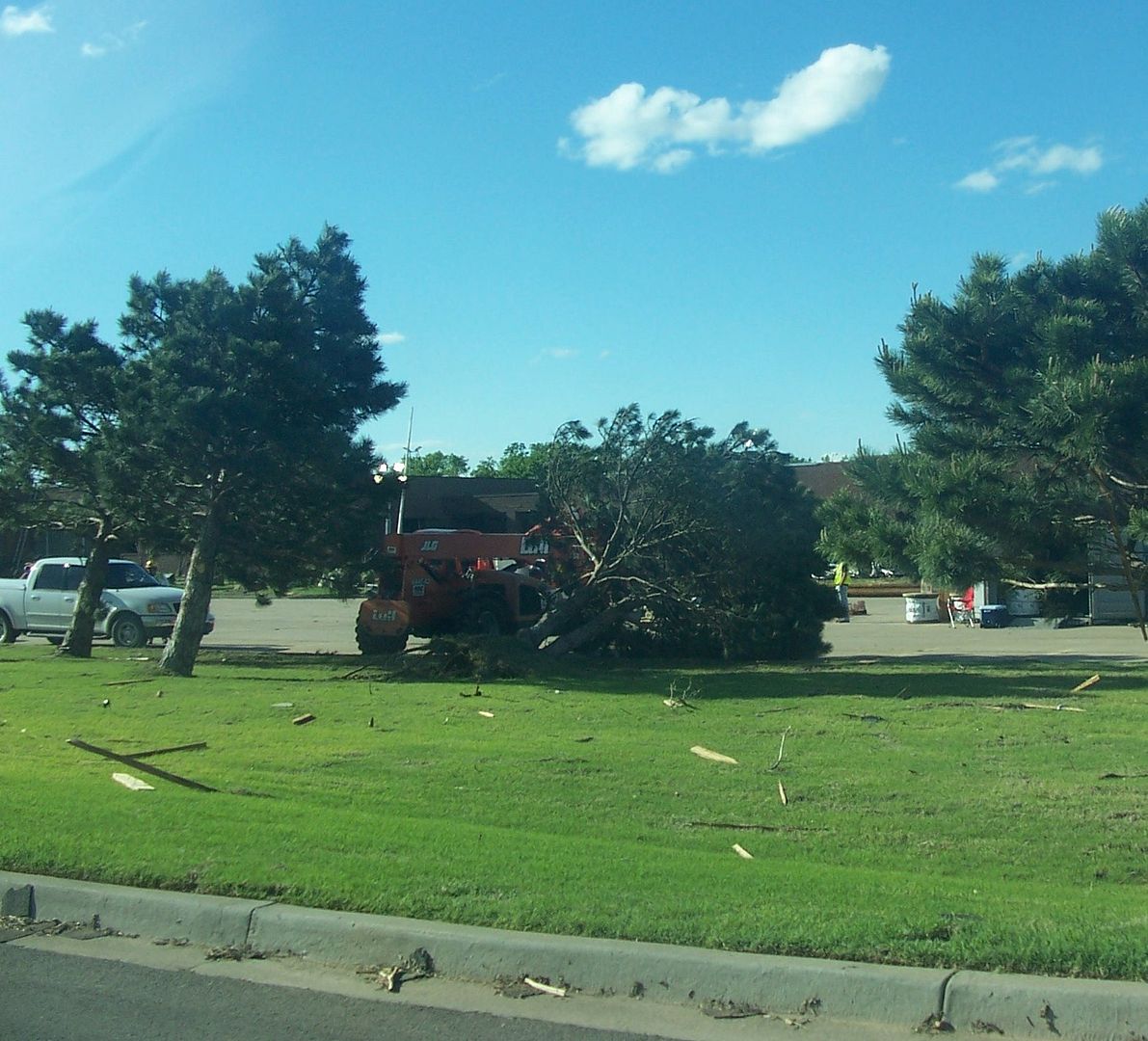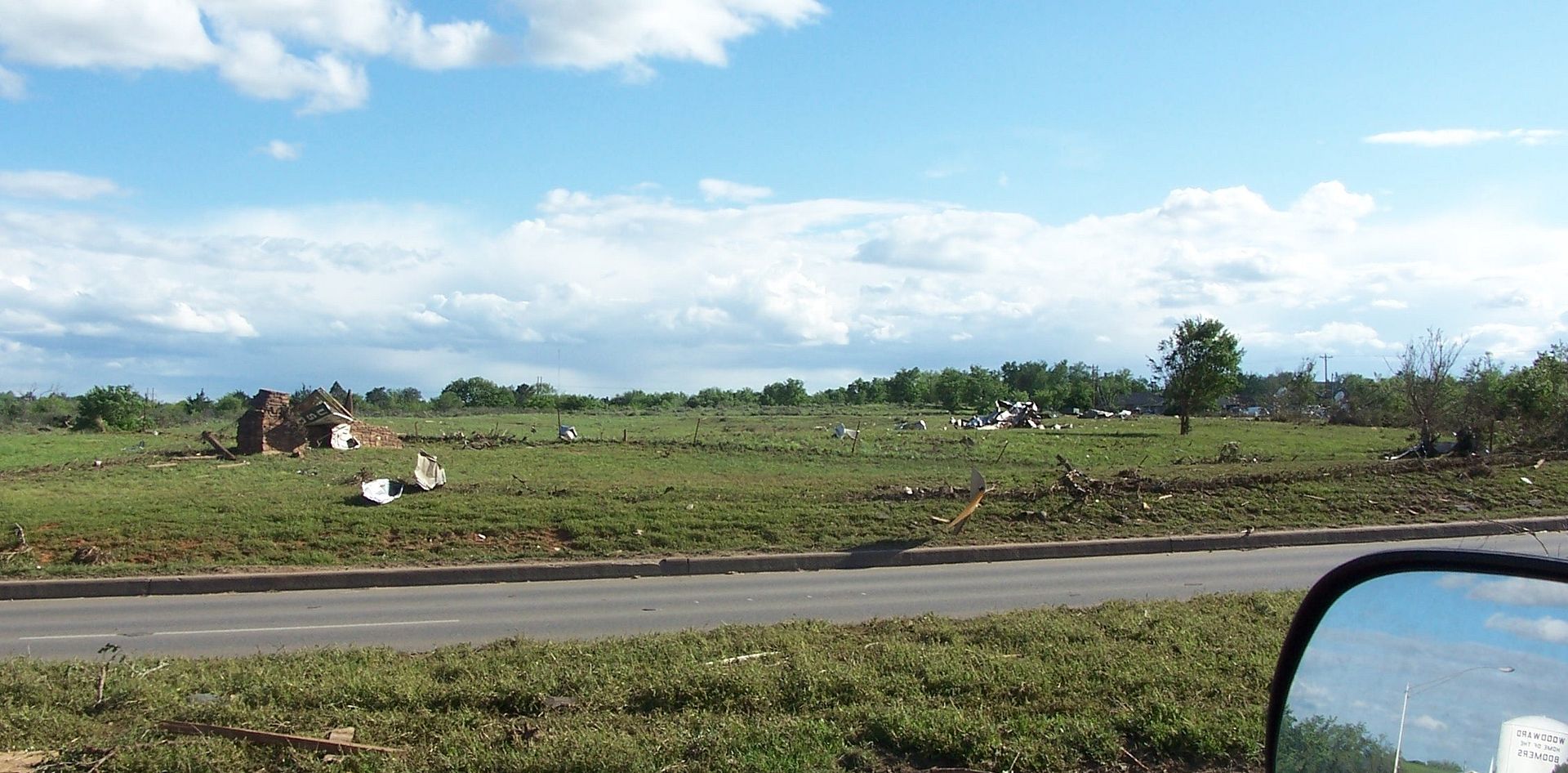 The route I usually take was blocked. Behind the theater, several houses were destroyed...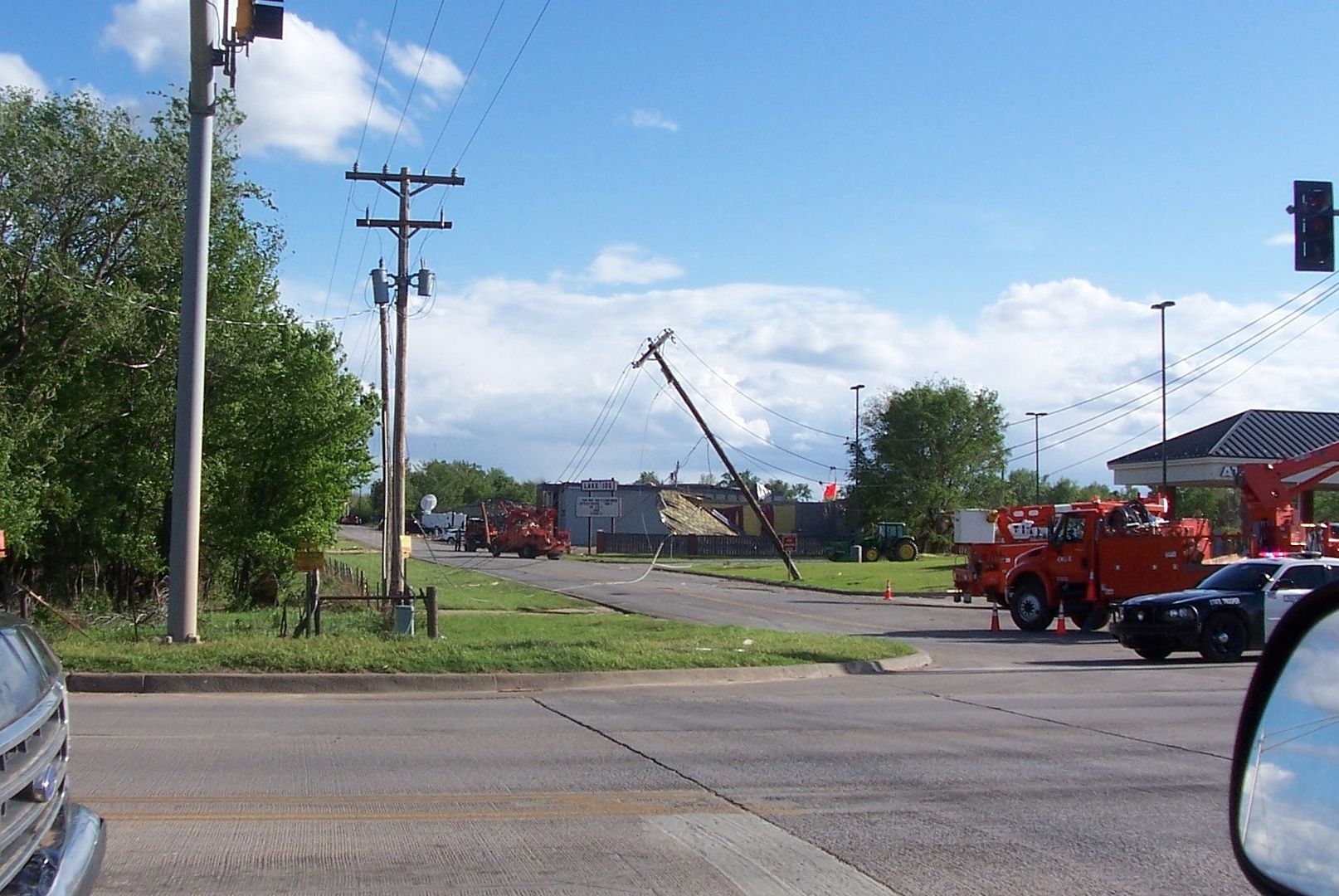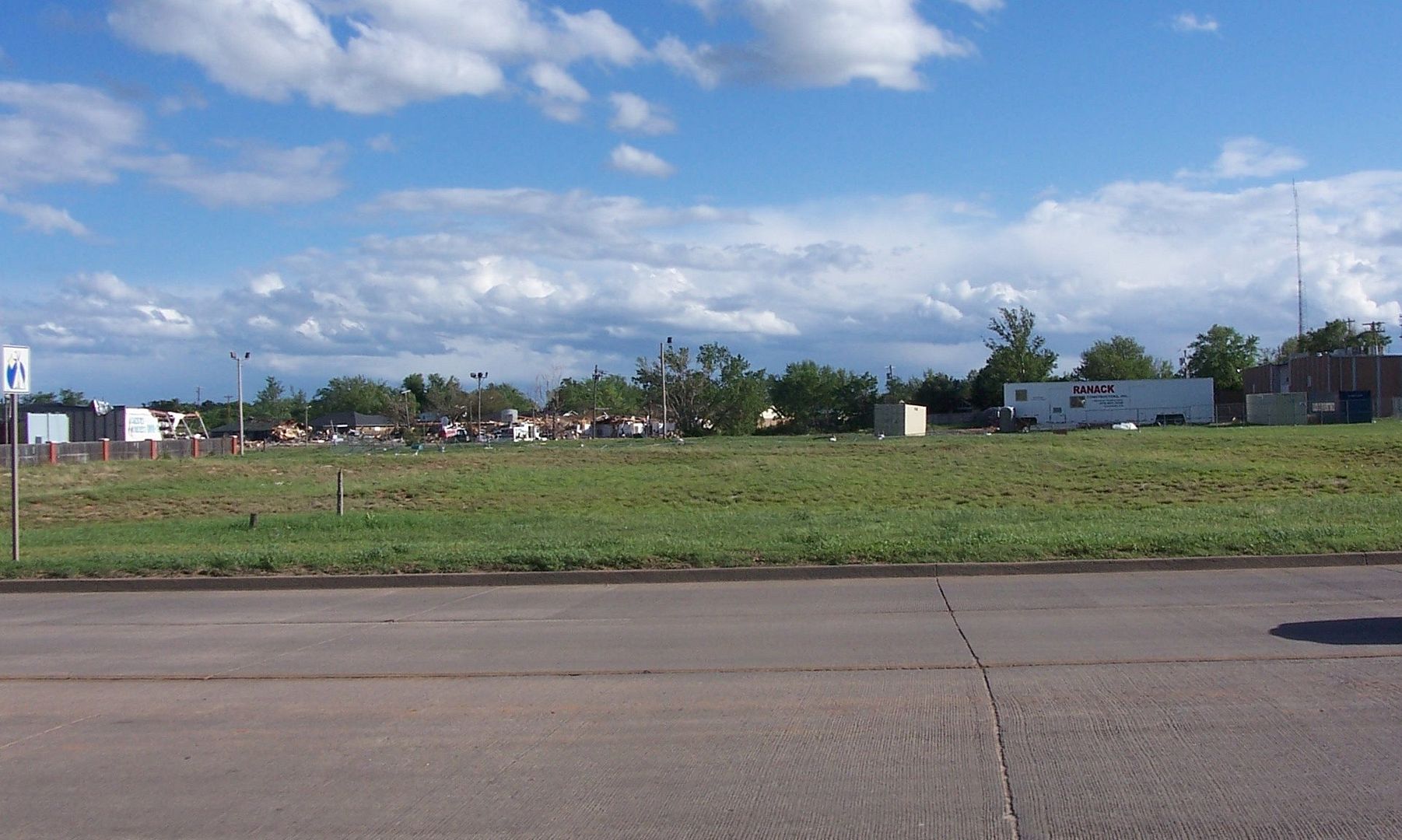 My heart goes out to those who lost loved ones and their homes.