I
love
fried calamari and order it whenever I am at a restaurant that has it on the menu (which isn't very often for me).
When I ran across a package of calamari in the grocery store, I picked it up to try frying at home for myself.
I thought the package contained pre-cut calamari rings, but instead the pack contained cute little bodies with cute little legs.
I decided to stuff em and grill em. :)
I made a stuffing mixture by combining seasoned bread cubes, minced scallions, minced garlic, cracked black pepper, olive oil and a little bit of chicken stock.
I stuffed the calamari loosely, held the body closed and ran the skewer through the closed end (through both sides)...then ran the skewer through the length of the body. ( I should have taken a pic but didn't think to) You can close the ends with toothpics..
Then I rolled each one in olive oil and sprinkled with
Big Poppa's Little Louie's Seasoned Salt with Black Pepper
onto a medium hot grill...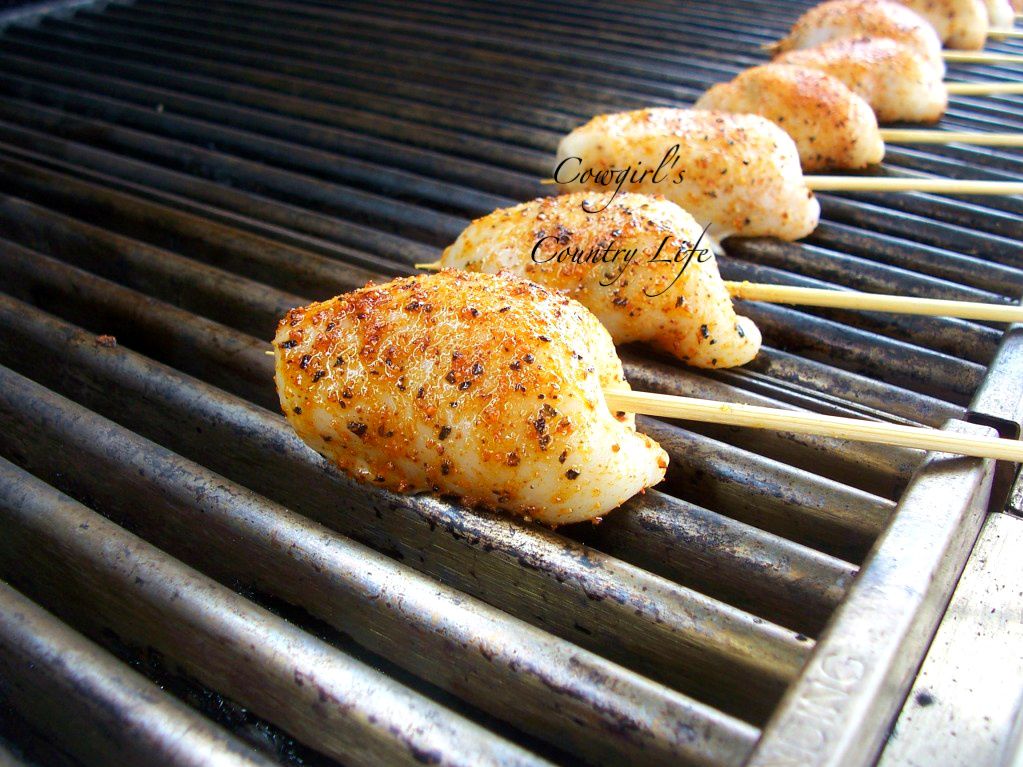 after about 4 minutes I used a spatula to help turn them over.... then I added the cute little legs onto the ends of the skewers. I figured they wouldn't take long to grill. (the legs were drizzled with olive oil and seasoned with Big Poppa's dry rub too)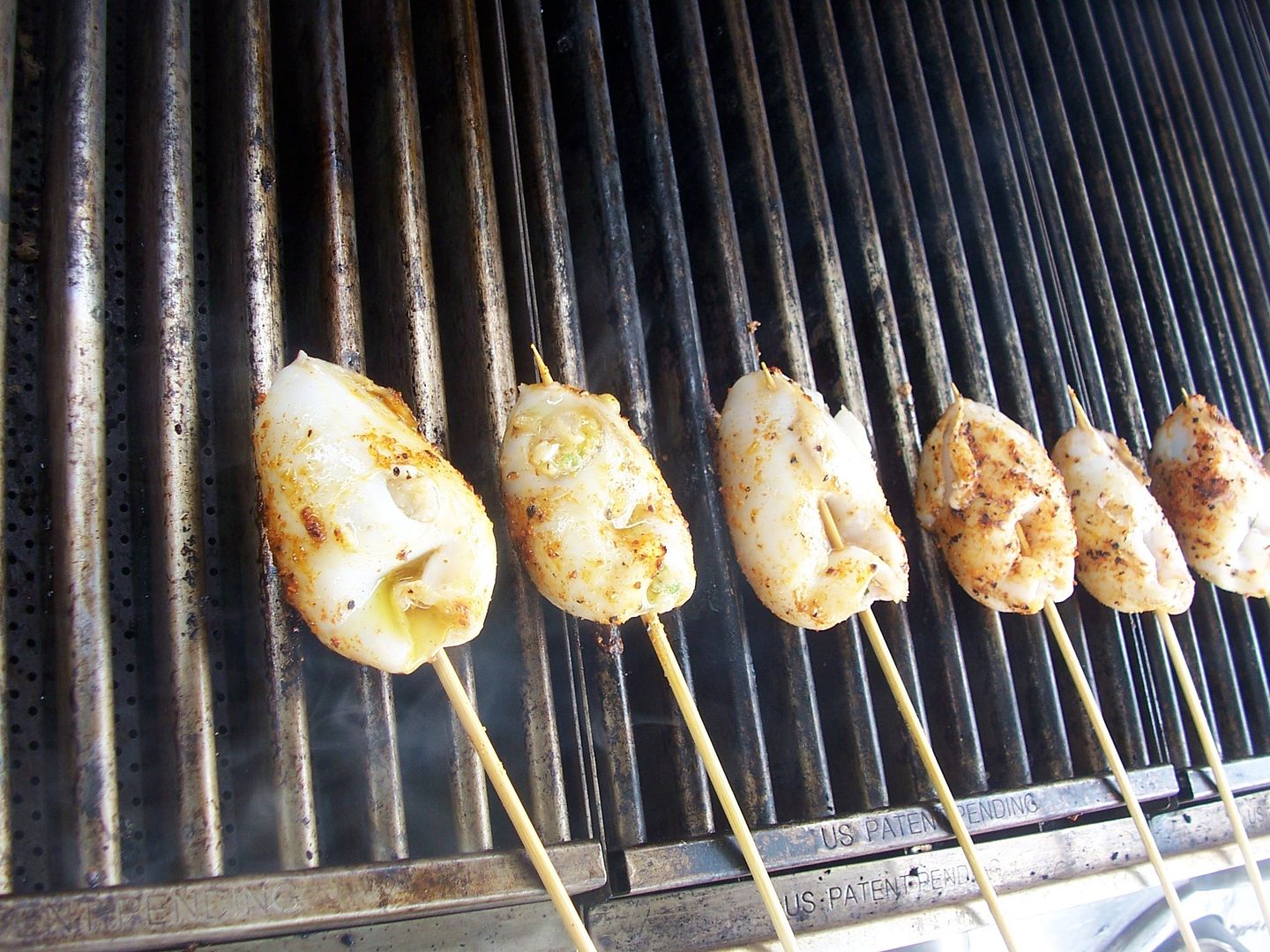 The whole cook took maybe 8 minutes.
The looked like a cross between a pineapple and an alien. :)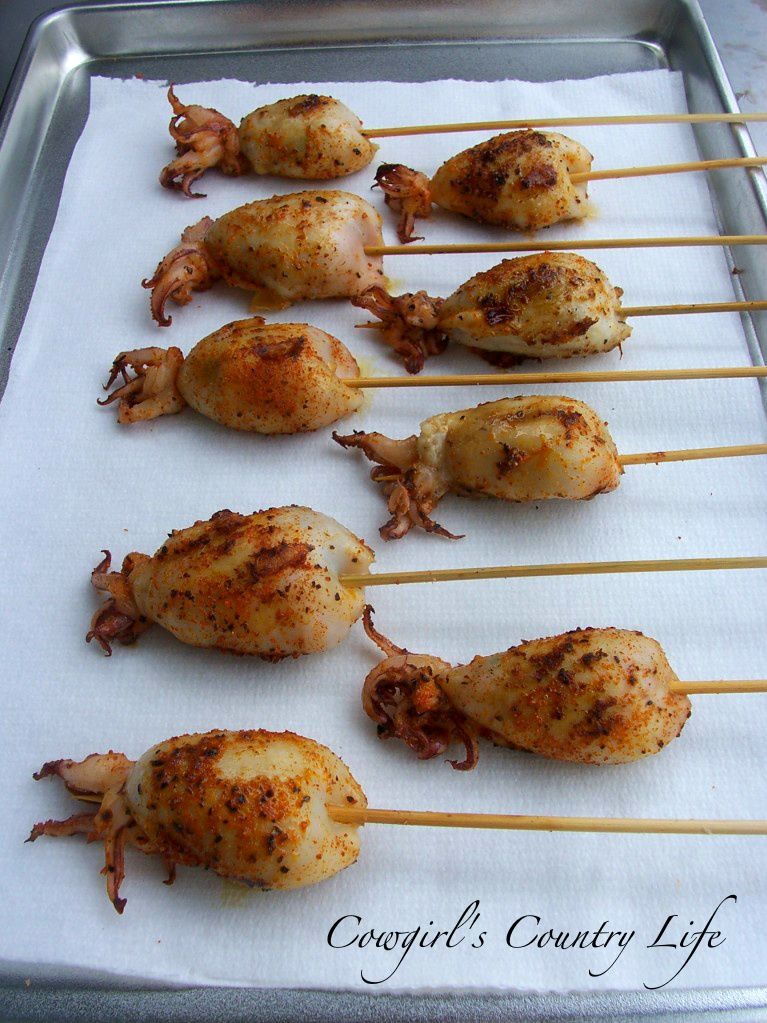 I made a quick greek salad... greens, tomatoes, red onion slices, kalamata olives, olive oil, a splash of vinegar, cracked black pepper, coarse salt and feta cheese..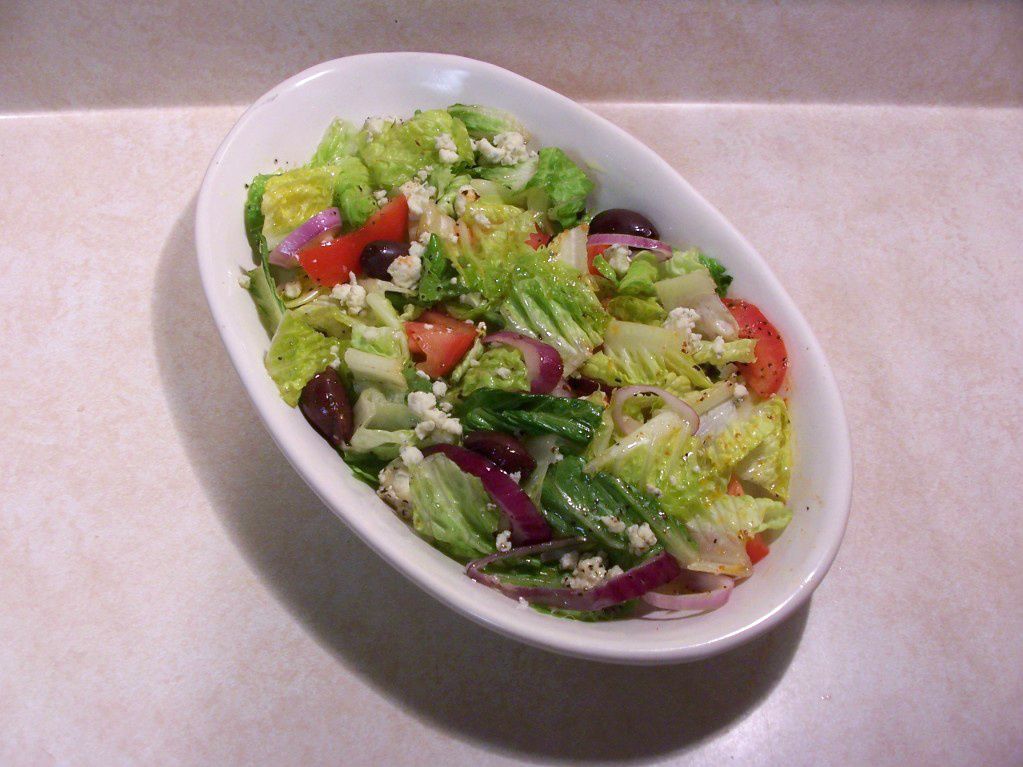 Topped the salad with scored, stuffed, grilled calamari.....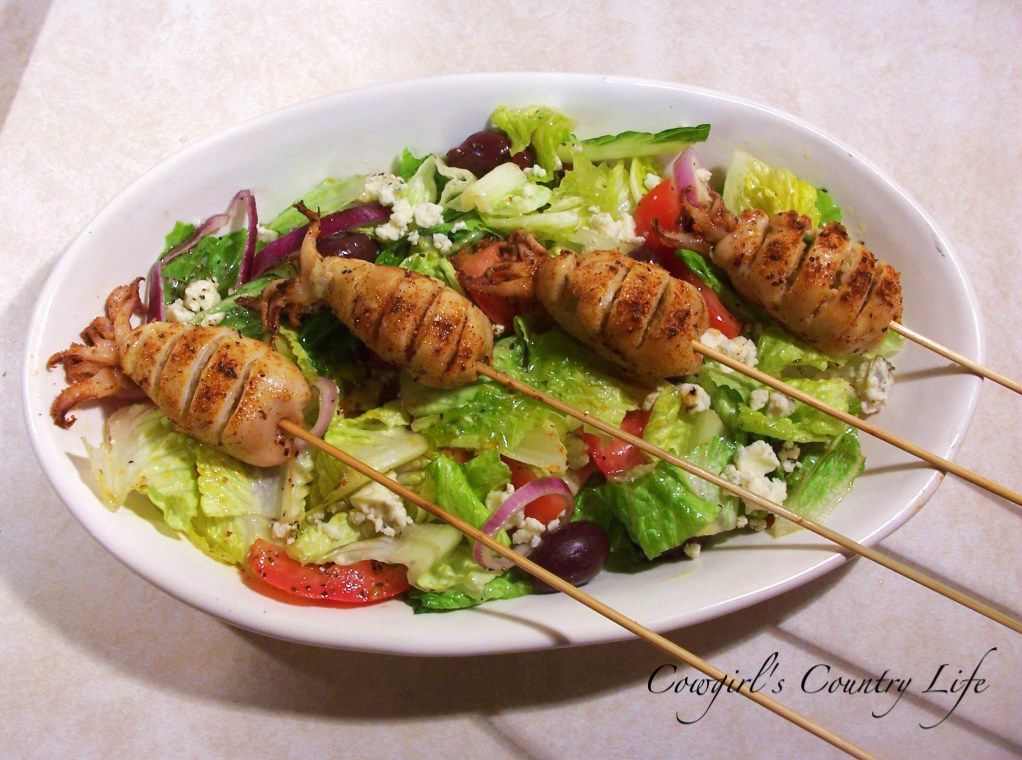 I removed them from the skewers, sliced and topped the salad....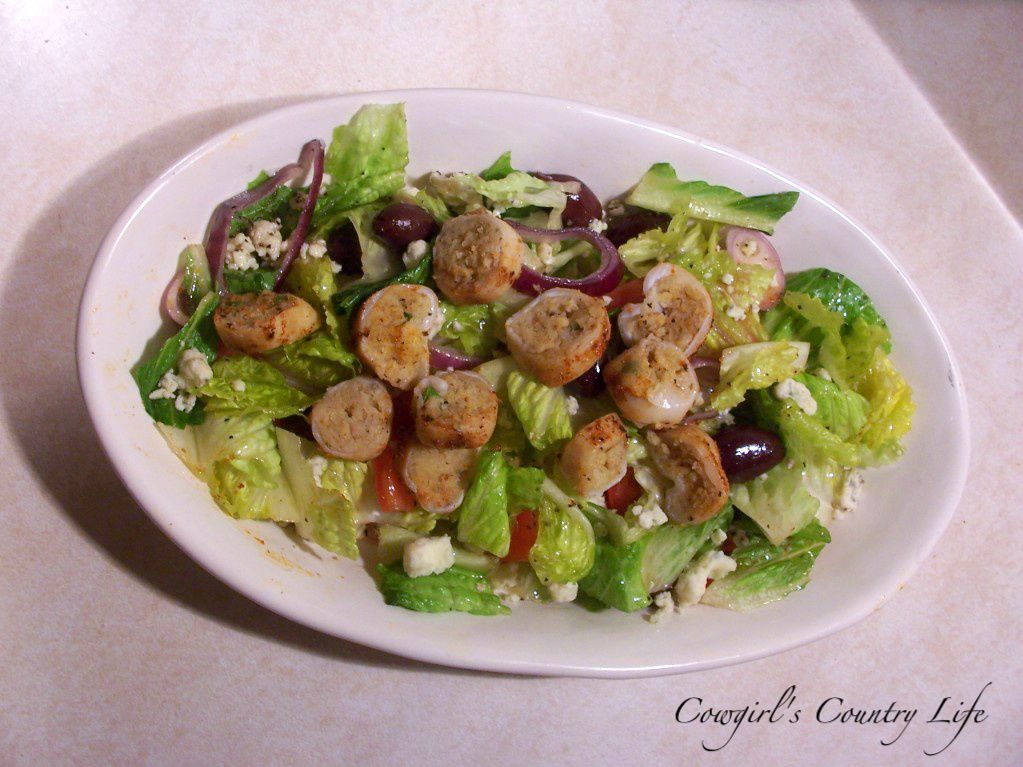 I really liked these!! (once I got past the fact that they look like aliens) they were sooooo tasty. I loved them. :)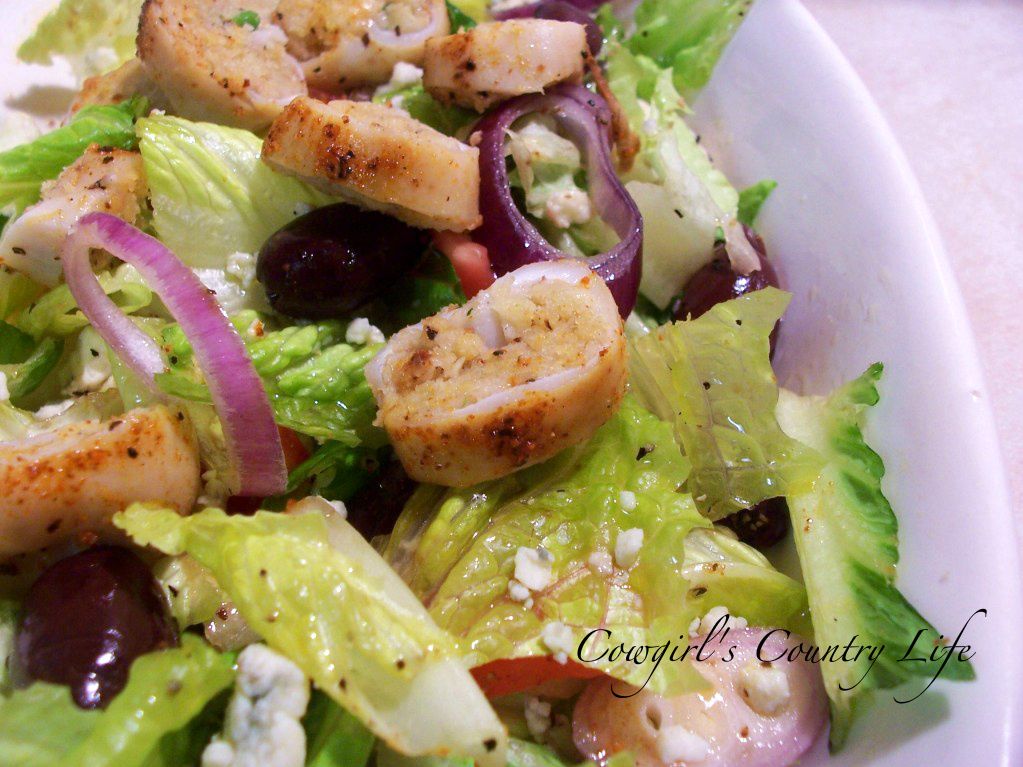 After grilling these and ahi tuna for the first time
Okie Meets Ahi
I'm getting braver. :)
Definately think I need a trip to the ocean where I can get fresh seafood. Greece sounds great right now! "mmhmmm" :)