I never use frozen fries, always cut them fresh... but I wanted to give this a try. I wrapped a couple of burgers in bacon and seasoned them with coarse salt and cracked black pepper.
Thawed a package of "steak fries" from the store....
I placed the fries into a dry skillet to cook over the coals. Then started a pan of minced onions, scallions, garlic and jalapenos in bacon drippings...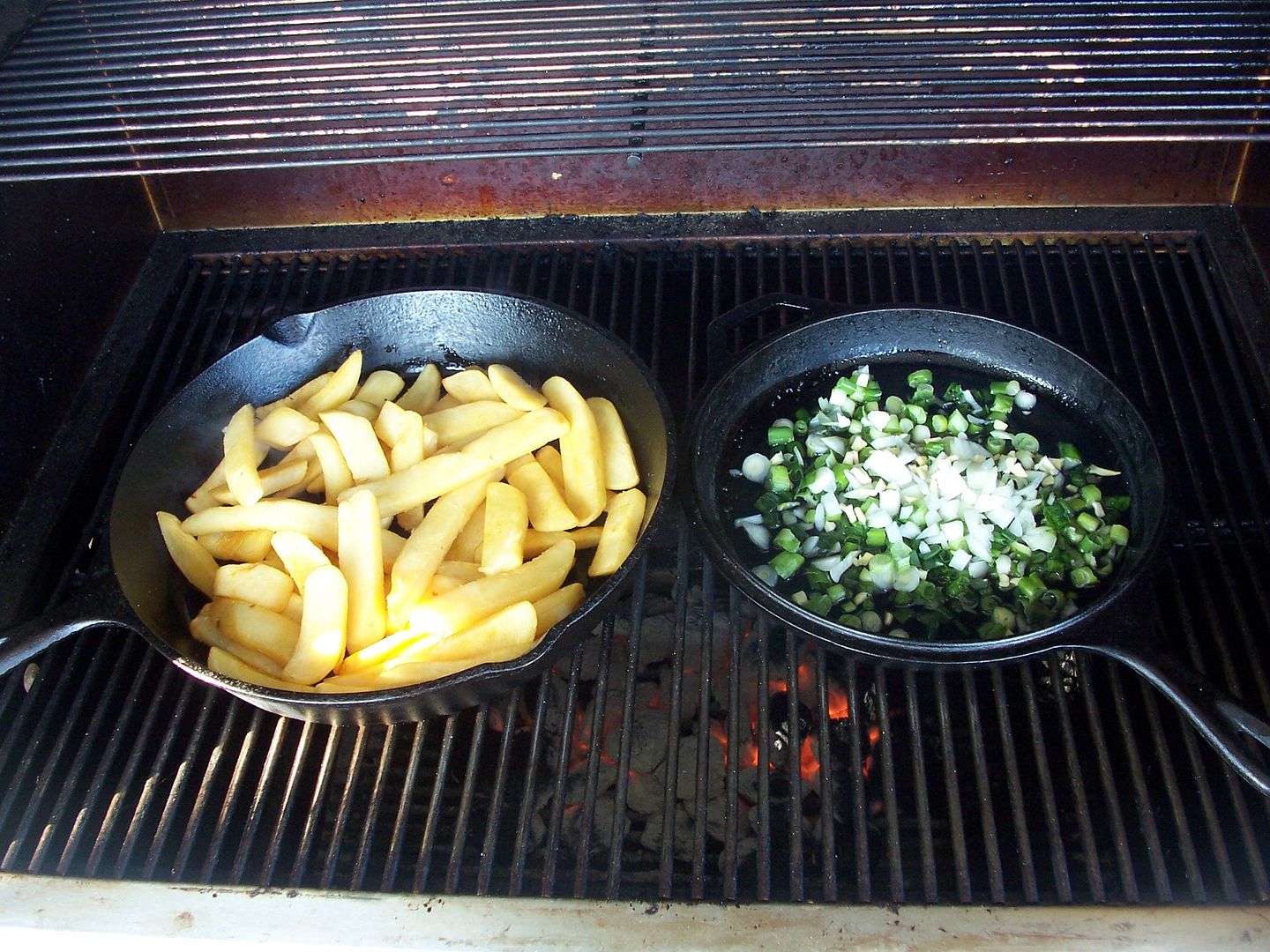 When the onion jalapeno mixture was tender, I moved them to the top rack of the Hasty Bake and grilled the burgers..
When the fries had taken on some color I topped them with the onion, garlic, scallion, jalapeno, bacon dripping mix...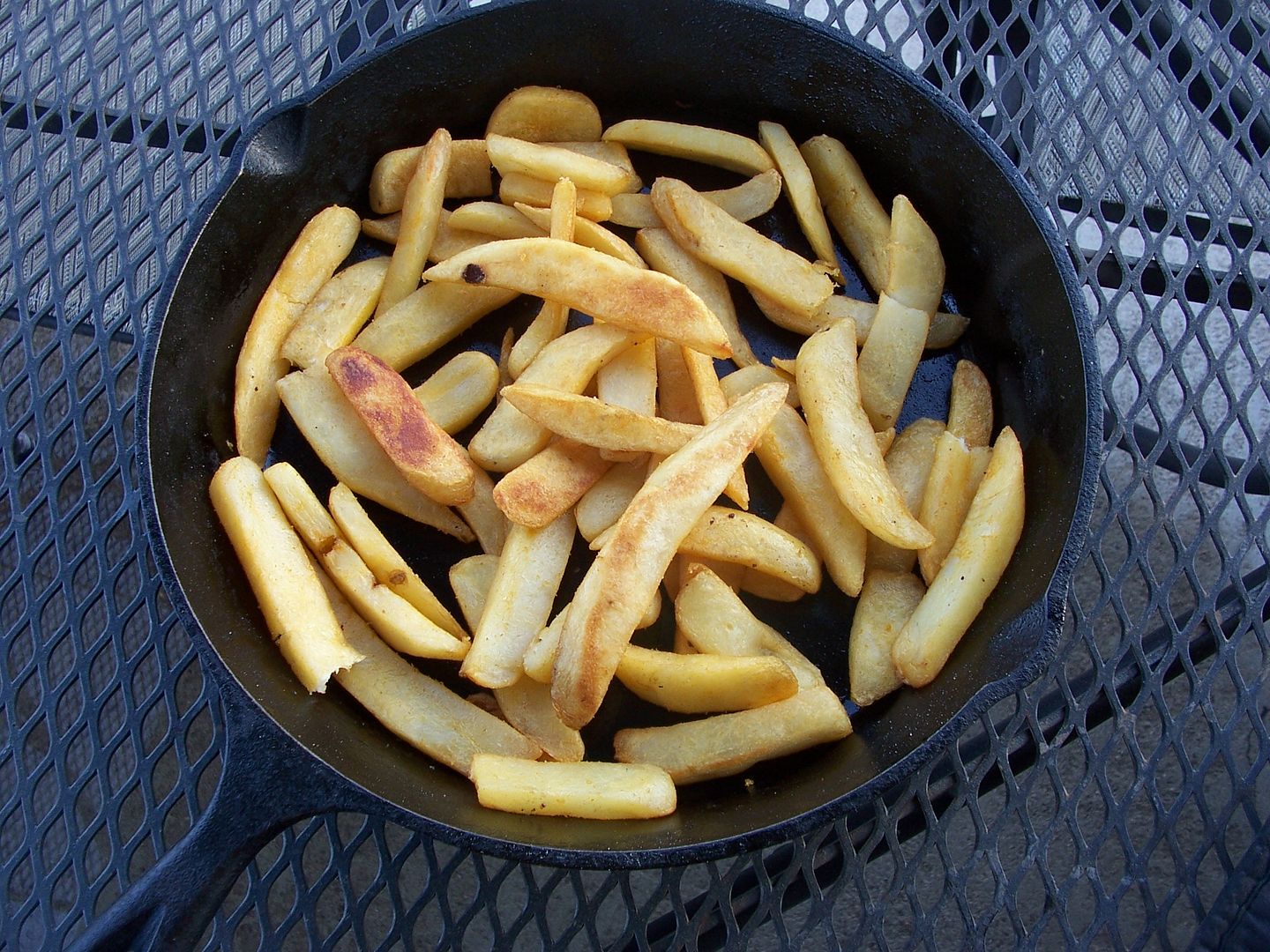 also added crumbled cooked bacon...
topped with shredded cheese and placed them back into the cooker...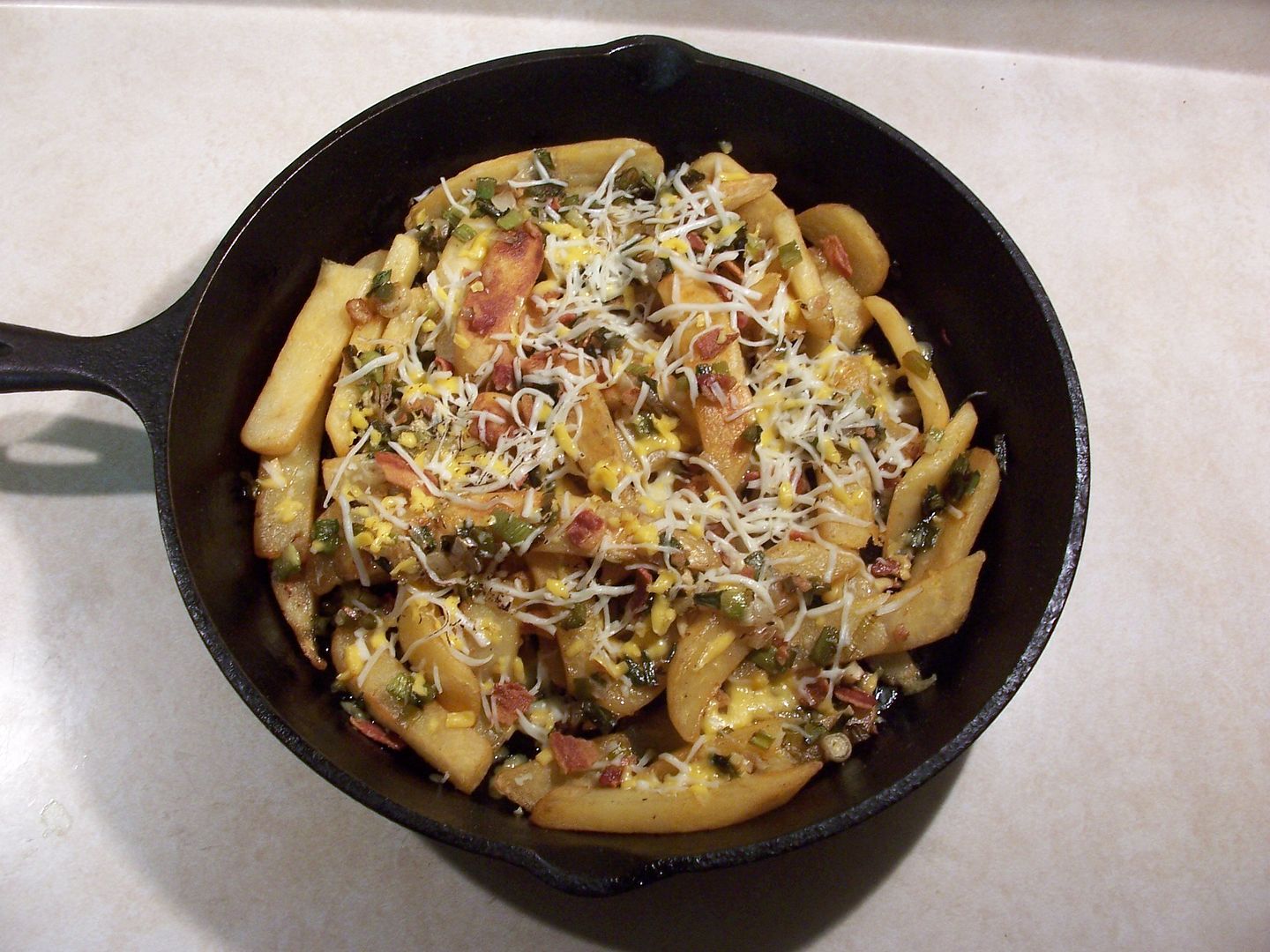 They were so good...
I don't eat fries often but I really liked this version.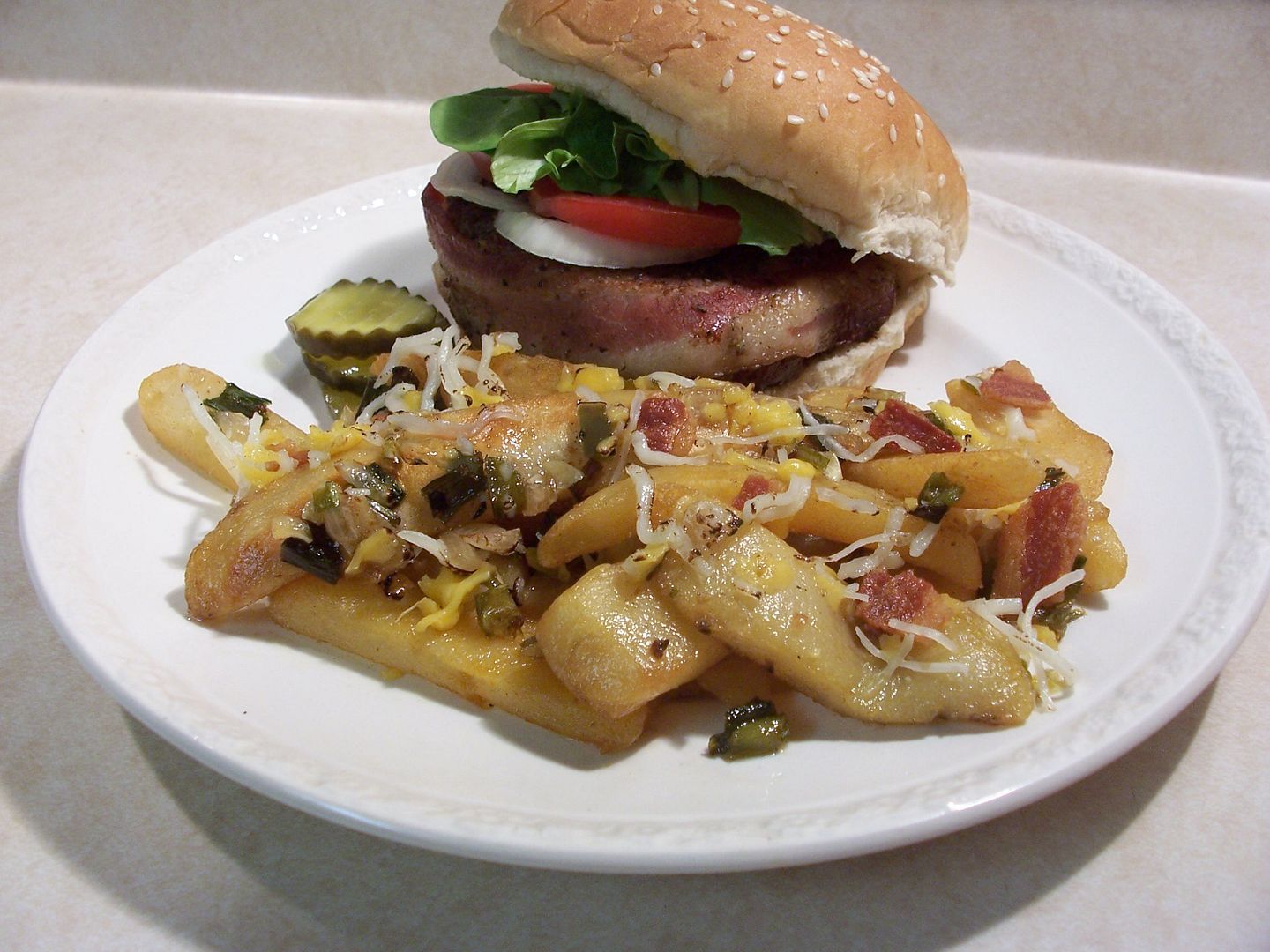 I'll definately make them again! :)