I fried up some of the
canned green tomatoes
from this fall...
Seasoned them with salt and cracked black pepper, dipped in flour, egg/milk wash, a flour cornmeal garlic combo and then panko bread crumbs...
fried in the jalapeno bacon drippings until golden and crisp...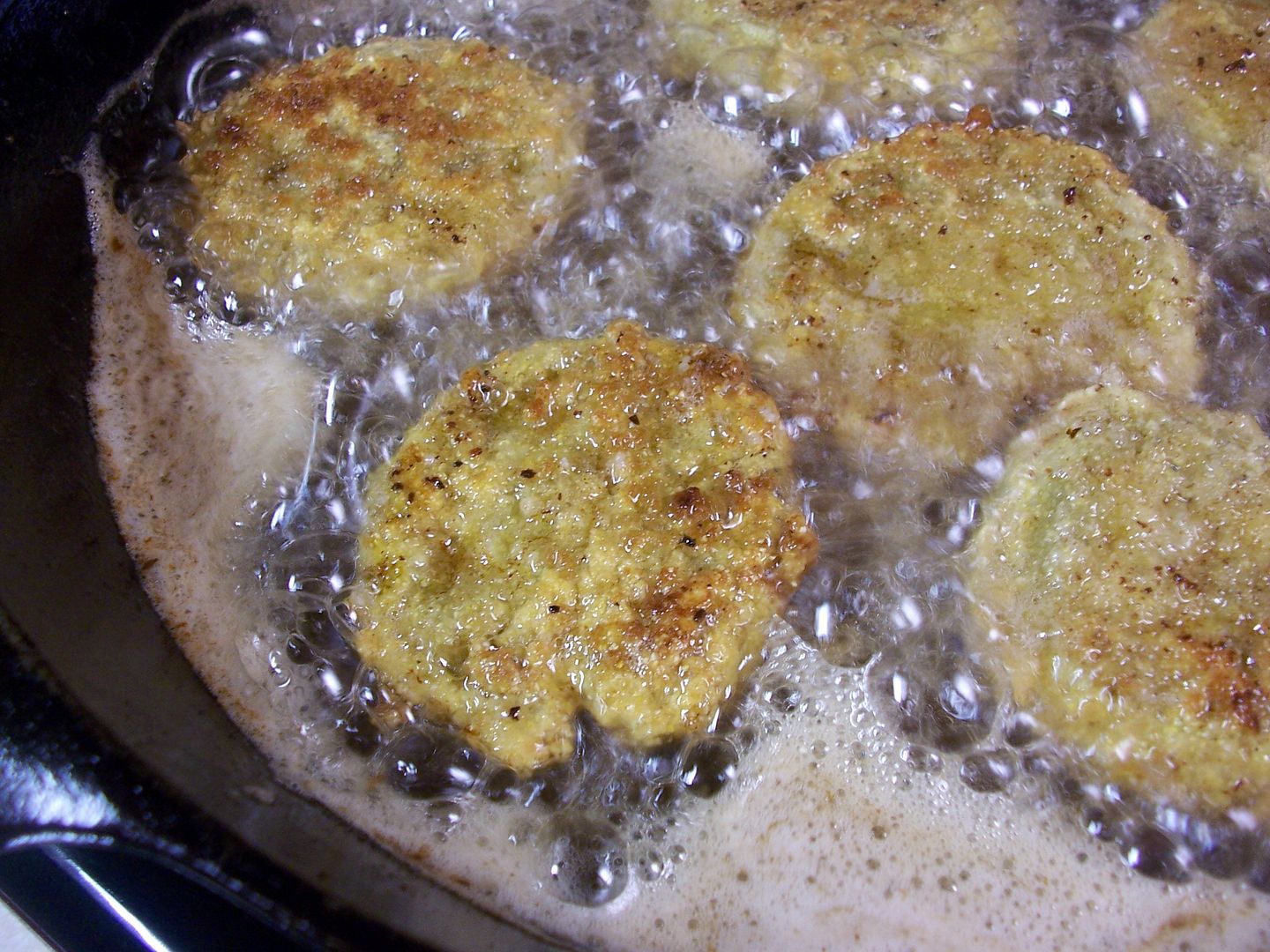 made a skillet of beer bread....
3 cups self rising flour
1/4 cup sugar (more or less to taste)
a pinch of salt
one 12 oz beer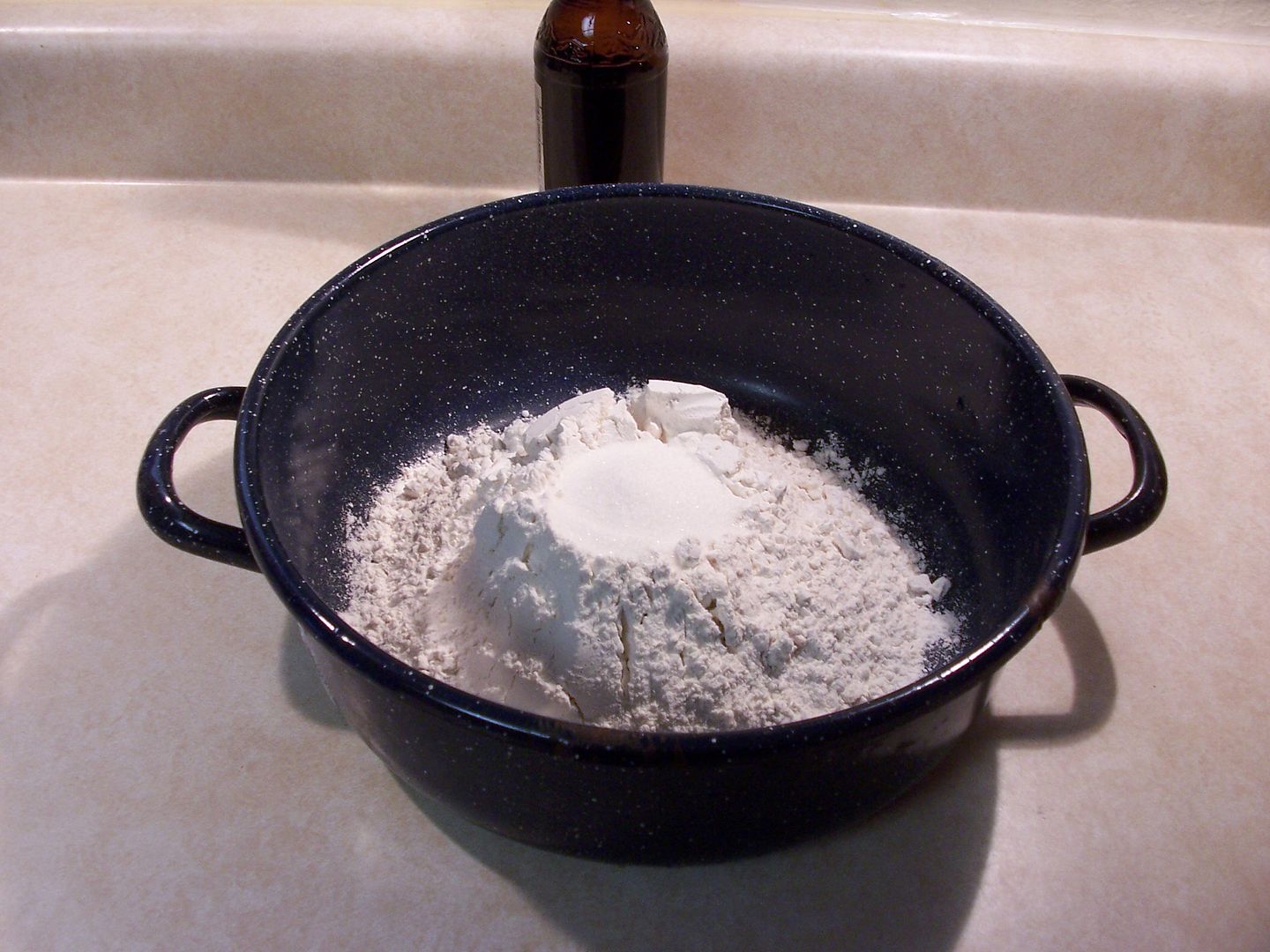 Brushed the loaf with an egg wash then sprinkled with minced onions. Then baked in the smoker at 325F until the top sounded hollow when tapped...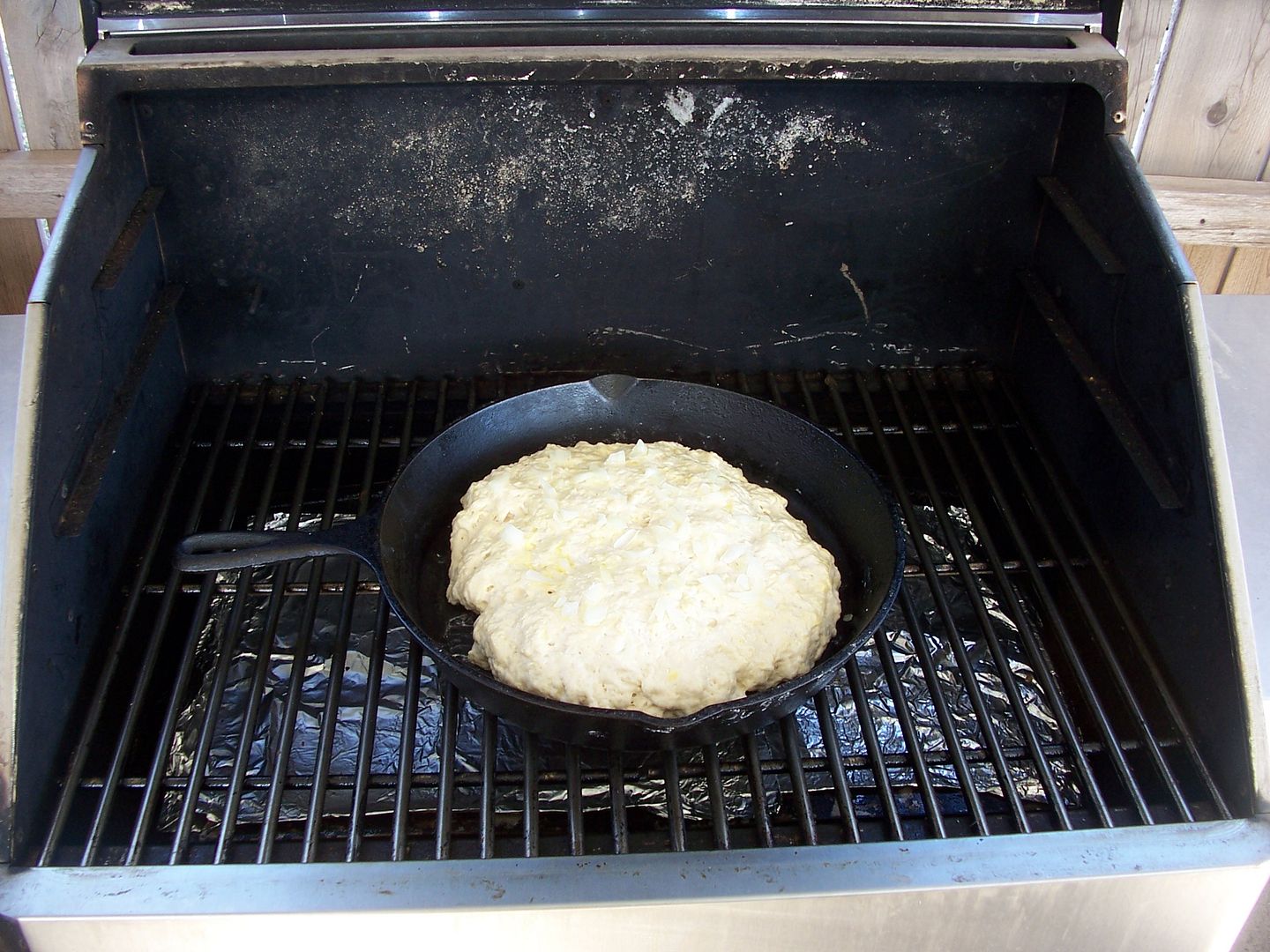 I whittled off a few slivers of
jalapeno bacon
into the skillet to fry til crisp...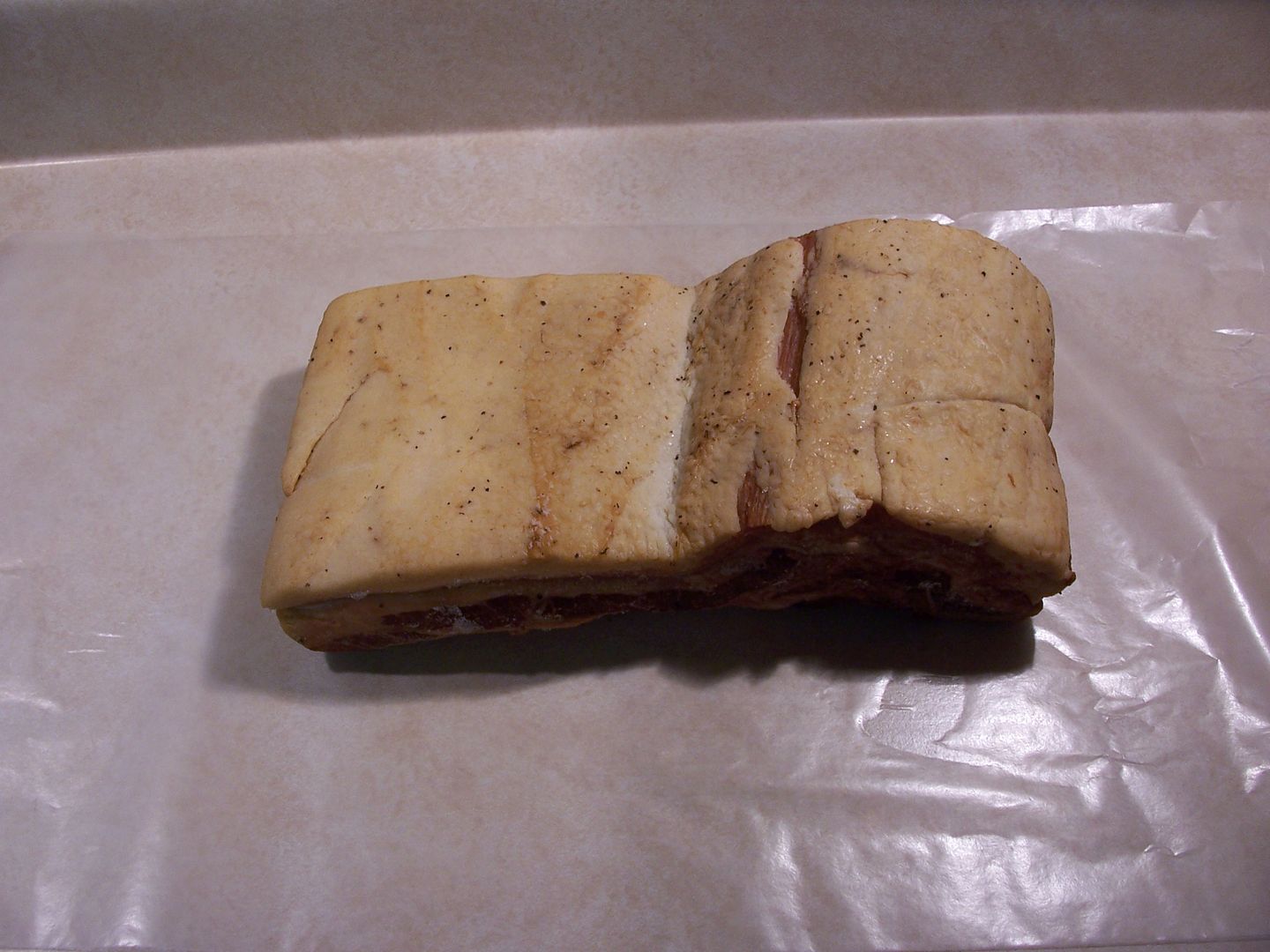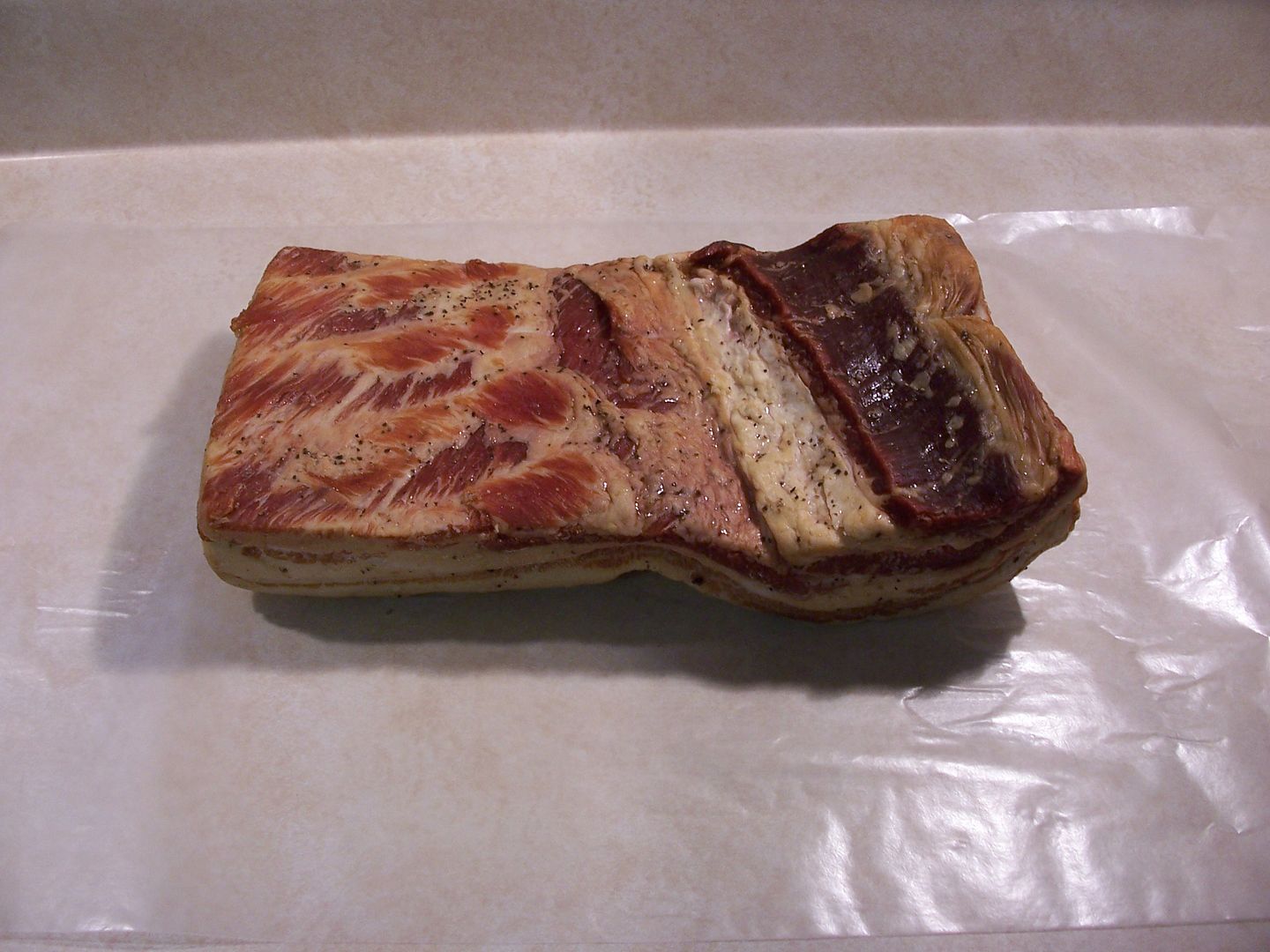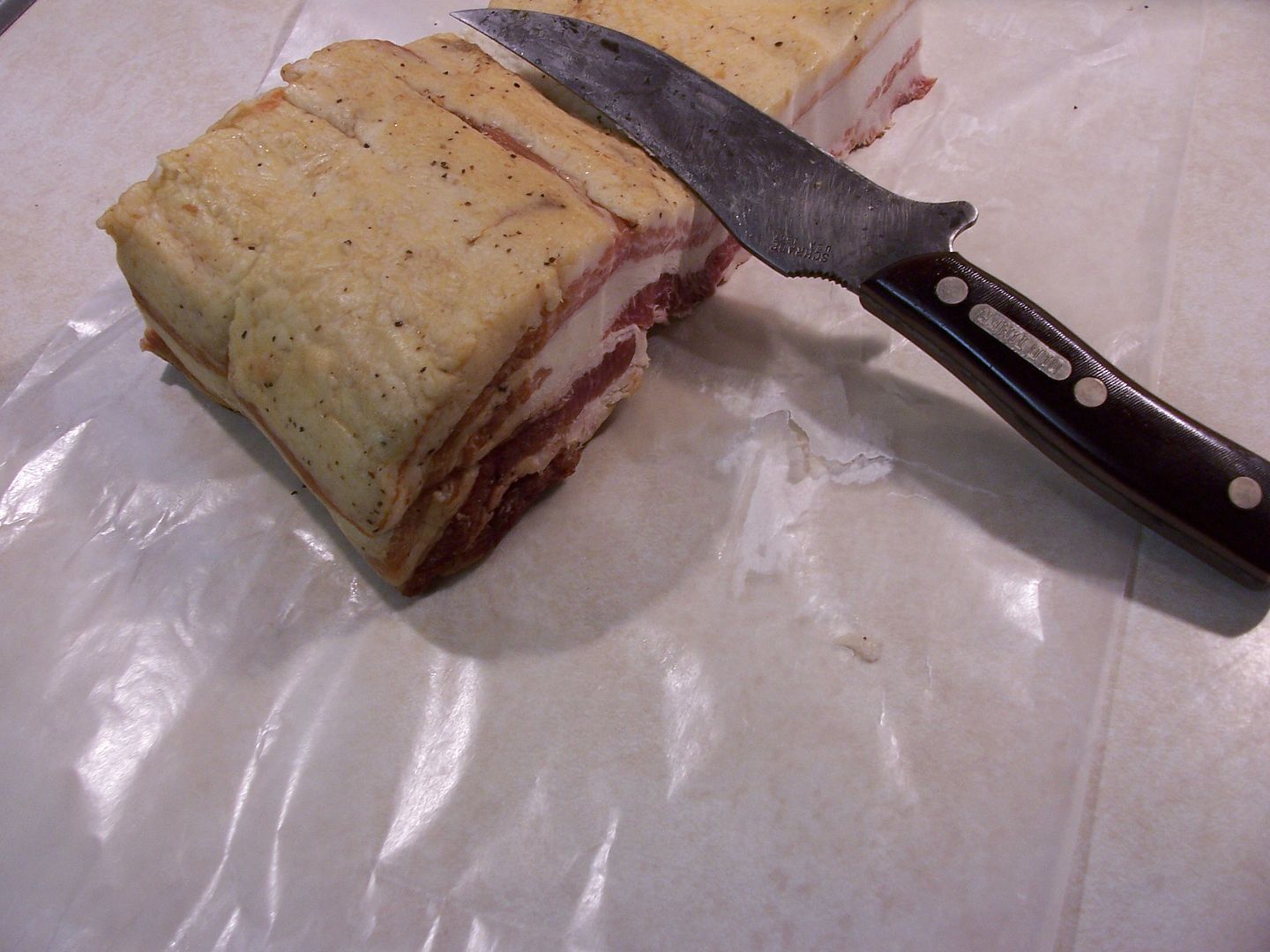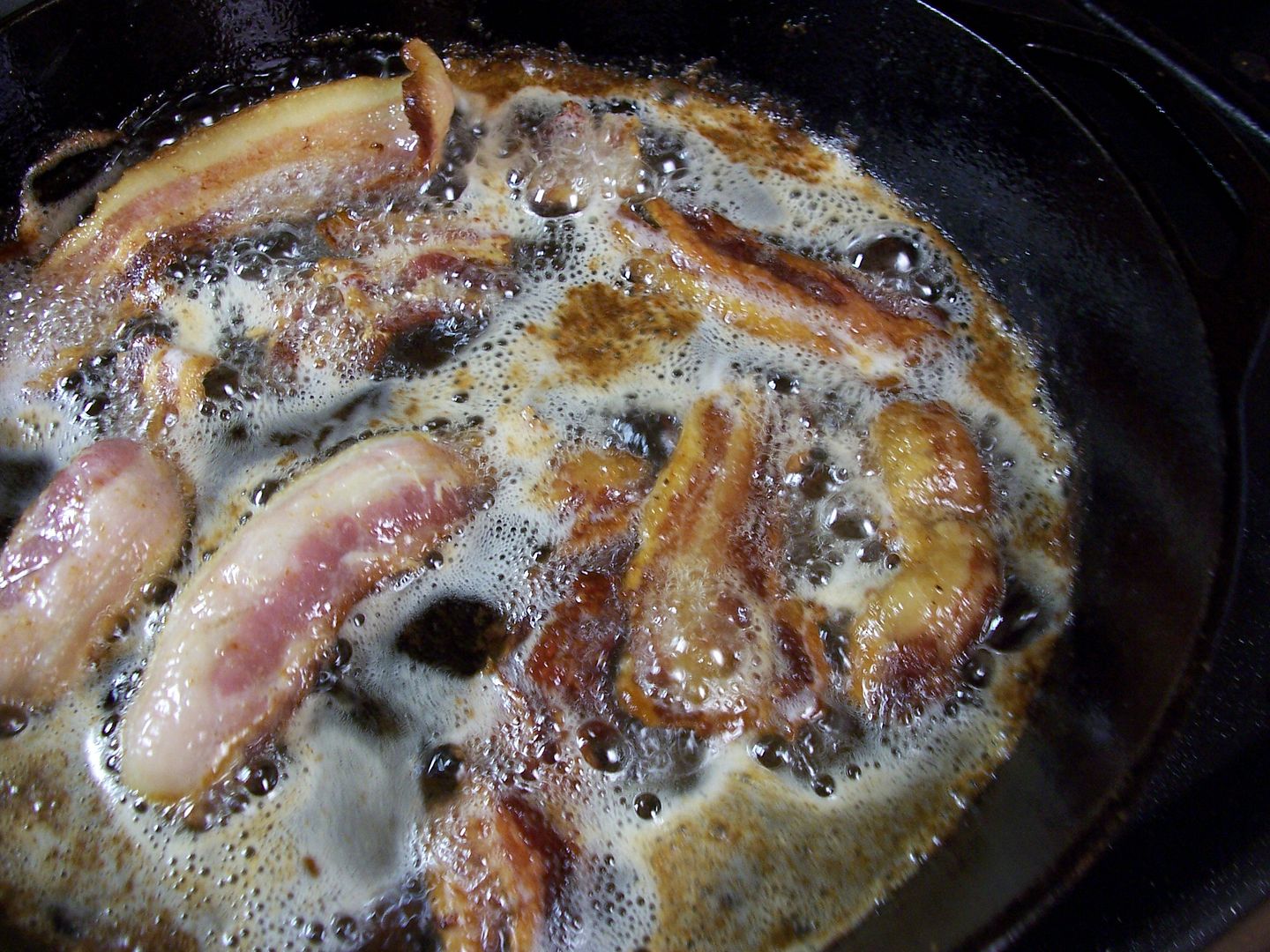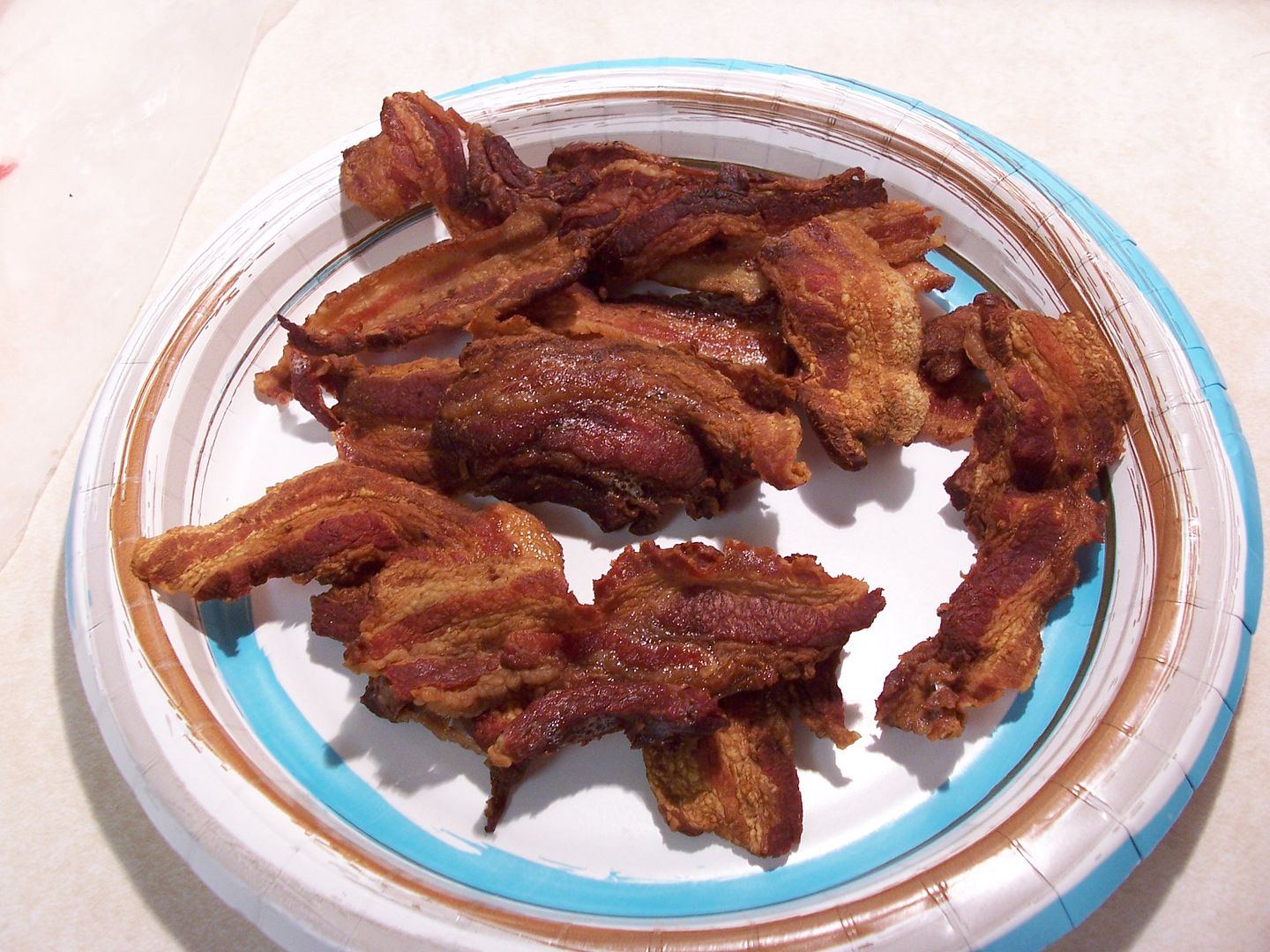 Then built my sandwich...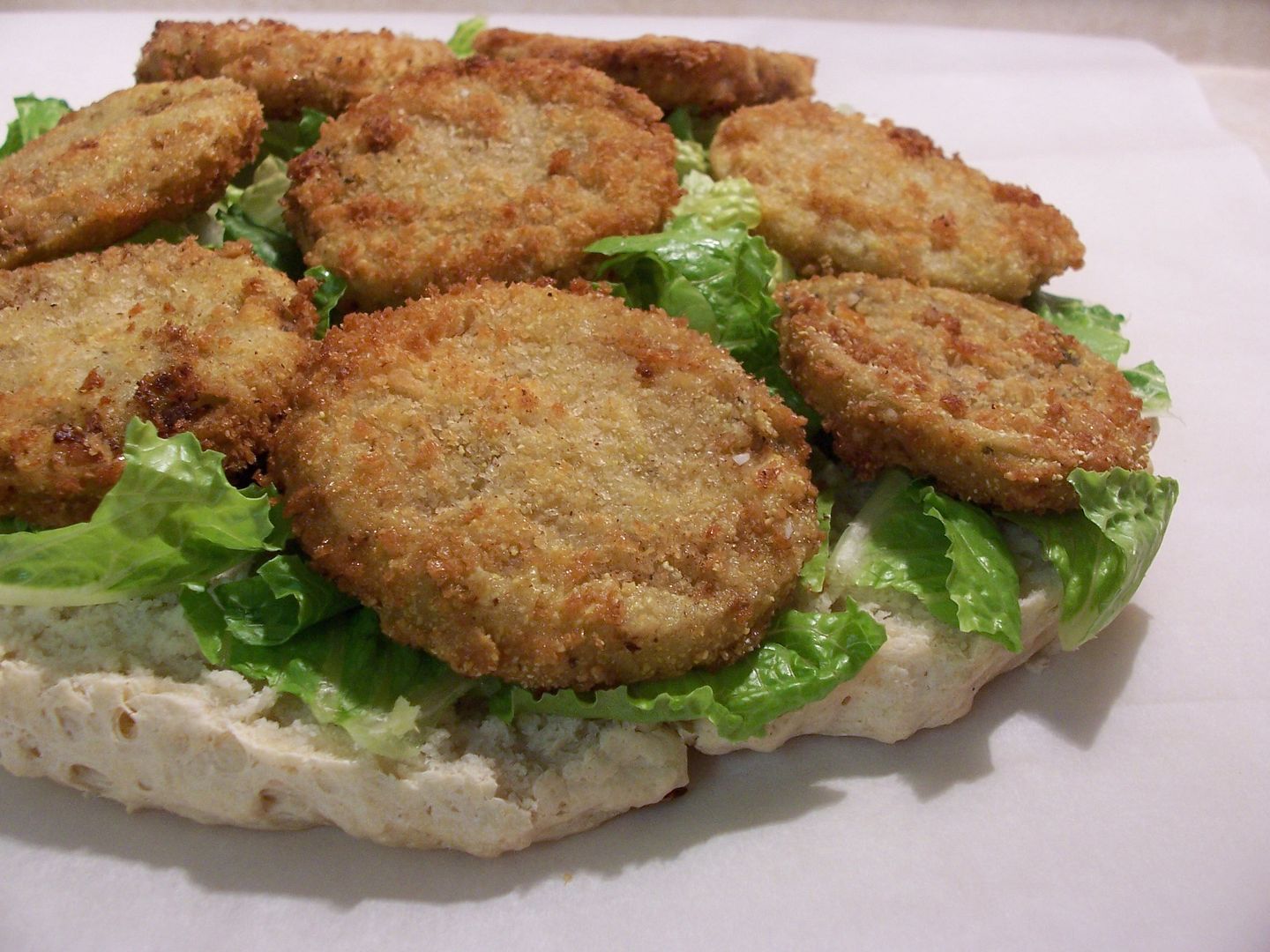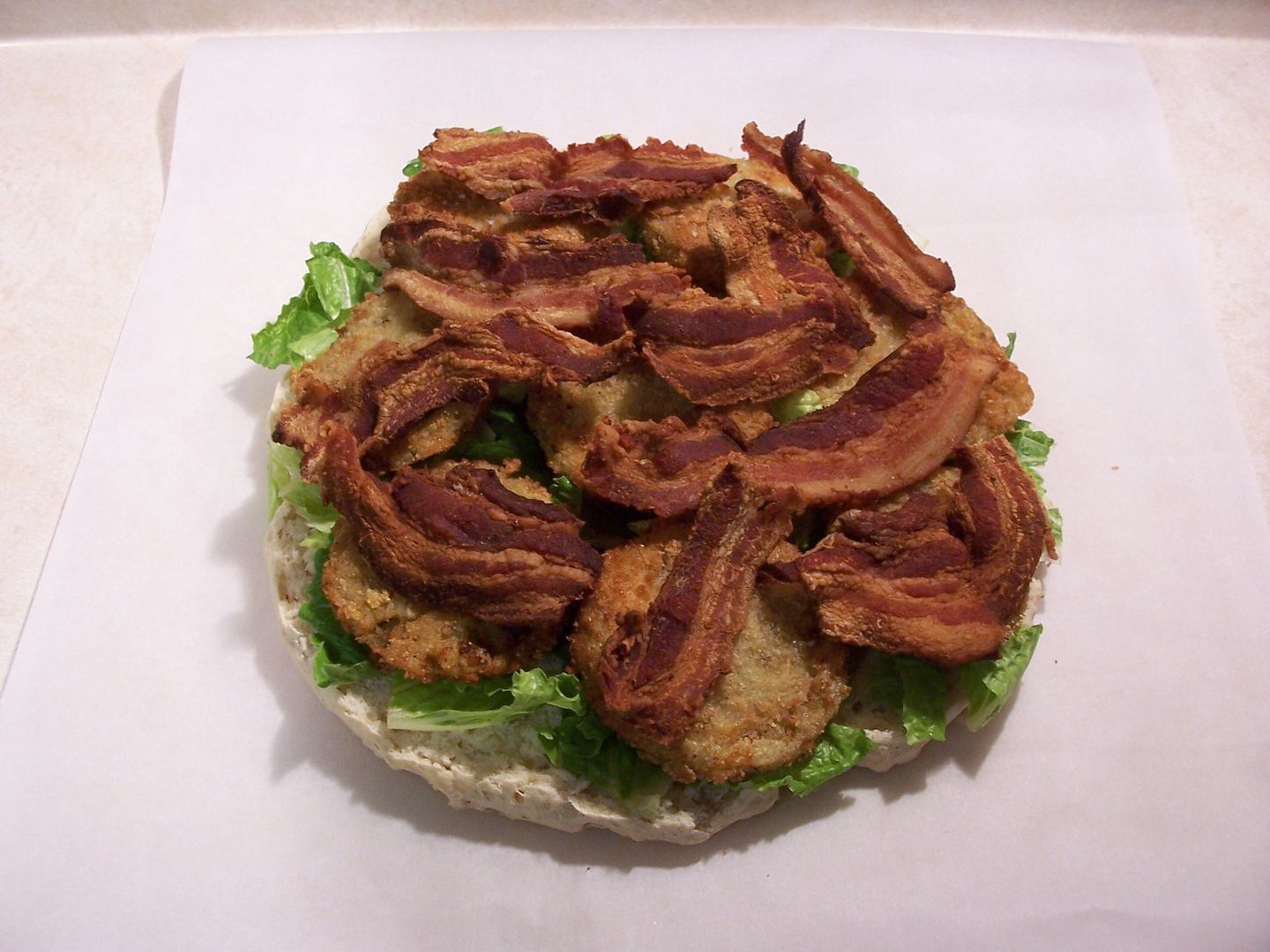 I slathered the lid with Bufalo chipotle mayo...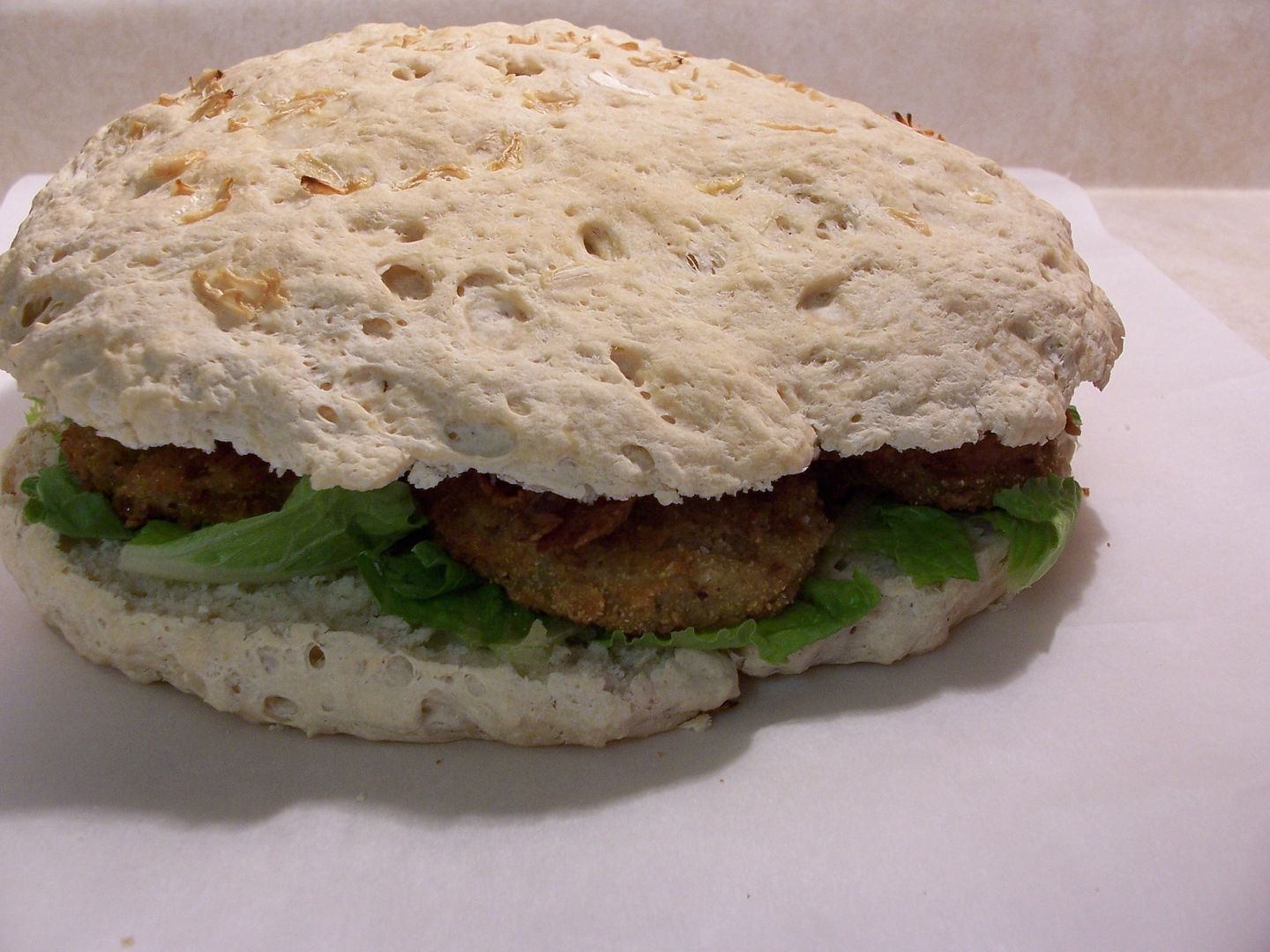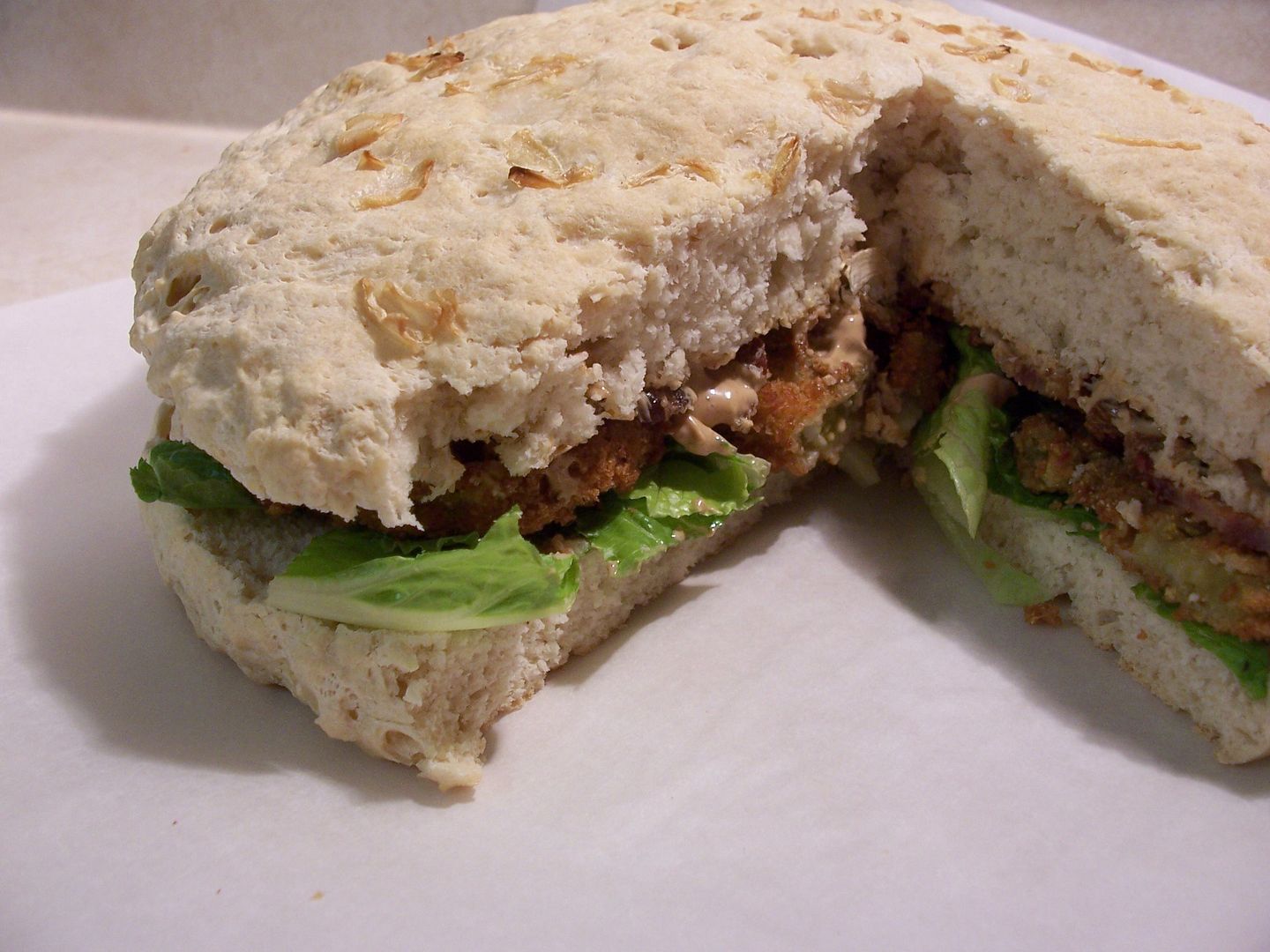 Had to smoosh it down a bit but it was tasty!!
Definately a "company" sandwich, or you'll be eating it for a week! :)