I've made hickory smoked onion rings in the drum and on the Memphis Pro pellet smoker.. I wanted to see how the Hasty Bake charcoal cooker would handle them.
I was hungry for them too. :)
I put the onions rings on the top shelf of the Hasty Bake along with some bacon wrapped burgers.
Then cranked the hot coal rack down to the "smoke" level. Added hickory pellets to the heat and closed the lid.
I smoked the onion rings long enough to show some color but not cook through. This took about 30 minutes. I let the burgers smoke for 45 minutes then raised the hot coal rack to the "grill" position and seared them over the hot coals until they were cooked through and the bacon was crisp.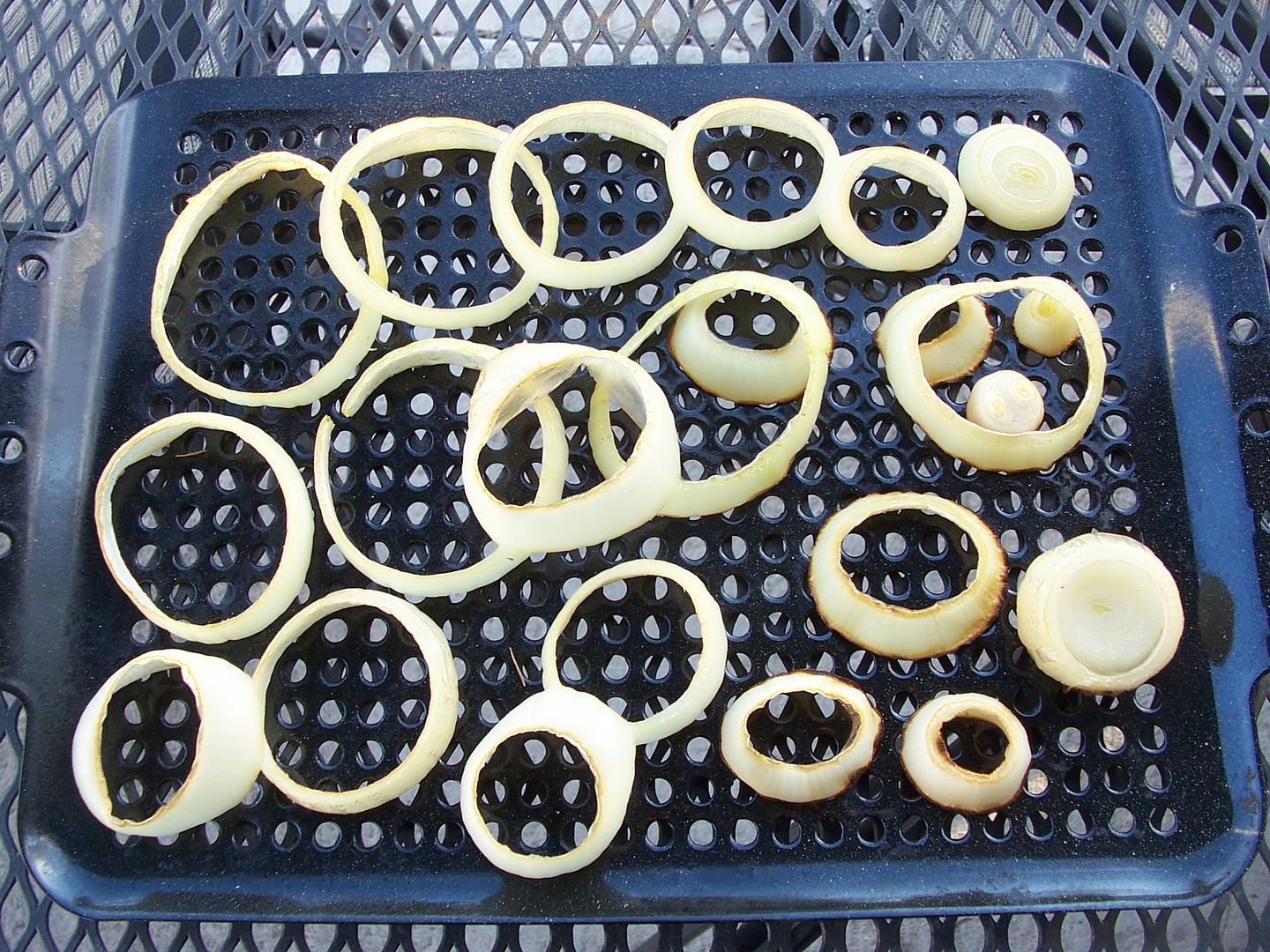 I bag the smoked onion rings while searing the burgers..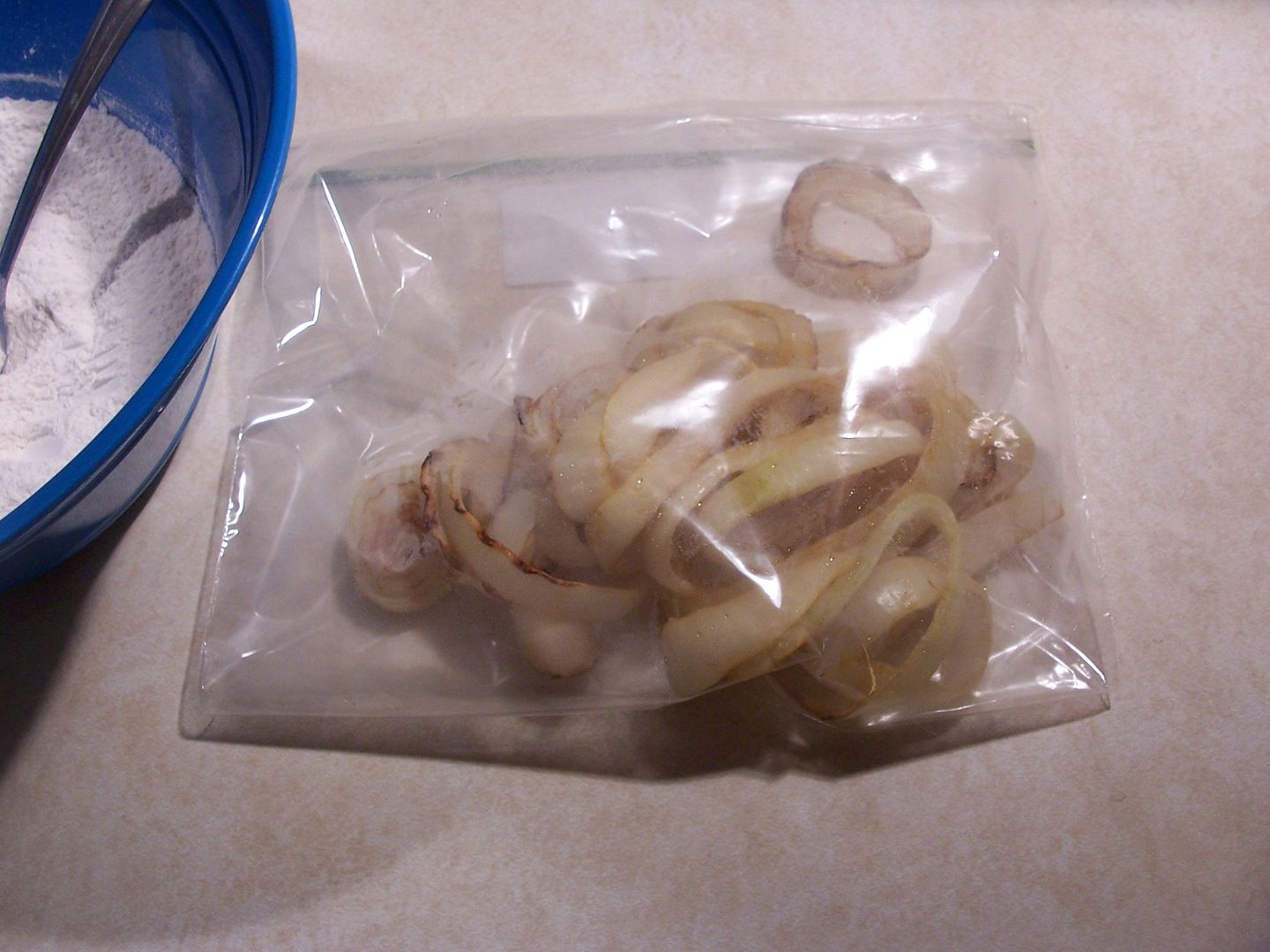 Give them a dusting of flour....
Then made a beer batter using
1 cup of flour
1 tsp salt
1 tsp baking powder
and about 3/4 of a bottle of beer (eyeball the batter, you can add more or less beer depending on how thick you like it)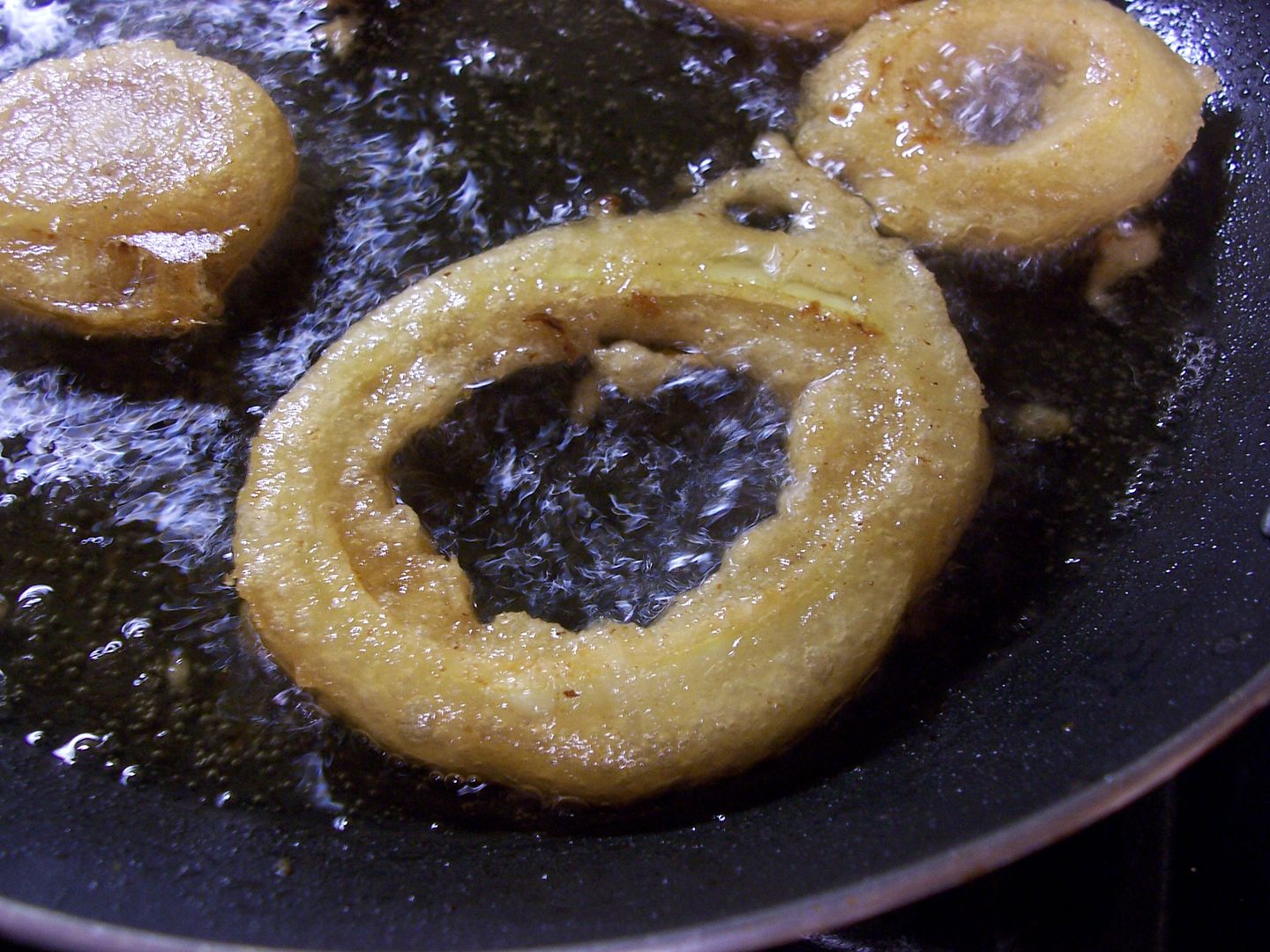 I found some Hula Girl Chiptole Habanero sauce in Oklahoma City, so I spiced up some ketsup for a dipping sauce.
I really couldn't decide what I wanted on the burger...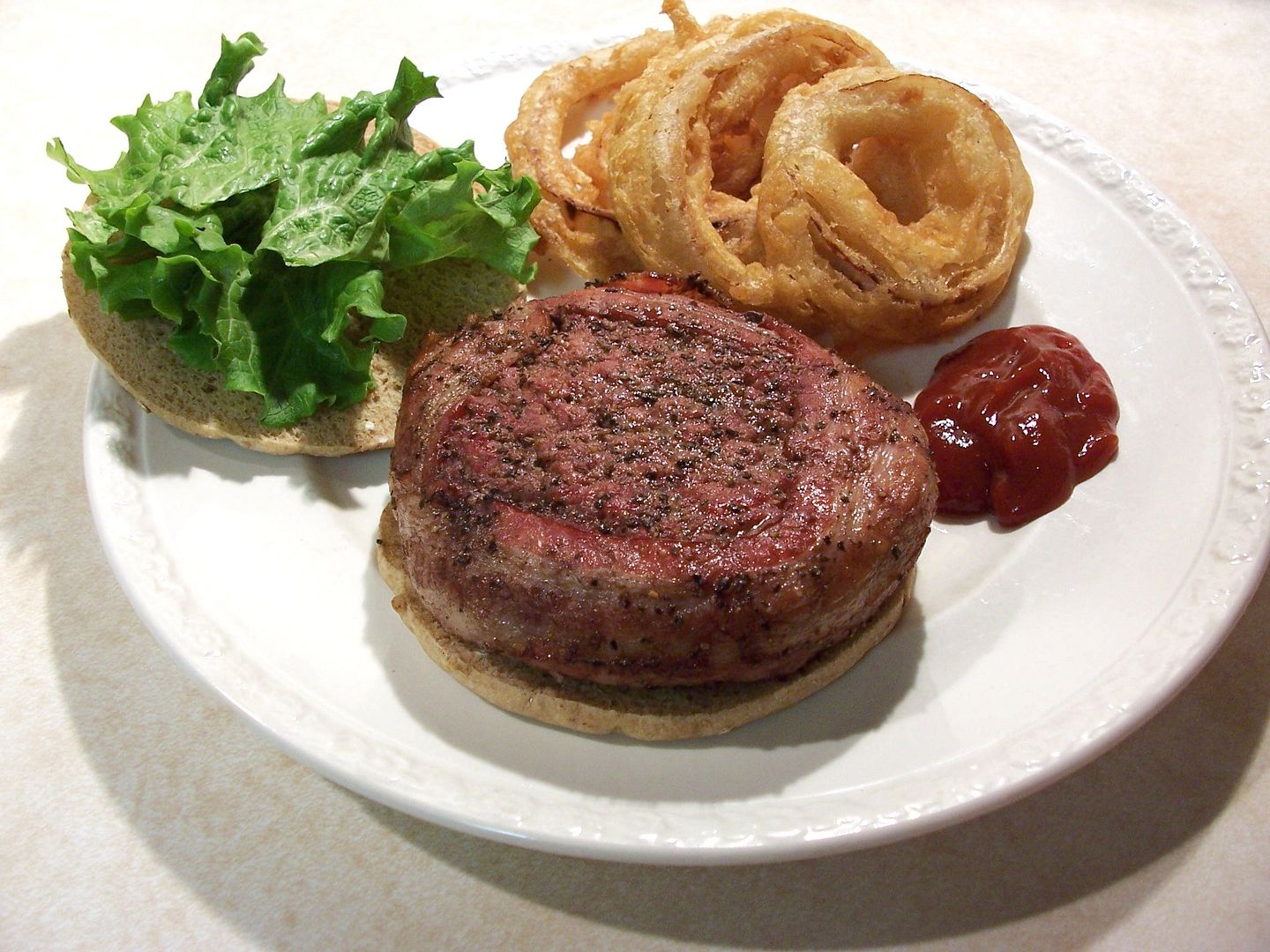 I went with spicy brown mustard....
Both the burger and the smoked o-rings were tasty! The lower the temperature that you smoke the onions at, the better. I also use a fairly strong wood for the smoke.
Some woods are too light... hickory and mesquite work best.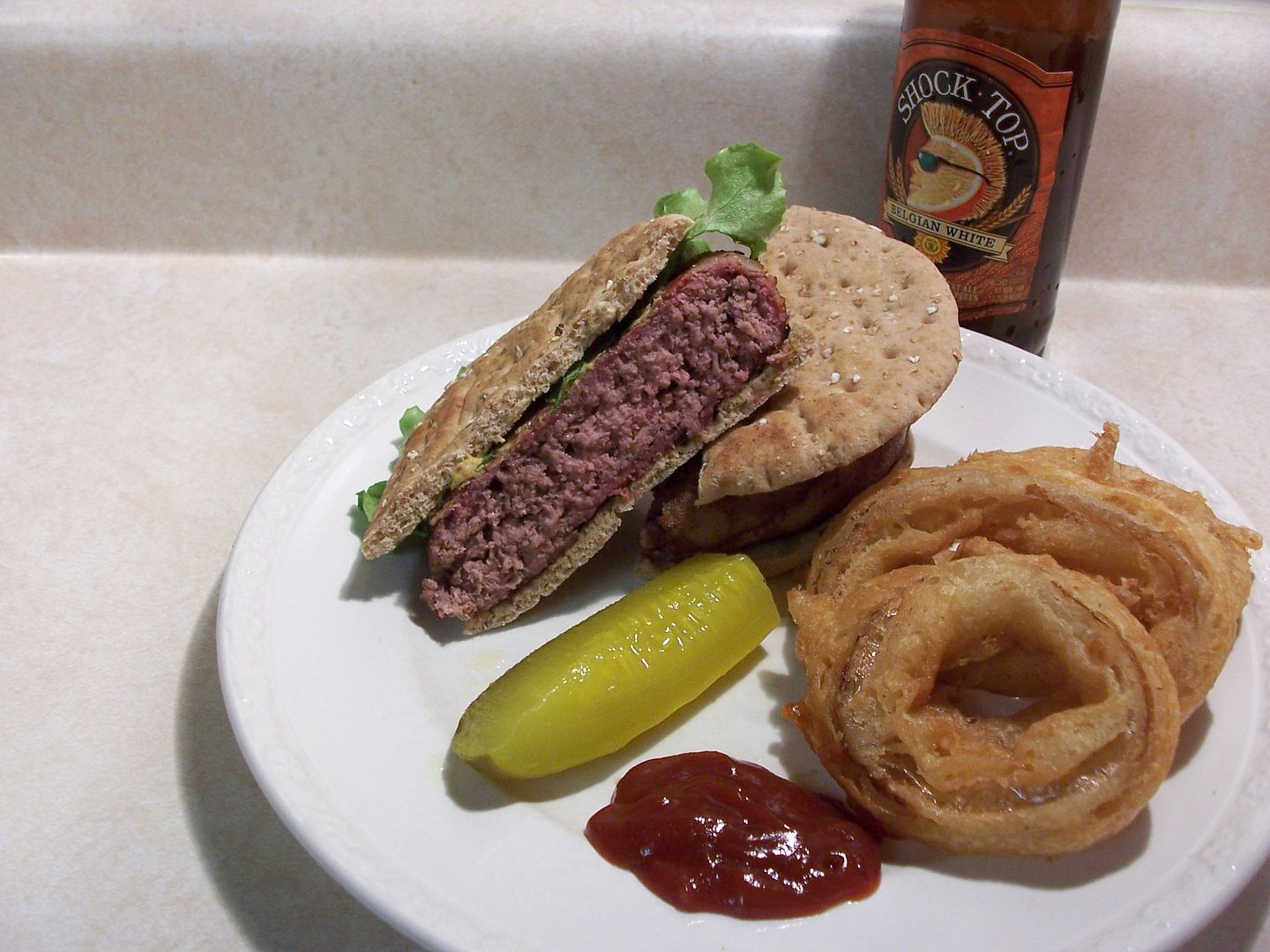 The Hasty Bake did a great job, I was a happy girl again! :)