Bass Pro.....
This is the store in Oklahoma City. I do not get to visit it often and usually spend too much cash there, but came up with a plan this time.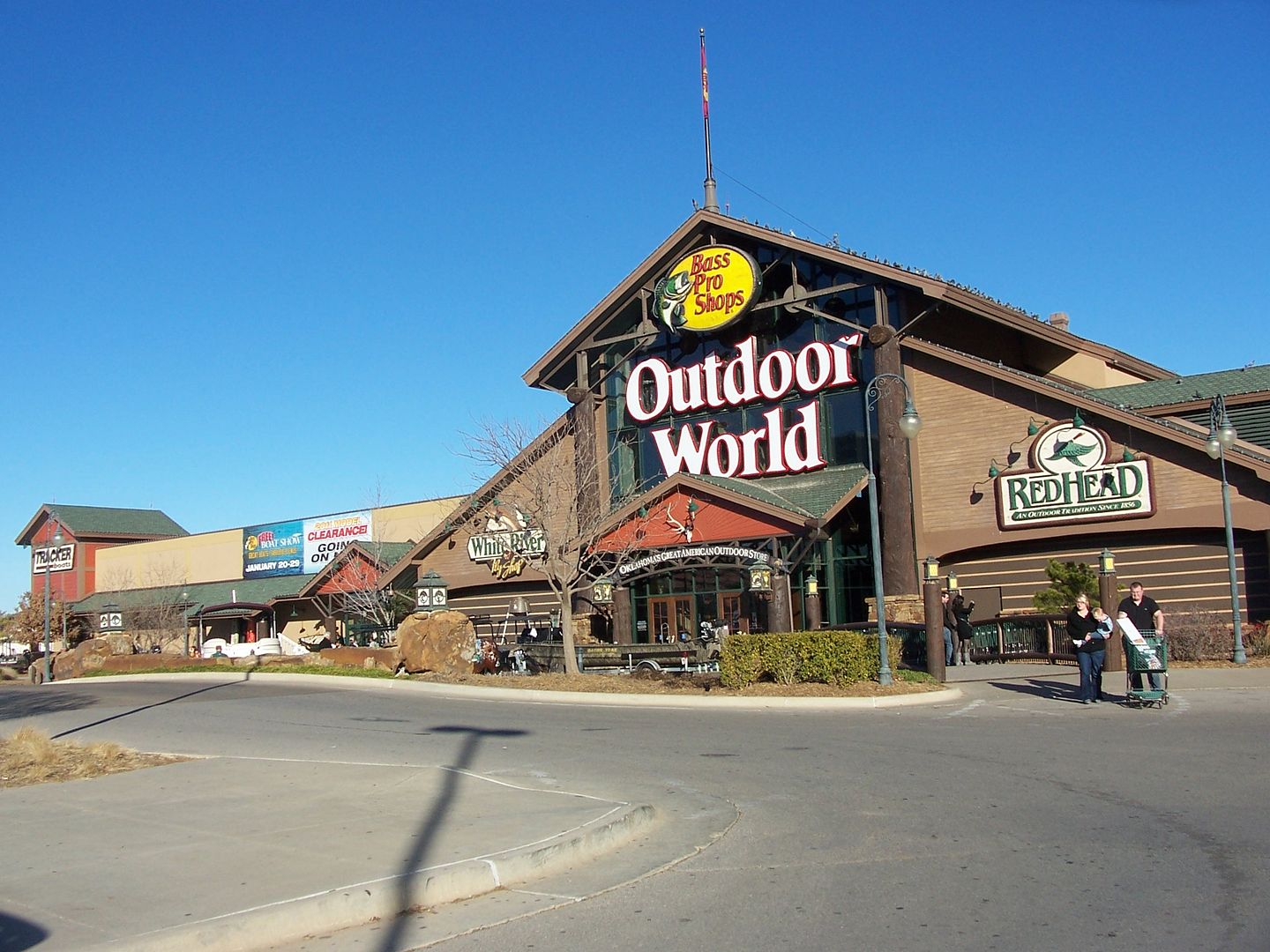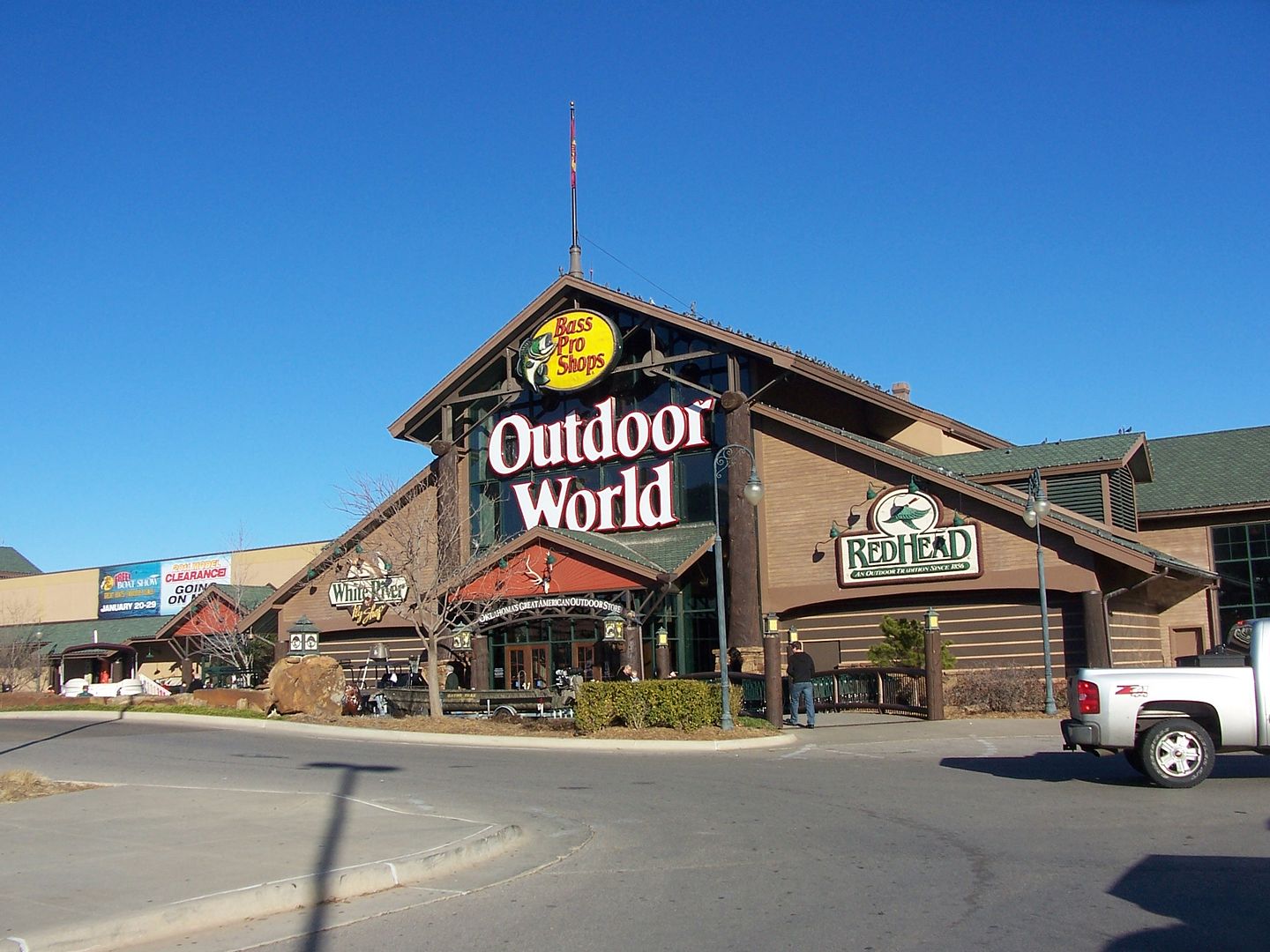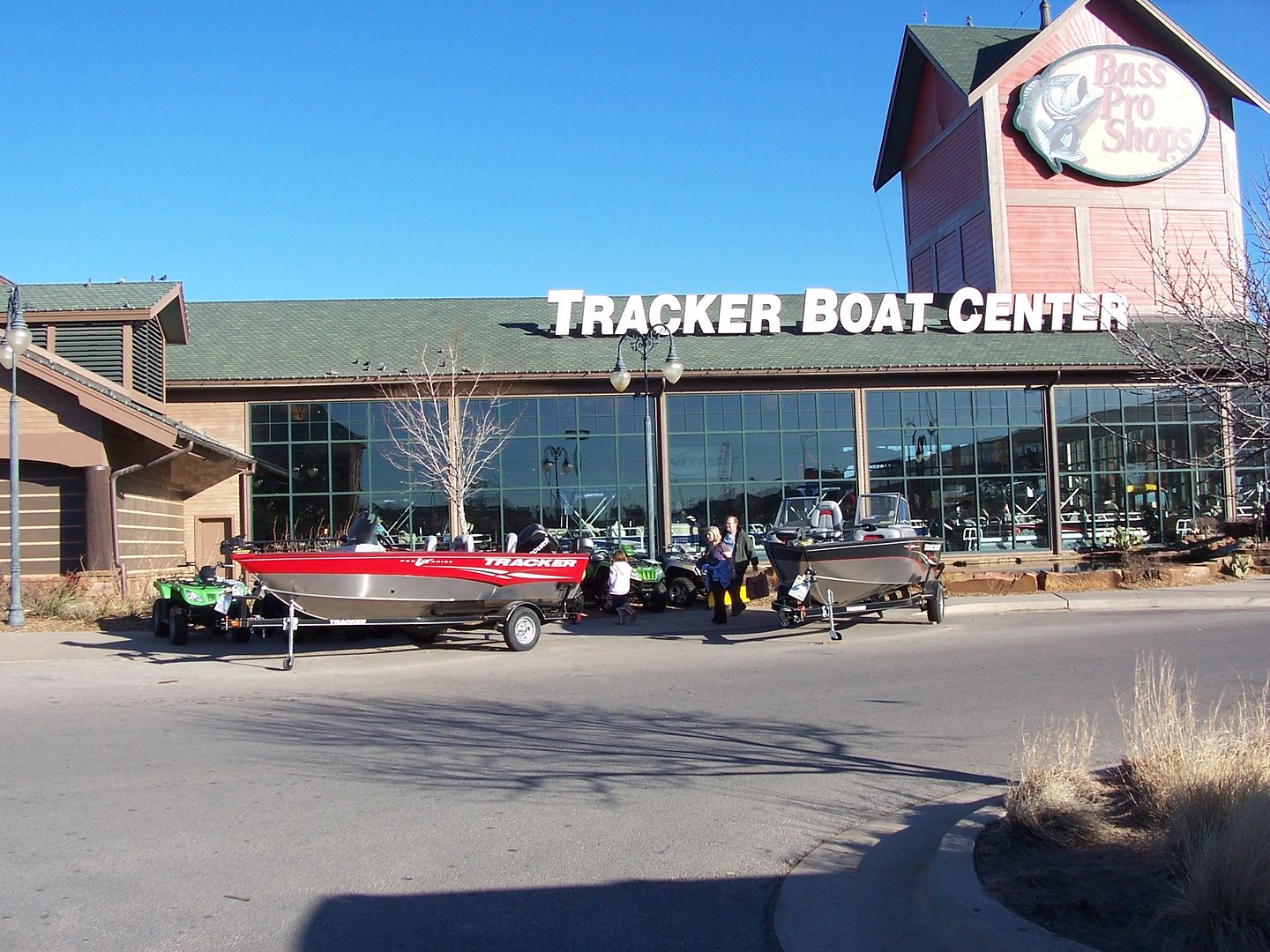 My plan was to shop without a cart, that would limit the amount of "stuff" I could get. Be careful if anyone offers to carry "stuff" for ya though. lol
I glanced at the boats and headed straight for the fishing goodies. There was no way possible to take pics of all the fishing supplies but I snapped a few...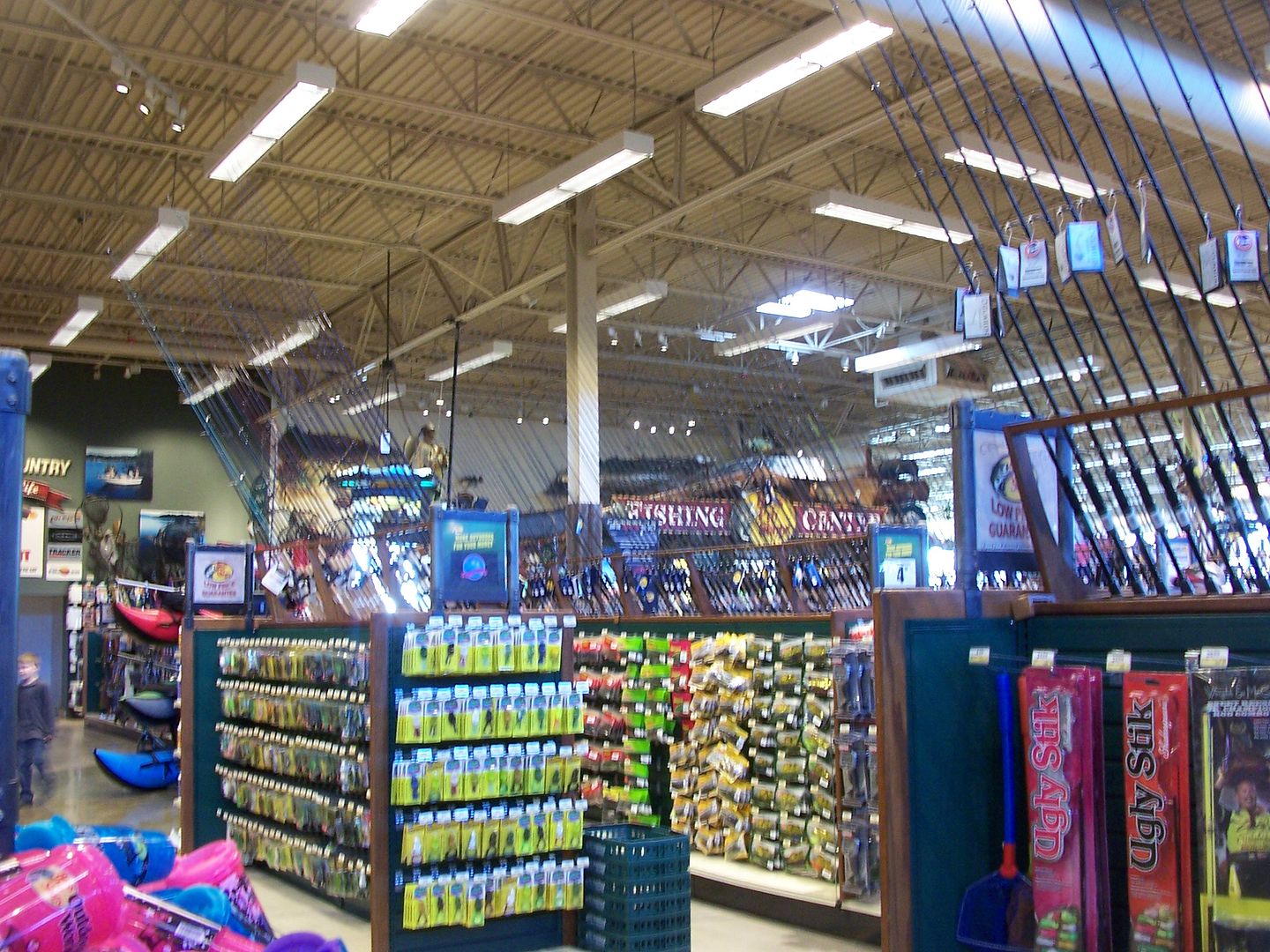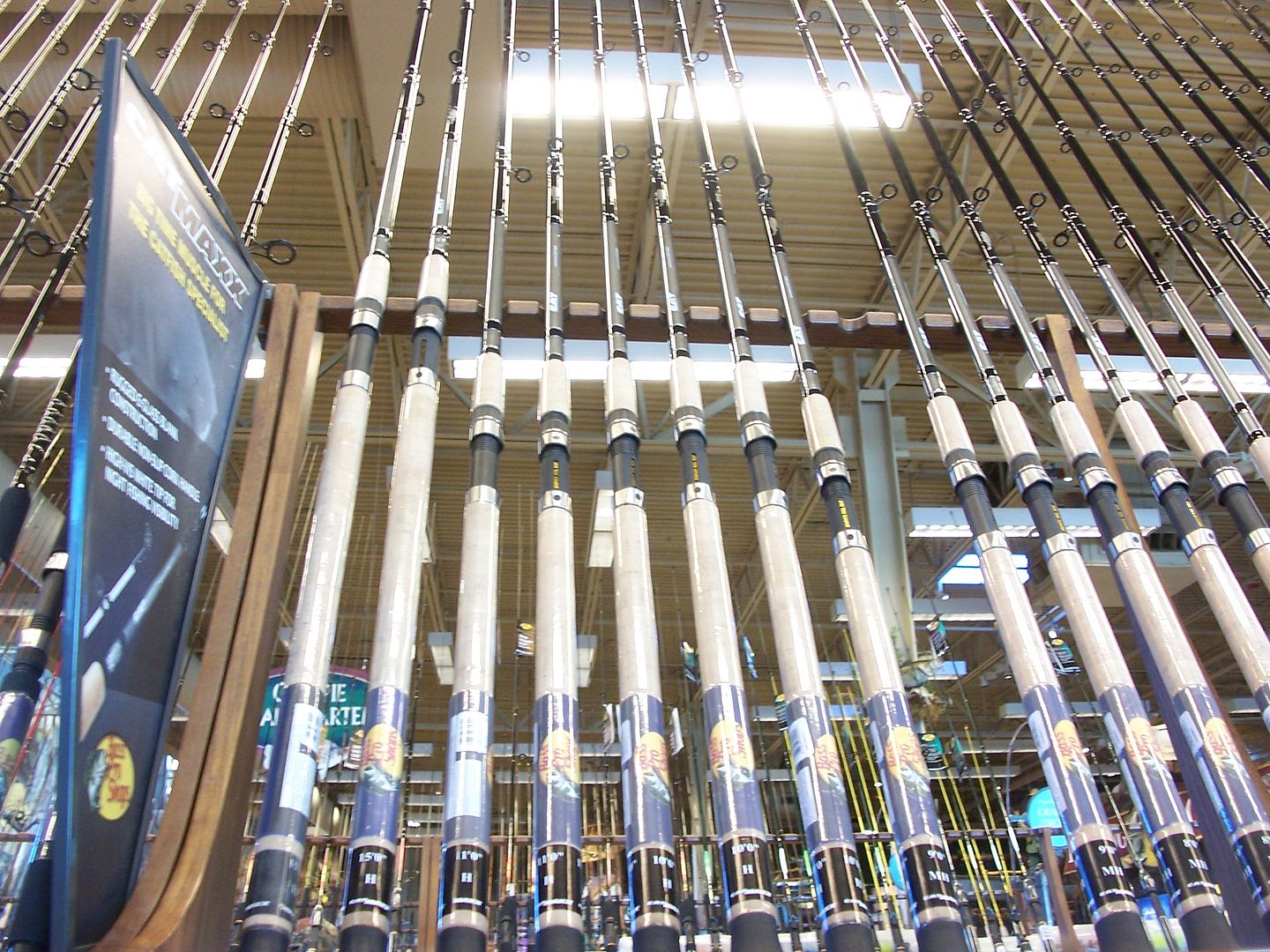 Interesting how lures work on me as well as they do on the fish... I couldn't resist them. :)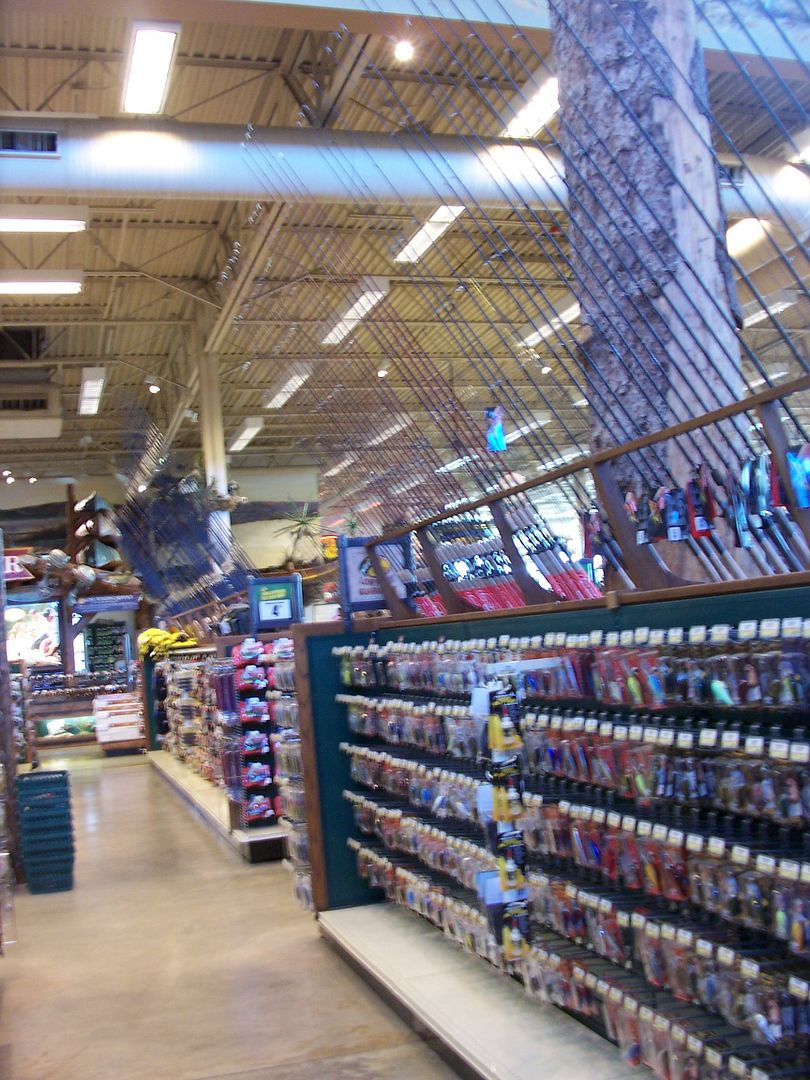 Some of the reels....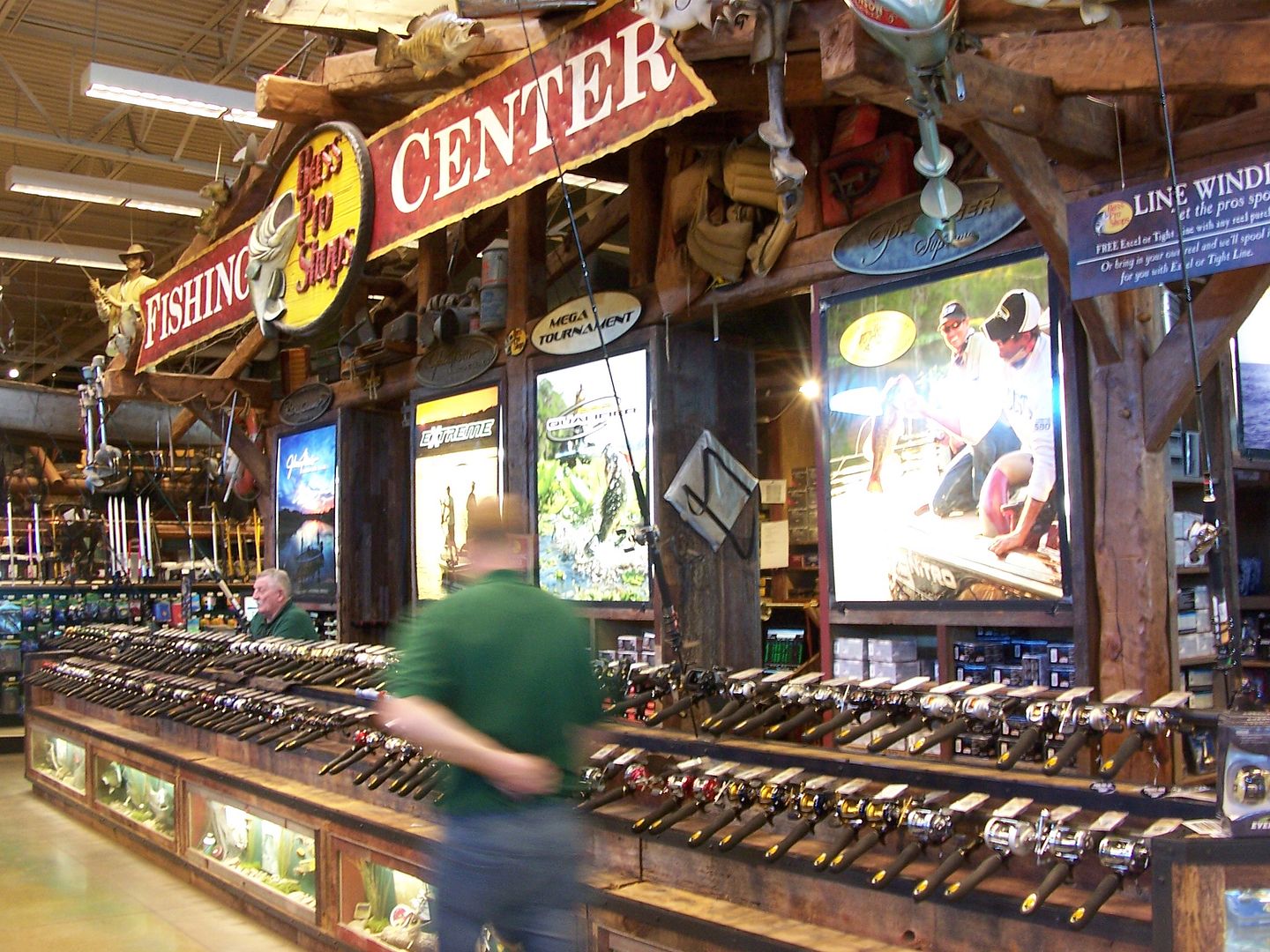 I can't resist the gun/hunting section too...
target practice....
The fly tying store...
The big bear....
and the fish tank...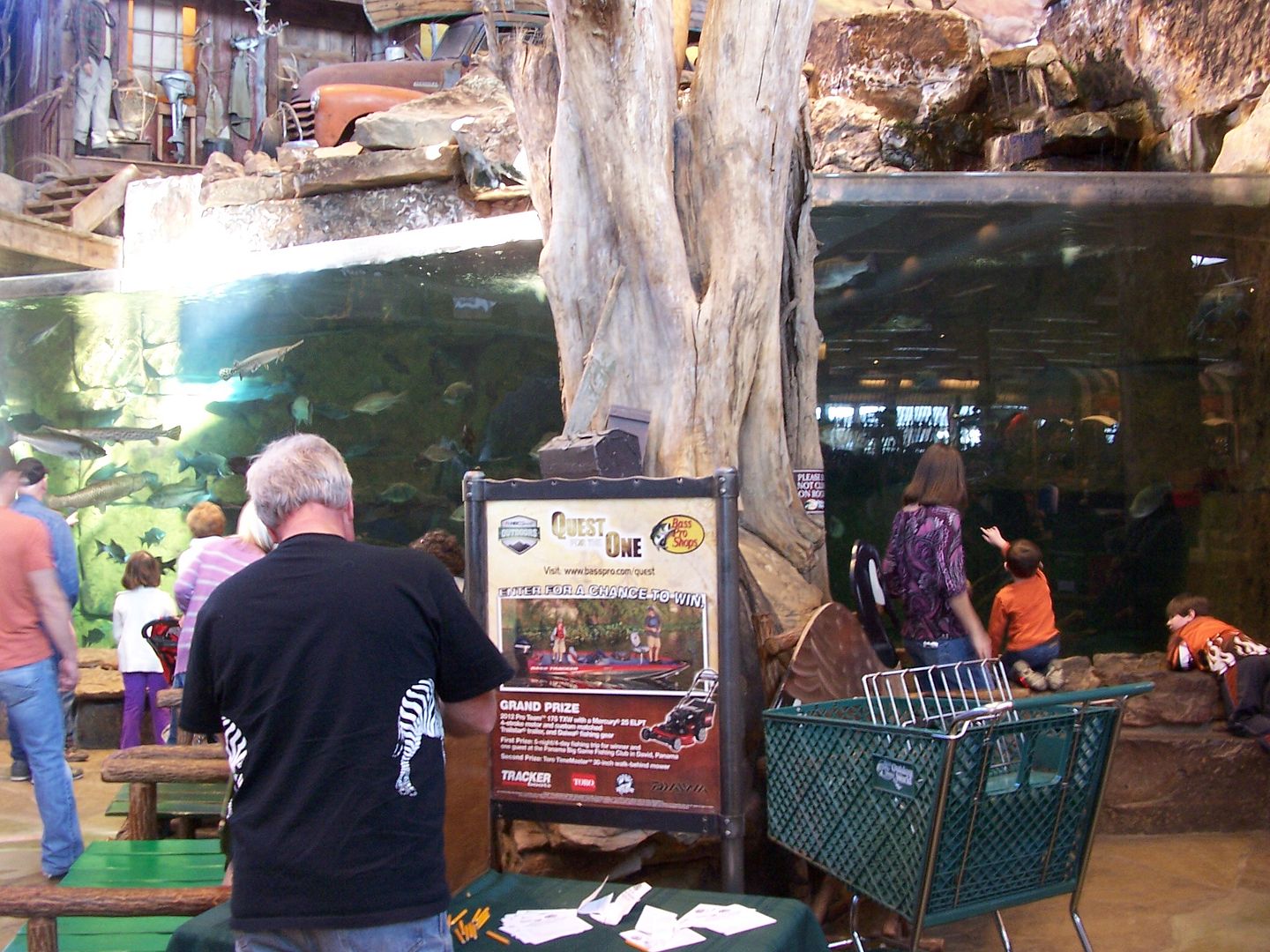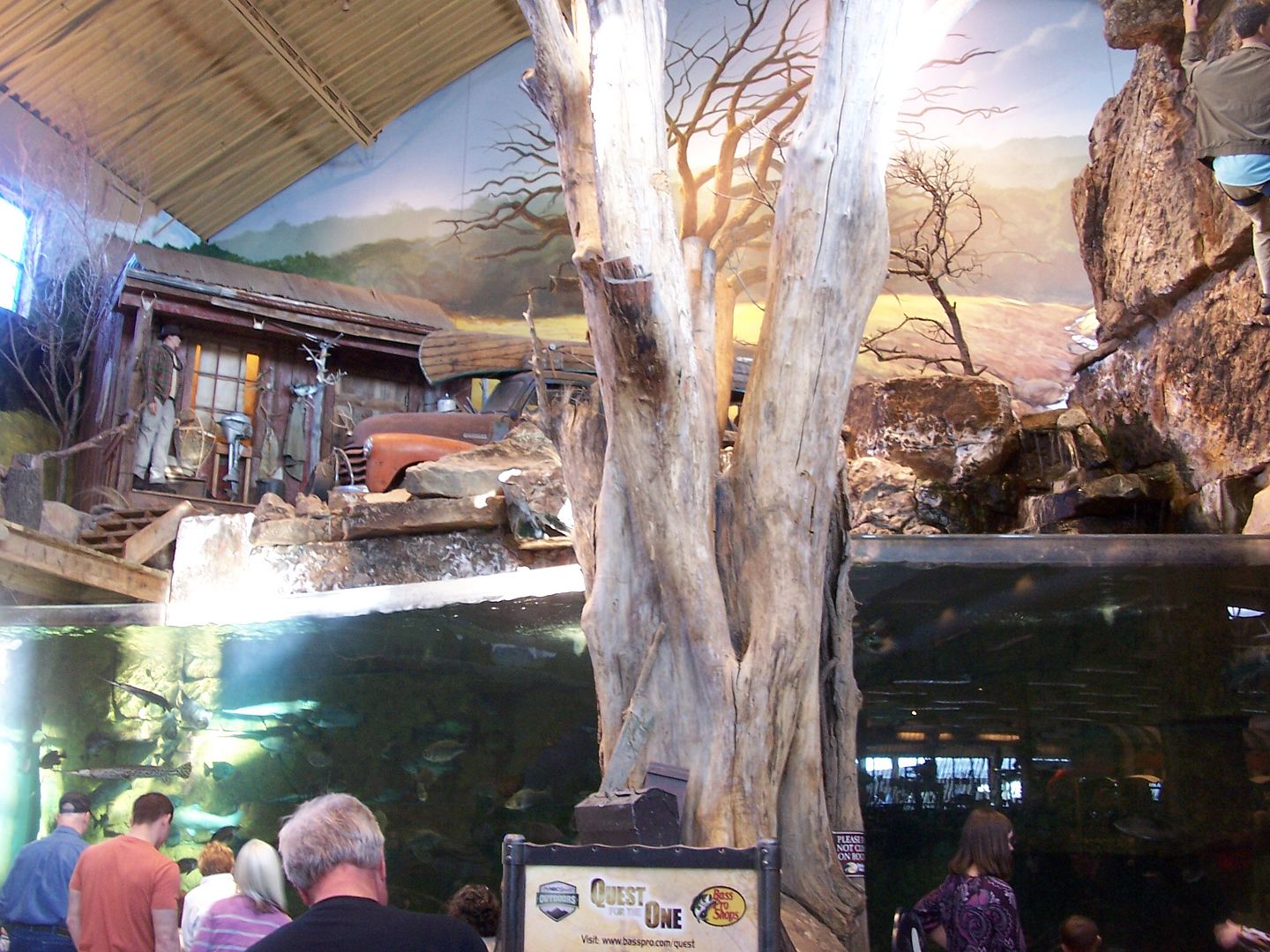 it's hard to get good pics of the fish....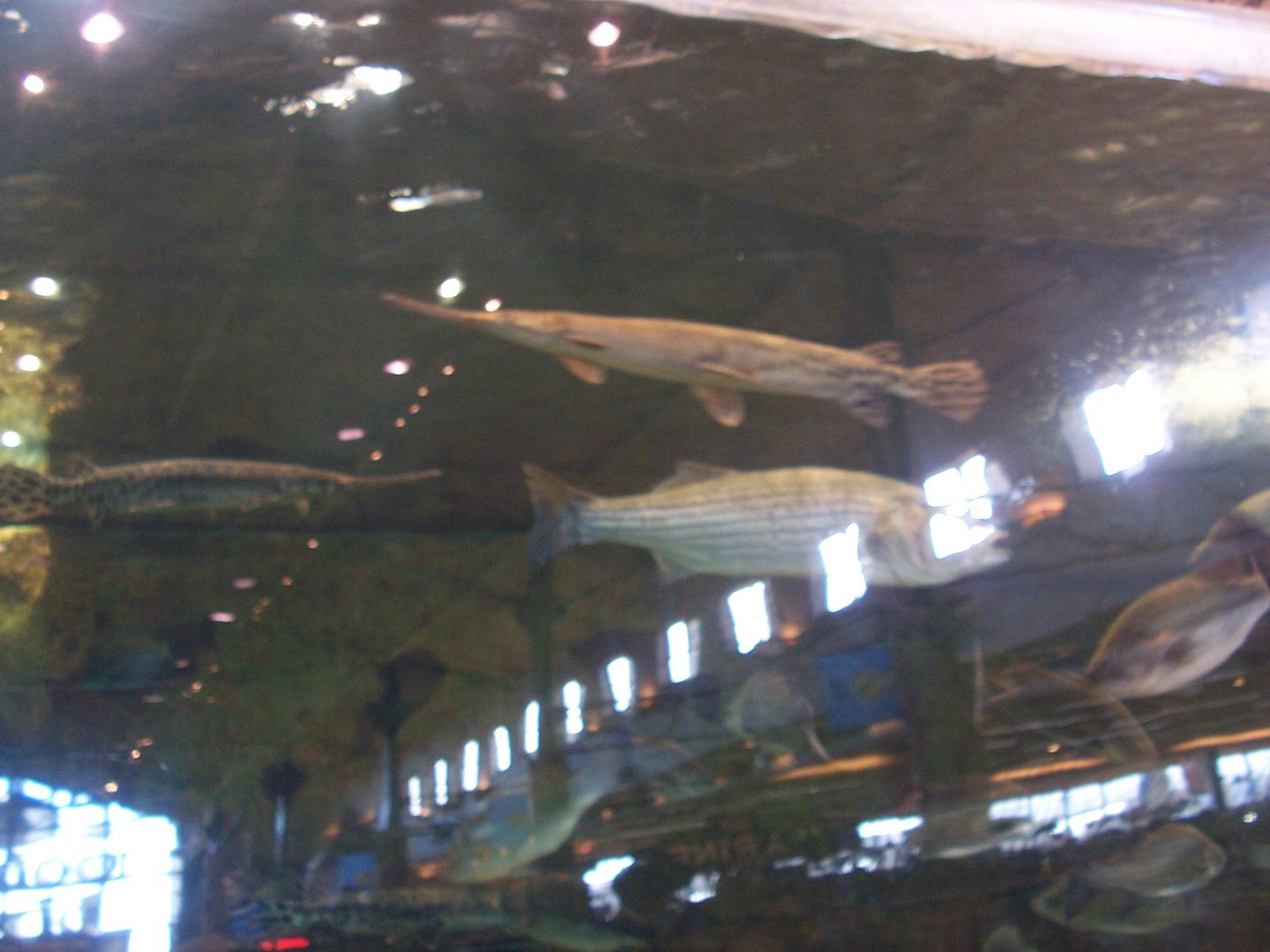 I didn't get pics of the archery section, the hunting gear, the clothing, the outdoor cooking and a lot of other things.. my hands were full. :)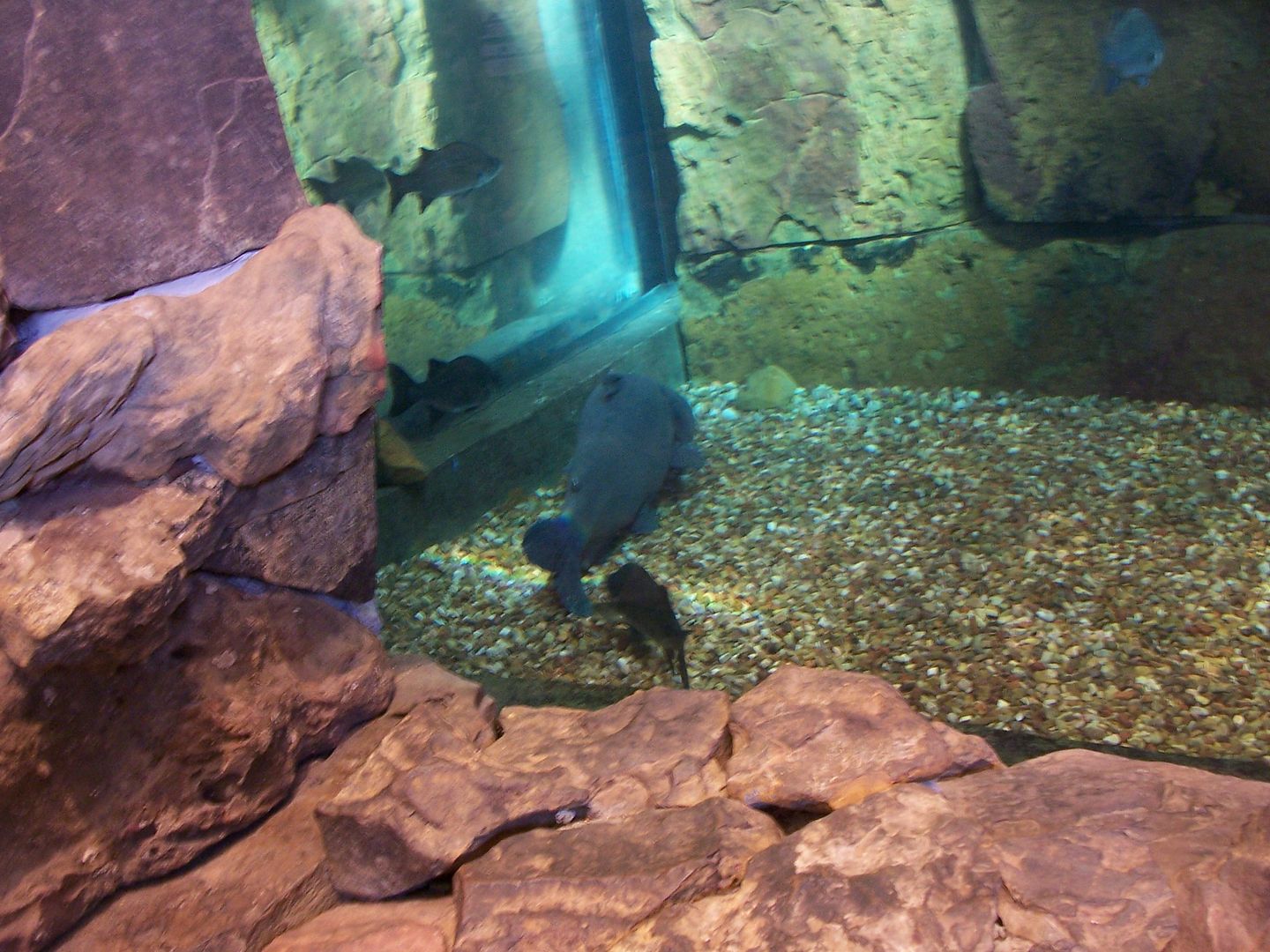 I made it out of the store with a few fishing goodies and was $71.00 lighter. (A lot better than usual!)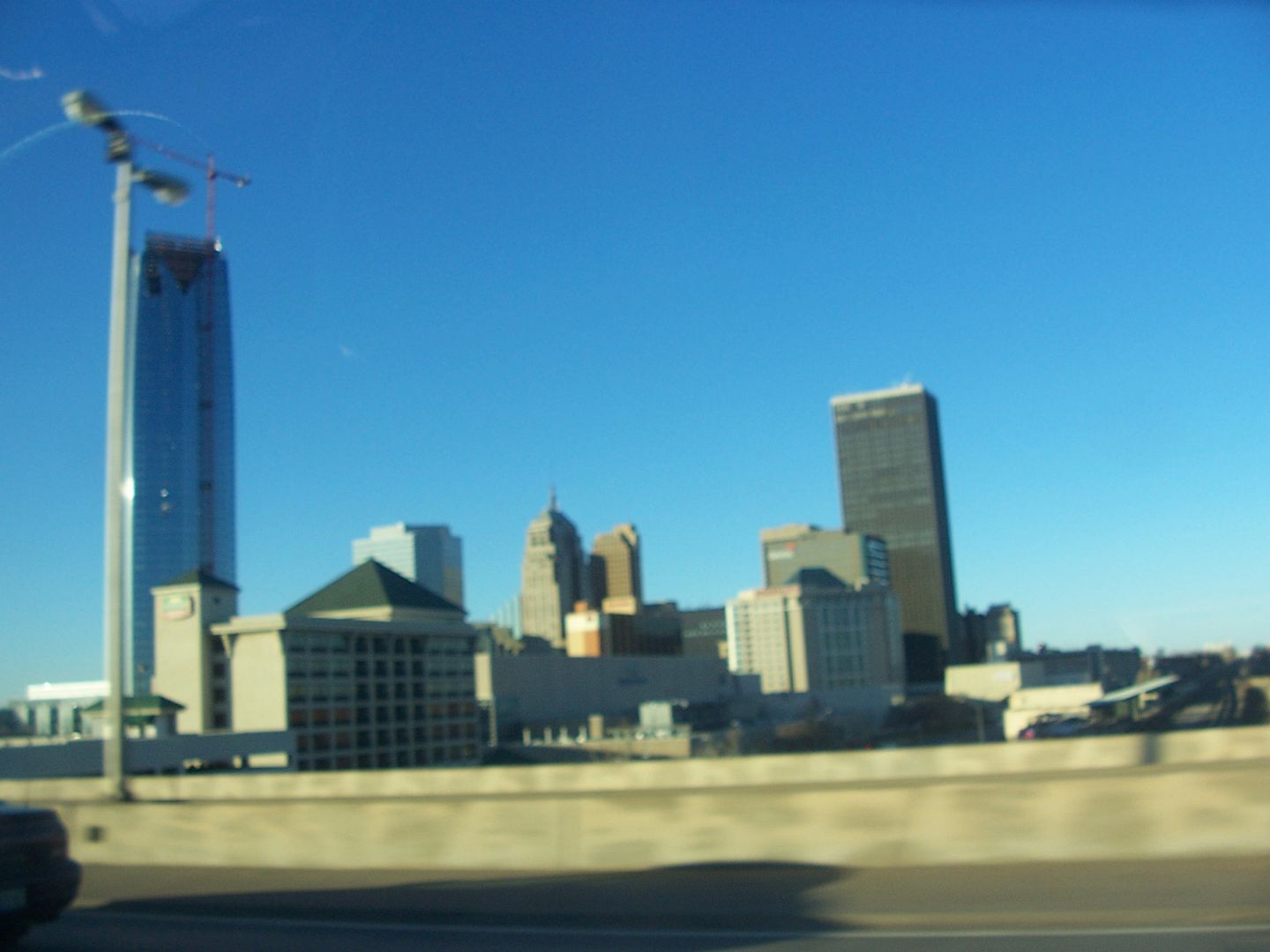 We went to The Billy Sim's BBQ Joint on South Meridian. It was pretty good. I use his Boot Kickin' sauce a lot so I picked up a couple of bottles.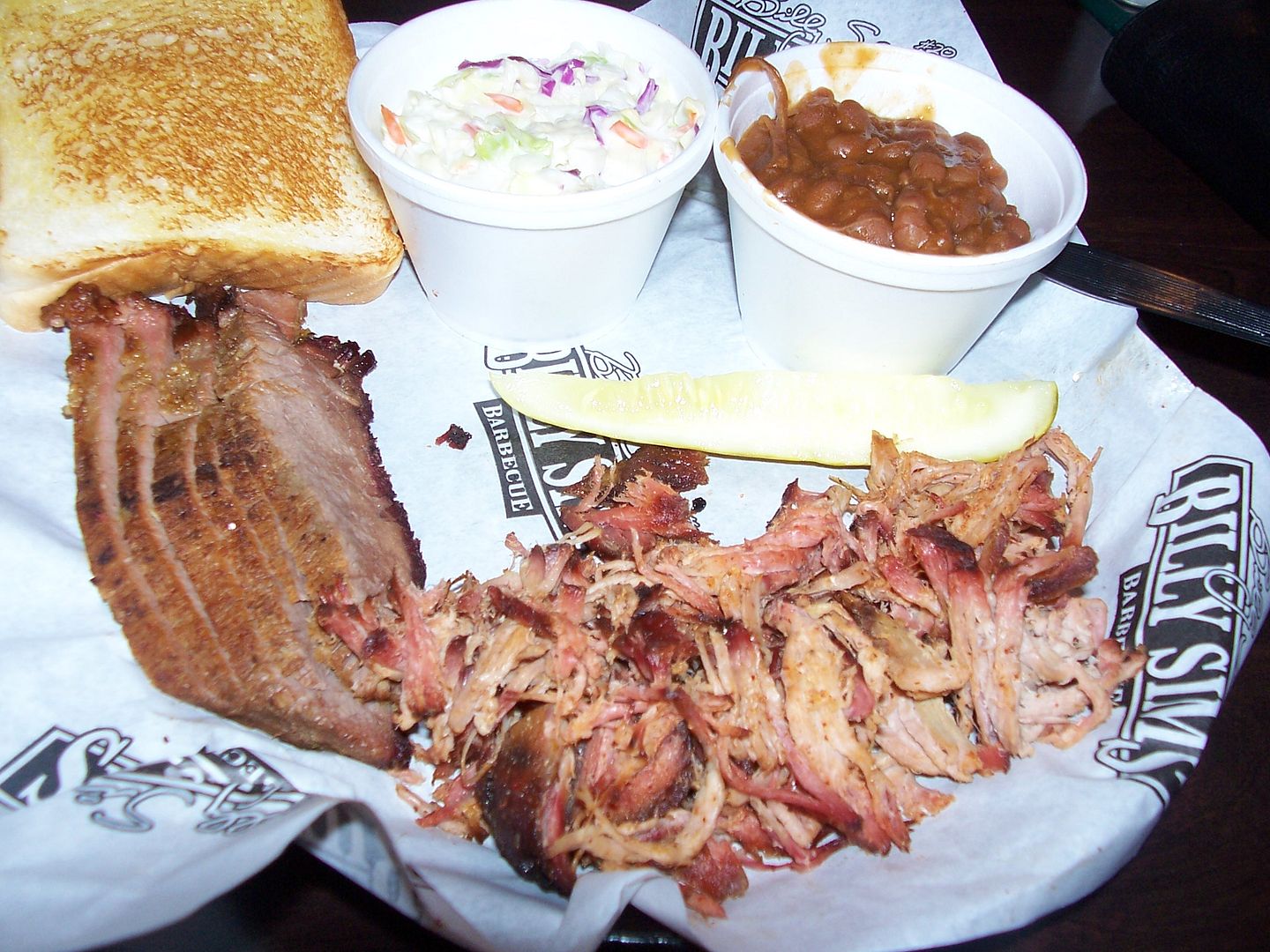 Back to my room....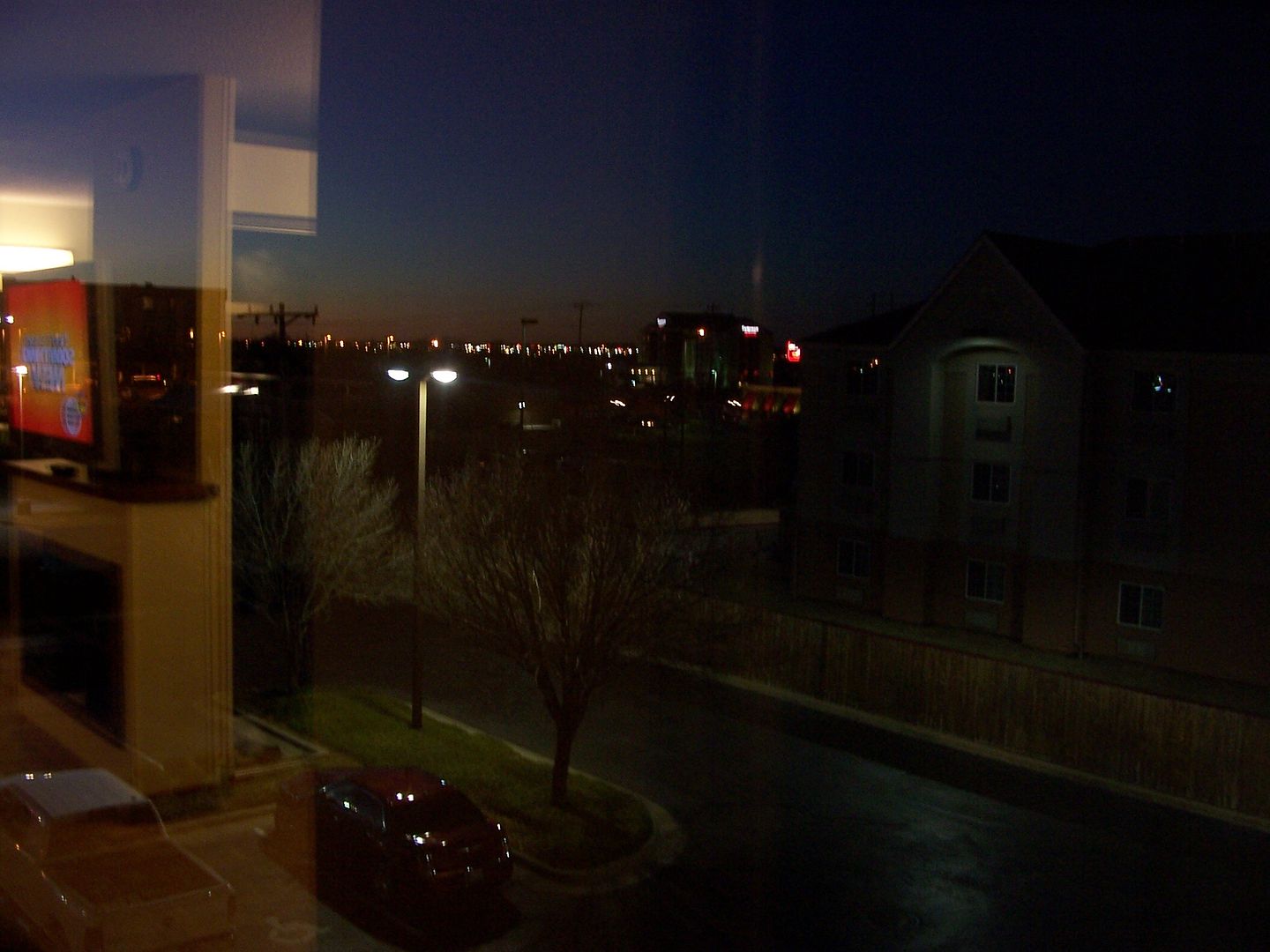 I enjoyed the weekend. It was nice to get away for a couple of days. :)