I recieved some sample dry rubs from the kind folks at the
Dizzy Pig Dry Rub Company
(Thank you!) recently and had the chance to try one this weekend.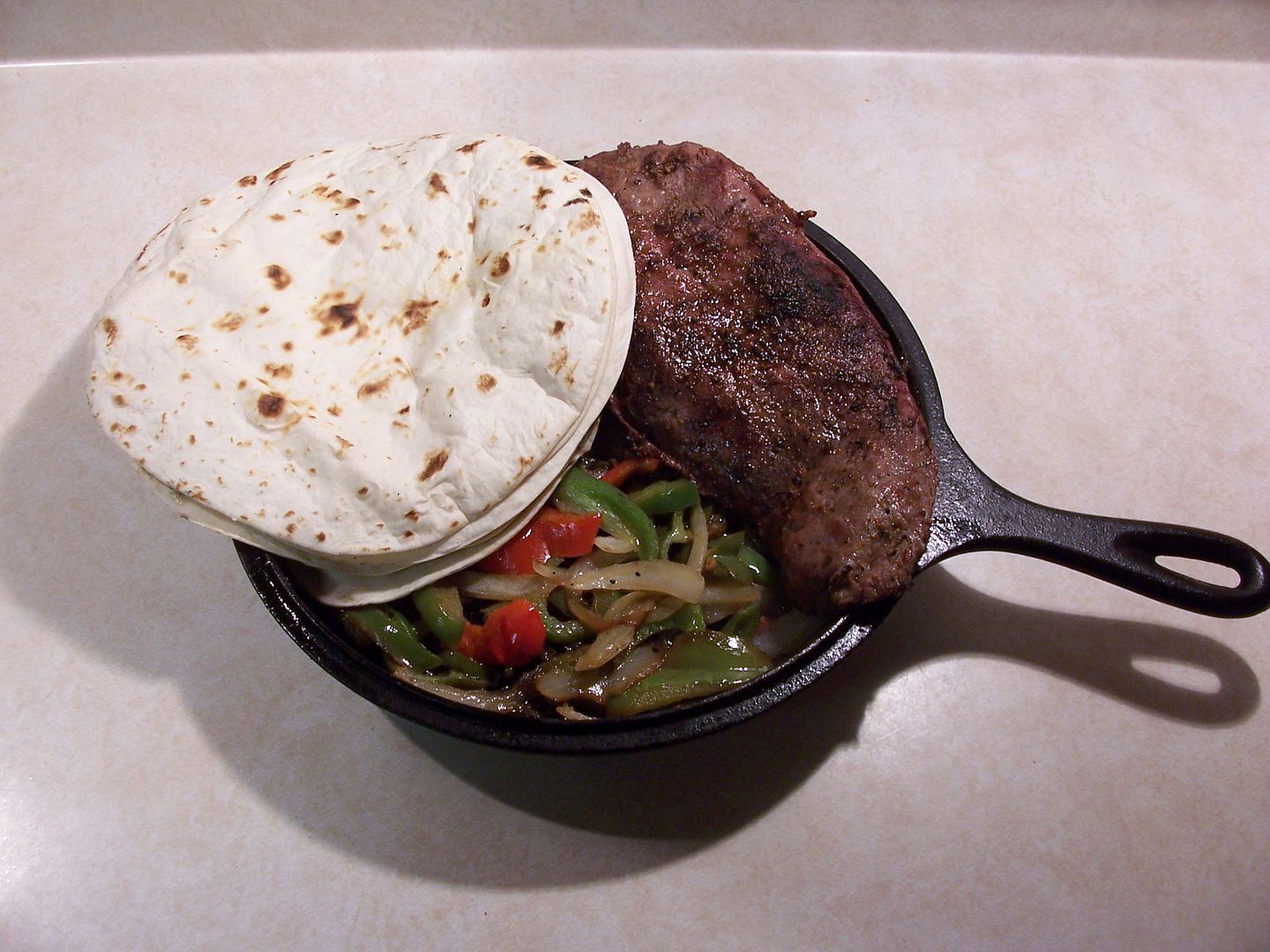 I drizzle olive oil on a flat iron steak and seasoned with Dizzy's "Raising the Steaks" dry rub for my first Dizzy Pig taste test. :)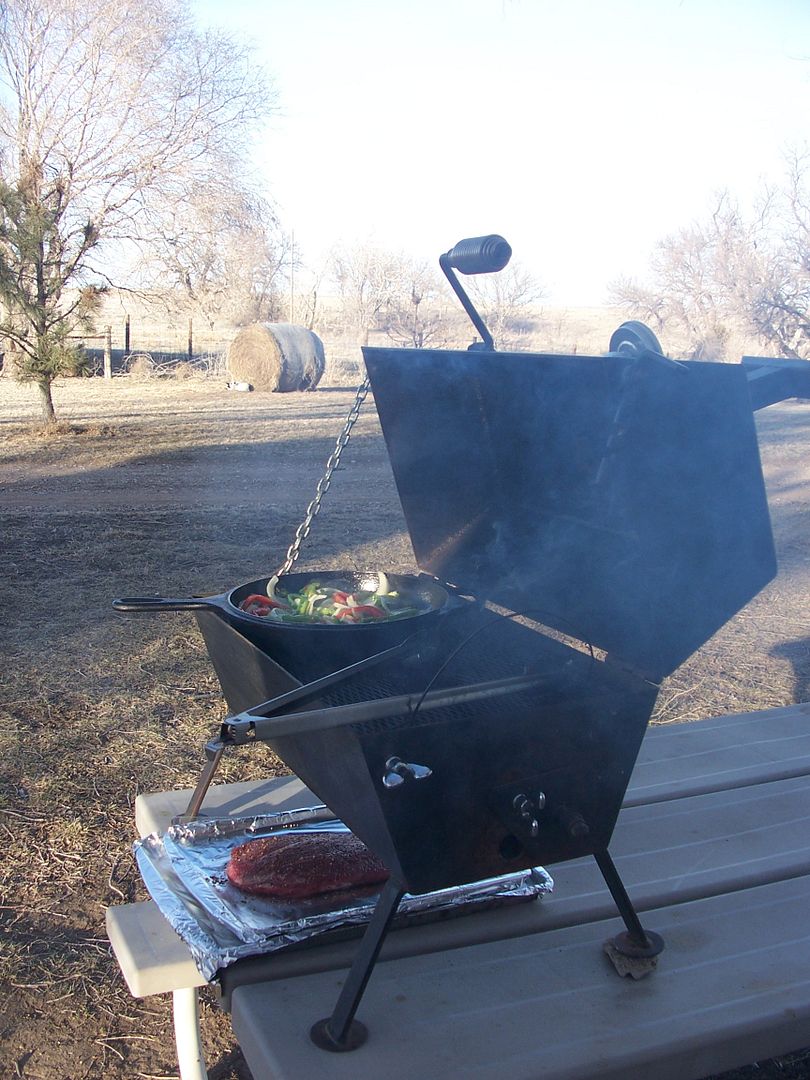 Started my skillet of onions and peppers first... then added the seasoned steak.
It was a nice afternoon..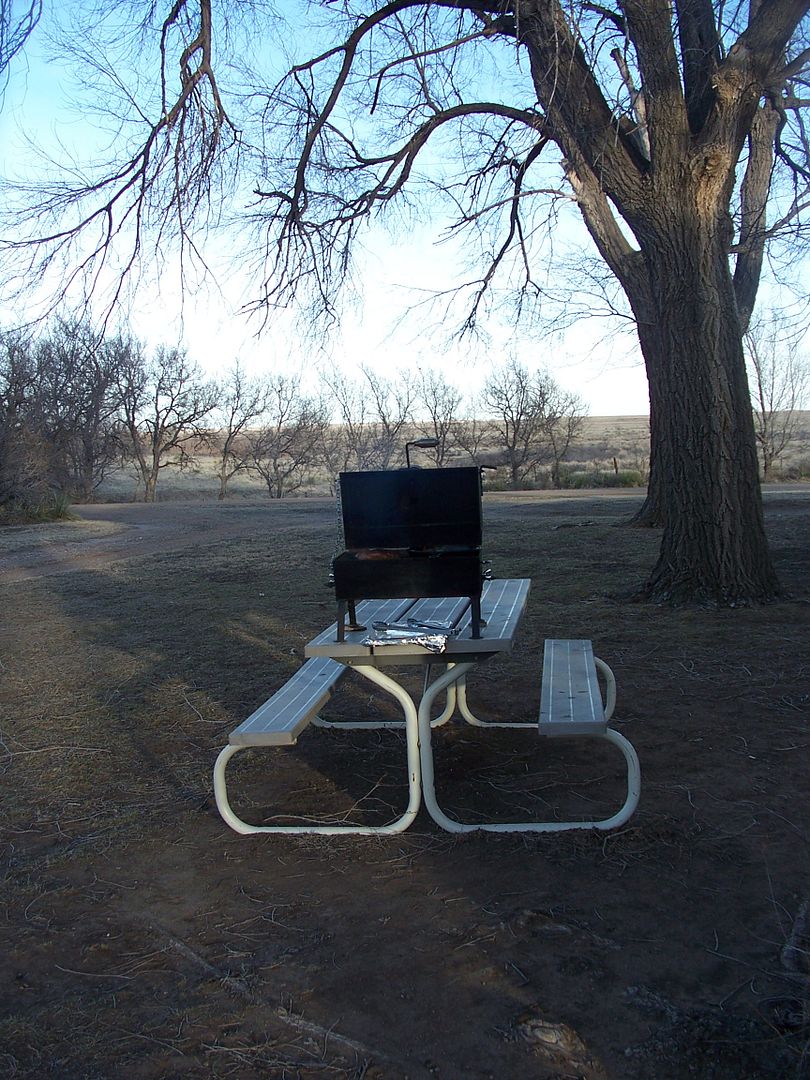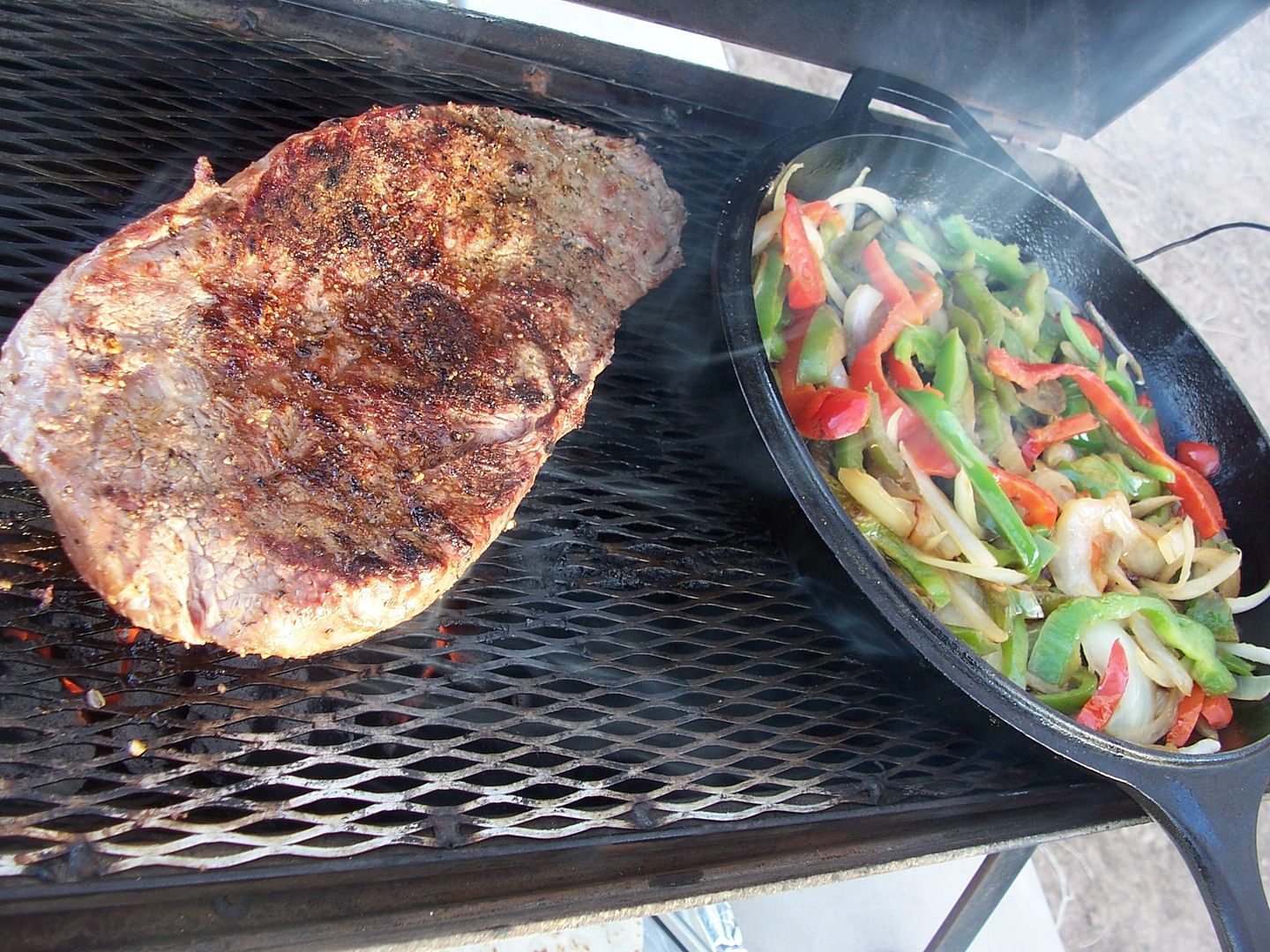 Heated a few tortillas...
I decided to skip the pico and salsa so I could get a good taste of the dry rub...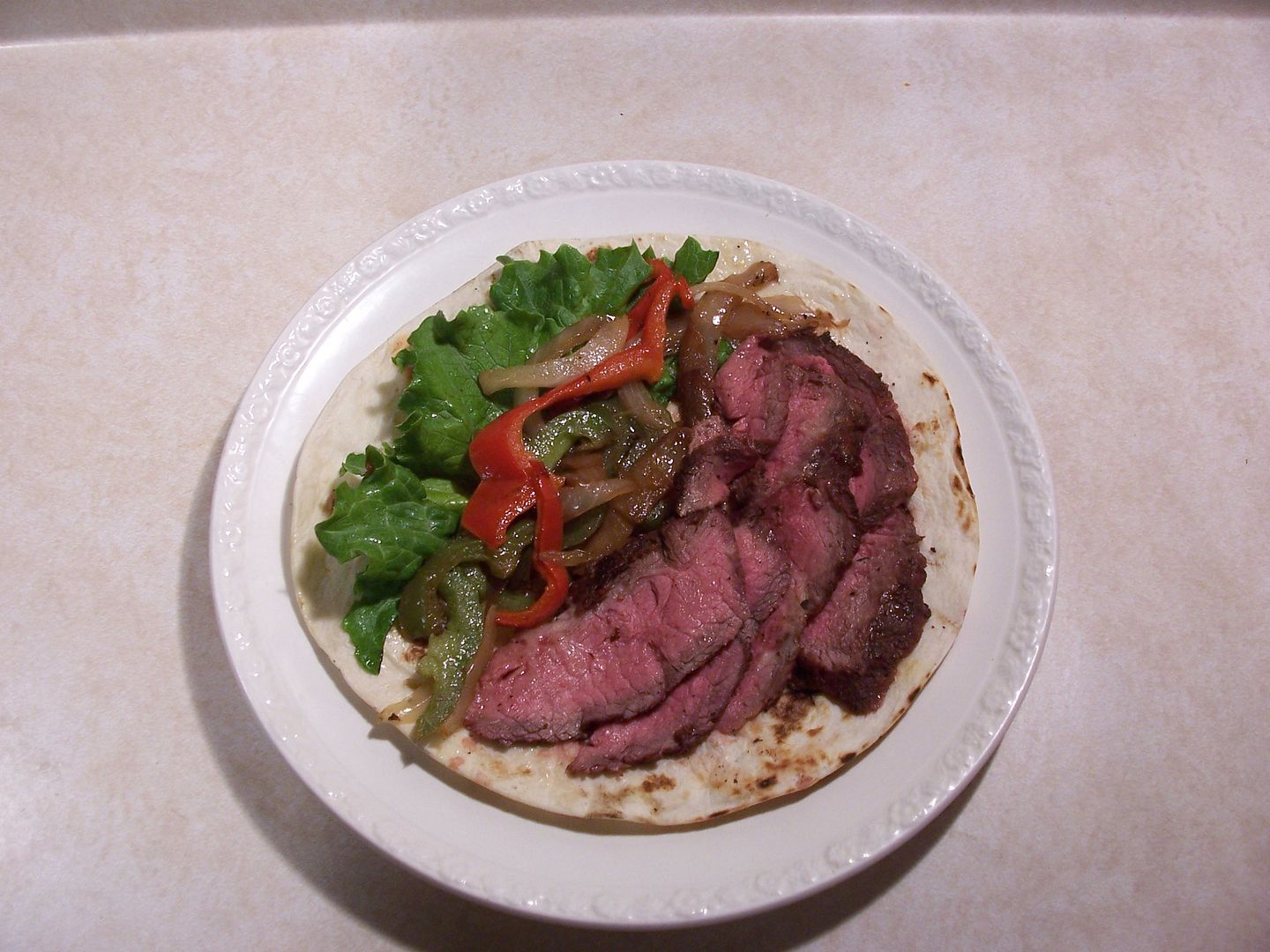 It was great! The meat needed no other seasoning.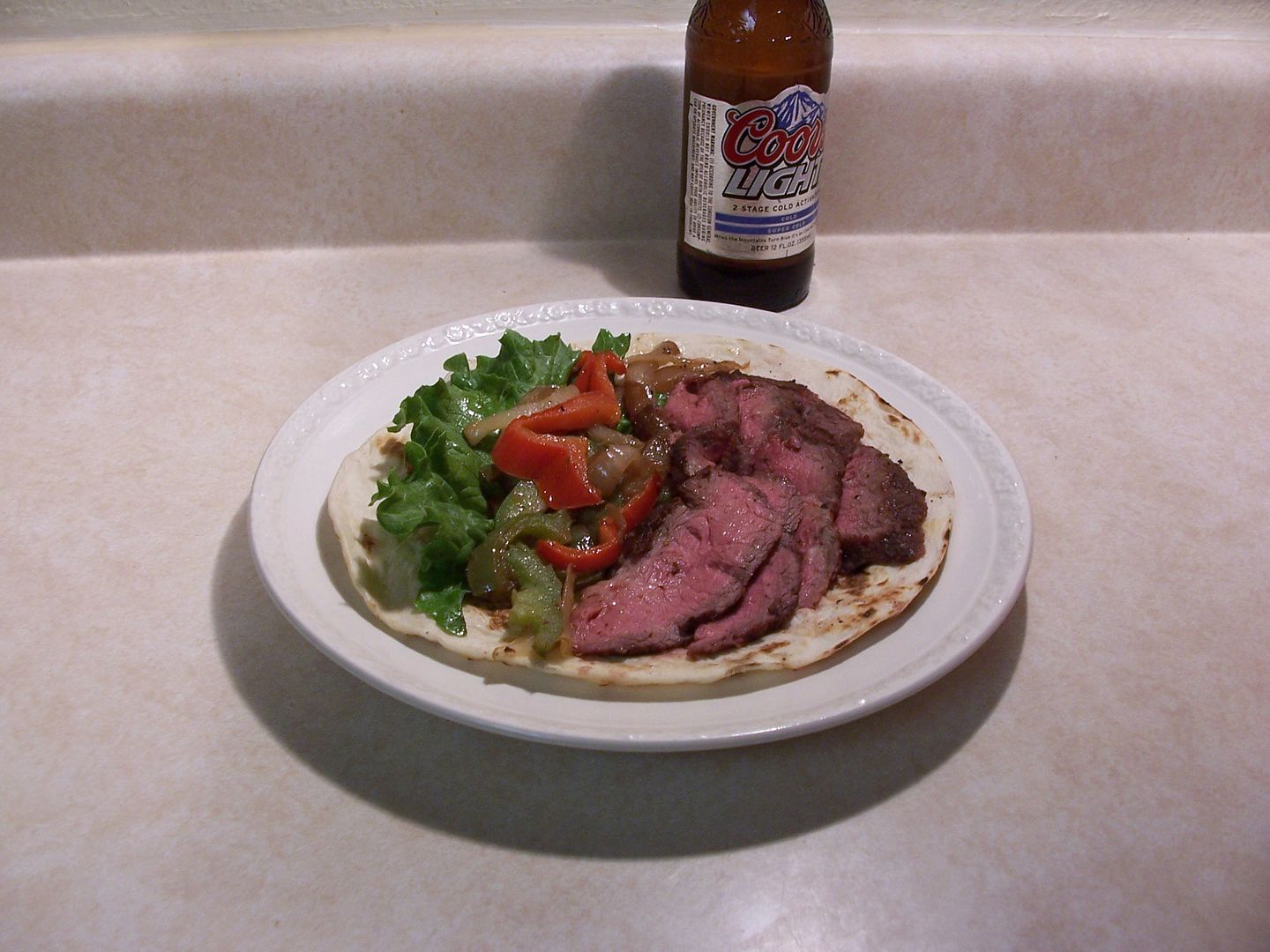 I'm looking forward to trying the other Dizzy Pig samples.
If the weather cooperates I'll try some this week.
....then again.... I got my fishing license today.. hmmmm...if the weather is nice that will be a tough decision. I guess a fishergirl needs to eat too. :)