It was a beautiful morning... :)
The blanket of snow covered all but the dried sage, yucca and plum thickets.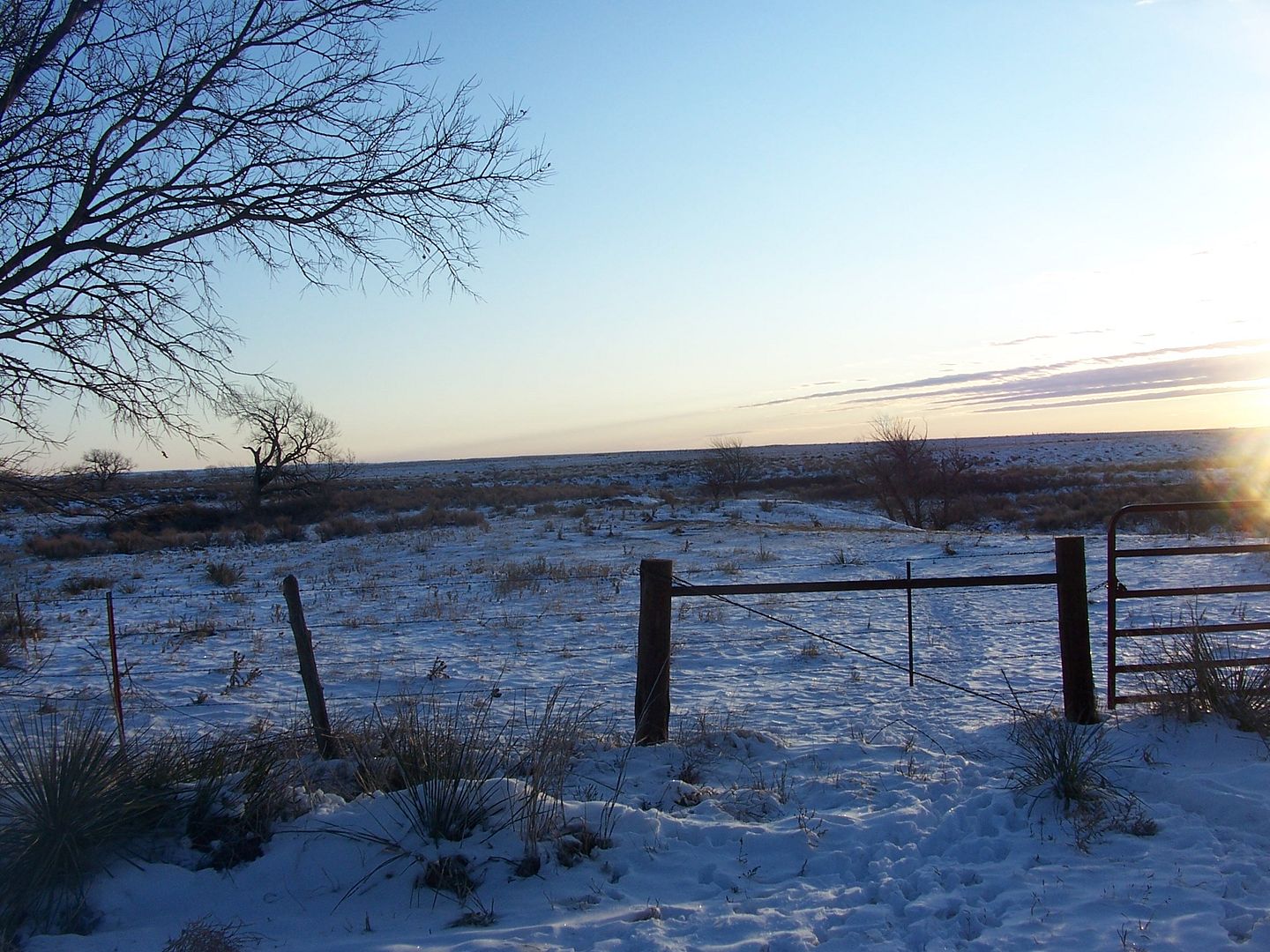 I had my heart set on smoked crab legs but needed to come up with a side dish.
The twice baked potatoes were easy to put together. I baked the potatoes early and let them cool, then scooped out the centers leaving just a shell. I sauteed minced scallions and garlic in bacon drippings, added the cooked potato, butter, milk, seasoning and shredded cheese. Whipped until fluffy...then filled the potato shells and topped them with shredded cheese and crisp bacon.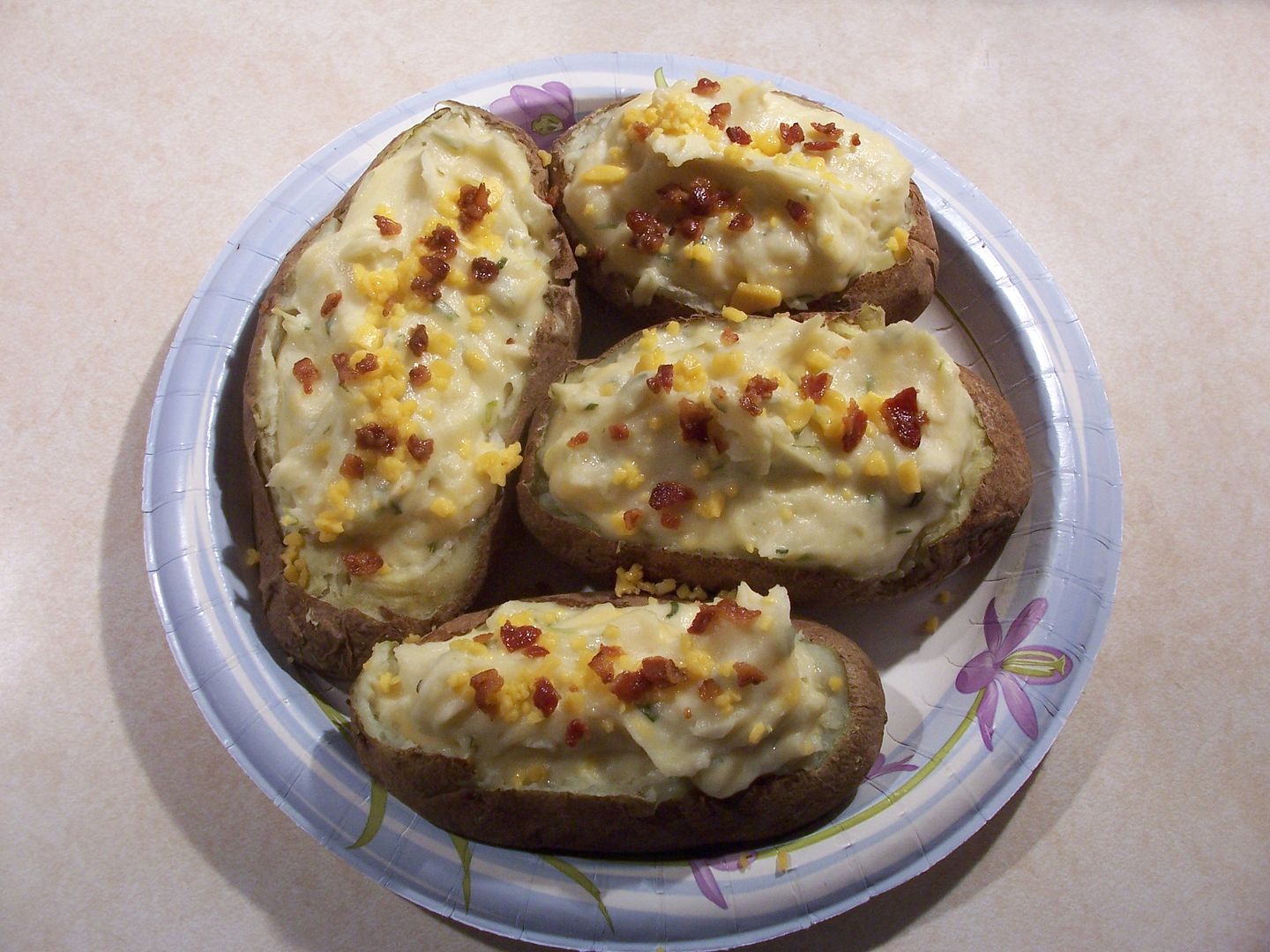 The only king crab legs available in my area are frozen... so I thawed them out.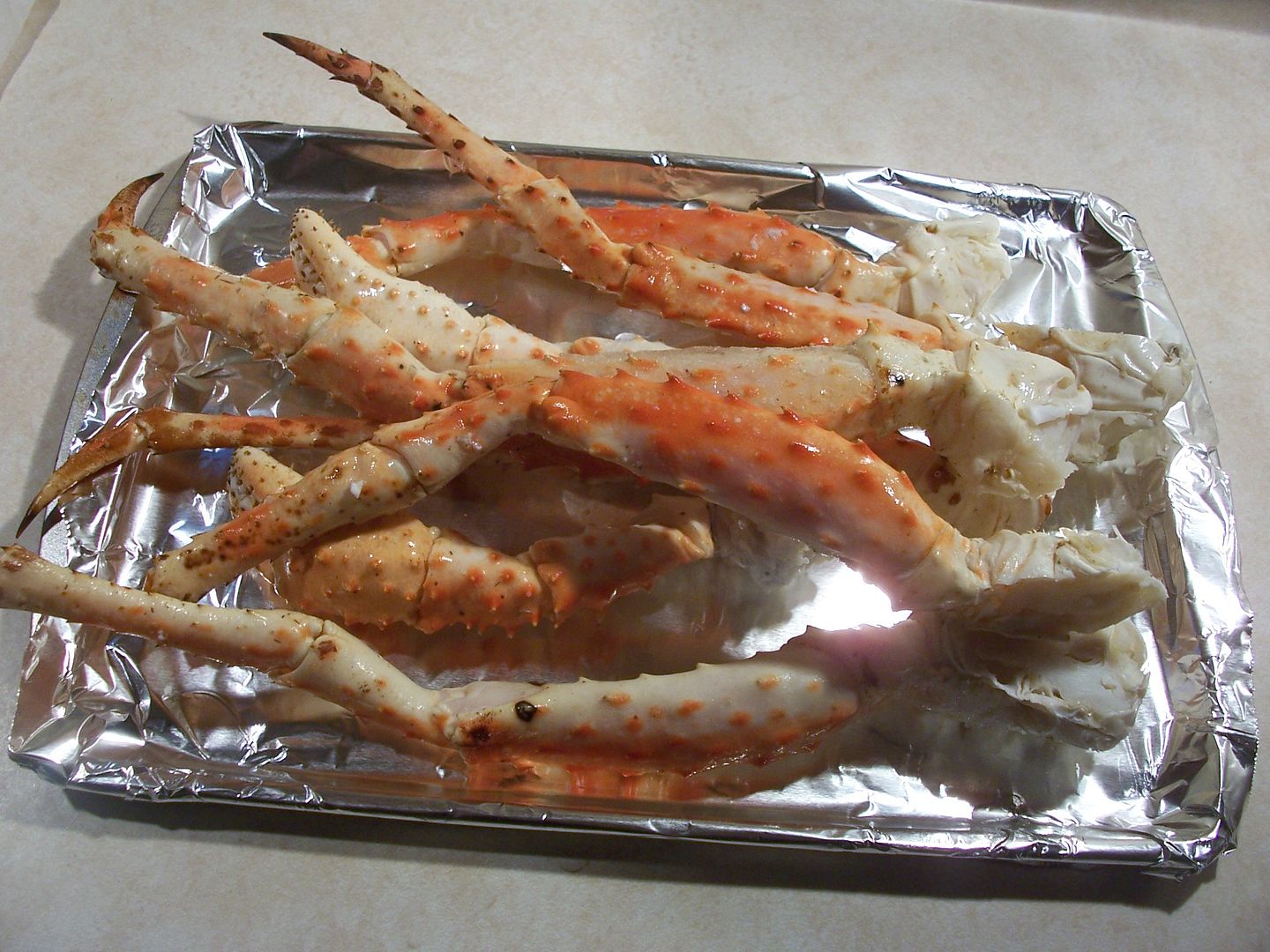 I wasn't sure how many would be here for supper.... so I put three steaks on the Hasty Bake to smoke too.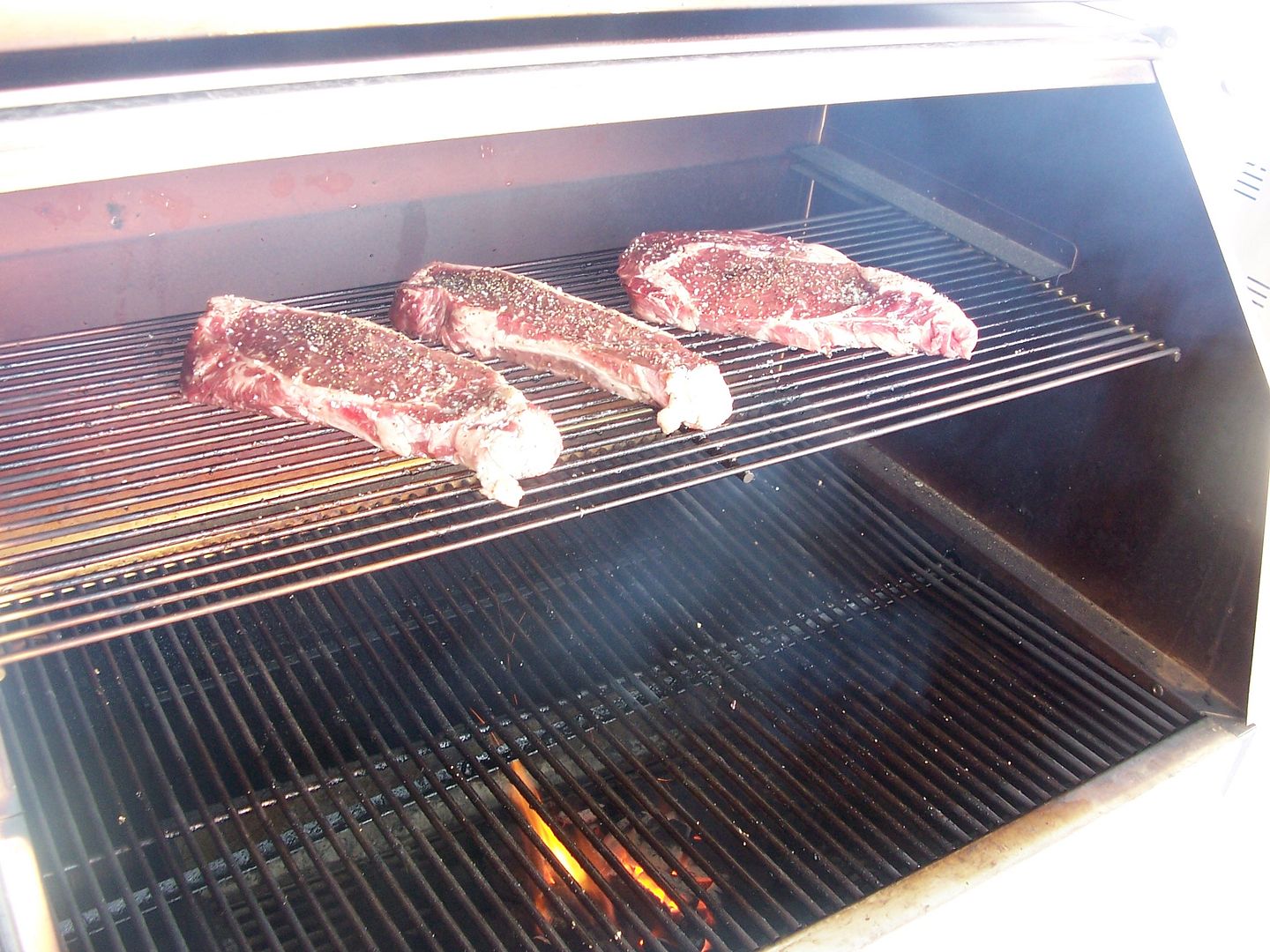 added the stuffed potatoes, a pot of spicy shrimp and the crab legs last....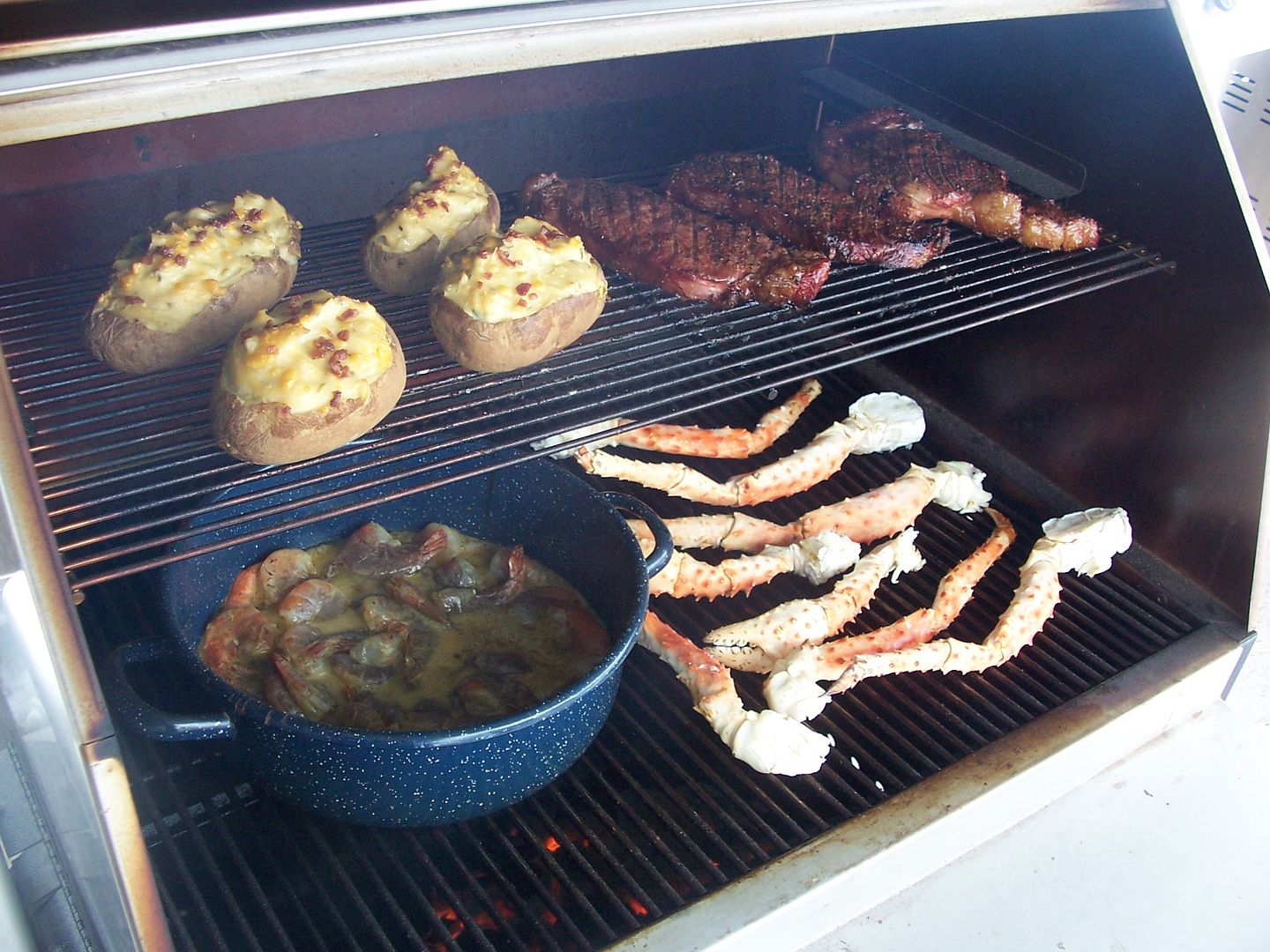 The crab legs just need heated through. They take on a great smoky flavor. :)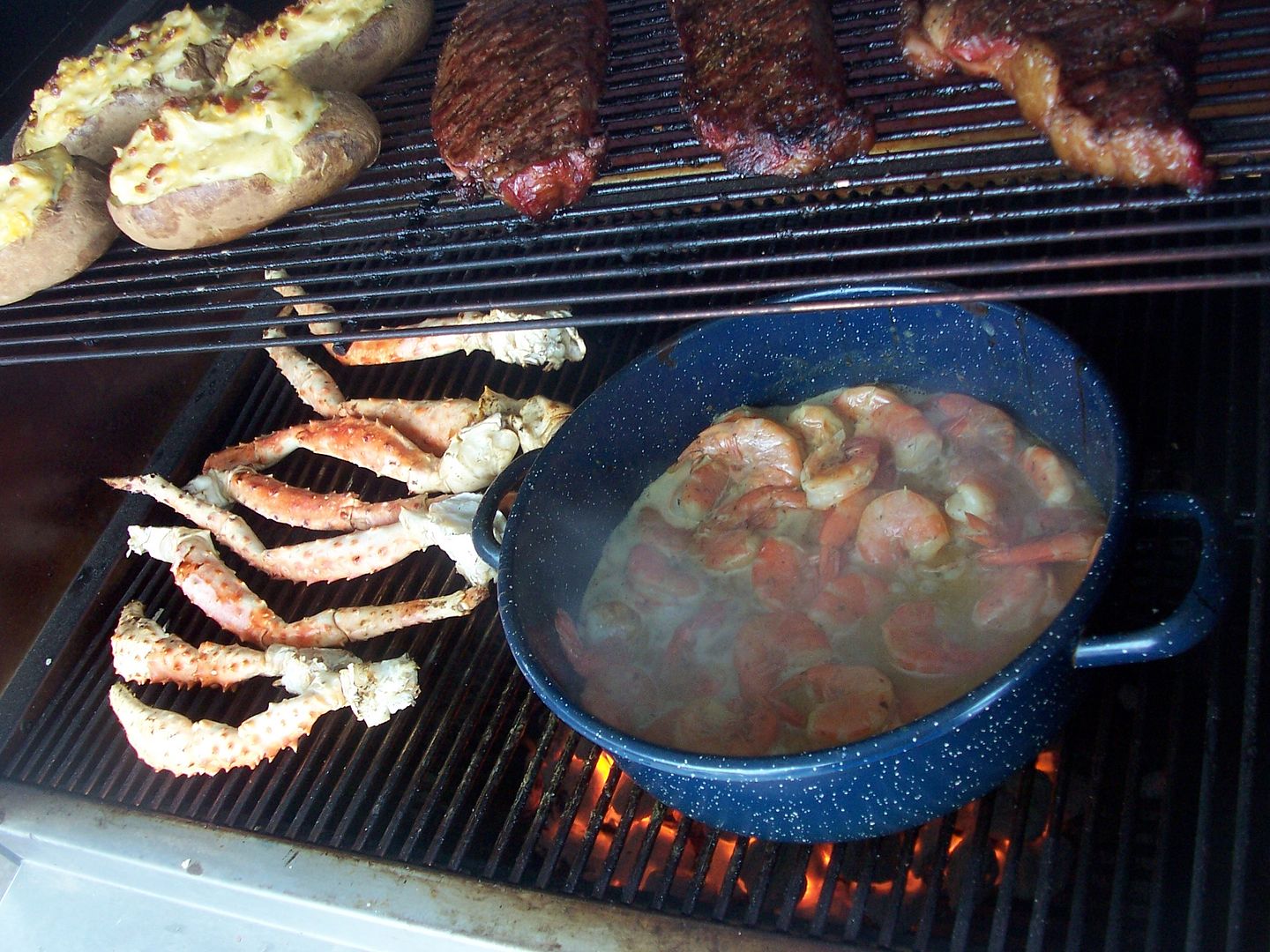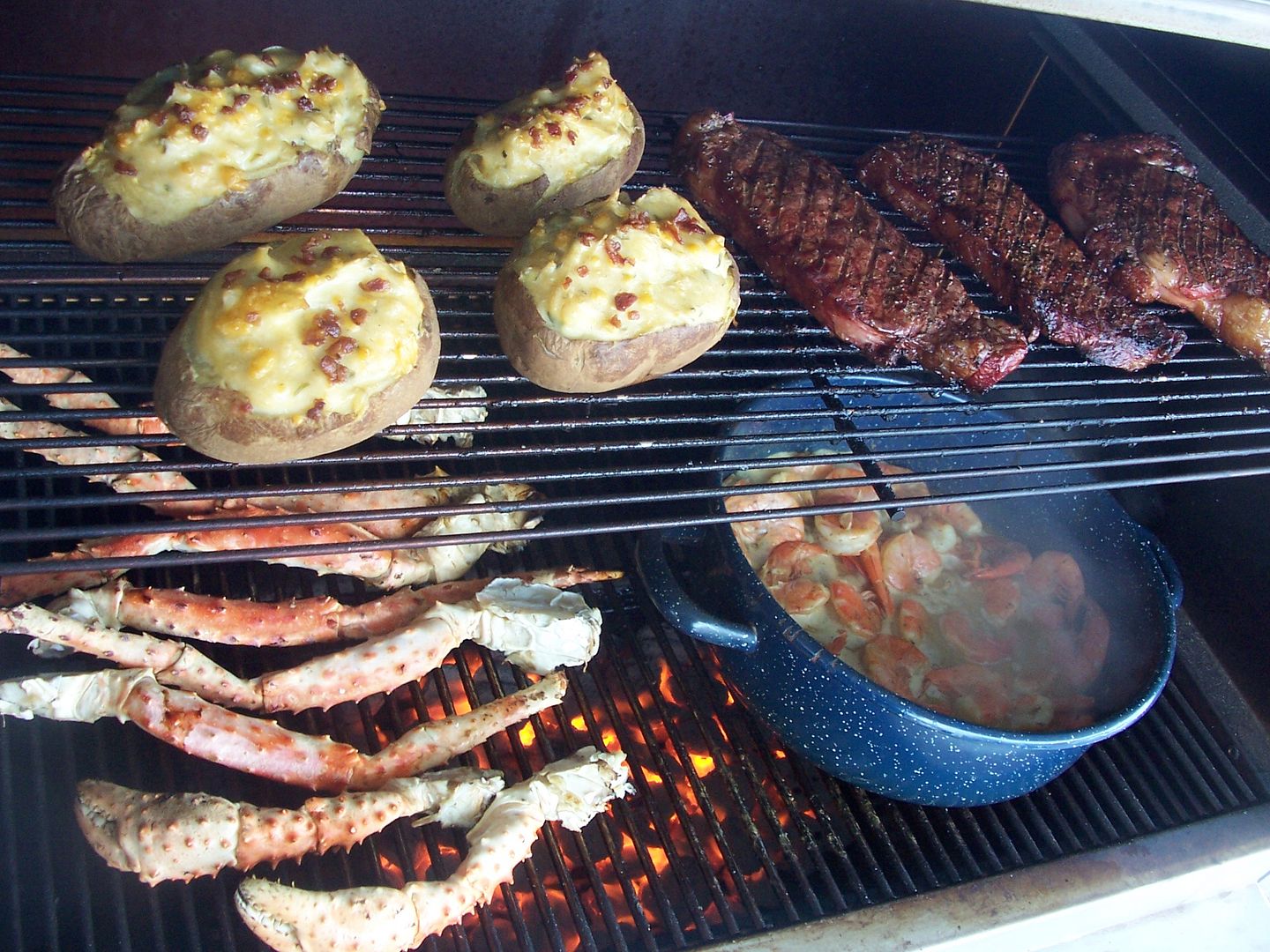 While supper was smoking I noticed a trail of deer slowly making their way across the pasture...
They're not easy to see... just above the top line of brown sagebrush.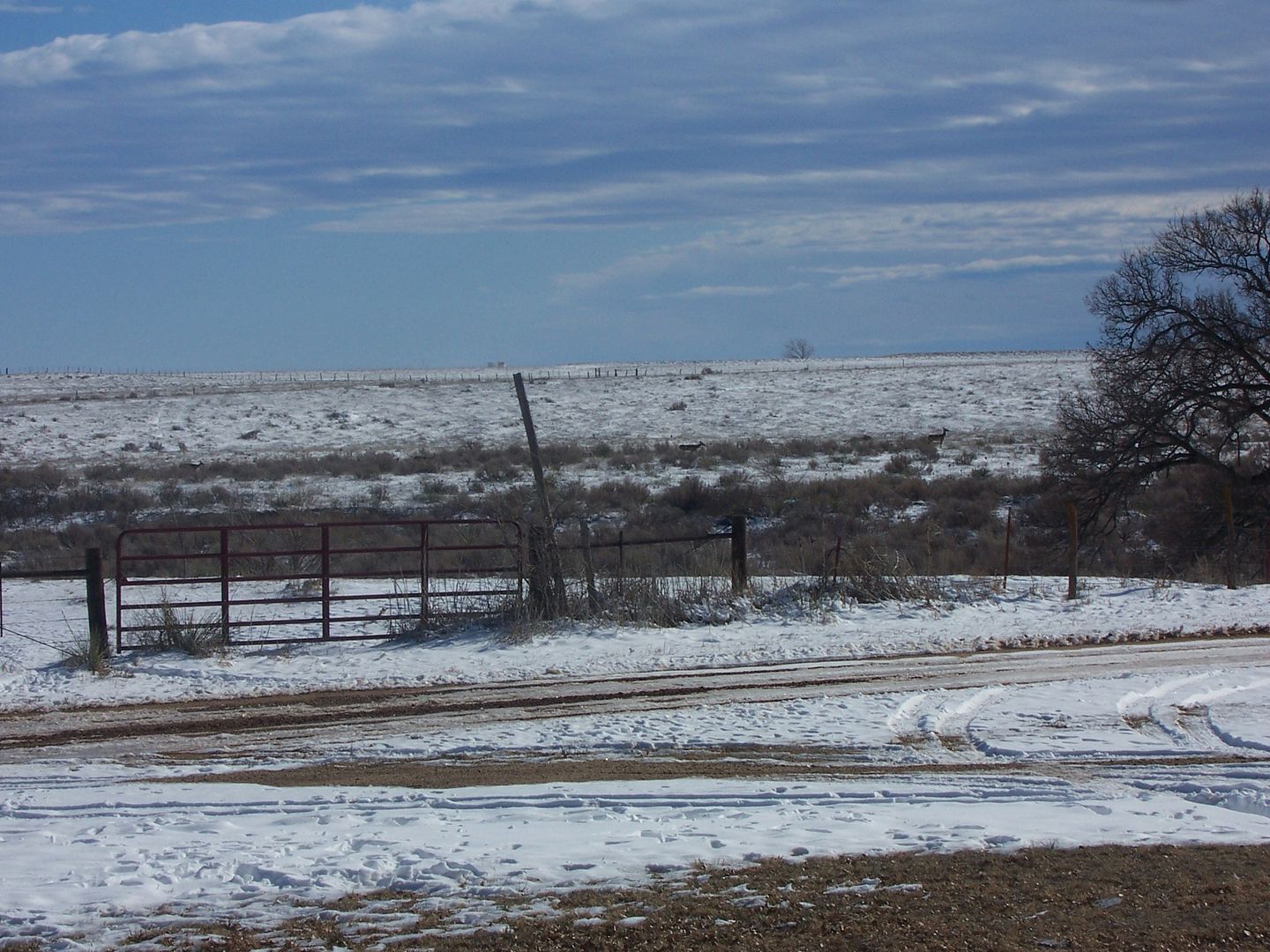 There were 5 whitetail does, heading south......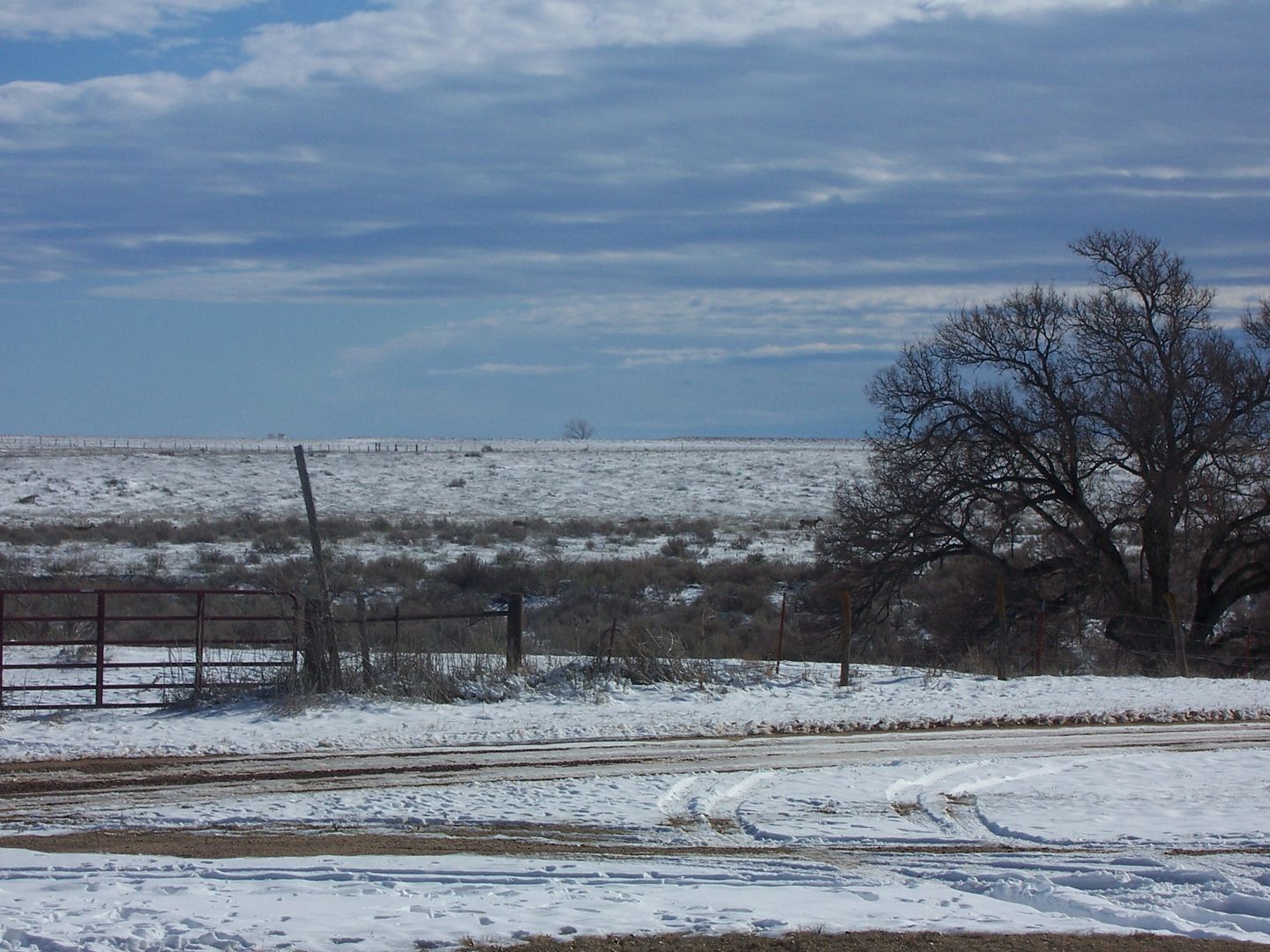 When the steaks had taken on a bit of smoke, I gave them a quick high heat sear.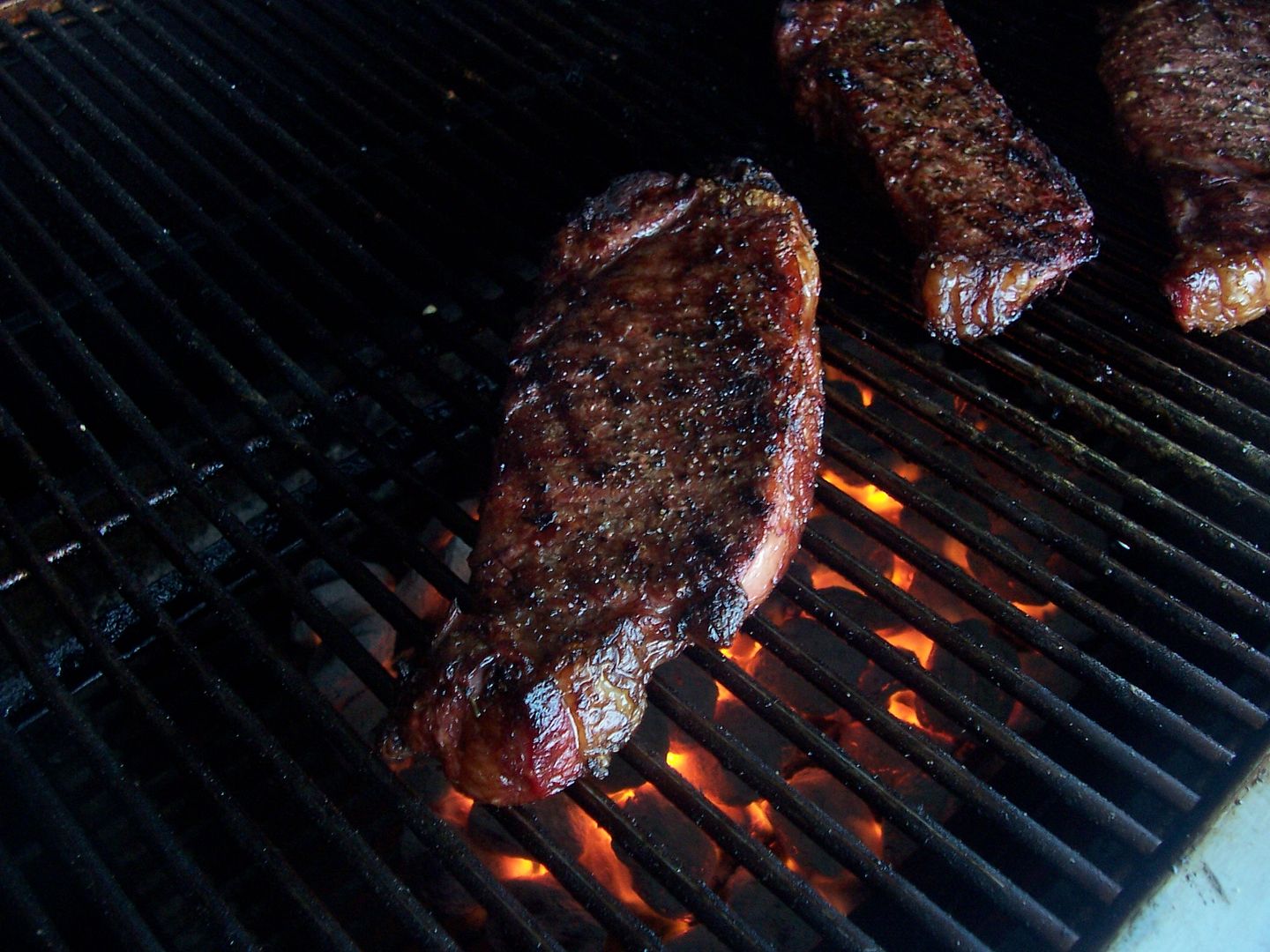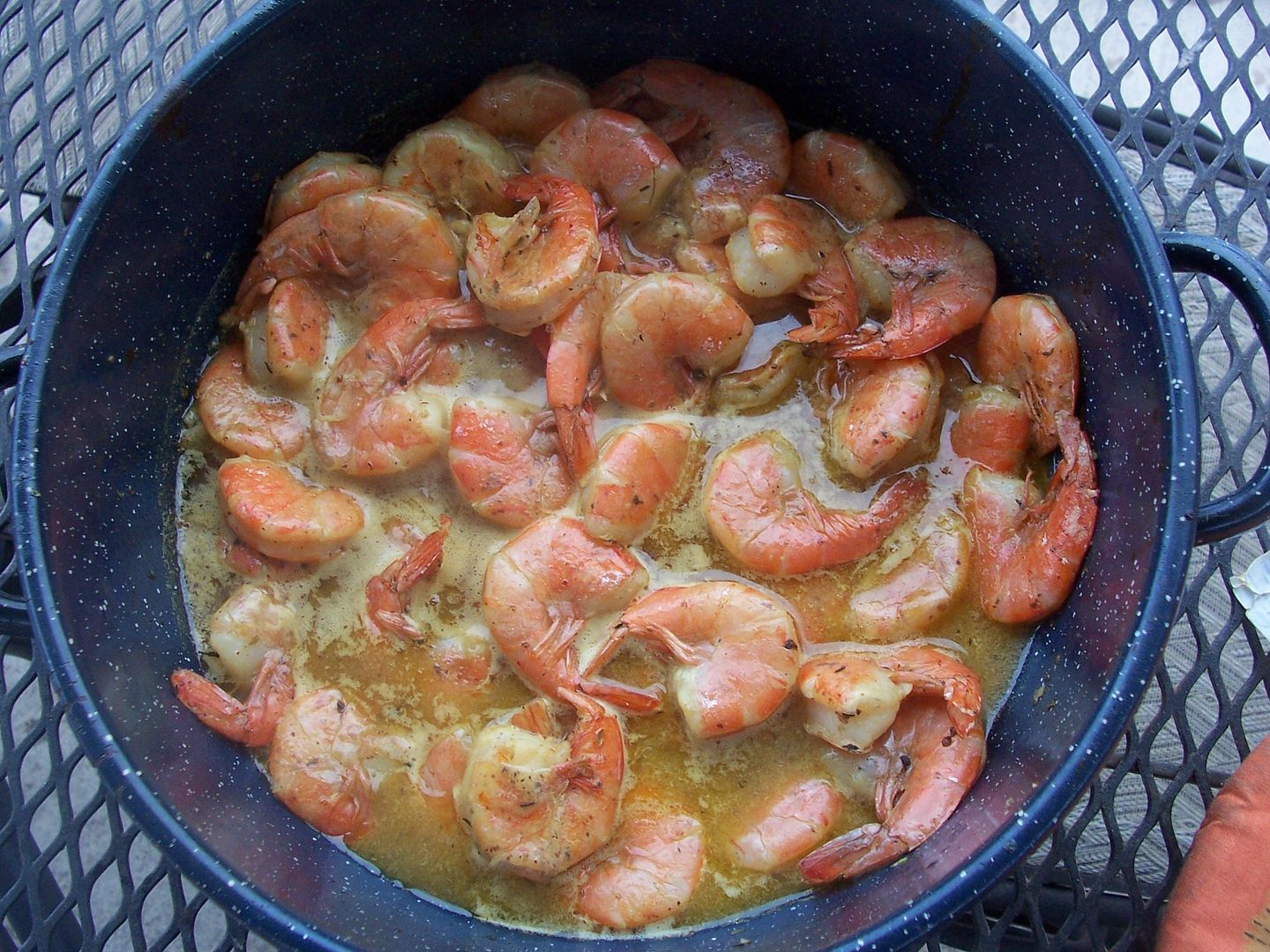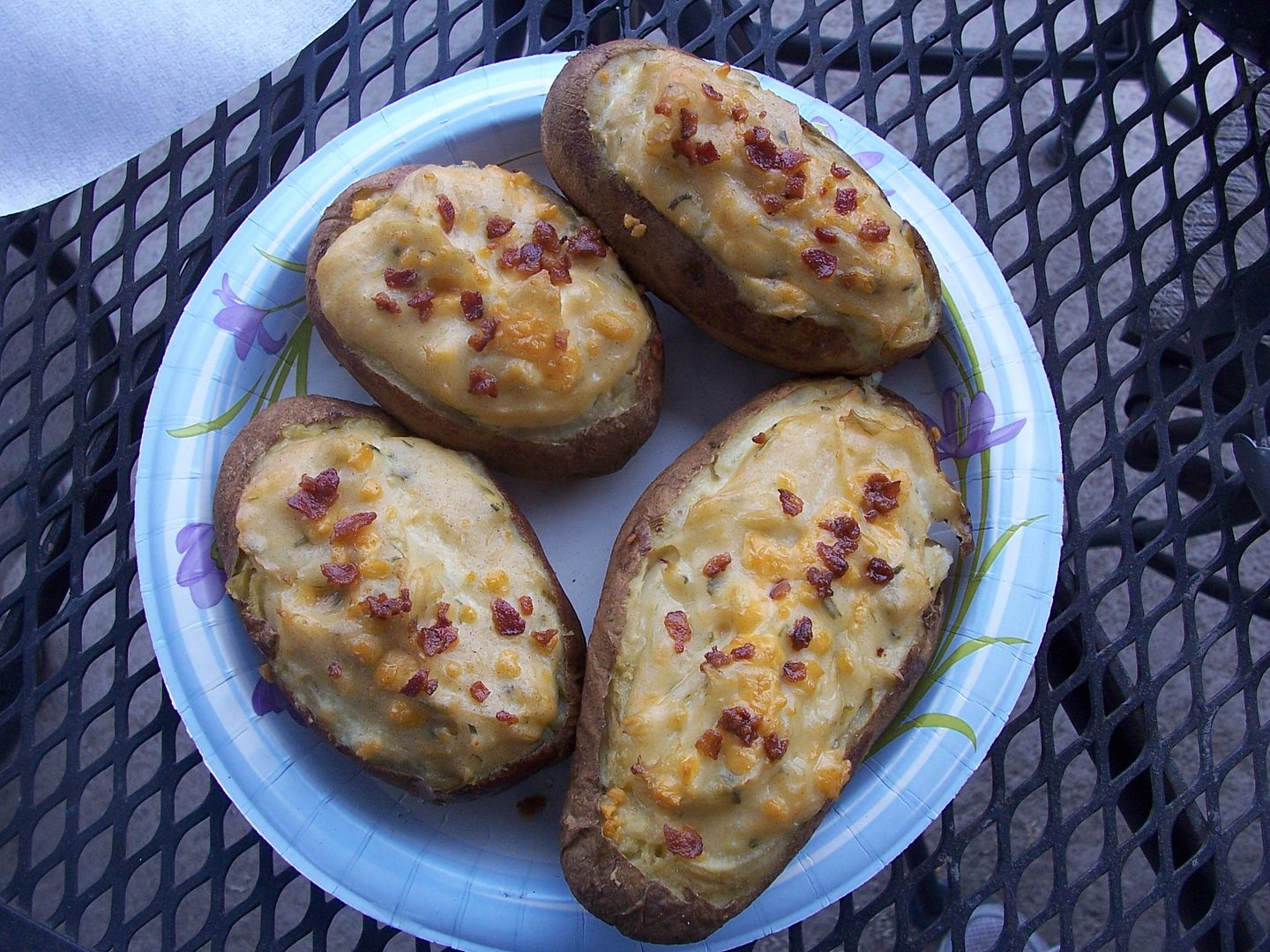 I did make a salad, but I couldn't get those smoked crab legs off my mind. :)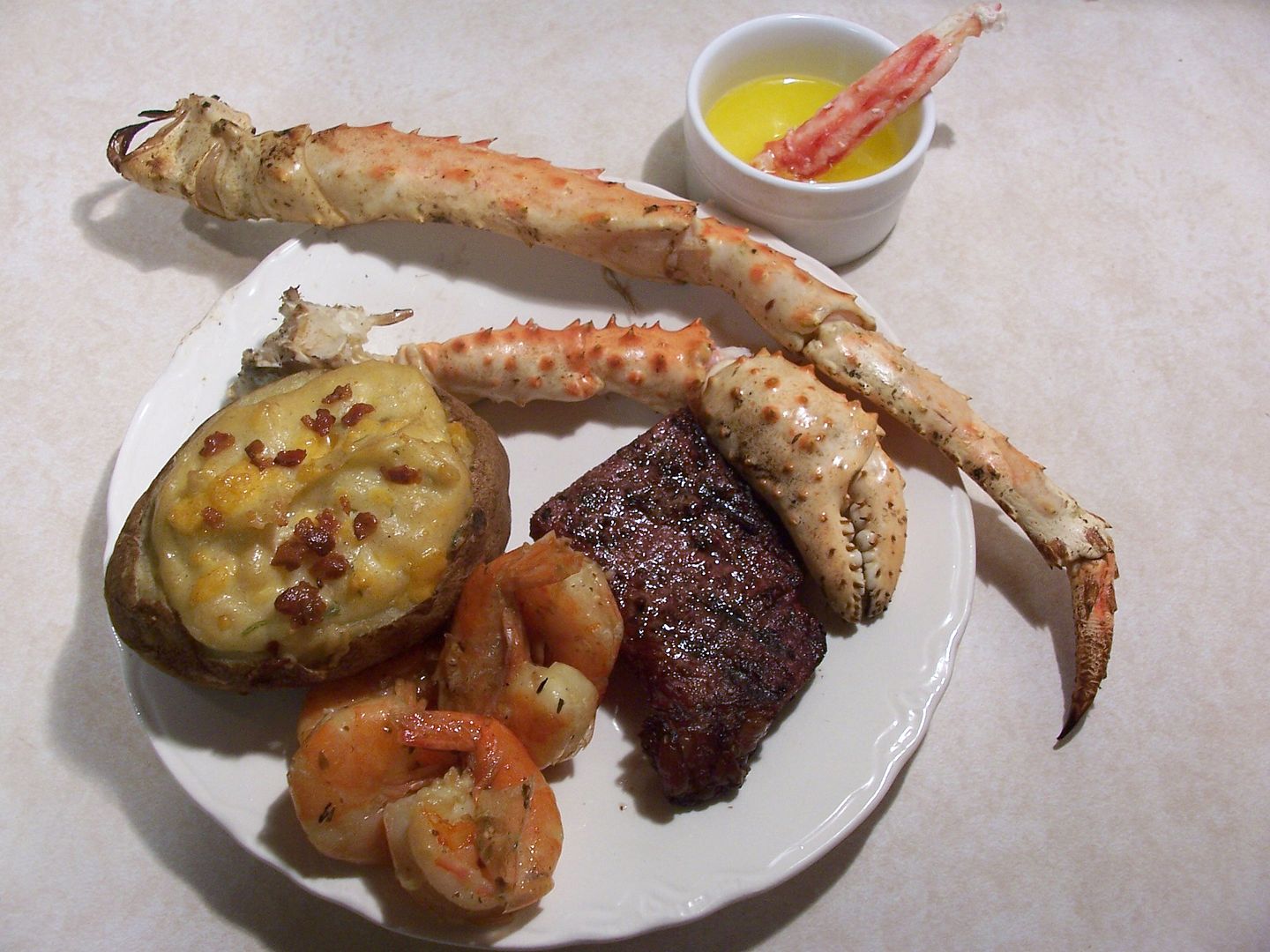 I tried a few spicy shrimp.. ate about half of my tatoe, didn't make it to the steak.....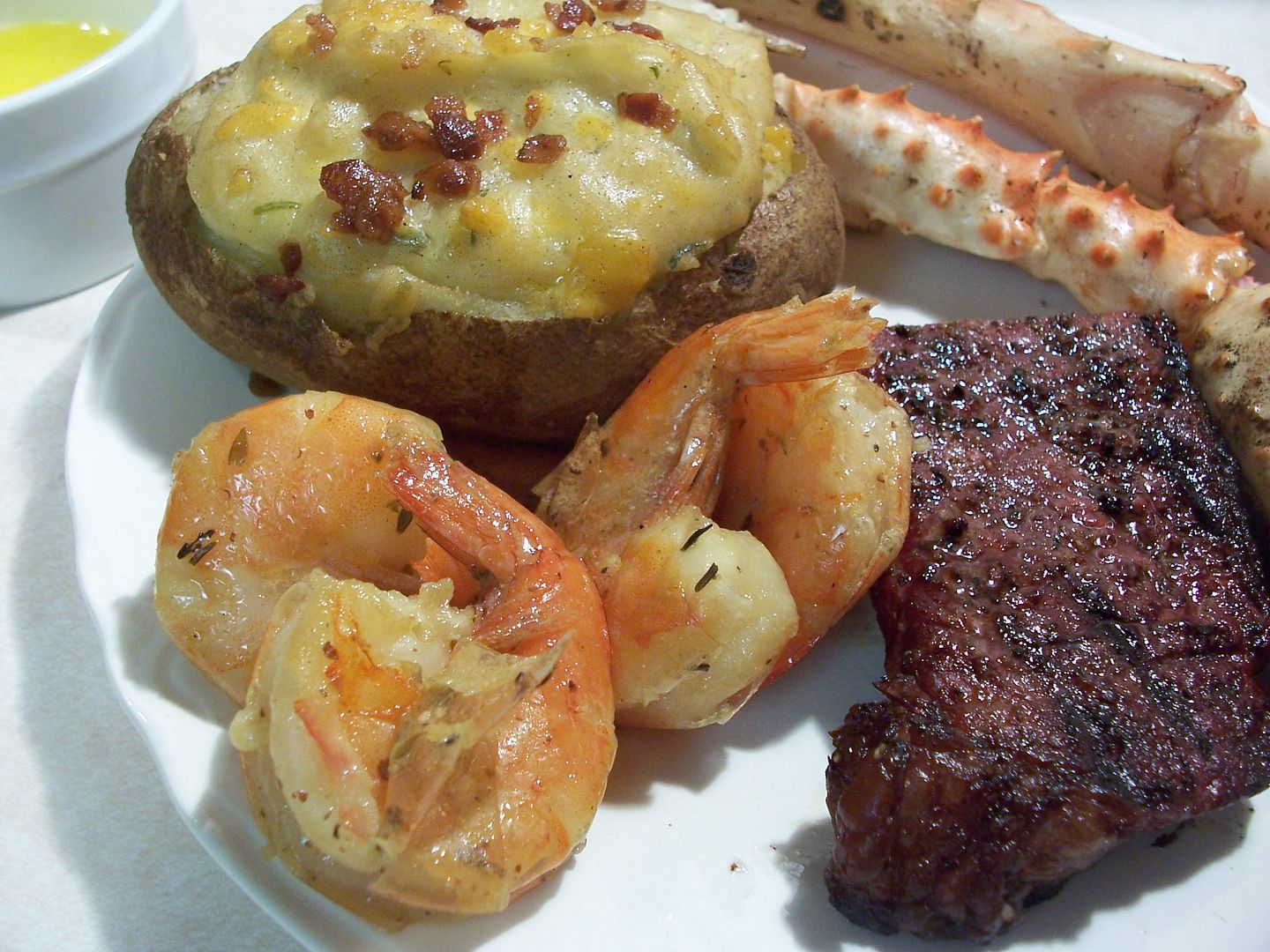 This was what I had been dreaming of all day. lol
I spent most of the day talking to distant relatives on the phone. It was bittersweet to hear their voices but not be able to spend more time with them. Hopefully things will change next year. :)
Hope everyone had a wonderful day!