Smoking friend Joe mentioned that this might be considered as an original UDS.... (ugly drum smoker). :)
While burning wood in an old barrel to keep warm during deer season, we decided to heat up some beef cheek tacos for an easy meal. The expanded metal came from the tractor tire rim cooker.
I heated a small amount of oil in the pan, then sauteed sliced onions and peppers until tender crisp...
added some prepared beef cheek meat and a bit of salt.....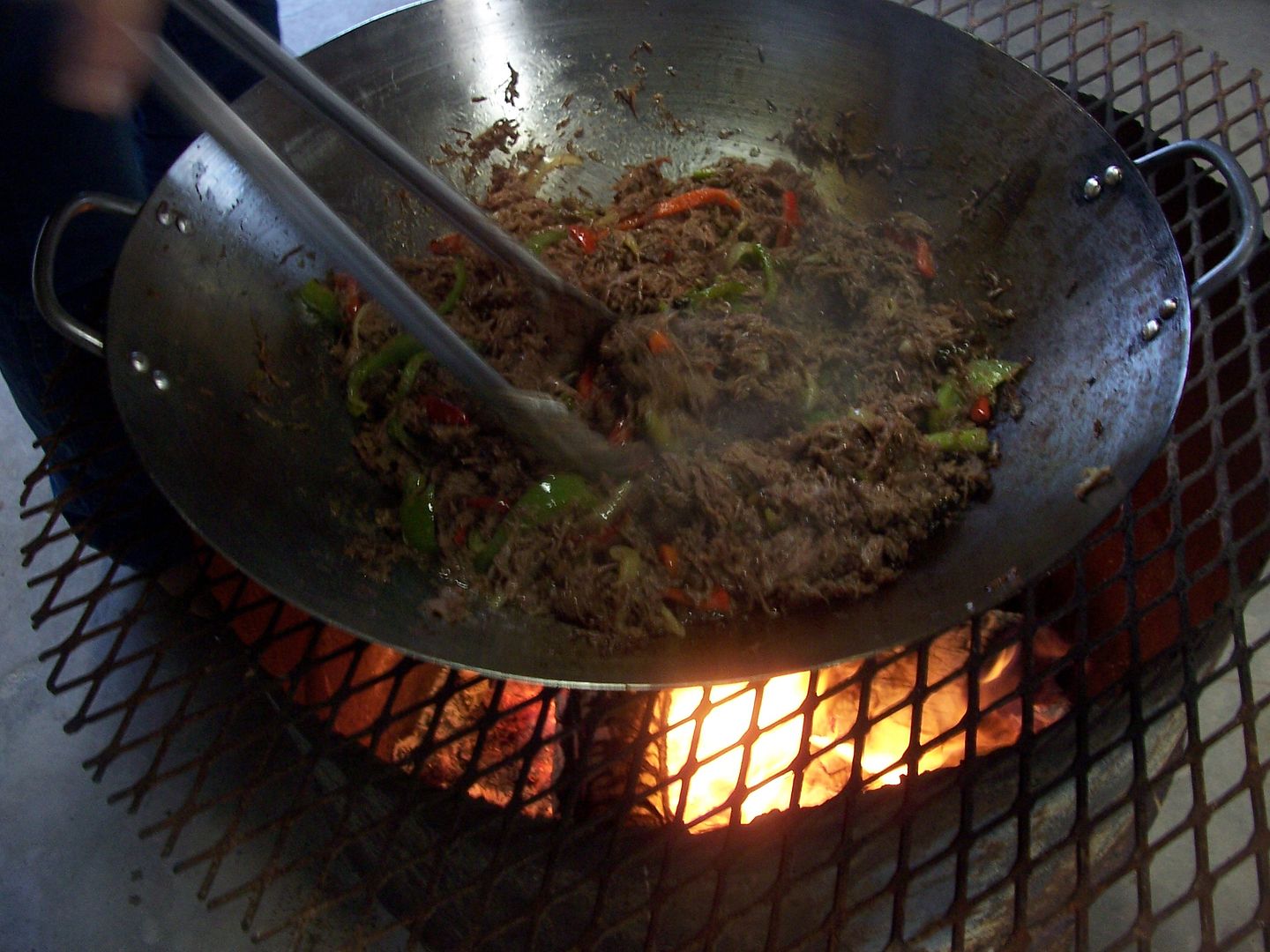 then heated tortillas on the side....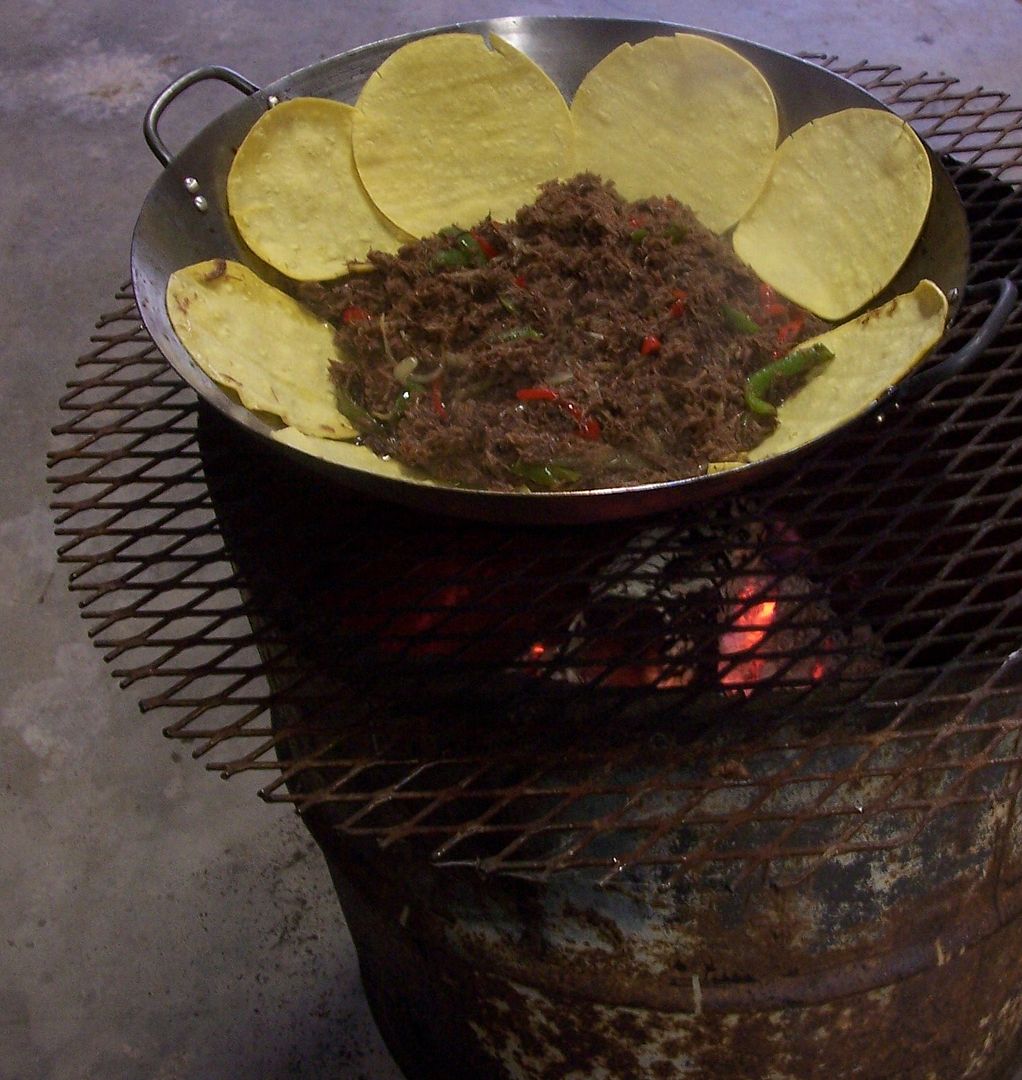 The "fixin's".... limes, pico, cilantro, lettuce, guac and a variety of hot sauces....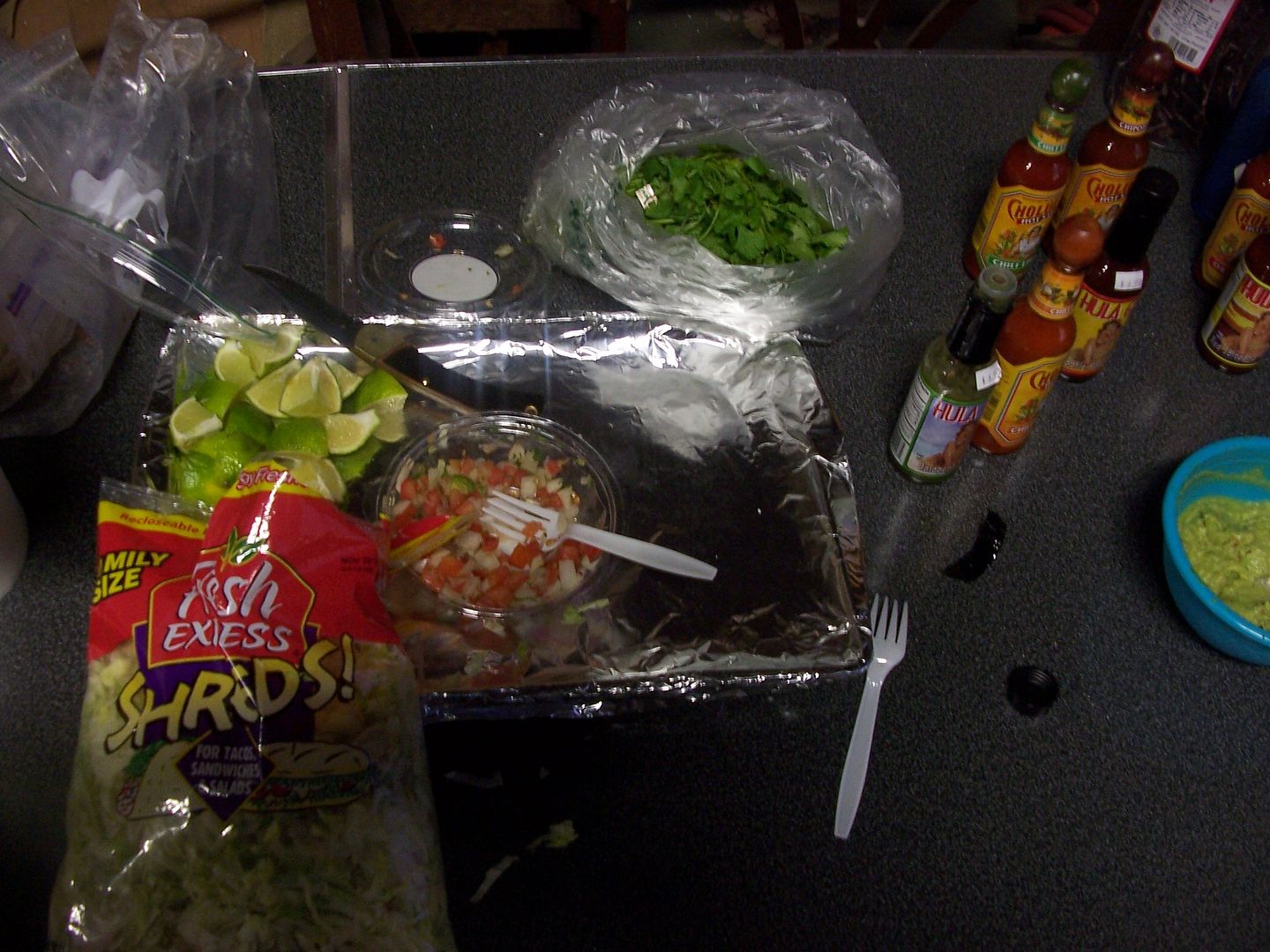 It was self serve... grab a tortilla, fill with the hot beef cheek meat and dress it up how you like it.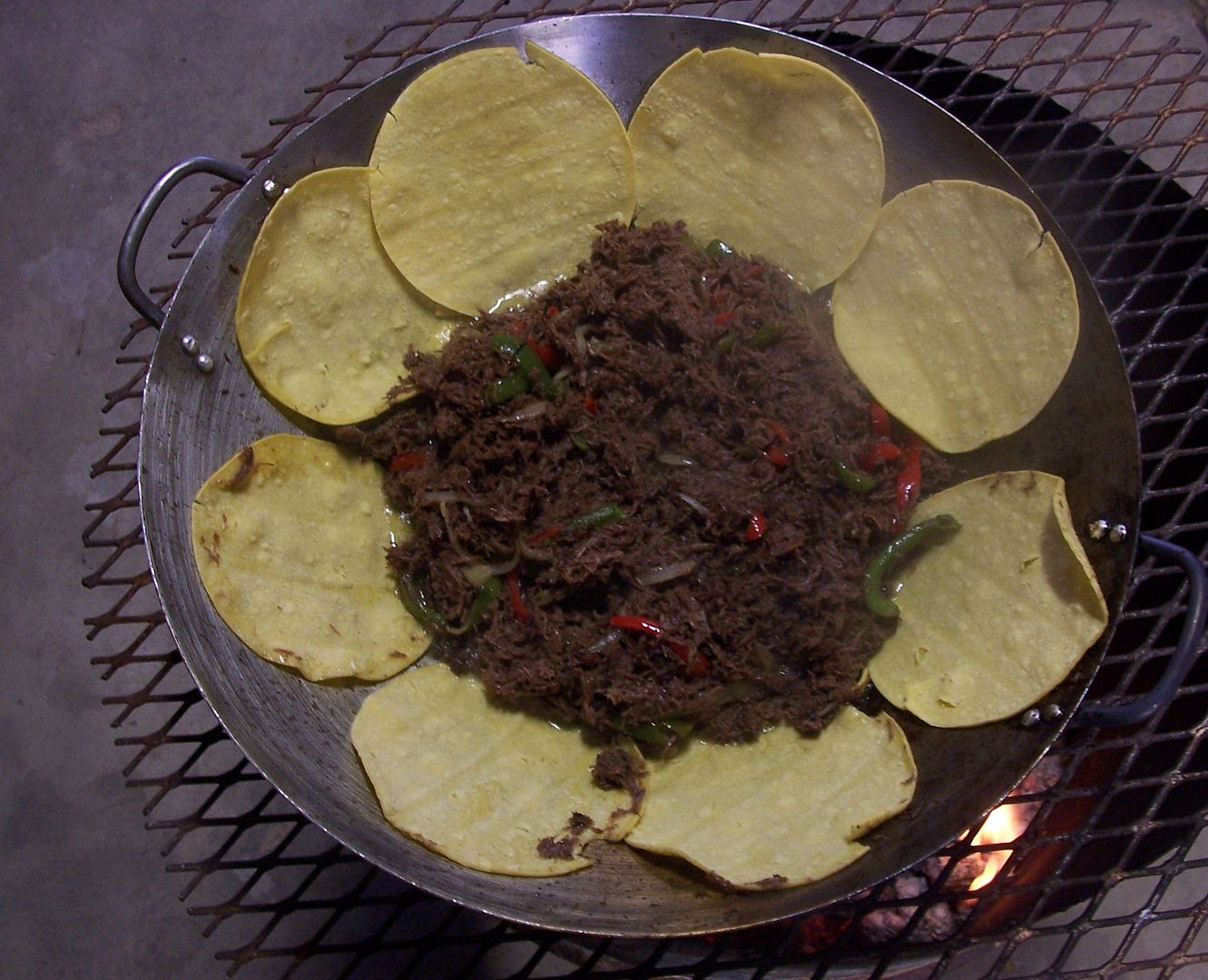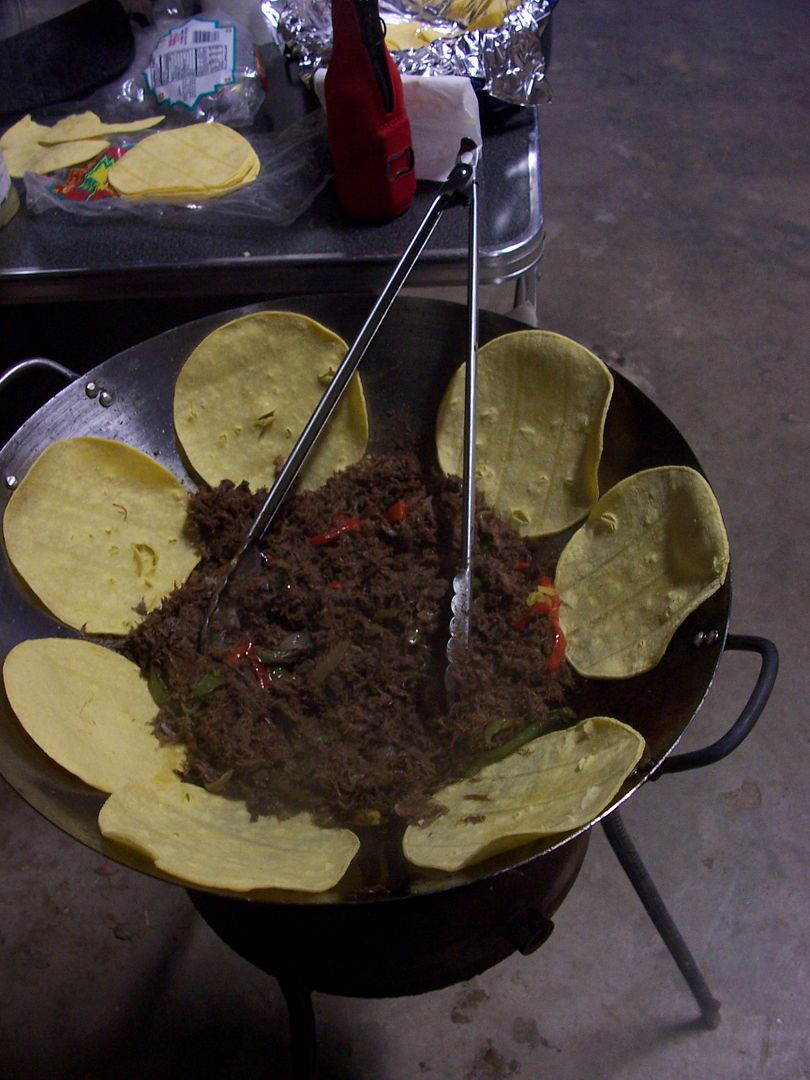 They seemed to be extra tasty that night. I ate 2 1/2 of them I heard someone say that he ate 7! :)