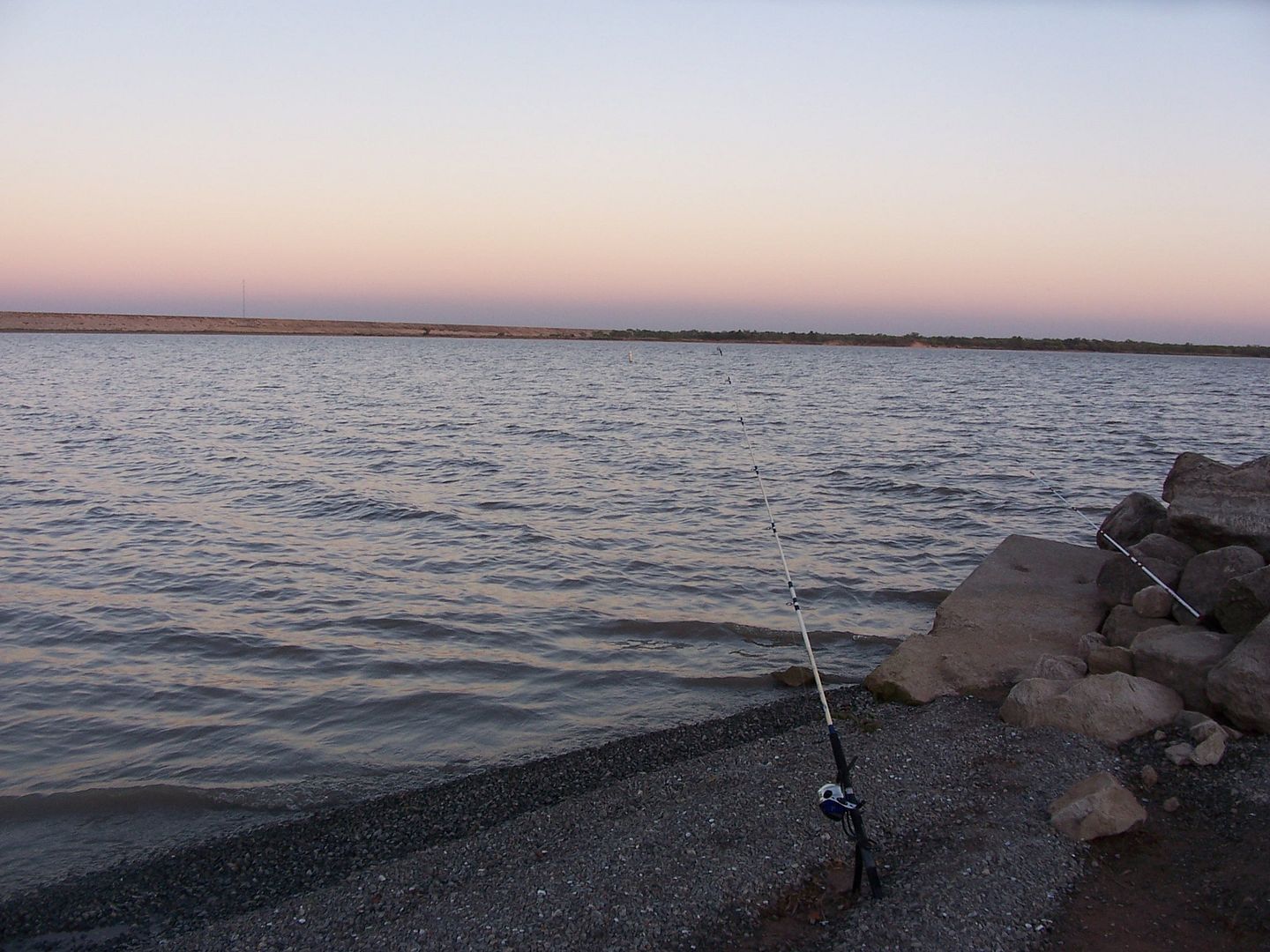 Steak night while camping is a favorite but this time we added a few extra items. One friend caught a couple of nice catfish. They were leaving the next day so we cooked them up that night.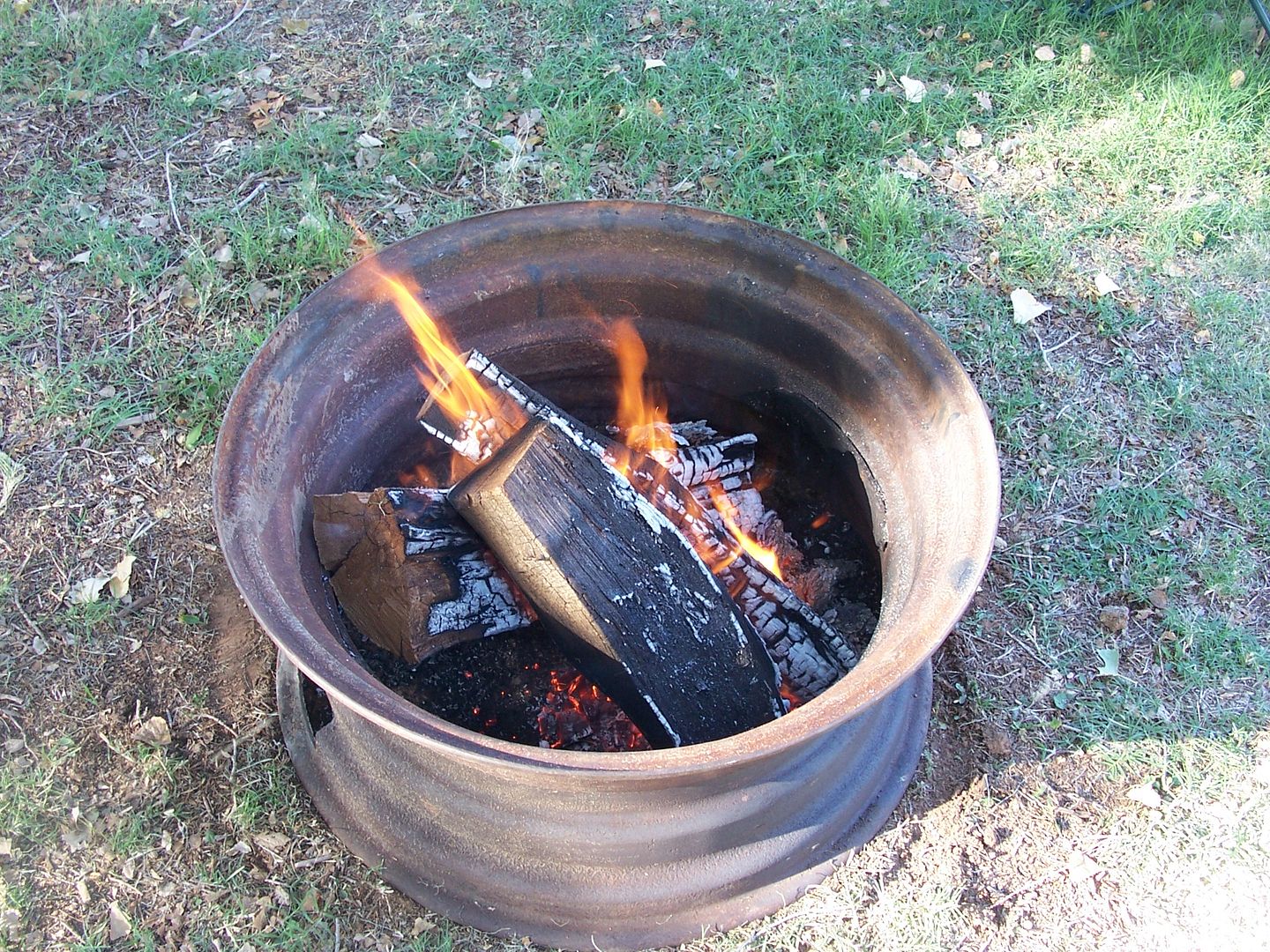 She was in charge of frying fresh cut french fries while her husband fried her catfish and a wrapped, marinaded pork loin.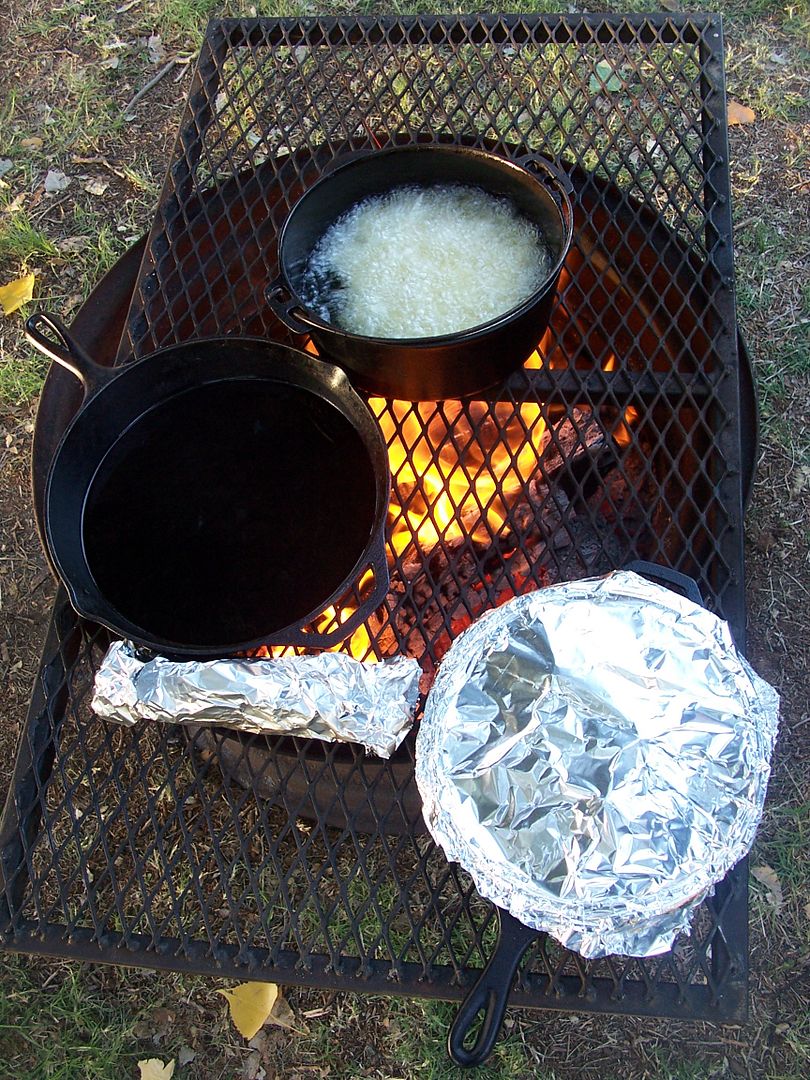 I started a skillet of mushrooms, butter and garlic on the low heat side of the fire...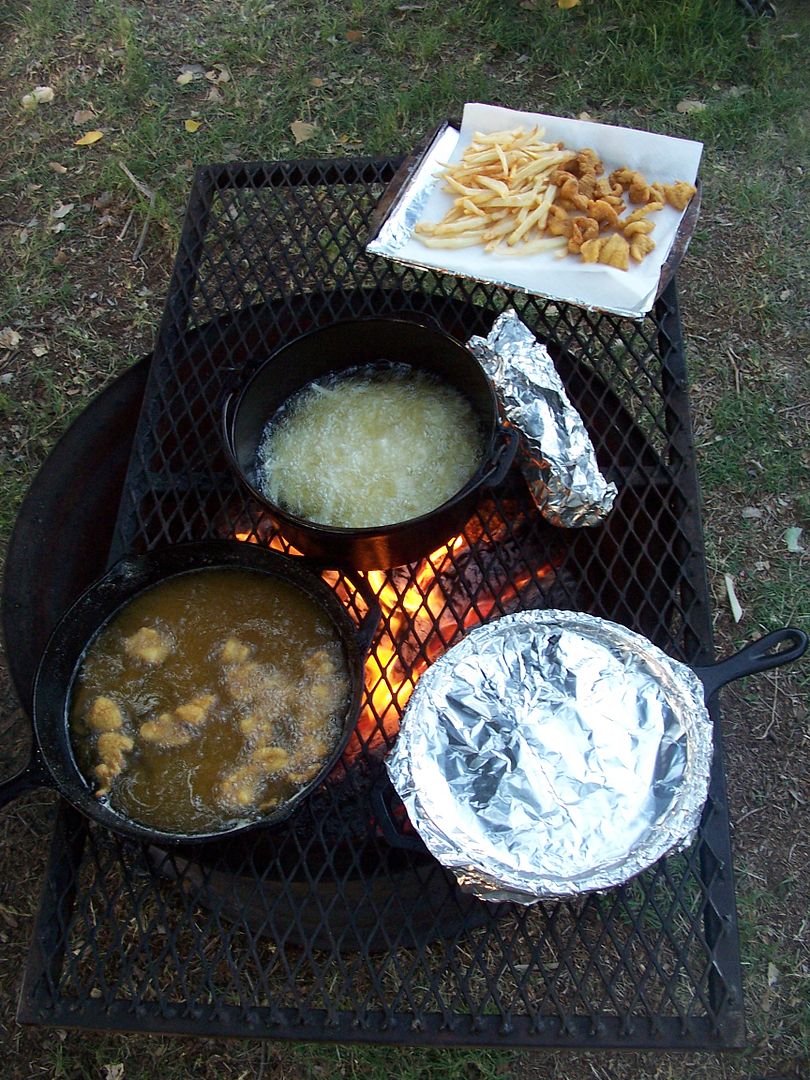 then added garlic butter for the crablegs.
Having three cooks on one fire was interesting but fun! :)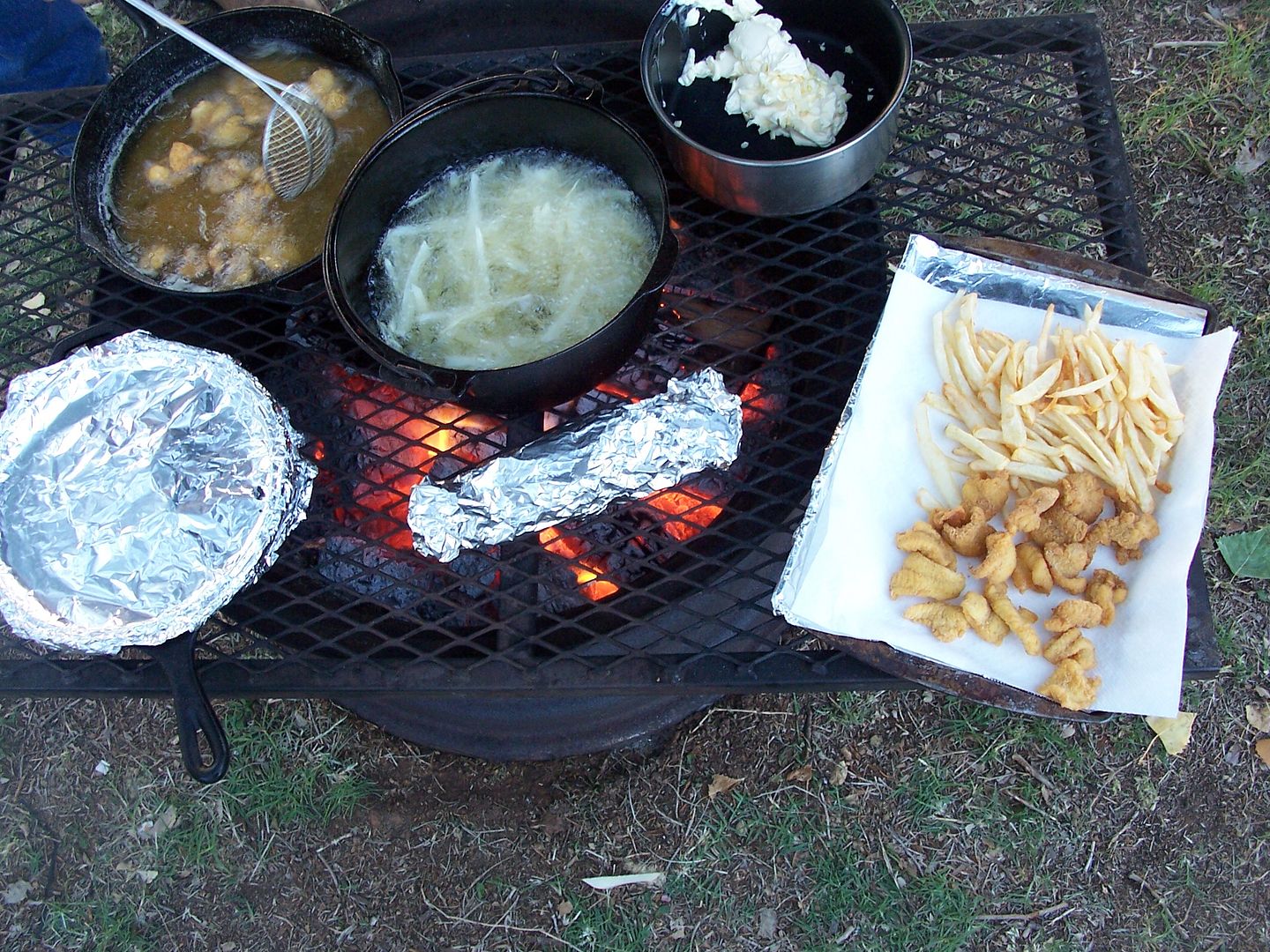 When the fish and fries were finished I tossed the seasoned ribeyes on the fire.
and the crablegs were last....
It was a tasty feast. The fresh catfish, fries, ribeye with shrooms, cucumber salad, crab legs and a cup of garlic butter for dipping...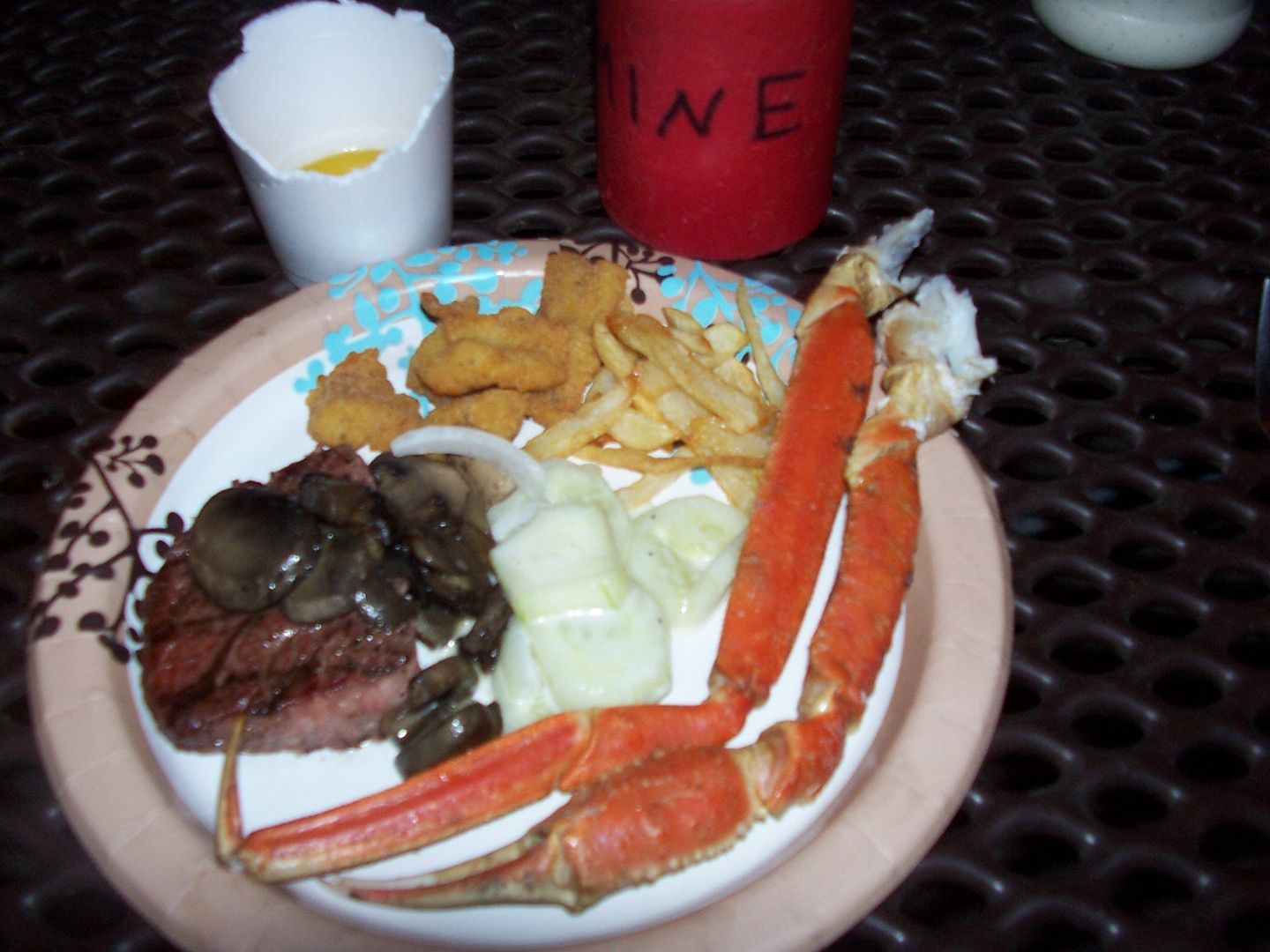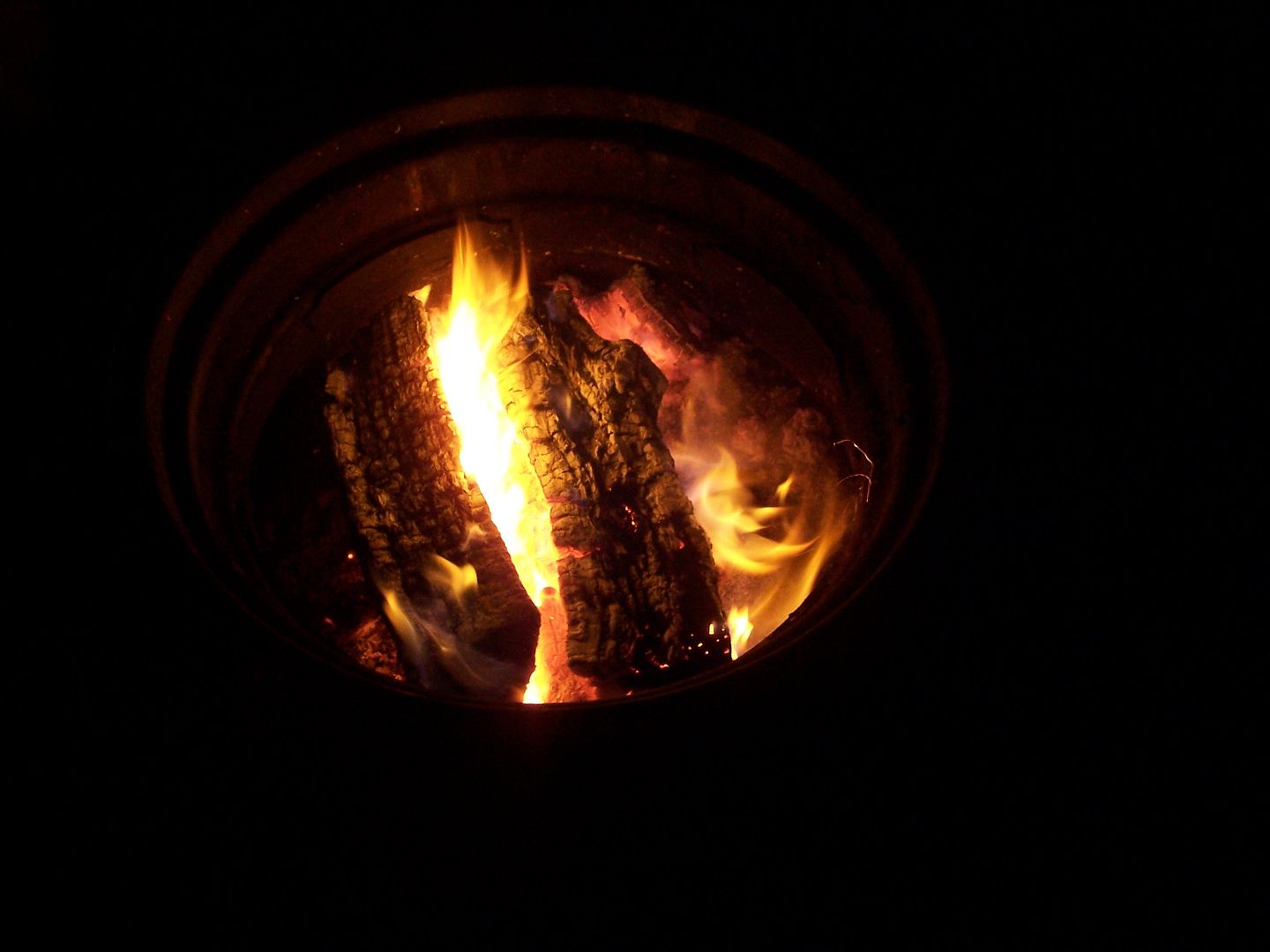 I wish I ate this well at home. Maybe when the fire ban is lifted here I will set up the tractor rim in the backyard and fire up some more surf-n- turf. :)