A very nice lady named Chloe sent this cute little 4-pack of Cholula Hot Sauce samples for me to try.
(Thanks again Chloe!)
I love Cholula and have been using the Original and Chili Lime sauces, they are my absolute favorite hot sauces.... but I was not aware that Cholula also makes Chipotle and Chili Garlic!
I couldn't wait to give them the taste test.....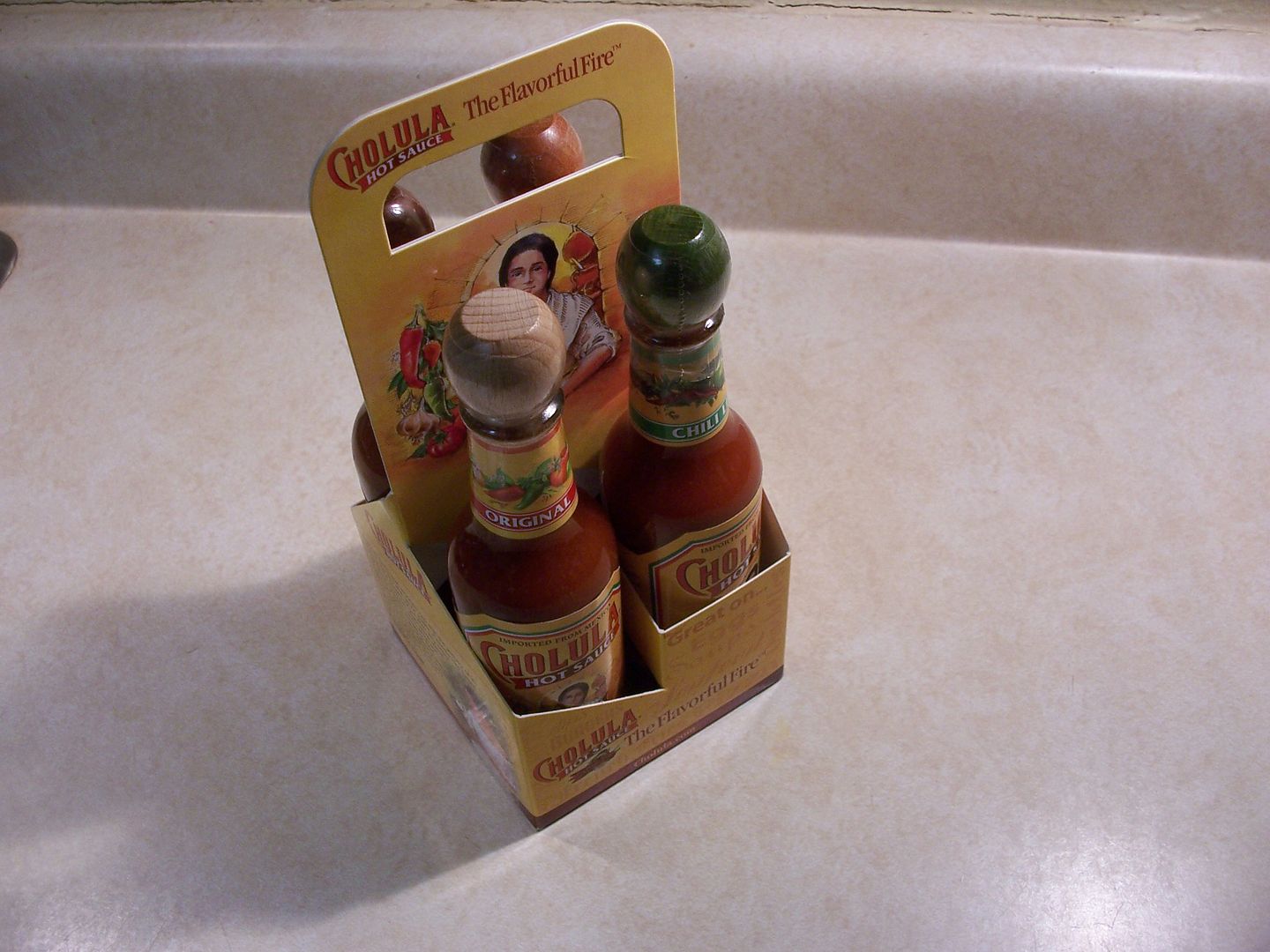 Chipolte, Chili Garlic, Original and Chili Lime...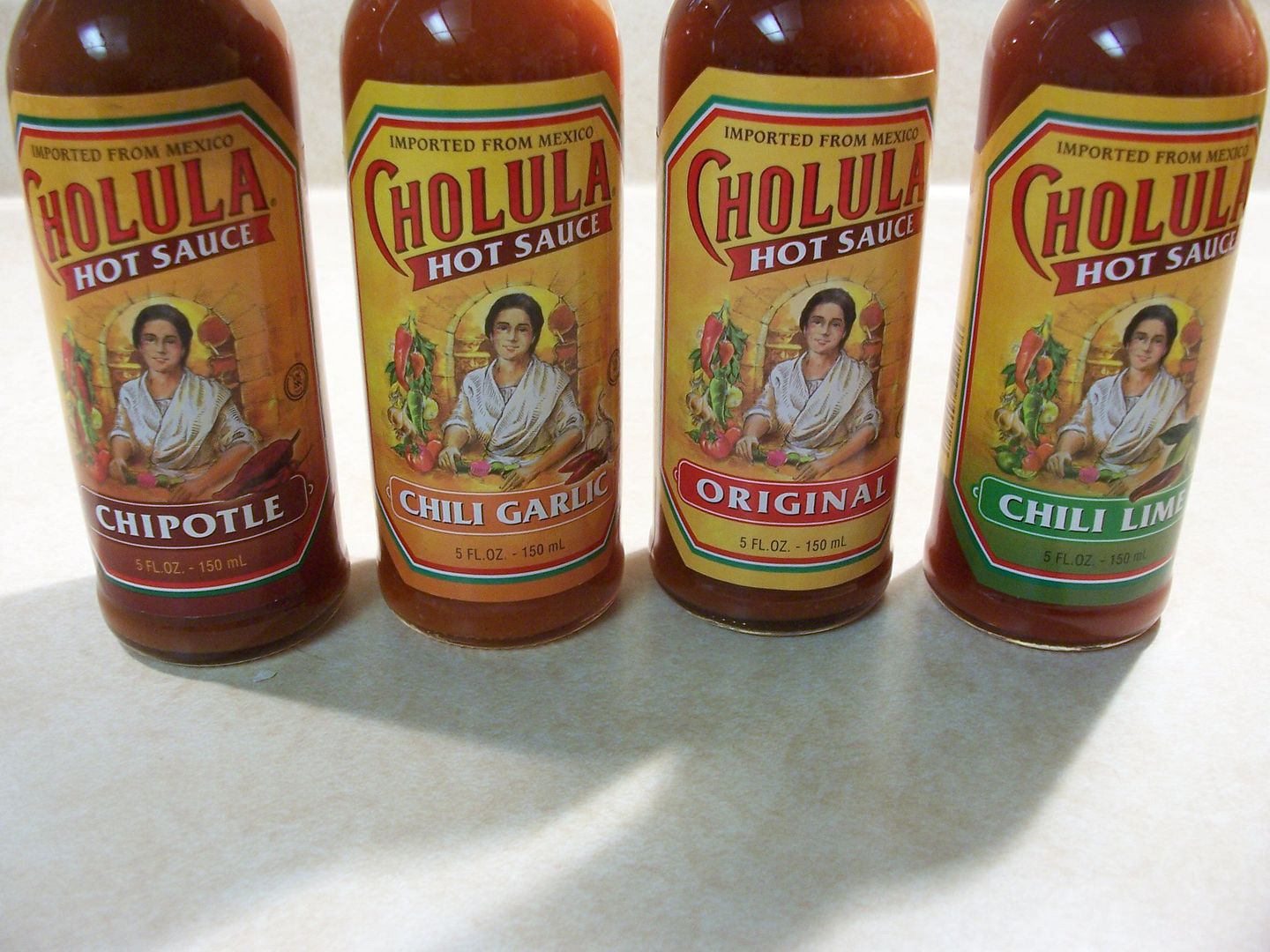 I grilled a few shrimp the night before and saved some for the taste test.
I fried up a few sopes...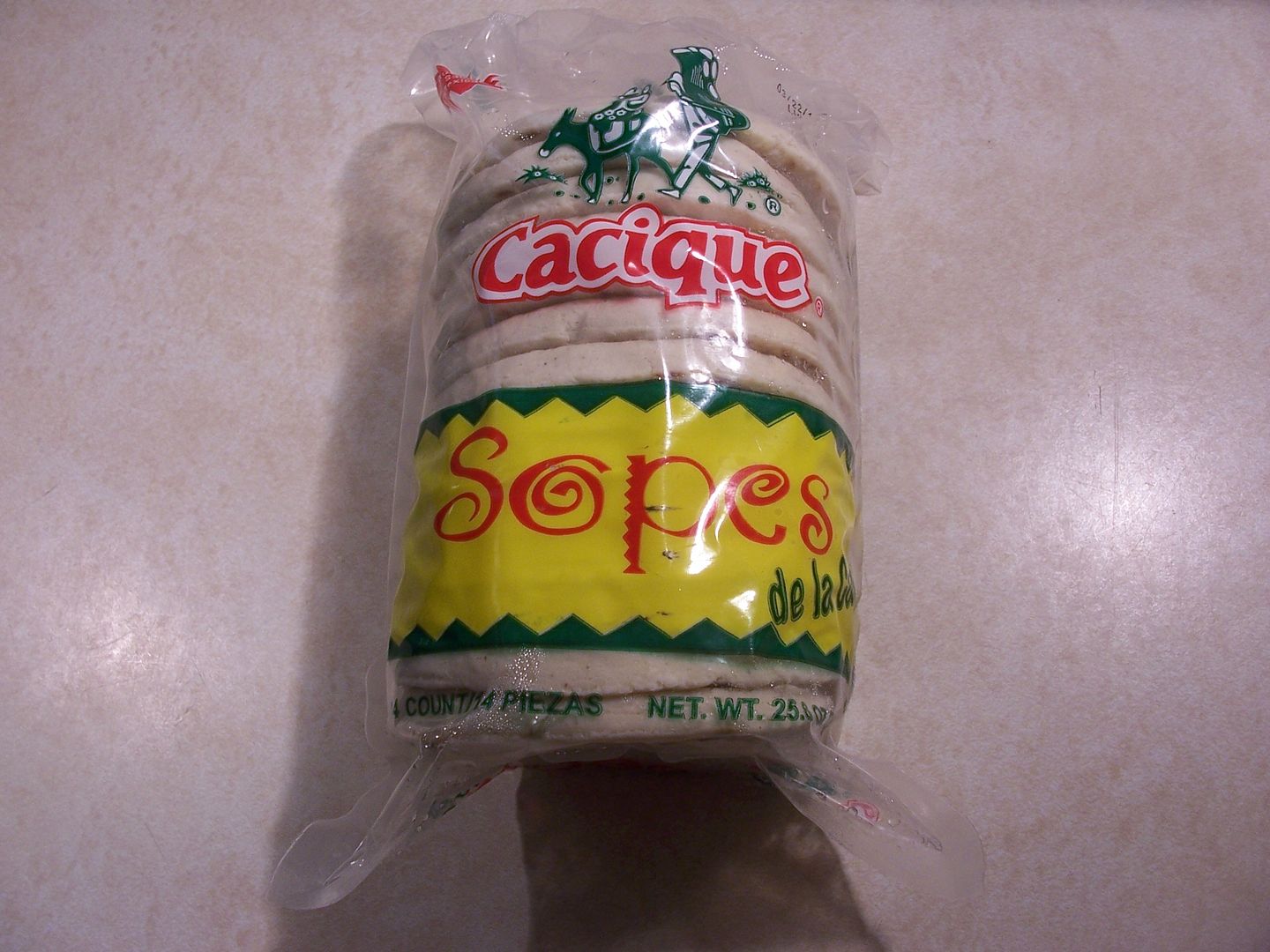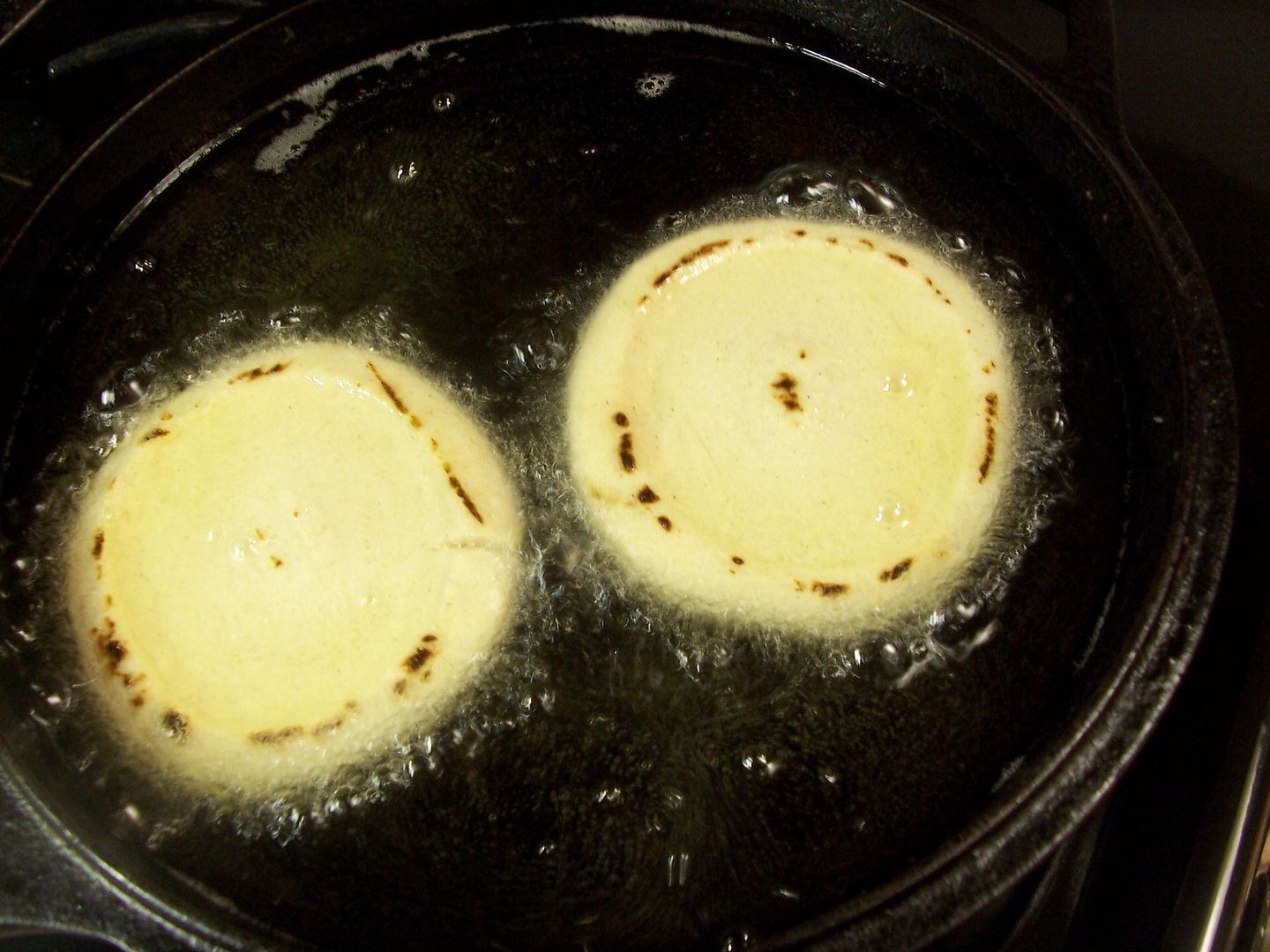 Topped them with a black bean, corn, onion, garlic, cilantro, jalapeno, salt and pepper mixture..
Placed one grilled shrimp on each, added a dab of sour cream and a sprinkle of Asadero cheese..
Gave a nice dash or two of each Cholula Sauce on a different sope..
Then gave them the taste test....
They were great! I used to think that the Original and Chili Lime Cholula were my favorite but now I love the Chipotle and Chili Garlic too!!
So, I couldn't pick just one as a favorite.... I loved them all. My local store does not carry the Chipotle and the Chili Garlic, but I plan on requesting that they do. I'm hooked on the stuff. :)
Thank you again Chloe! I plan on checking out the recipes on the
Cholula site
too.