Actually it's Kartoffelknödel, but I can't pronounce it. :)
A friend mentioned these awhile back and I've been wanting to try making them, they look so good .... I googled Kartoffelknödel and this seemed to be the basic recipe everyone uses.
I combined one egg with
cooked tatoes
flour
nutmeg
white pepper
and salt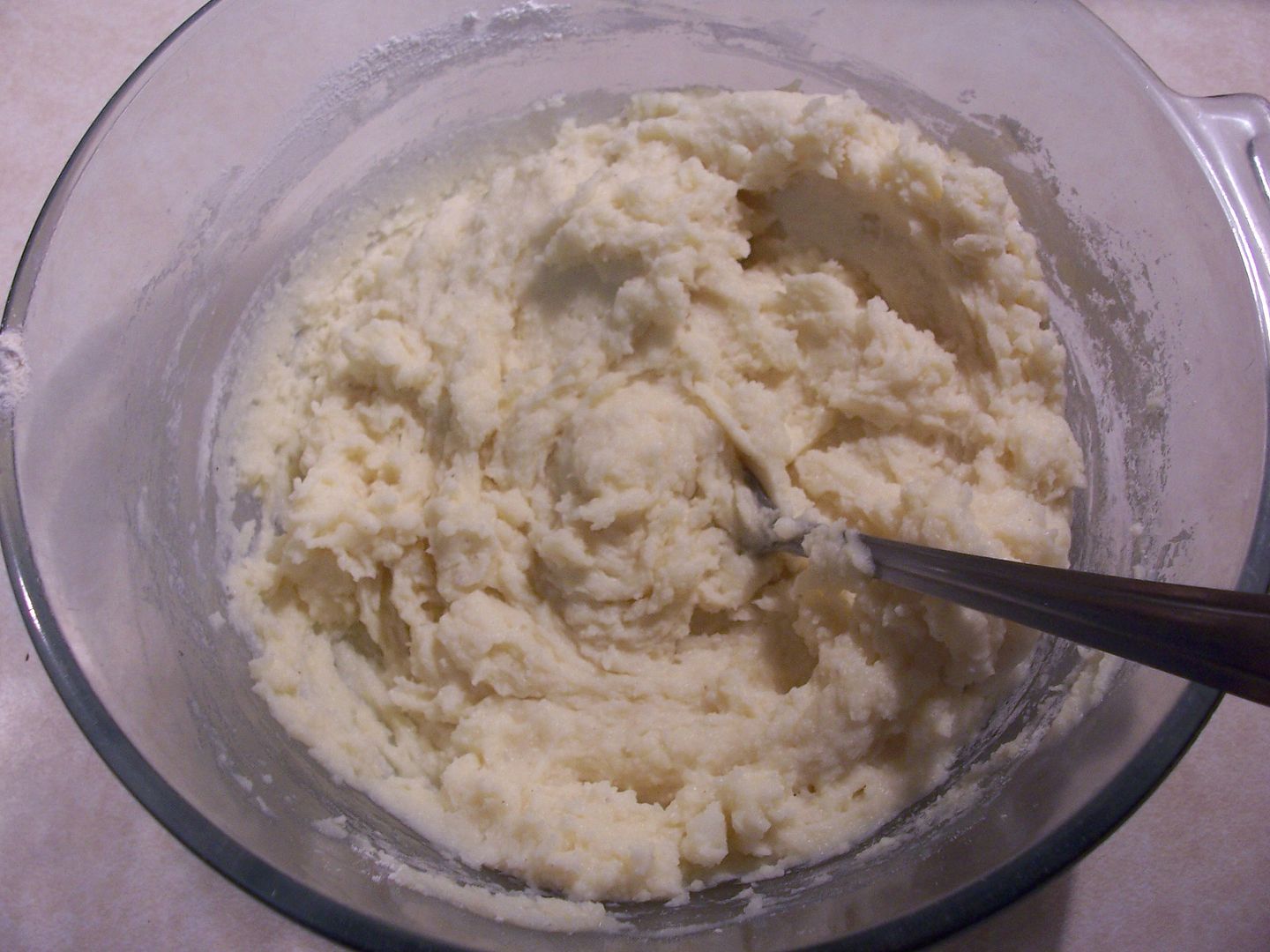 rolled the tatoes into balls and dropped into water with beef boullion cubes added.
Let them rise to the top and cook for 15 minutes. Removed with a slotted spoon and drained.
I dished up a bowl of my
canned venison
with gravy and topped with a Kartoffelknödel...
They weren't the prettiest kartoffblablas I've seen but they were tasty!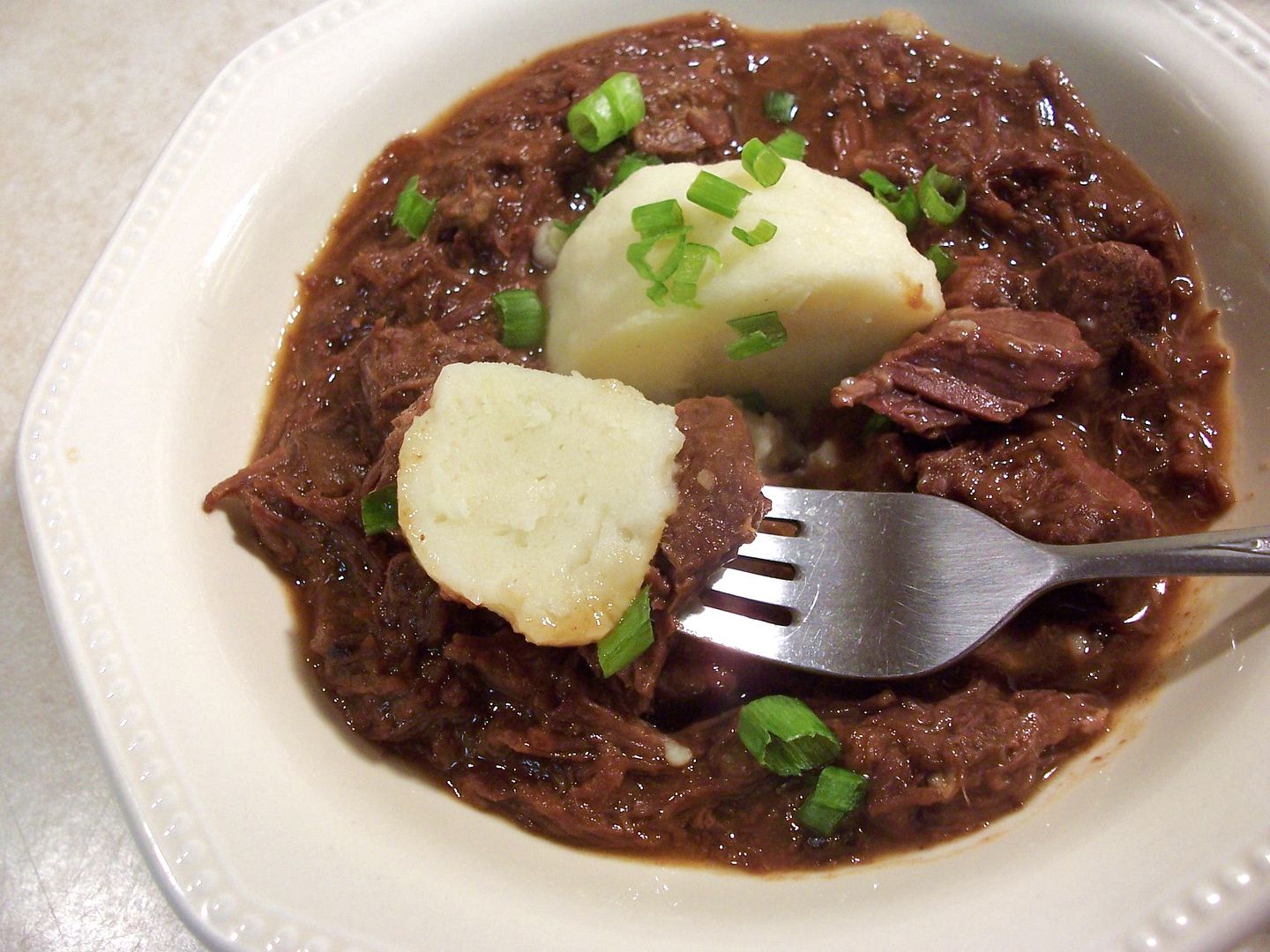 I plan on practicing making these..... and also practicing my pronunciation. :)