I went to the beach last week....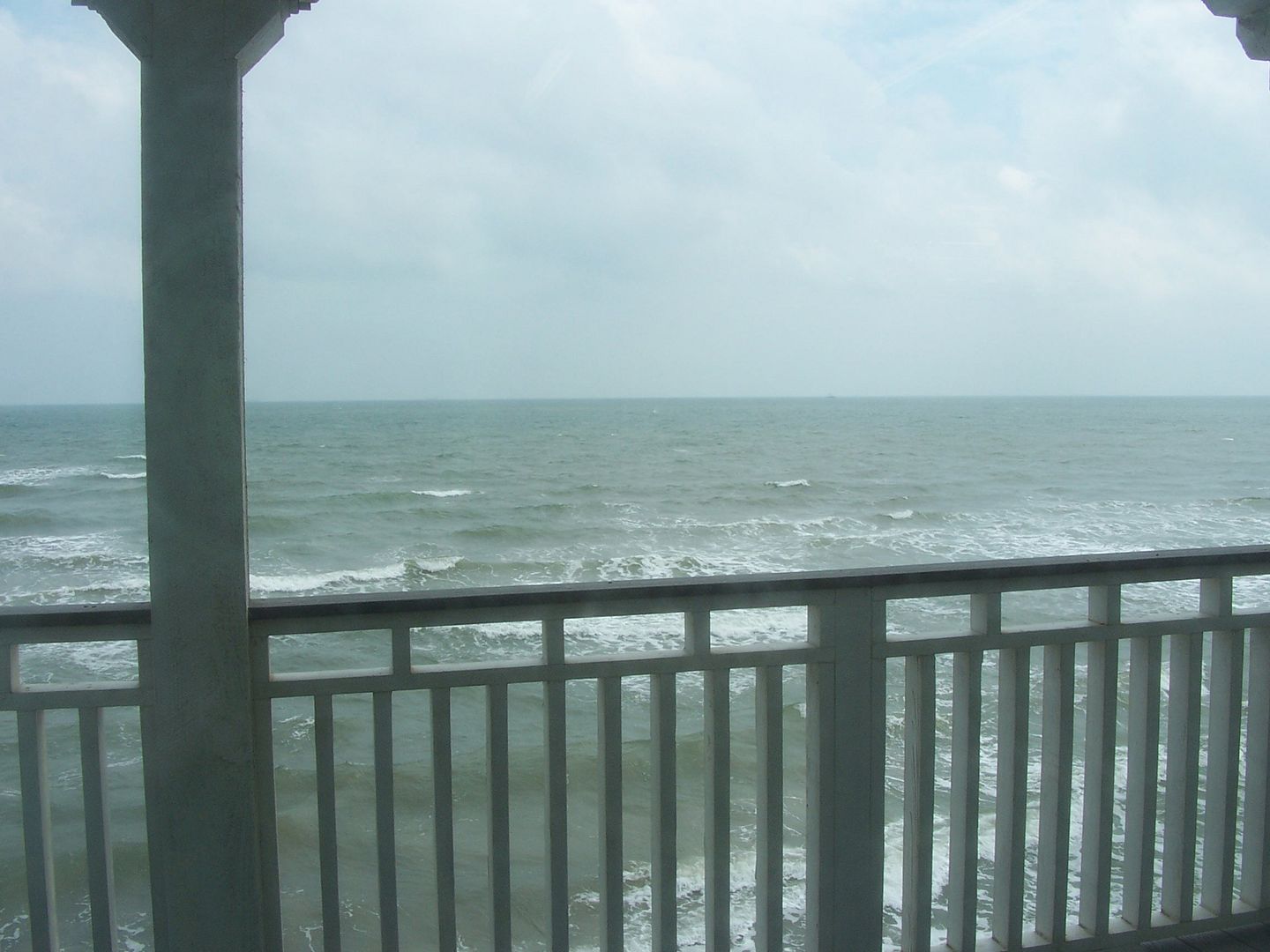 I needed to feel the salt water on my skin...the cool breeze on my face...
I closed my eyes and listened to the water lap around me...the scent of salt water was almost intoxicating... I love it.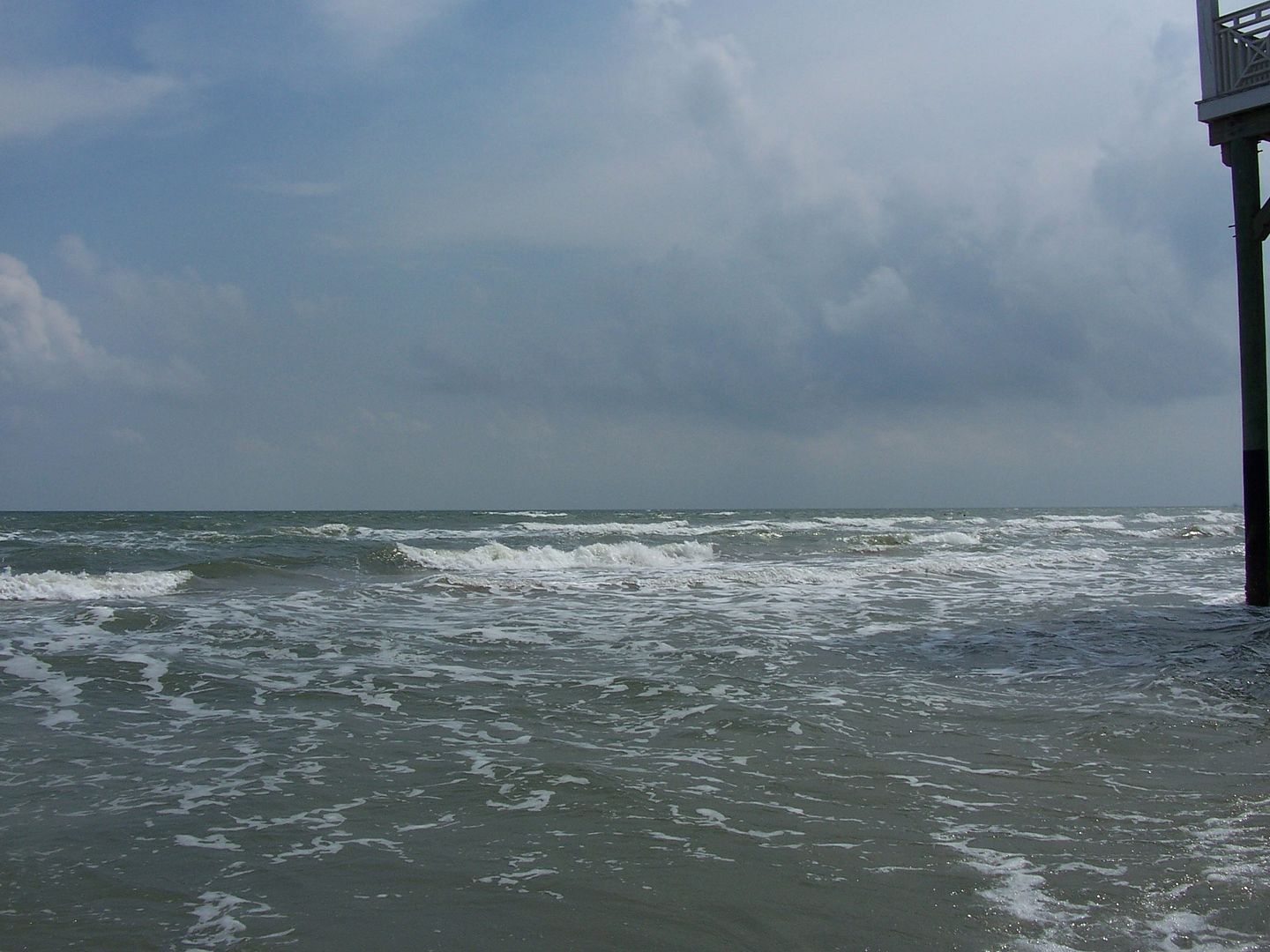 I made a toast to my departed loved one....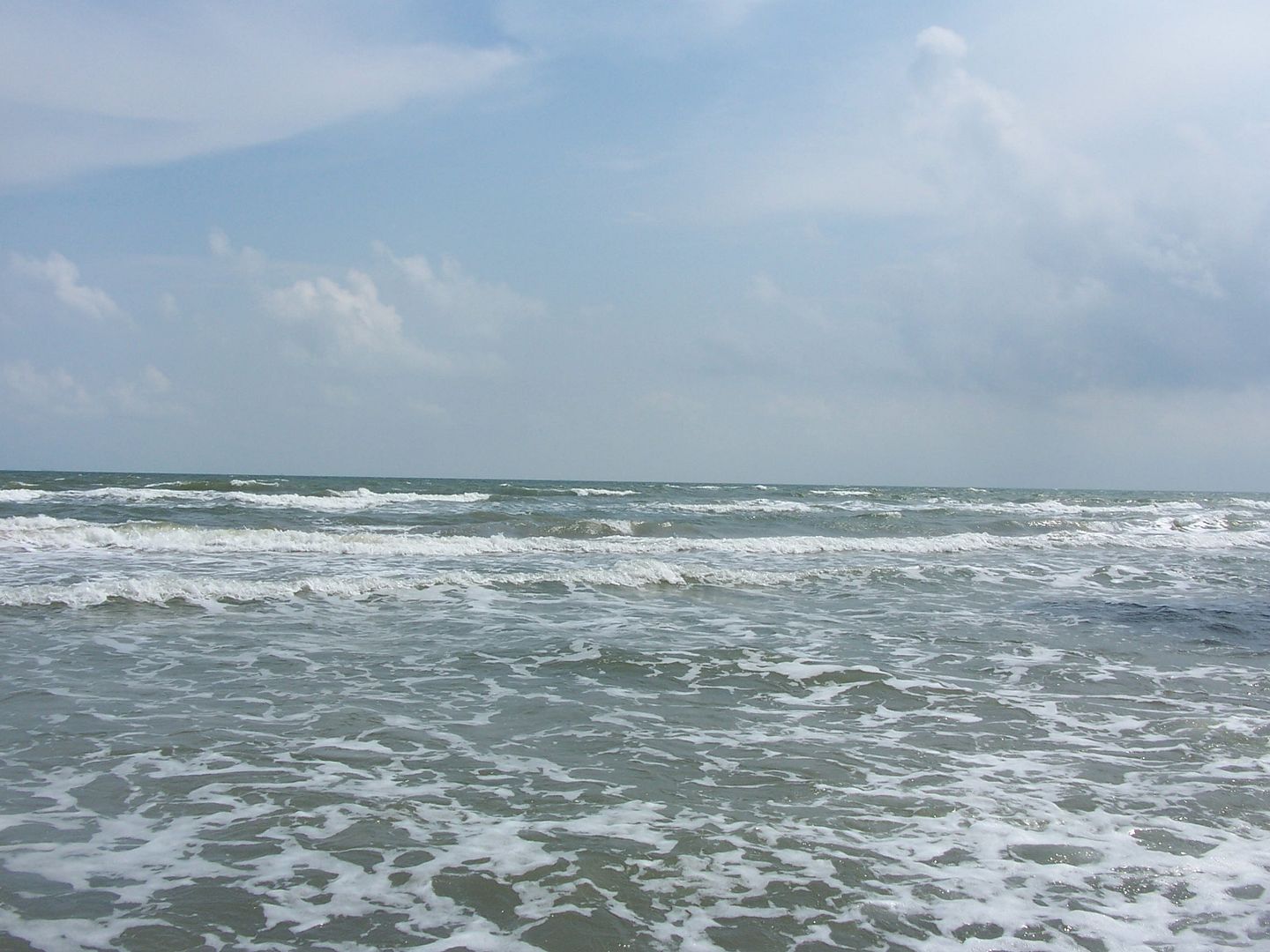 felt the sand shift beneath my feet....it was a reminder of how quickly things change.
It was good for my soul.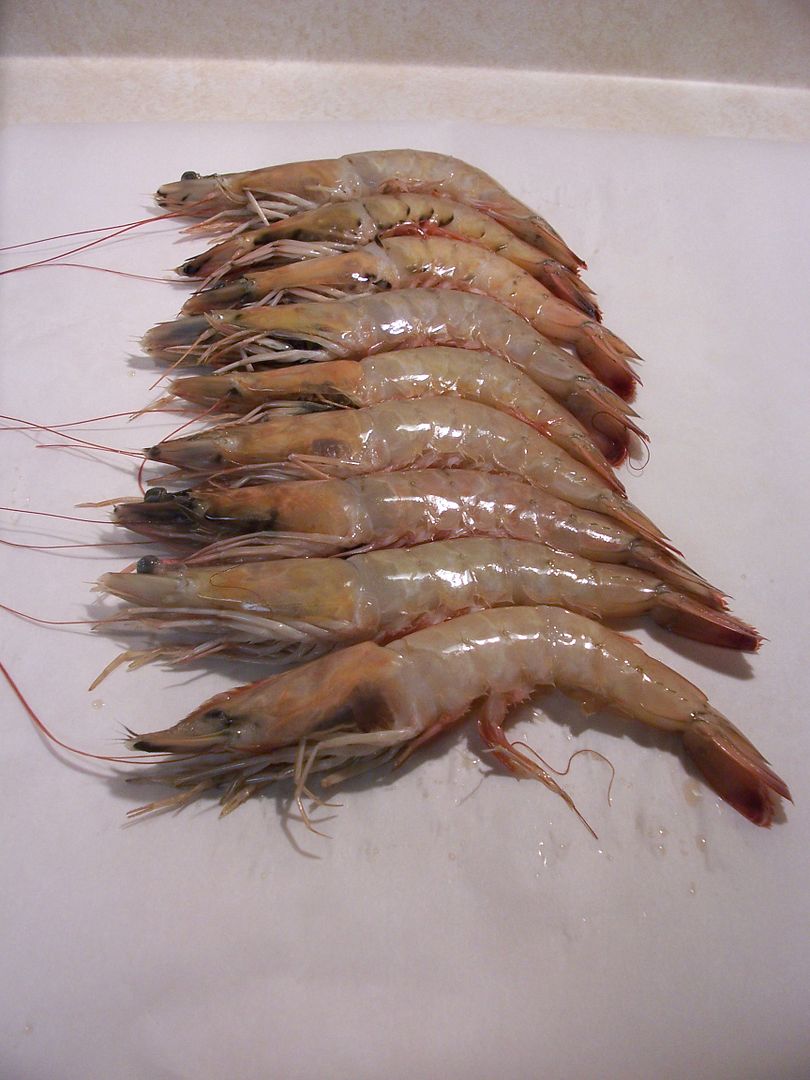 Before coming home, I picked up some fresh shrimp and a few blue crabs...
I've never tasted a blue crab before.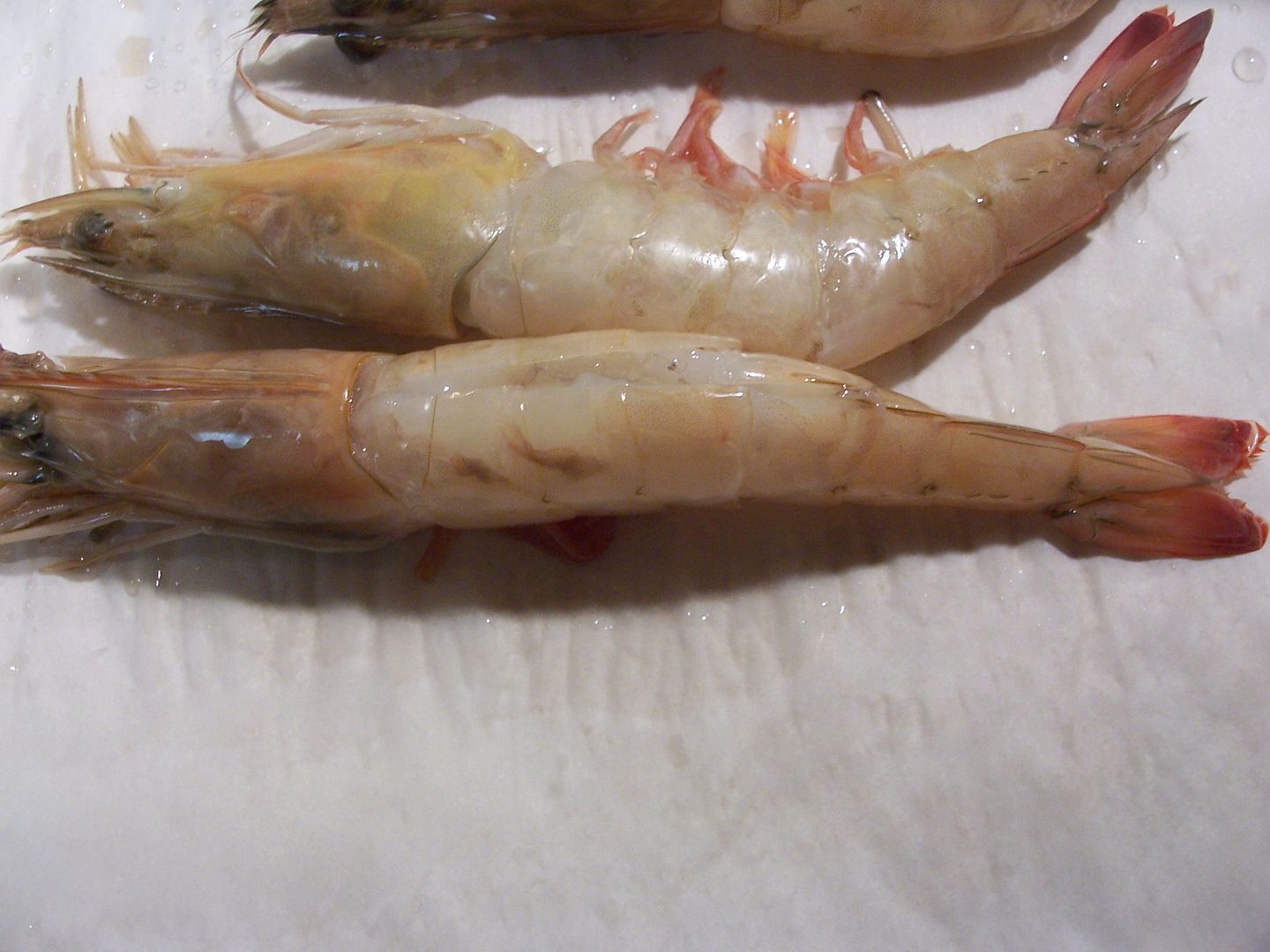 I cut the large shrimp with kitchen shears, removed the vein...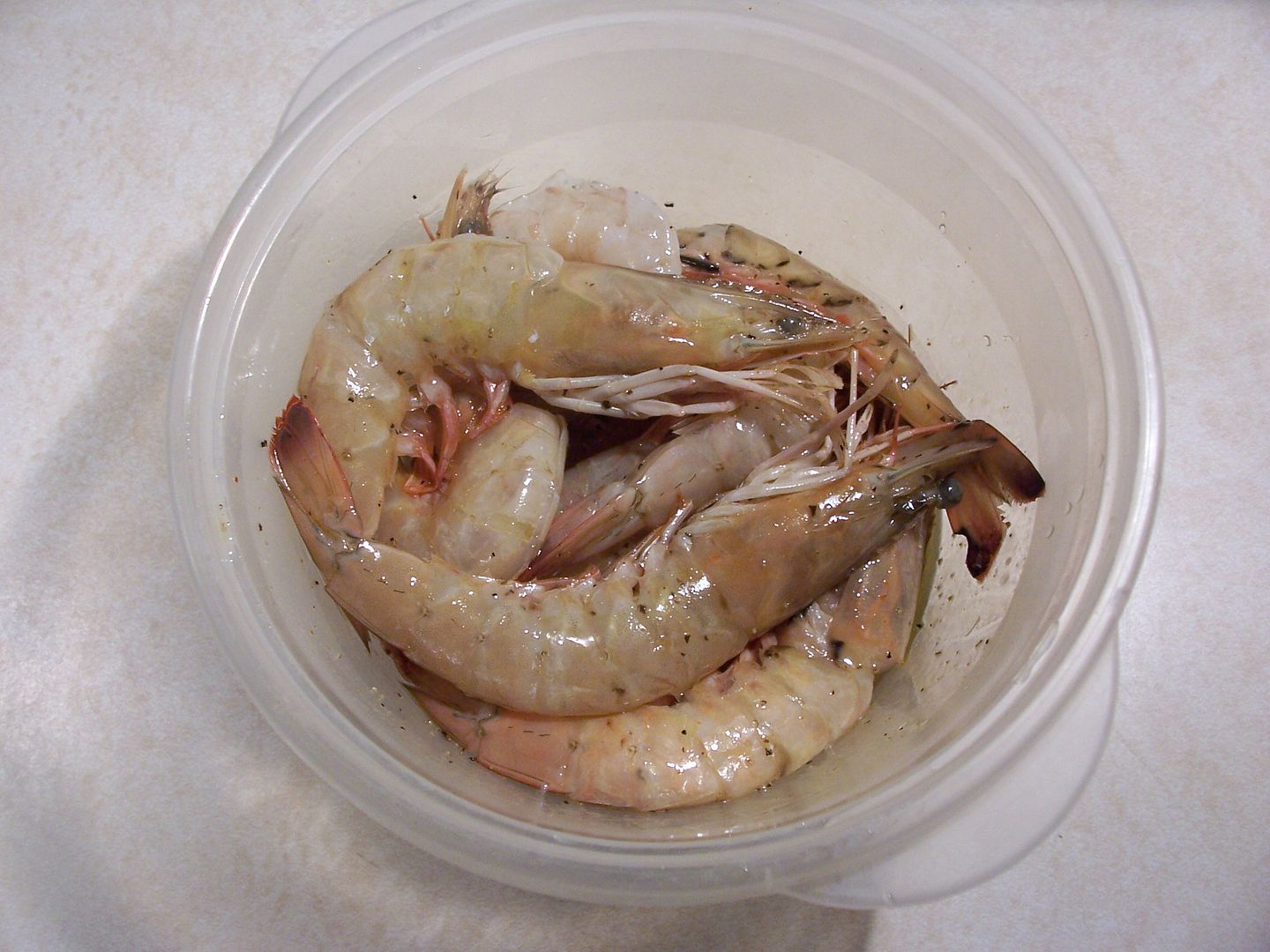 made a marinade of
1/3 c olive oil
2 TBS sherry
2 cloves of garlic minced
salt, pepper and cayenne to taste
I let these chill for 2 hours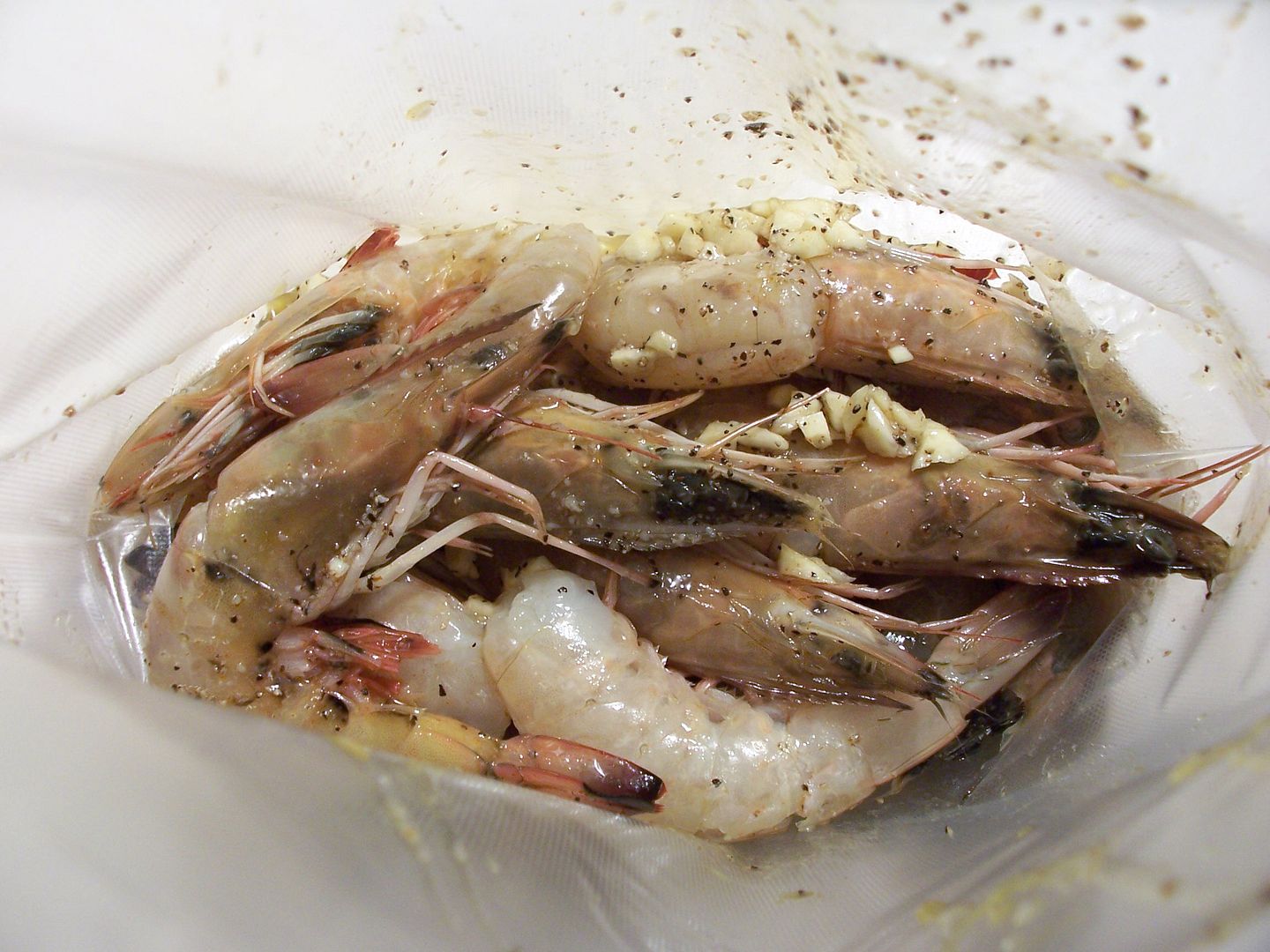 Grilled the shrimp for about 3 1/2 minutes per side... basting with a mixture of melted butter, lemon juice and Old Bay seasoning.
I used the same basting sauce on the blue crabs...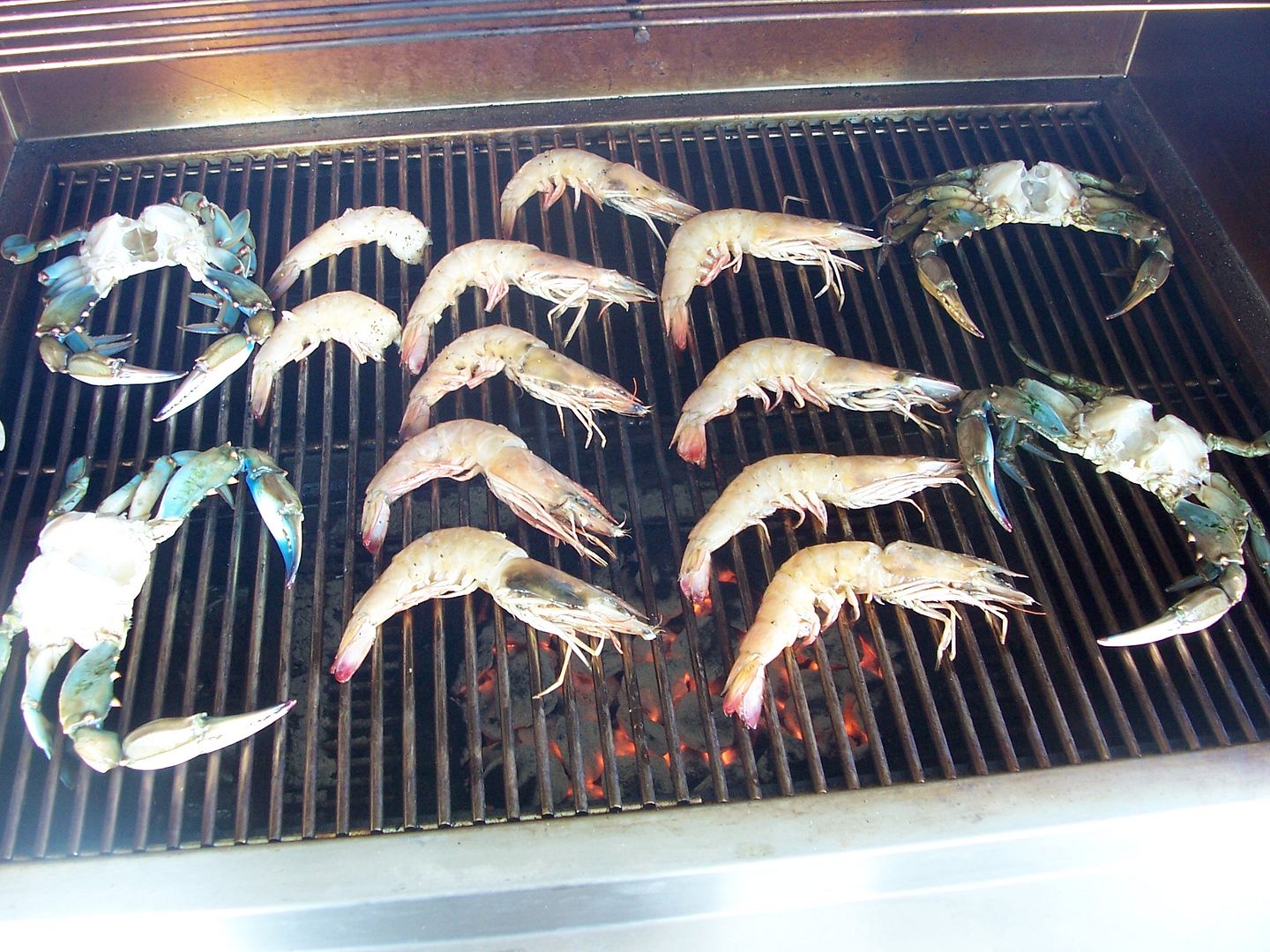 They were pretty tasty. I had planned on making a dipping sauce but didn't... they had plenty of flavor by themselves..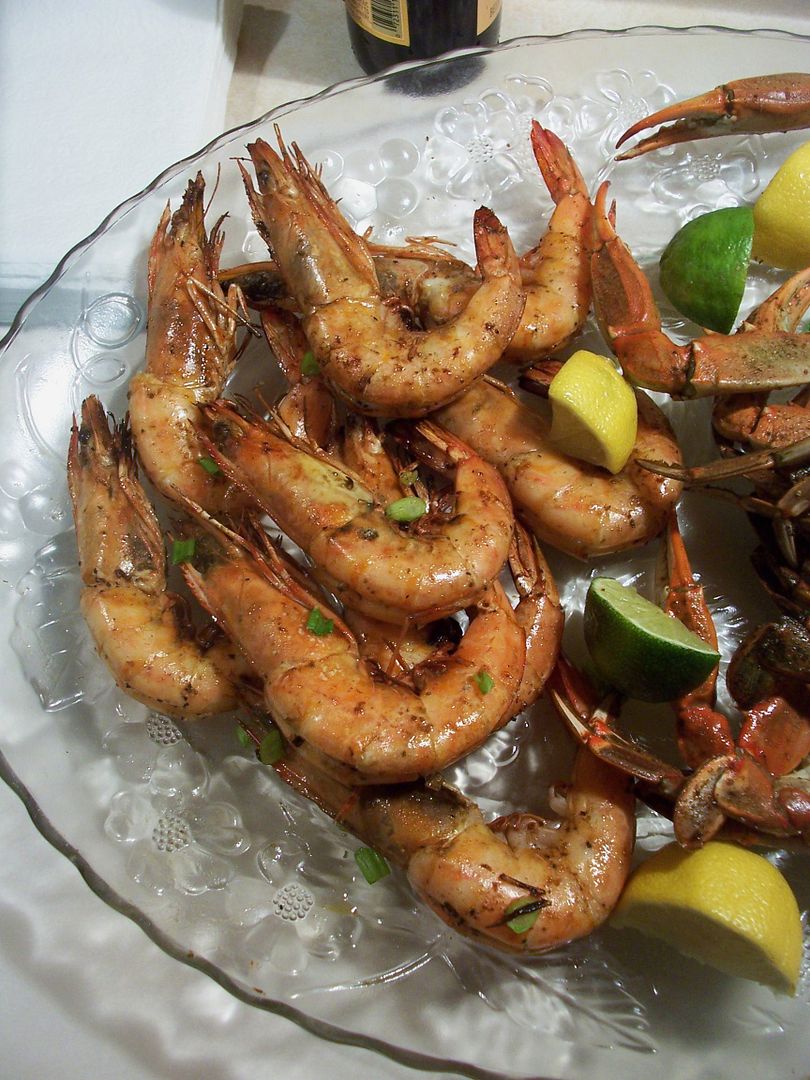 The blue crabs were tasty too.... A lot of work but tasty.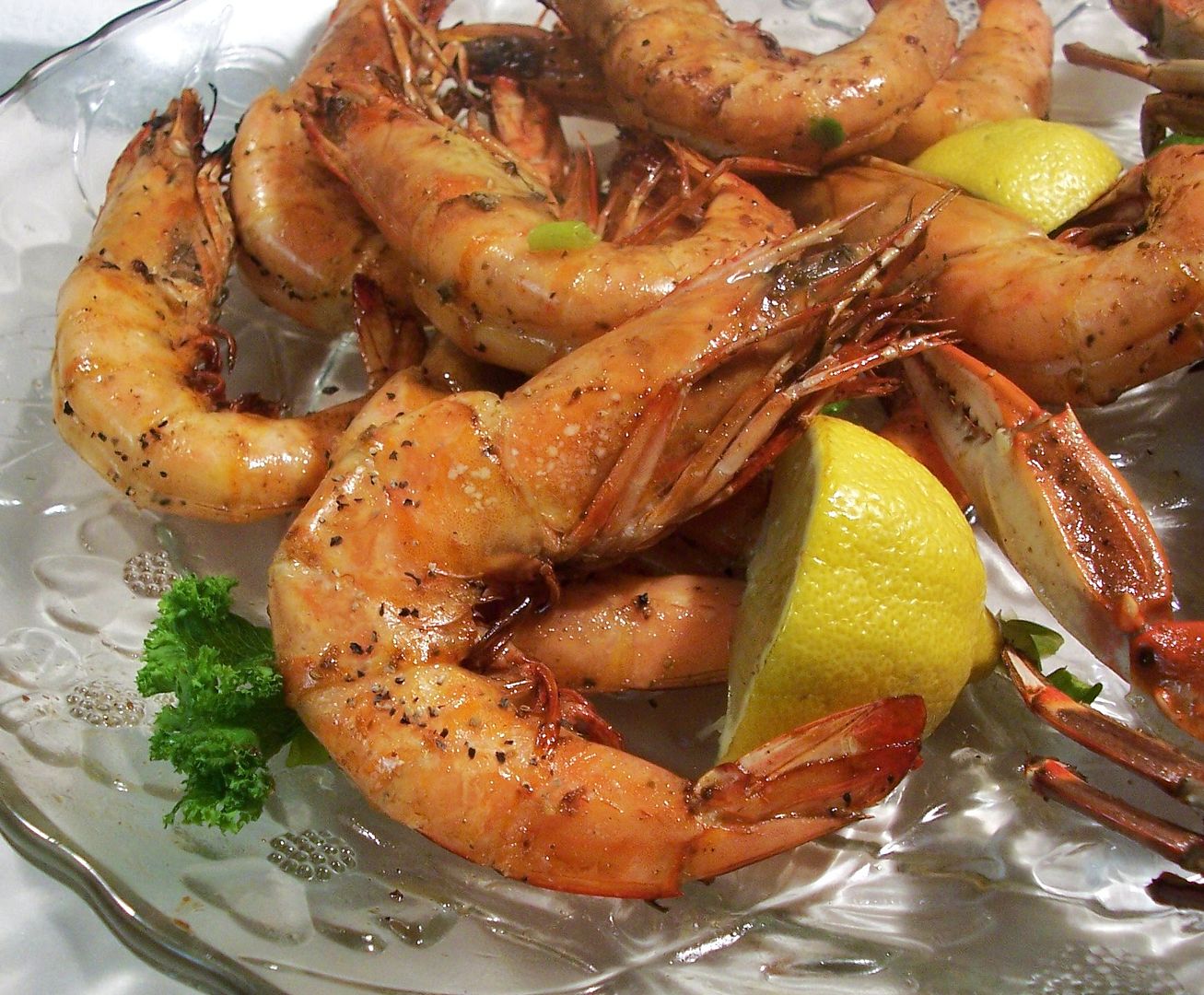 I think I could handle living on a beach.. or at least closer to an ocean. :)