A sweet friend of mine says " The heavens must be crying" when it rains. :)
Not sure how I got to be so lucky but I received a good dose of much needed rain this weekend.
Enough rain to make puddles in the yard..
I could almost hear the grass sucking up the moisture. :)
My rain gauge showed 2 inches in a little over an hour.
I was getting ready to go fishing with friends on their little creek when the rain hit. I assumed the fishing trip had been cancelled. Turned out they didn't get a drop if rain.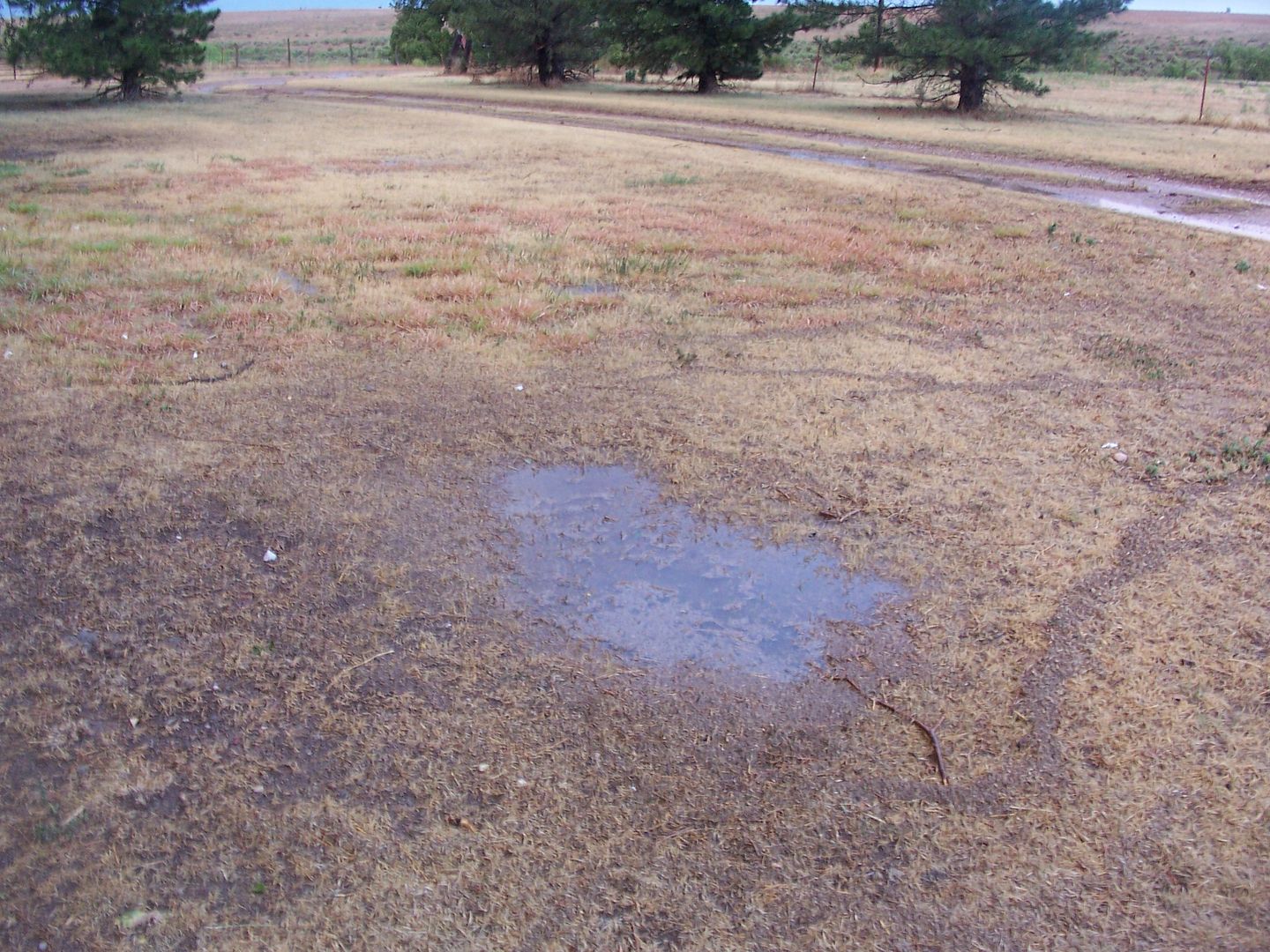 So I loaded up my fishing pole and headed their way...it's not easy to find in the dark. lol
Come to a dead end on the dirt road, then keep to the fence line while crossing the wheat pasture...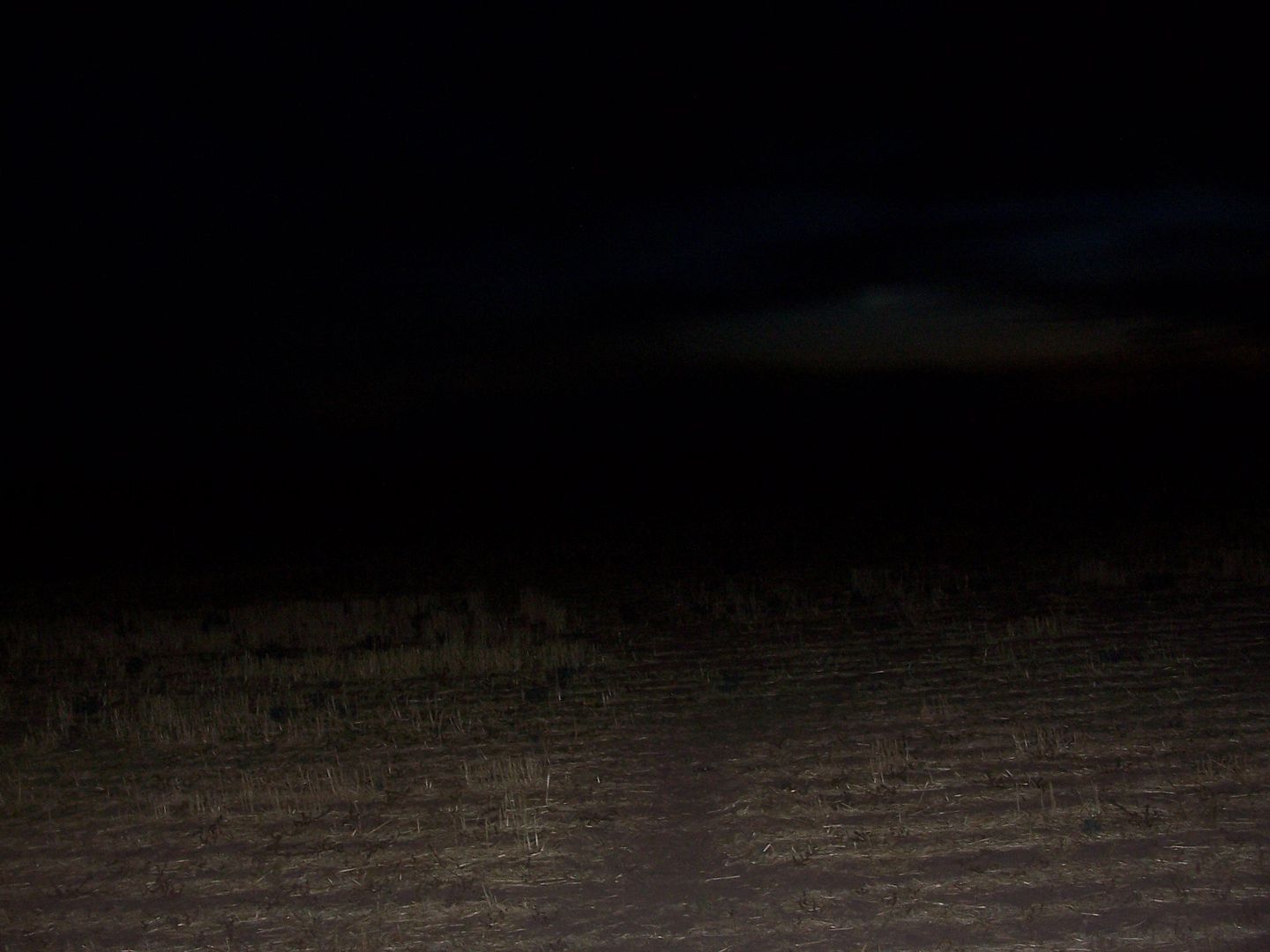 you can see the power pole light on their property... (yes the road was bumpy lol )
past the sage on the right and trees on the left...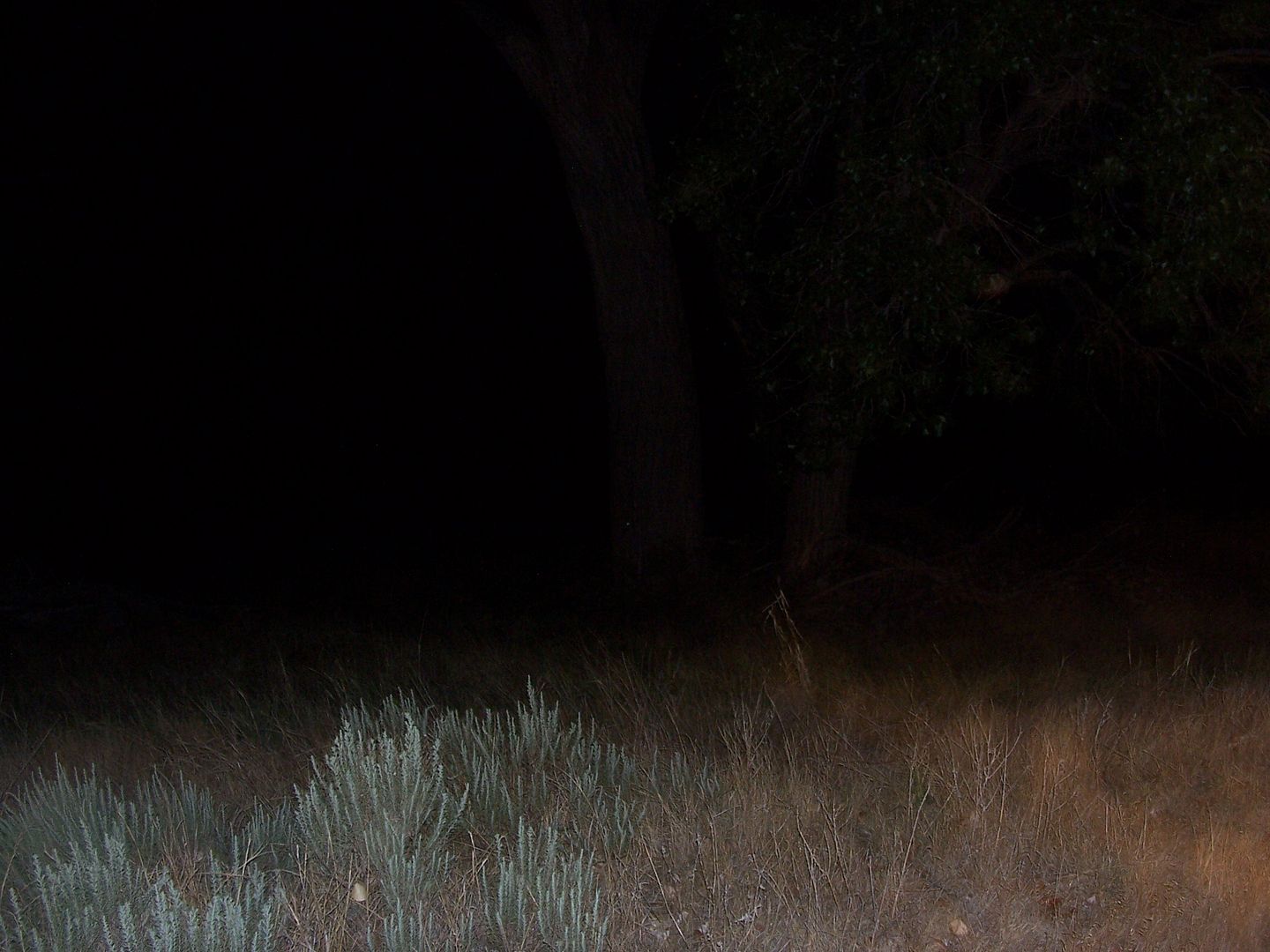 you come to a left turn in the path..
then take another right.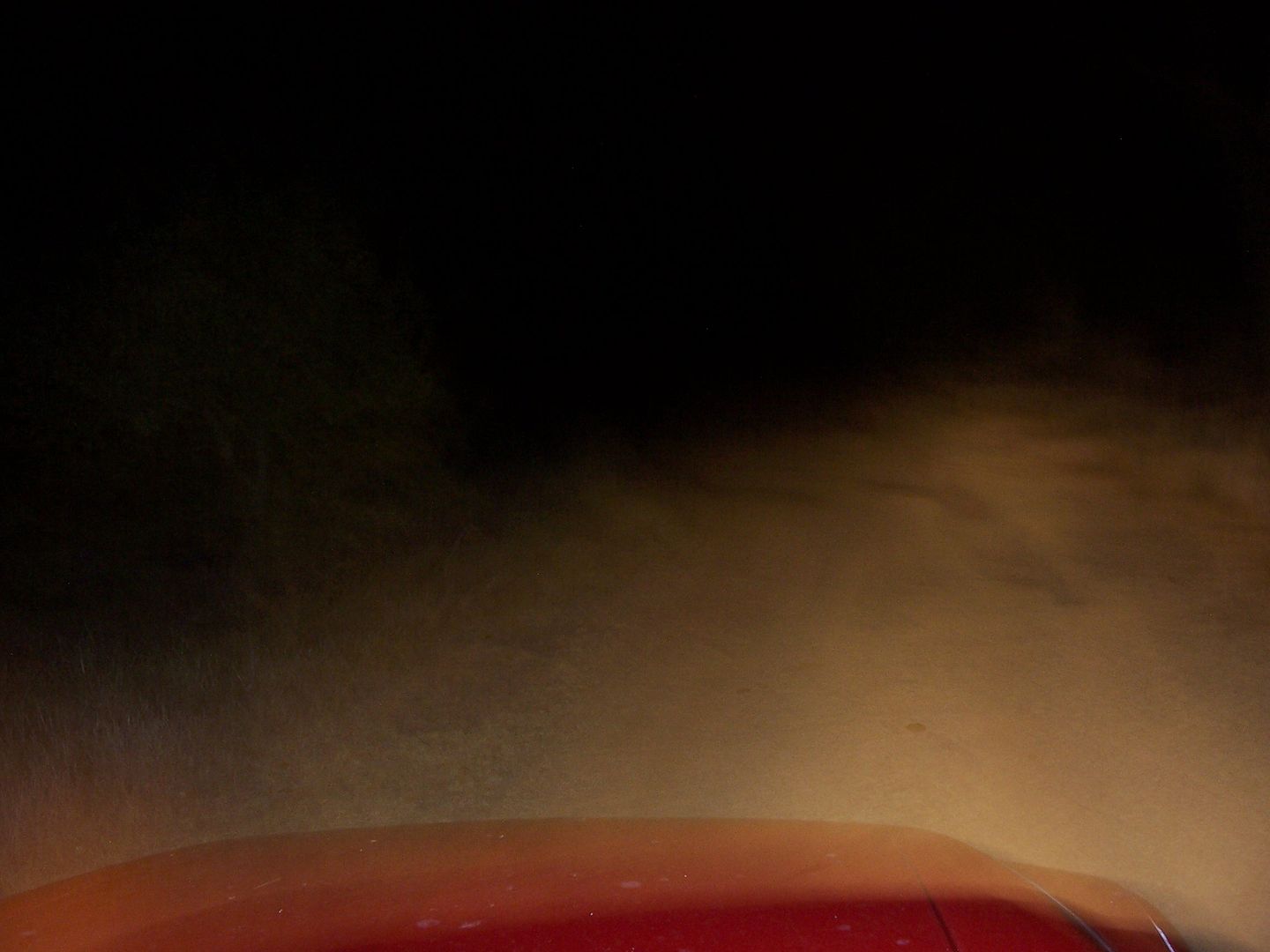 ta-da... made it!
There is a big cooker on the left, a pile of firewood that is burned in a rusted out stock tank fire ring... and a cinder block pit on the right (like mine) for cooking pigs..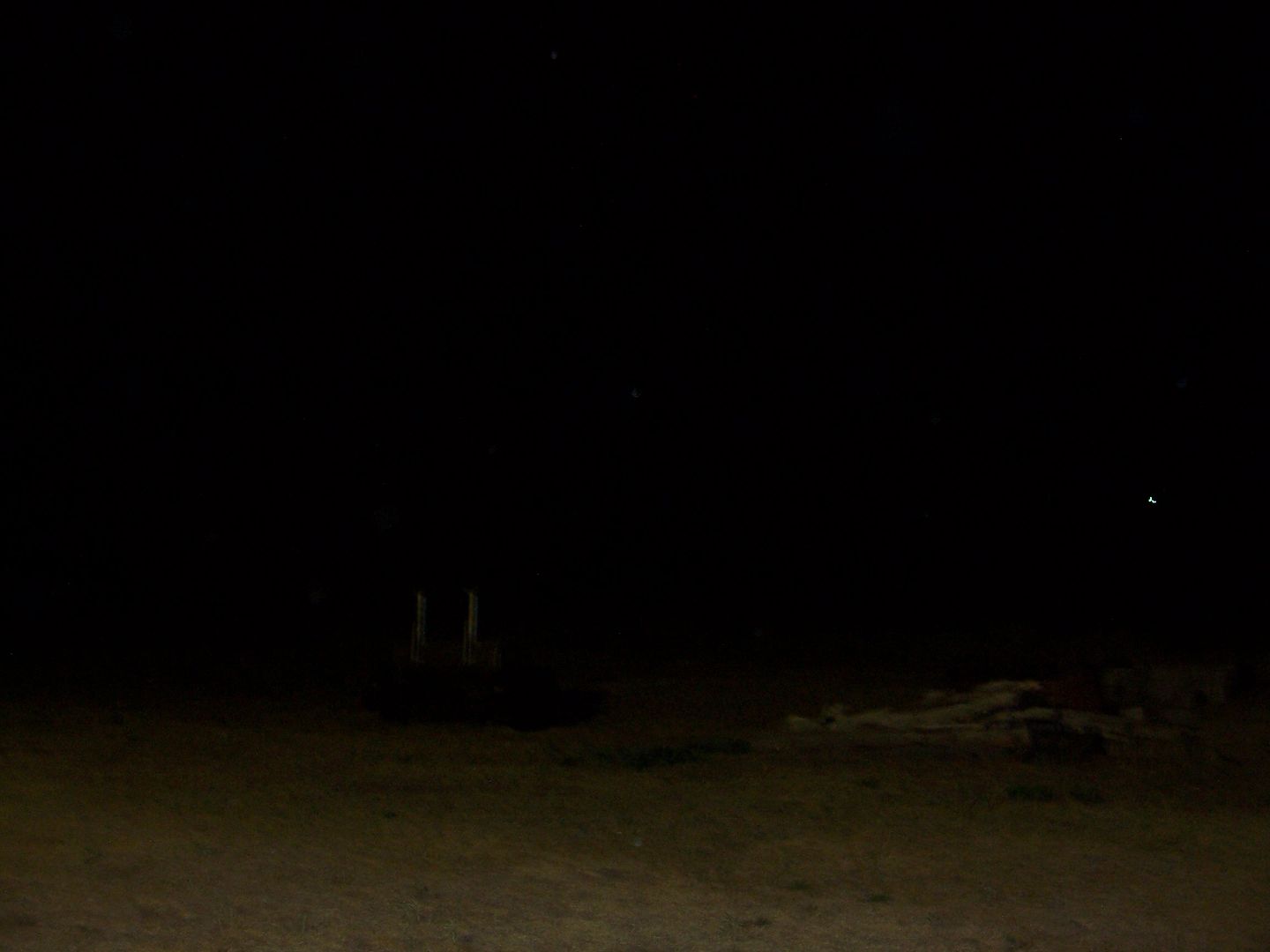 I didn't fish, I just enjoyed the evening visiting and star gazing. The air felt so cool...
Yeah I caught heck for getting rain when they didn't, but it was a nice night anyway. :)
This is
what the drive looks like in the daylight