I know it's not nice of me, but I let out a laugh when I saw a hen blow across the yard this morning. She looked like a bundle of feathers rolling along the ground. I checked the weather... straight line winds are 51 mph, they didn't mention how high the gusts are.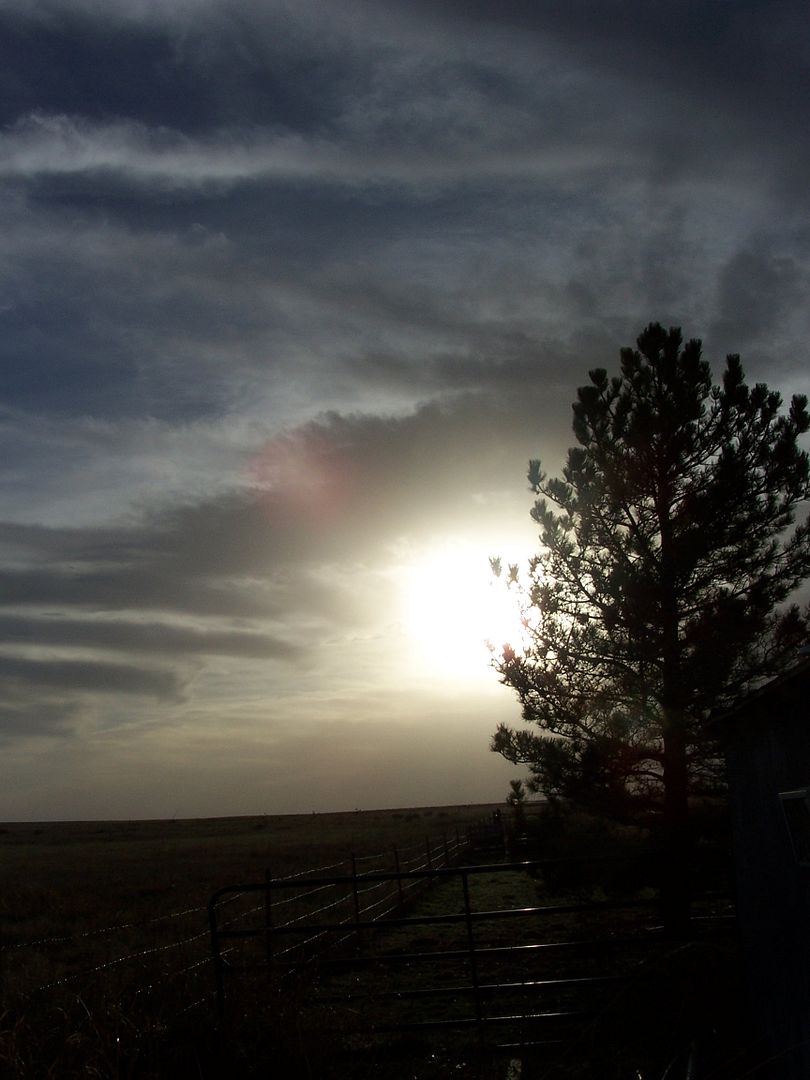 Right now the dirt seeps through any crack it can find.....filtering into the house.
I can taste it.
If it keeps this up I will wet a bandana to cover my mouth and nose.
I'm sorry to hear of the deaths last night due to tornadoes. Makes me glad I'm just eatin' a little dirt.