When smoking friend Jon sent a bit of his
Indian Dry Rub
.... I wanted to give it a go on a smoked pork butt.
I knew that Jon had made a wonderful feast using the rub on a pork butt and topped with raita.. so I wanted to see what it would taste like. :)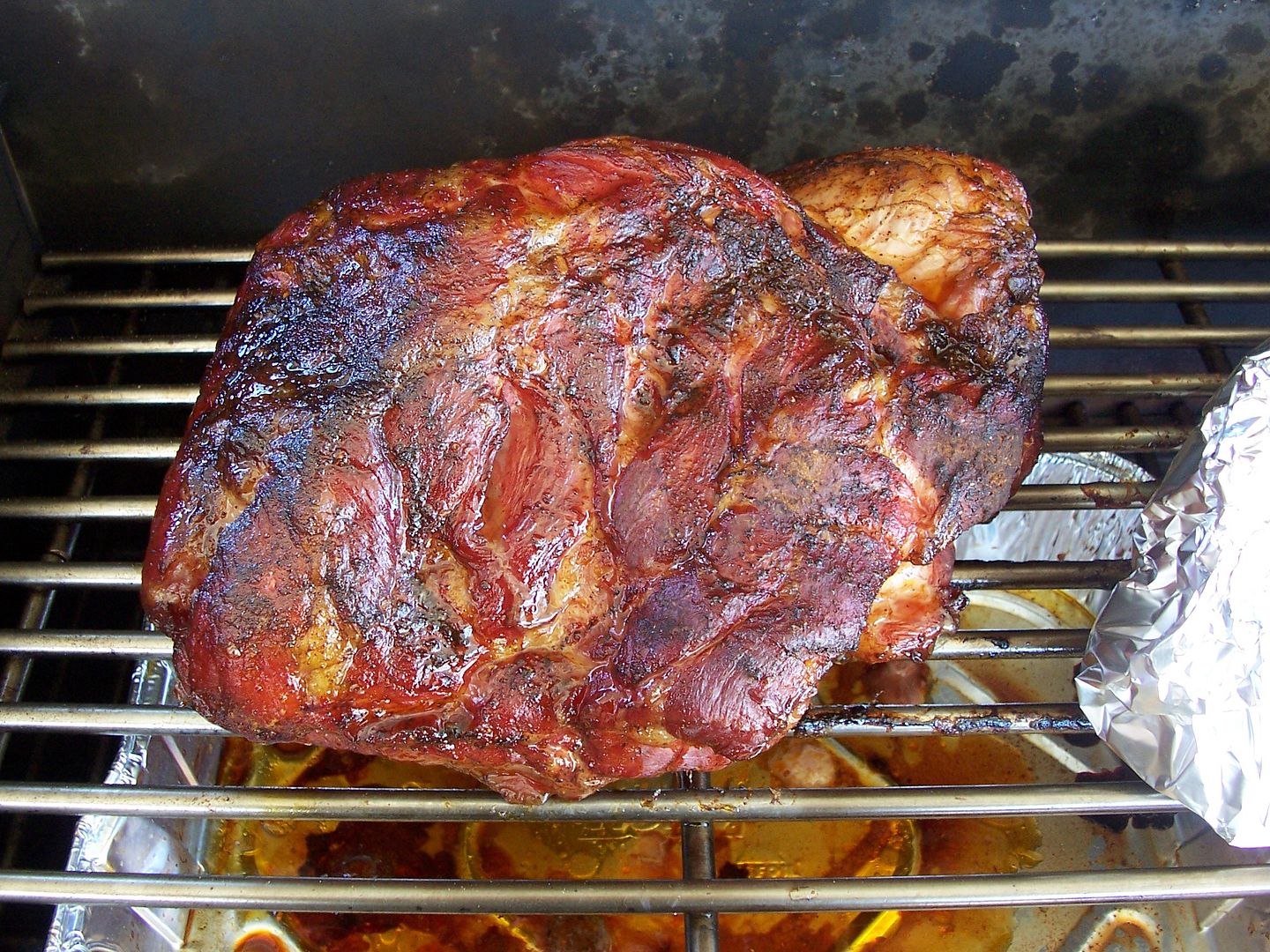 I made a raita to go with the smoked pork...
using shredded cucumber, yogurt, lemon juice, peppers, garlic, ginger, minced onions, kosher salt, cracked black pepper and cumin.





while the raita chilled I made my roti..
last time I made roti I used split yellow peas but this time went for minced green onion and herbs...




then lightly browned on a hot cast iron skillet...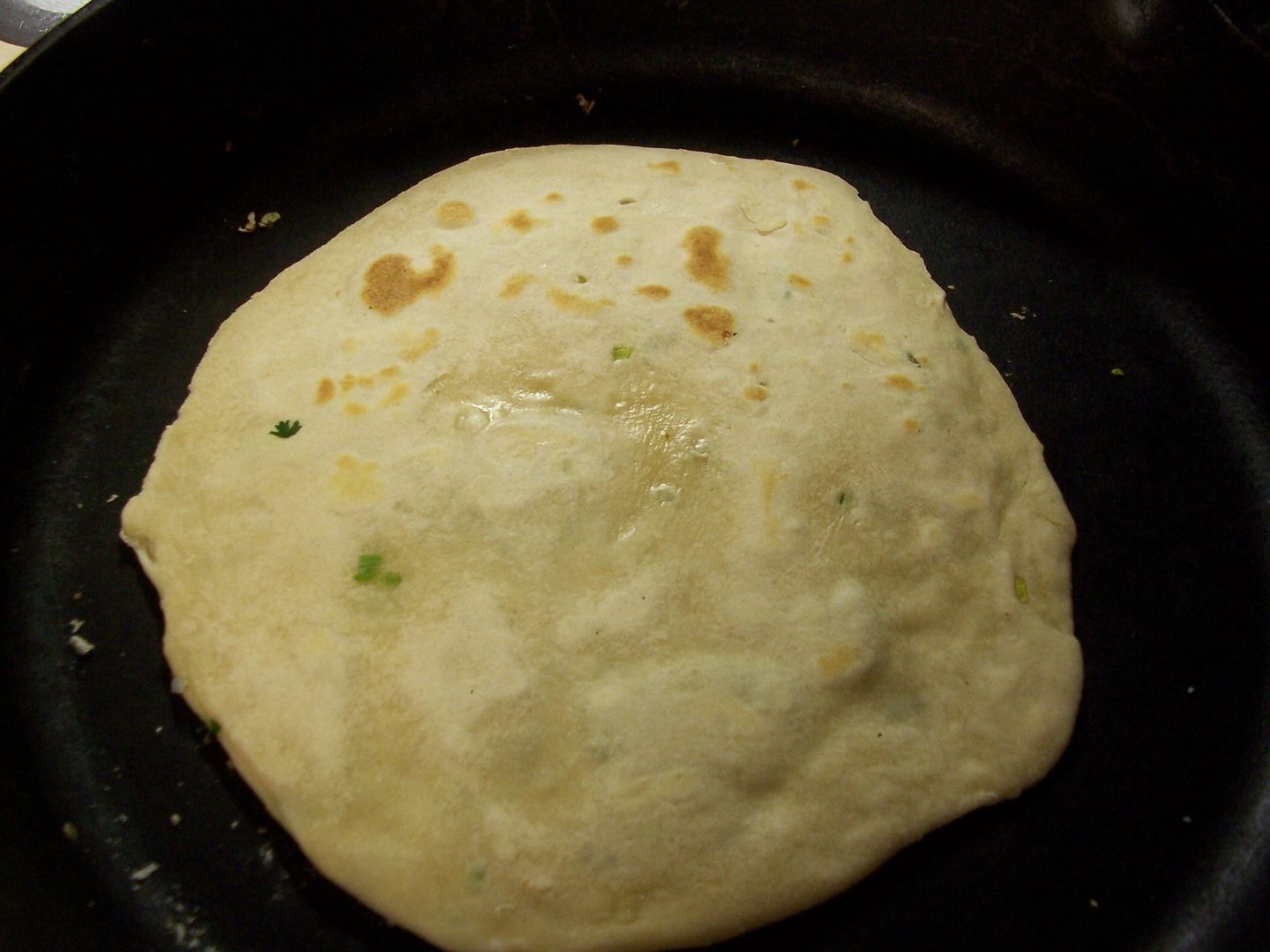 The Indian smoked pork wrapped in roti and topped with the raita....
It was soooooo tasty! The combination of the Indian infused pulled pork topped with raita was a huge hit with my friends... I owe Jon thanks not only for sending the dry rub, but for introducing me to these wonderful new flavors and ideas!