With deer season going on and fall in the air, I have been finding ways to get out to enjoy everything and still cook for everyone. :)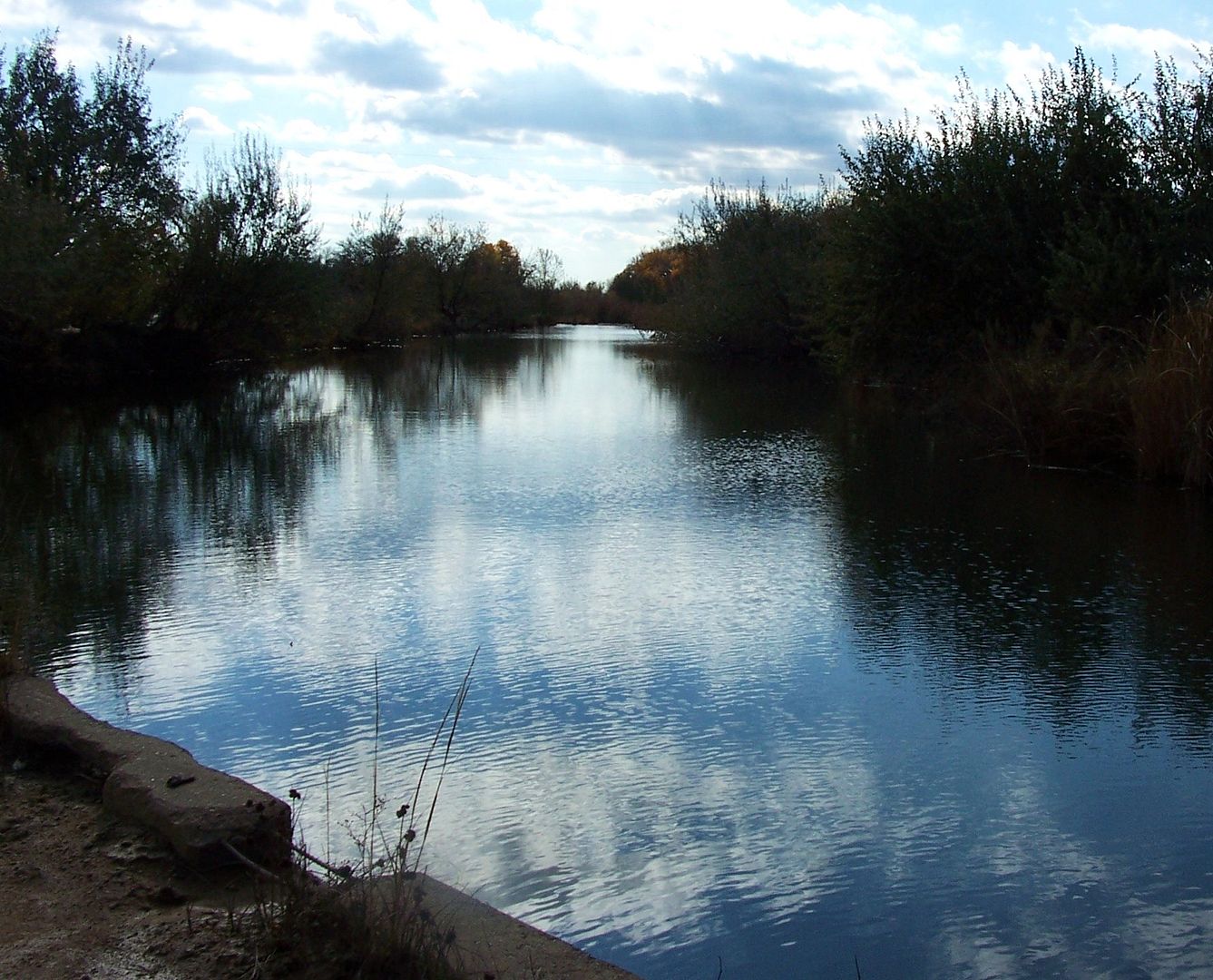 The day before Thanksgiving I loaded the Memphis Pro as full as I could. lol I really didn't know how the smoker would handle it....


I scored and smoked the ham for several hours....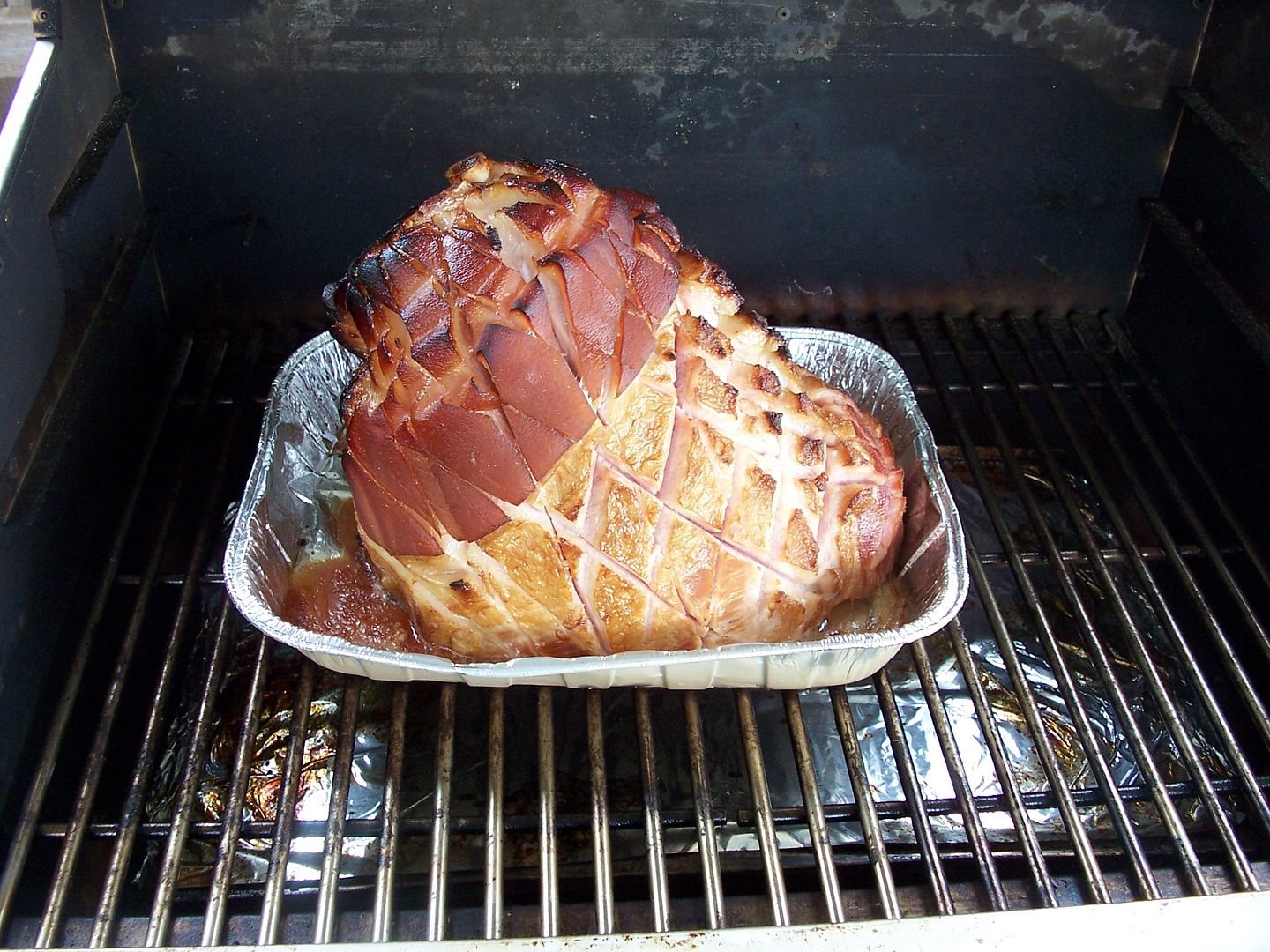 added bacon wrapped corn and a potato casserole. (cubed potatoes, cream cheese, american cheese, sauted onion and garlic in butter... and a bit of milk..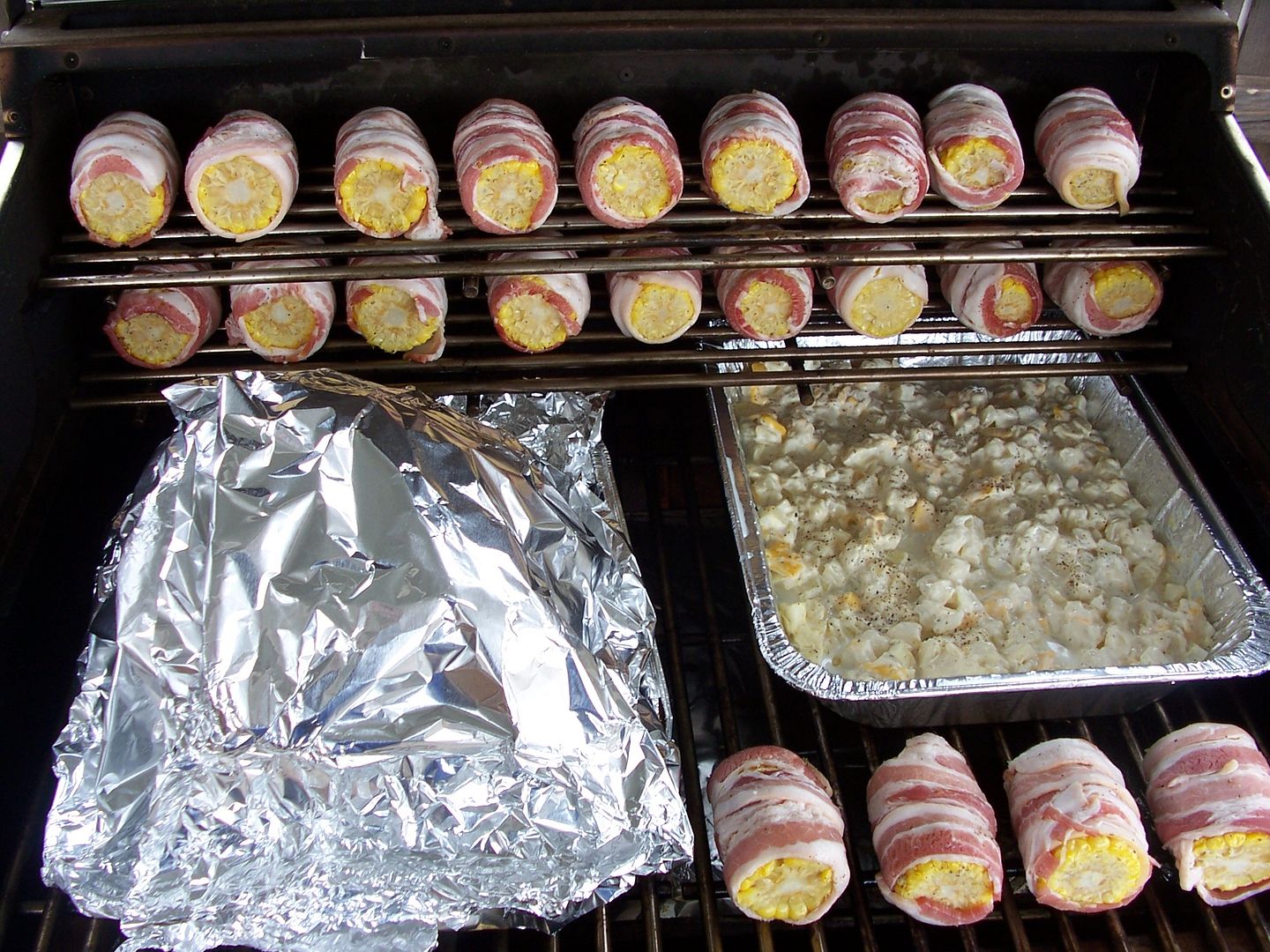 I let them smoke until the bacon was crisp and the potatoes were hot and bubbly..
brushed the ham with mustard, sprinkled with brown sugar, then spritzed with whiskey...





Everything turned out really well.. the smoker handled the full load just fine. :)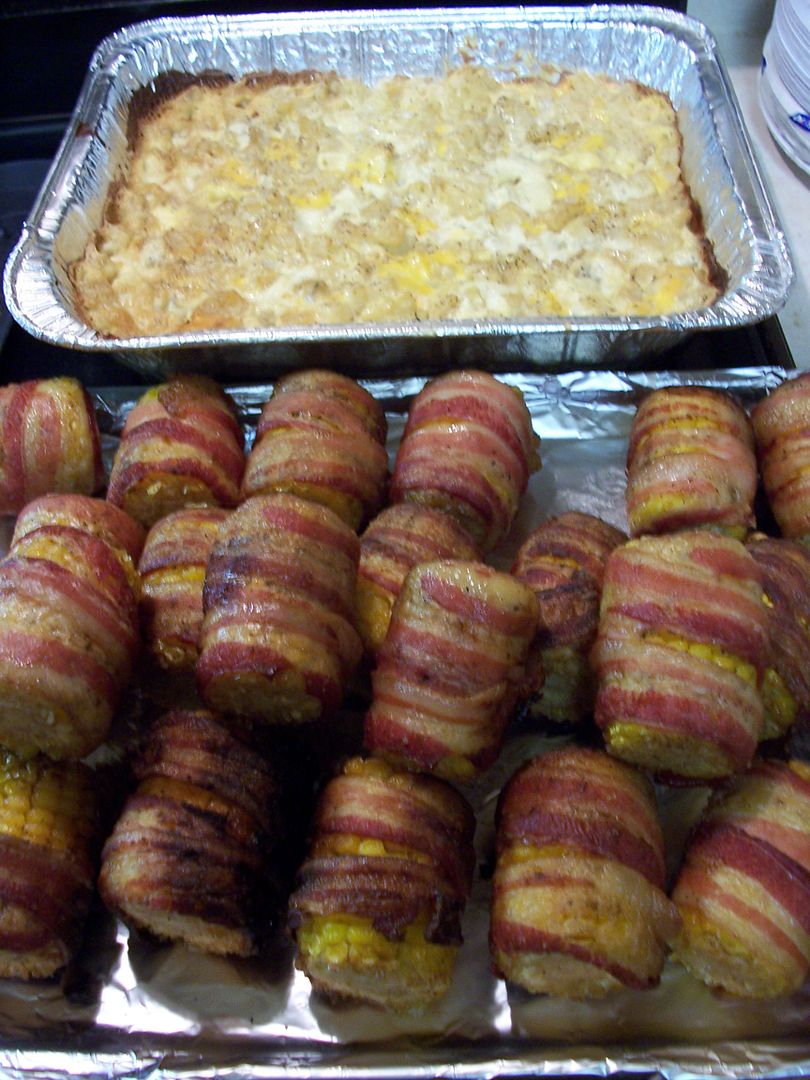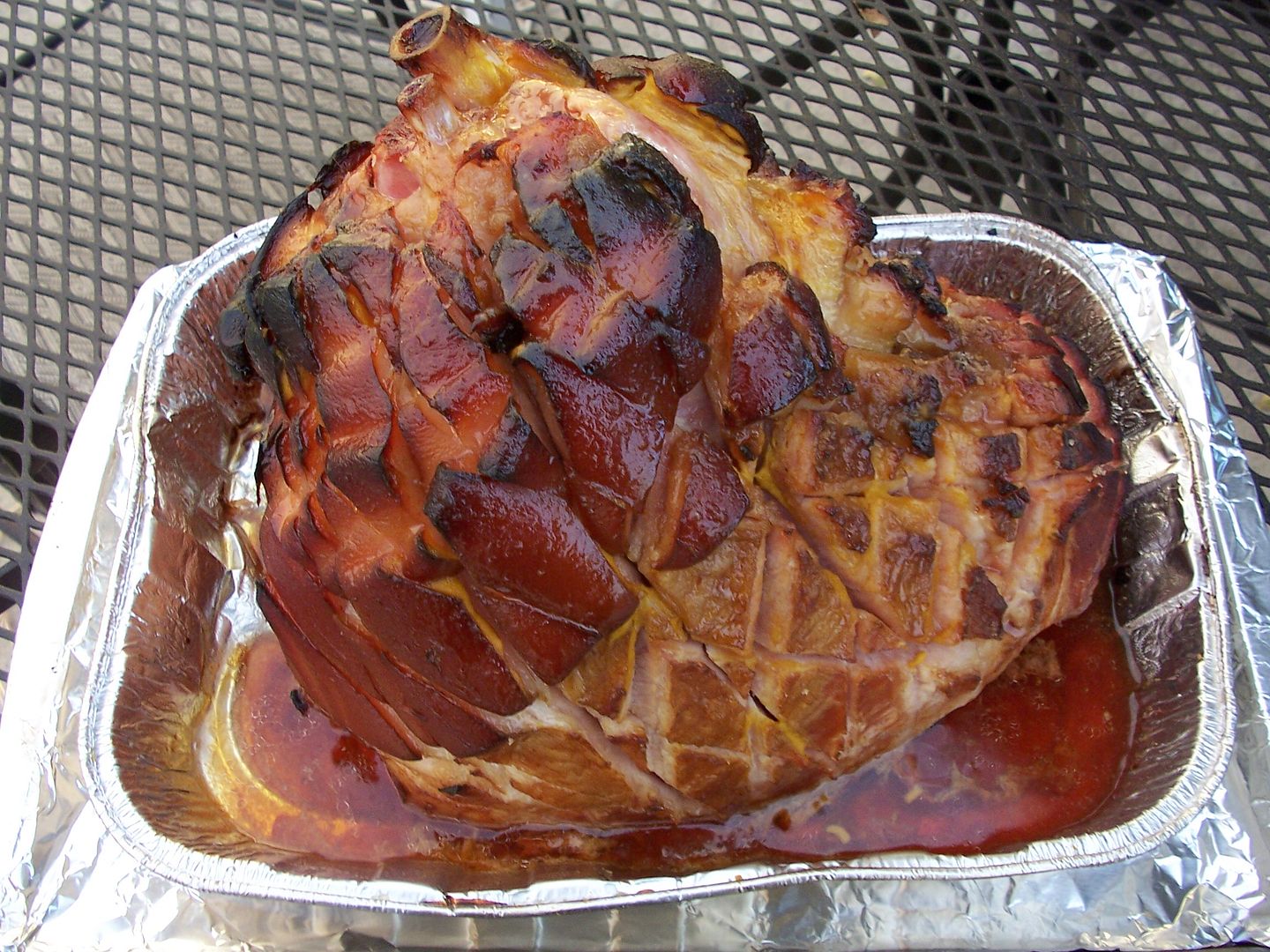 served with slaw... and a few other items.. It was tasty and no one complained! :)