These aren't the best pictures...
I have quite a bit of venison to use before deer season starts in November... so I threw a backstrap into the cooler to cook while camping this weekend.

after starting the fire, I spit some potatoes, added bacon and onion slices then seasoned with garlic, kosher salt and pepper. I dotted with butter before wrapping in foil.






I don't normally marinade a backstrap with the silver skin still on.. but I wanted to go fishing...so I threw the whole thing into a bowl and covered it with dales marinade. Grabbed my fishing pole and let the meat marinade while I relaxed by the lake.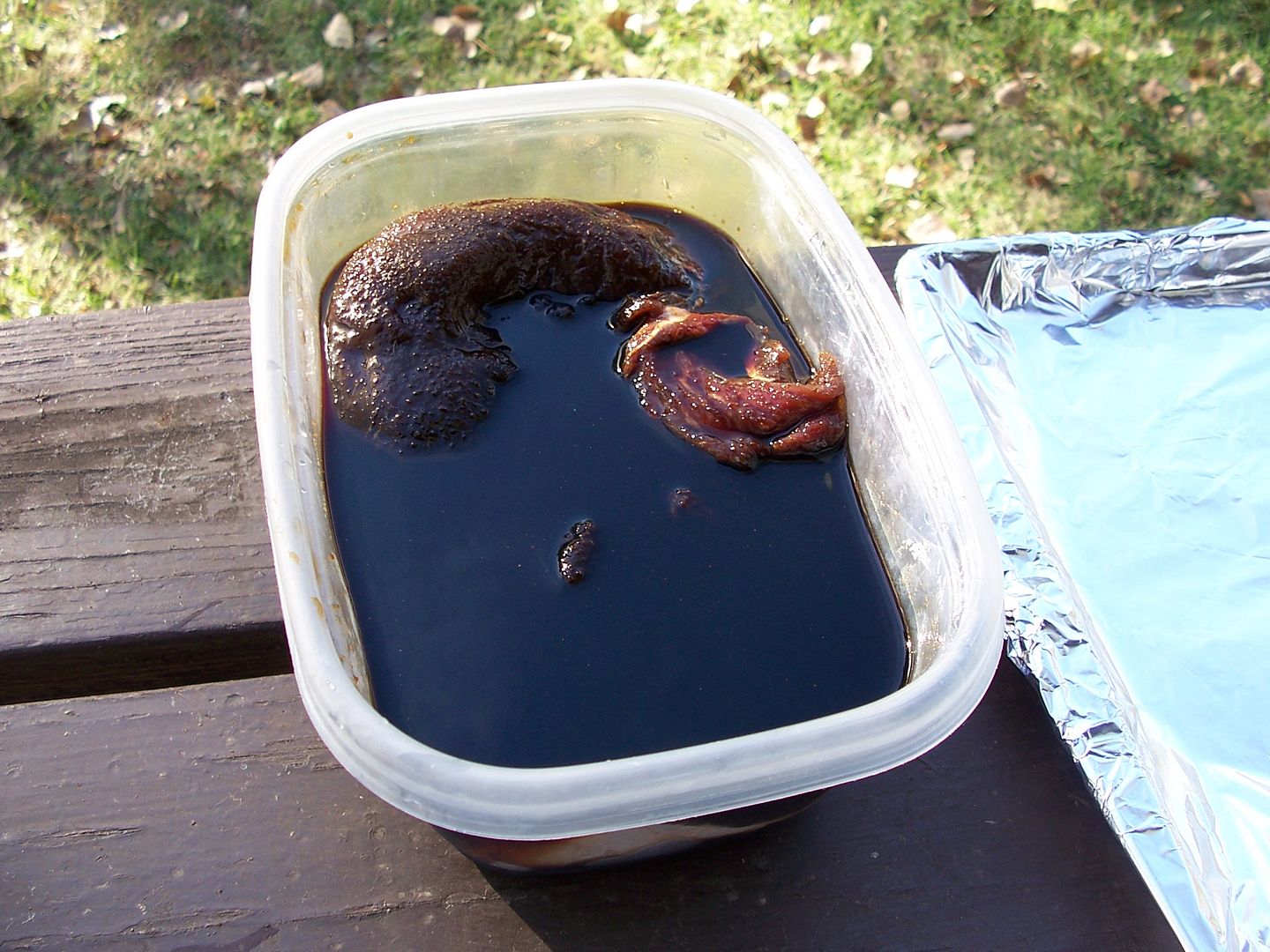 After fishing for a few hours I trimmed the backstrap....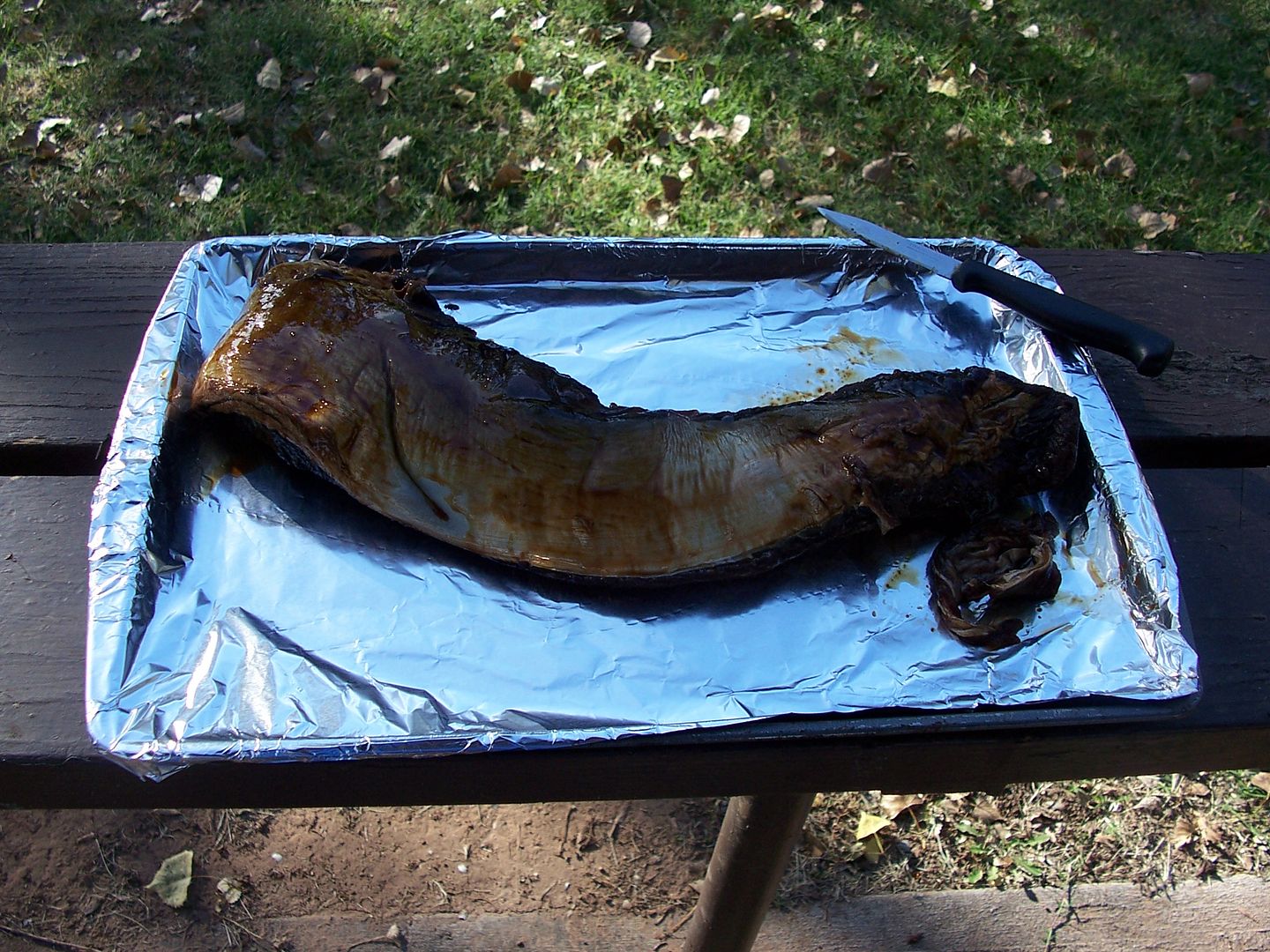 then I seasoned the venison with some mystery seasoning that good friends in Texas (Larry and Bonnie) sent to me (their son lives in Japan). The seasoning has a sweet, ginger, star anise flavor... I'm not sure what it's normally used for but it's great on venison!
I also sprinkled the backstrap with a pepper blend from a talented smoking friend named Phesant. I had tried the pepper blend on some venison steaks earlier and really loved it!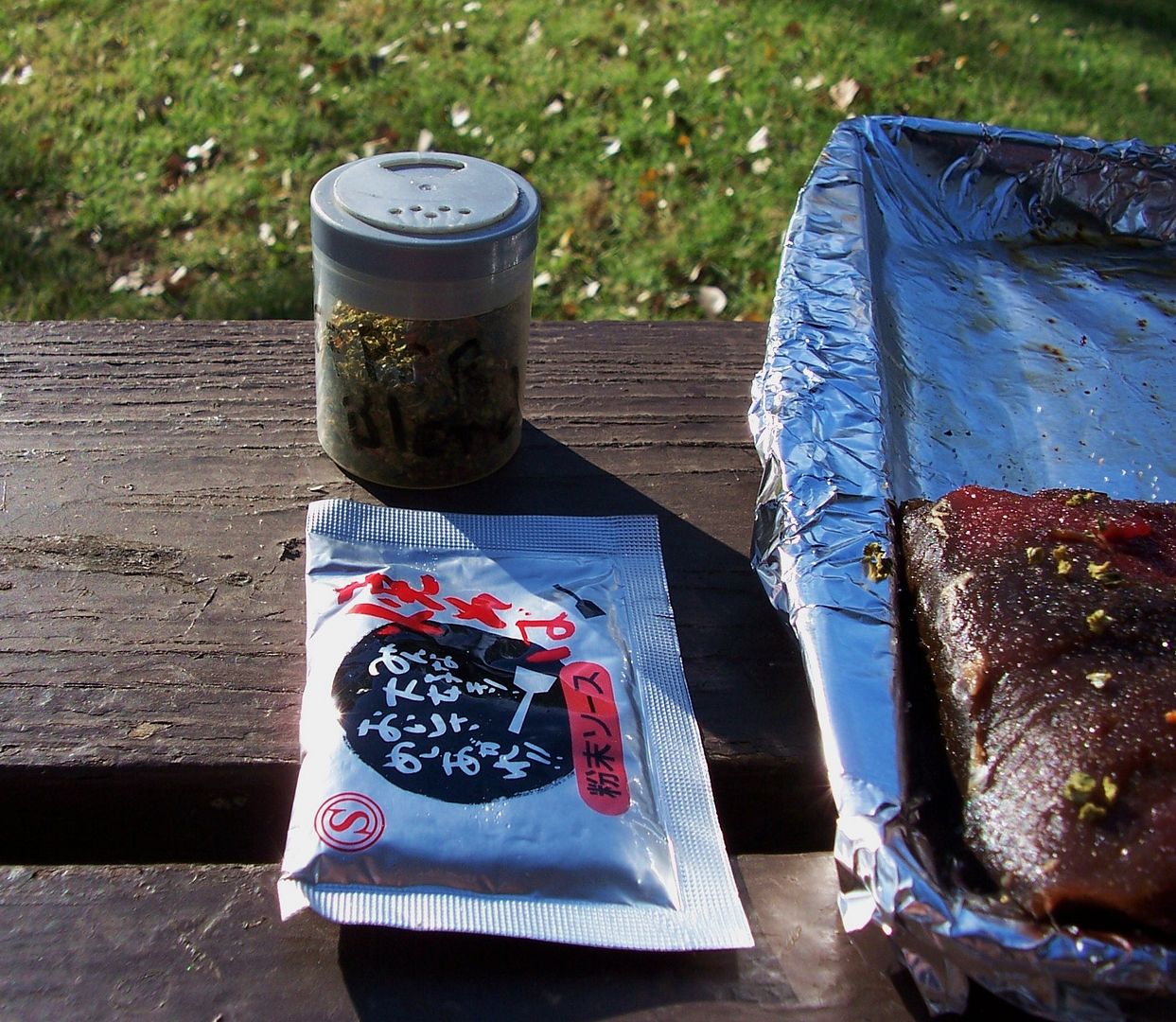 started the tatoes first...
then the backstrap and a skillet of mushrooms with onion, garlic, kosher salt and butter....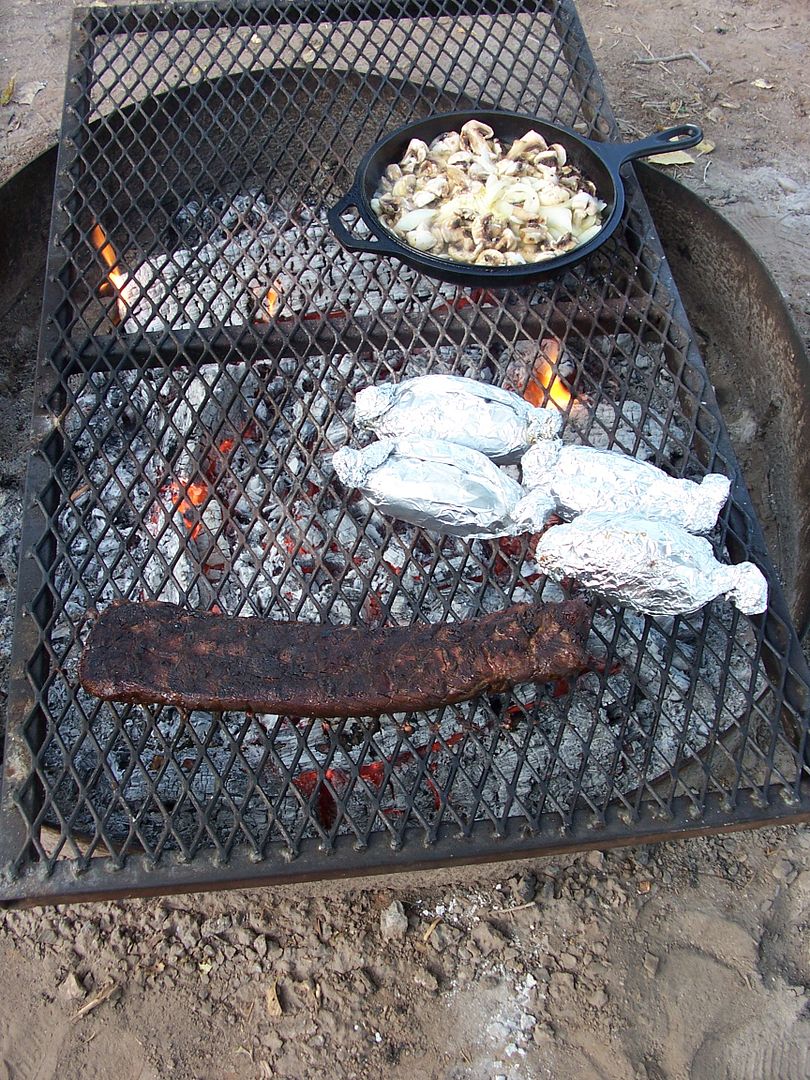 removed the loin and let it rest...... skootched the potatoes and shrooms to the cool side of the fire while I grilled a couple of ribyeyes and made some fried hominy.
I fry a few pieces of bacon in a pot for the hominy, remove the bacon, add minced onions and cook until tender. Then add two cans of drained hominy, salt and pepper, red pepper flakes or cayenne to taste. Then add some butter to the pot then top with the crisp bacon...
It's not a great picture... the backstrap and some ribeye topped with shrooms, the baked potato, fried hominy and cole slaw.
It all tasted great... we decided you can't go wrong with two main dishes of meat and two side dishes topped with bacon. :)