I really don't cook biscuits and gravy every time I camp out...but it's starting to look that way...
It's such an easy breakfast for me to make especially after sitting around the campfire until the wee hours of the morning, solving all of the worlds problems with friends over a cold drink.. :)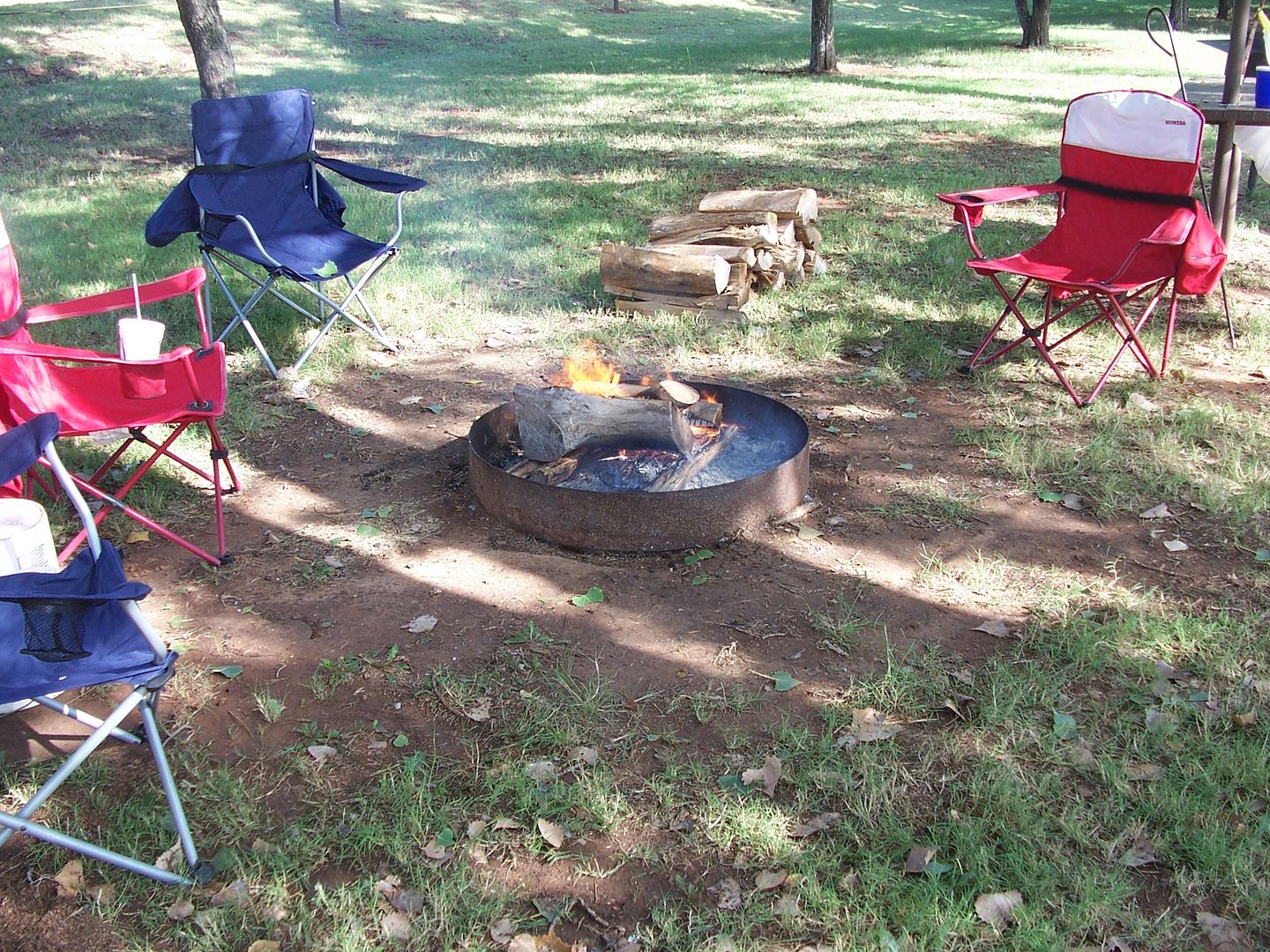 Again.. I use the foil pan method... oil the pan, place the biscuits inside, cover with another oiled pan and wrap in foil...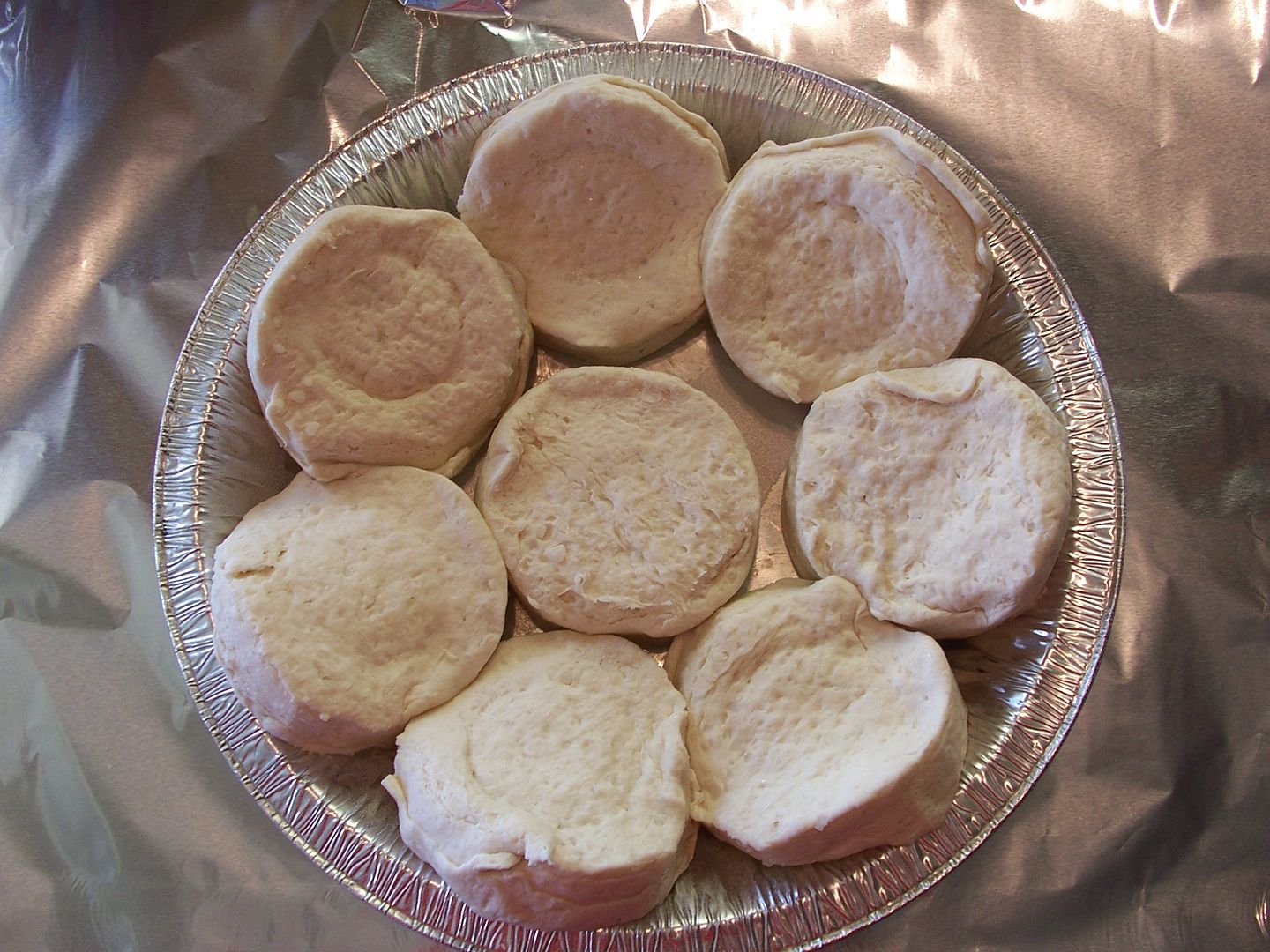 I flip ane rotate the biscuits for even cooking... brown some sausage for the gravy and scramble eggs...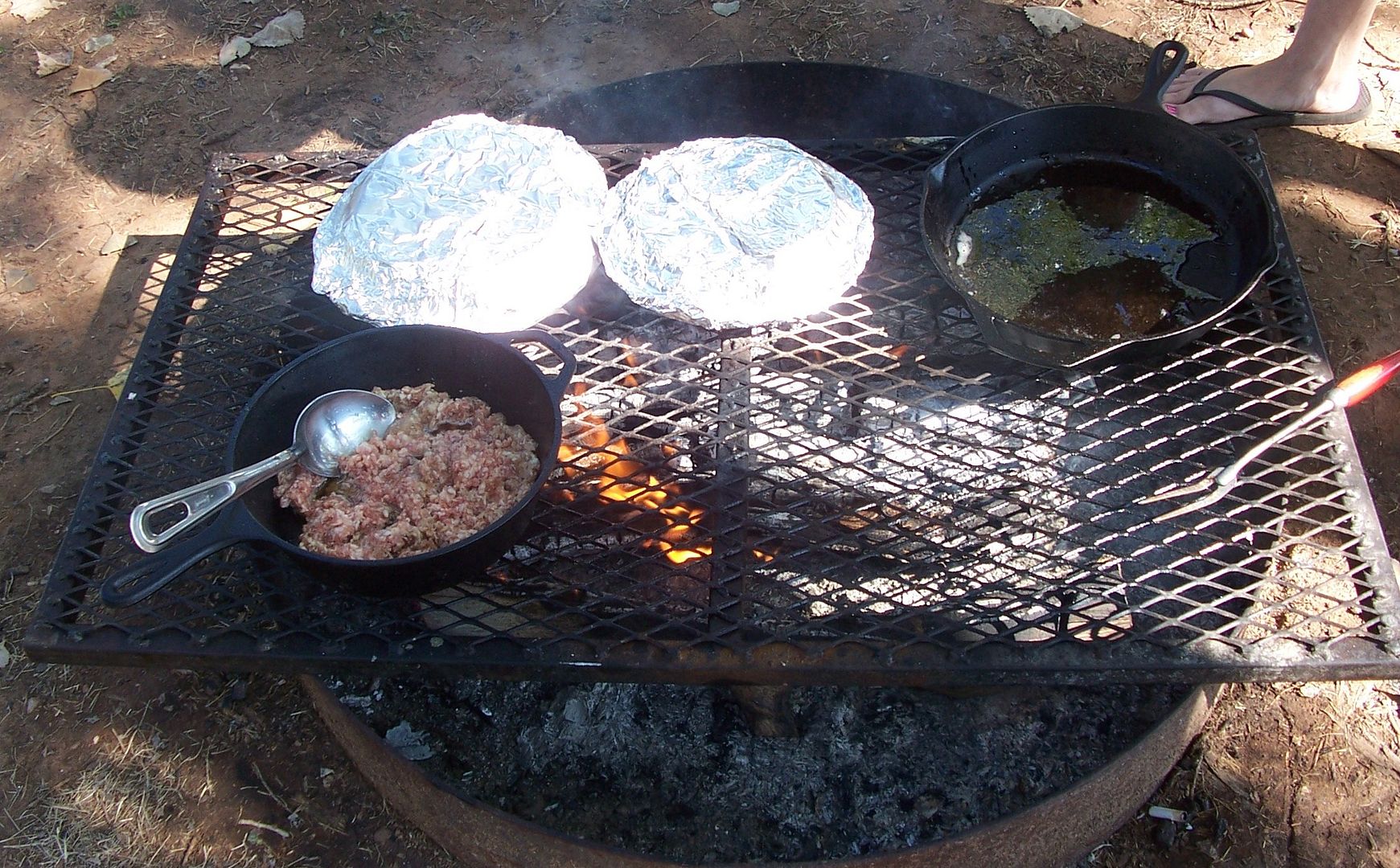 add flour, seasonings and milk to the sausage gravy and let it simmer until hot and bubbly..
the biscuits turned out just right this time. :)
It was a tasty breakfast... but then again everything tastes so good over a campfire. :)