From my last camping trip to the lake...

fried tatoes, bacon, eggs and toast for breakfast...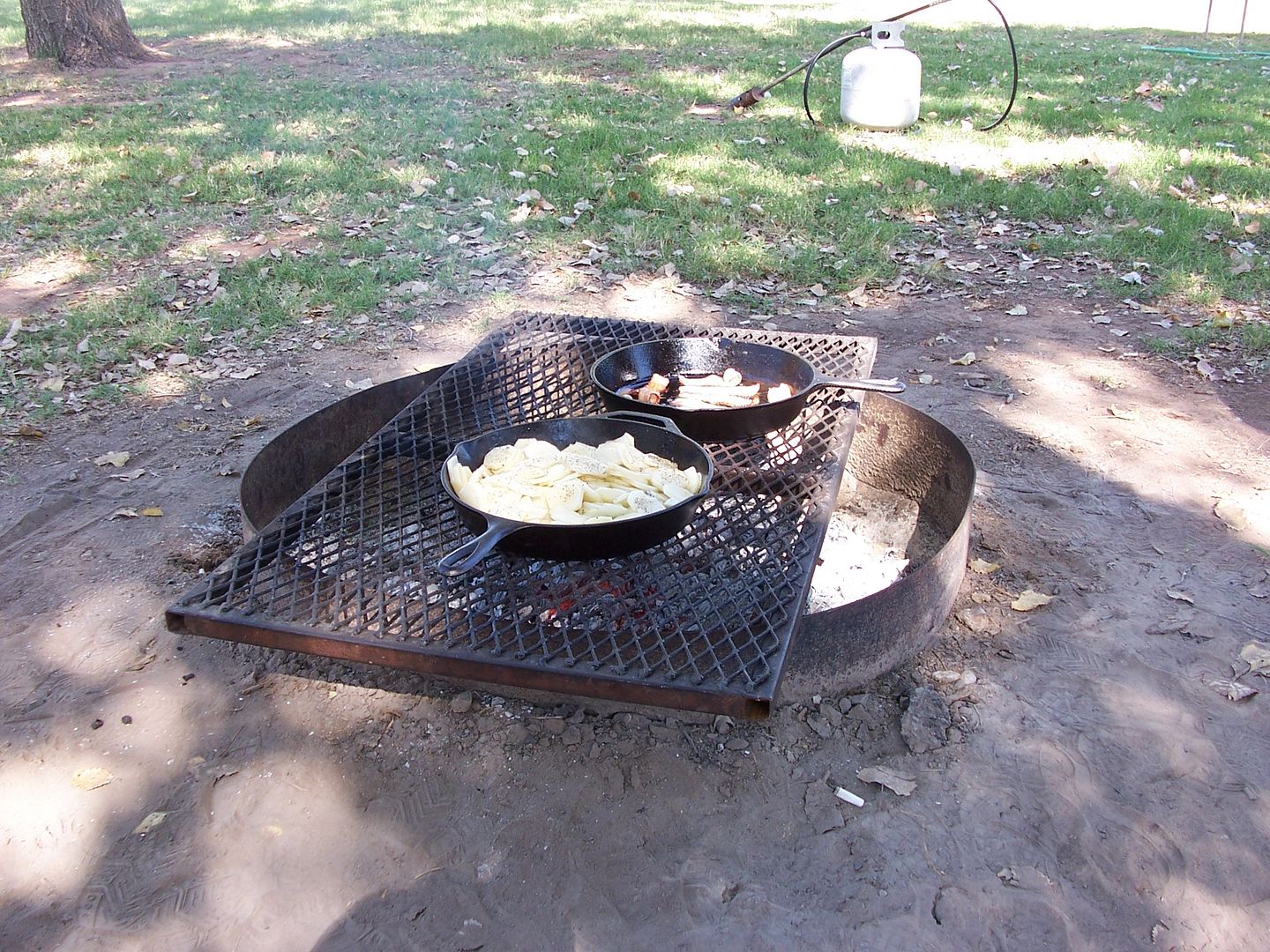 my favorite little fishing spot... even though I didn't catch one fish (or stick).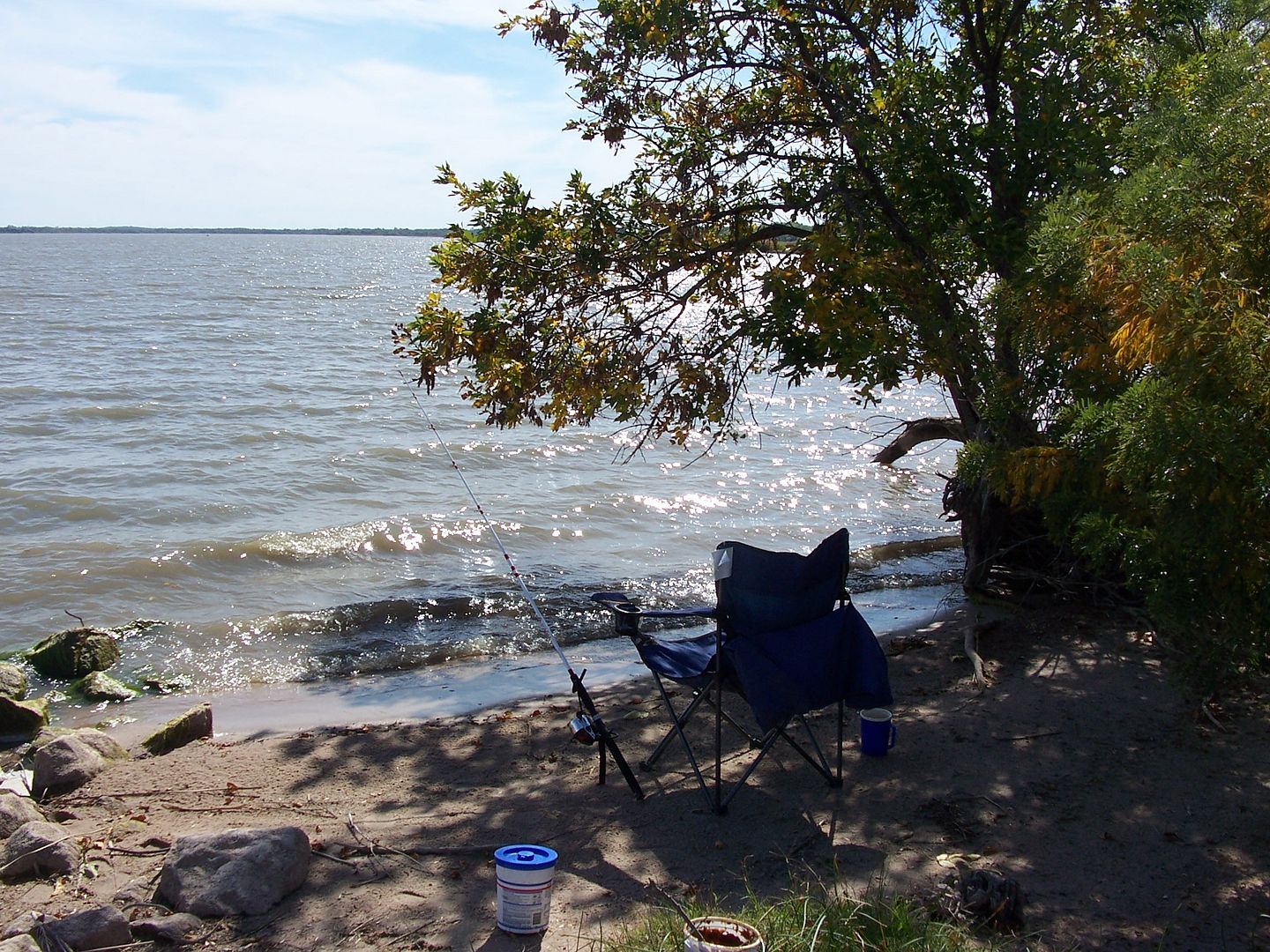 a stick in the water, trying to tempt me...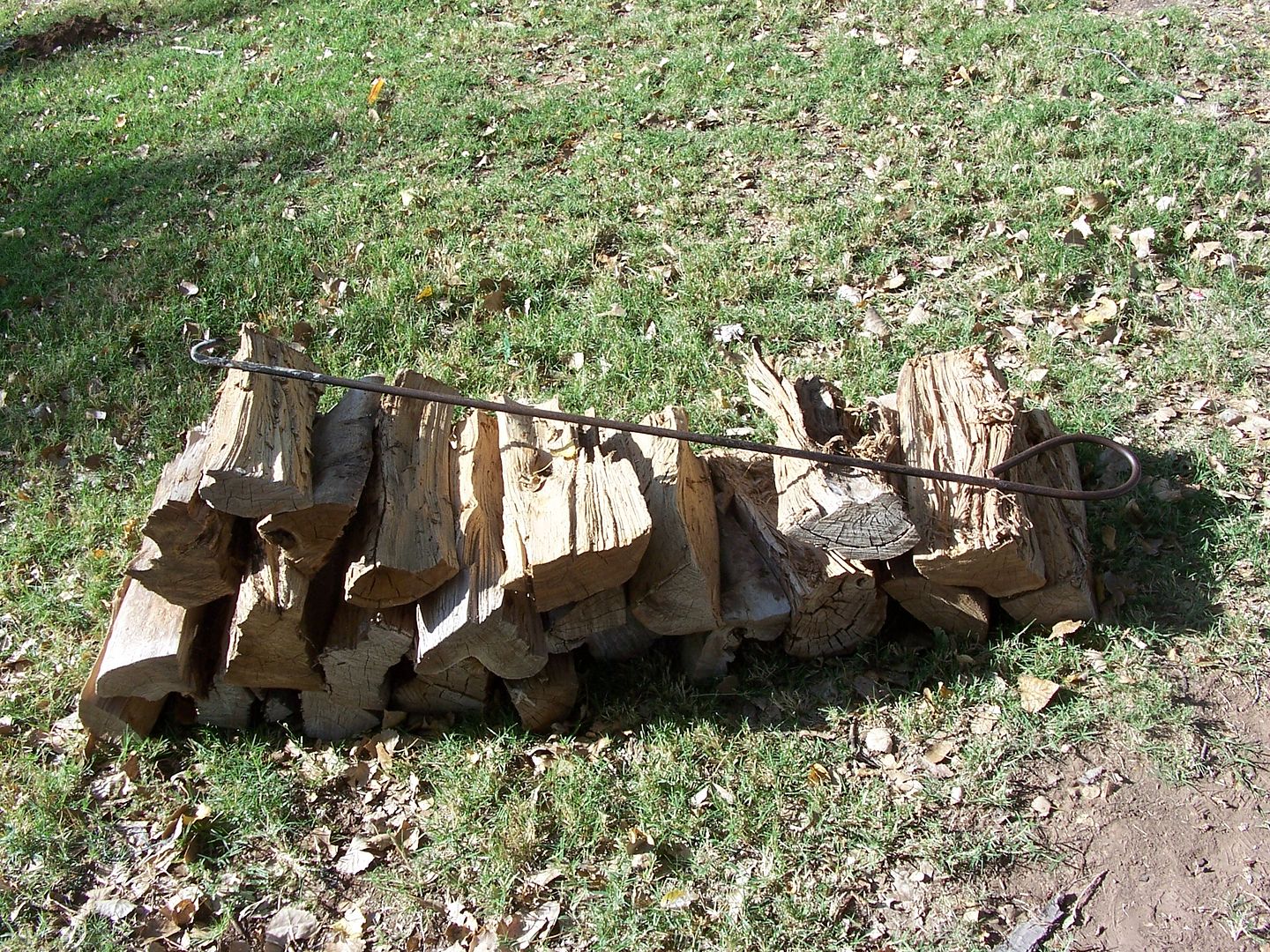 my little rocker by the fire...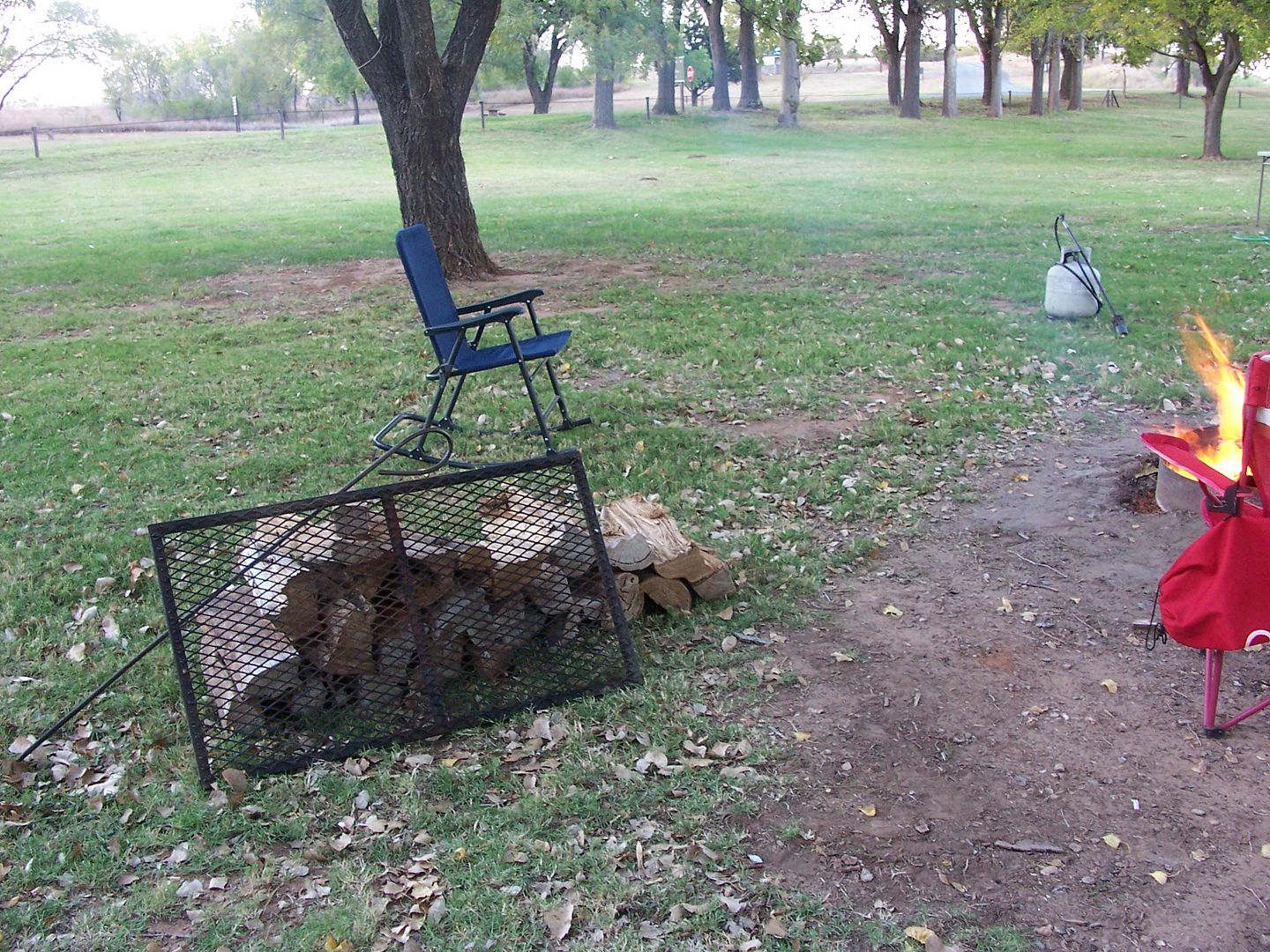 a cold drink for the evening..
the koozie with opener idea came from a Texan... now I can open my beer by myself. lol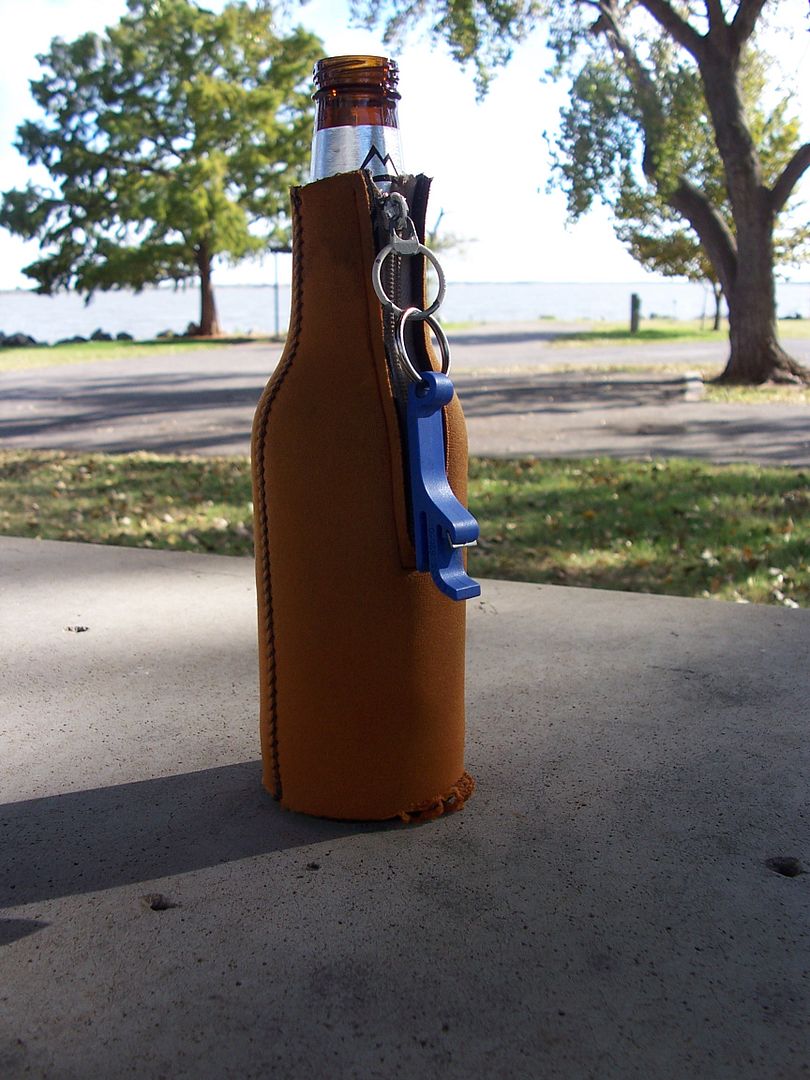 Several of the world's problems were solved here by the fire. :)
Can't wait to go again!