I love these things. Sometimes I smoke the fish but this time I decided to fire up the grill...
I made my chipotle slaw...
Mix 1/2 cup of mayo
1 chipotle pepper in adobo sauce, chopped (you can use more)
some chopped onion
salt to taste
a squeeze of lime juice
and 1 bag of pre-shredded cabbage
chill while grilling the fish

Made my pico de gallo...
onions
jalapenos
garlic
tomatoes
cilantro
lime juice and salt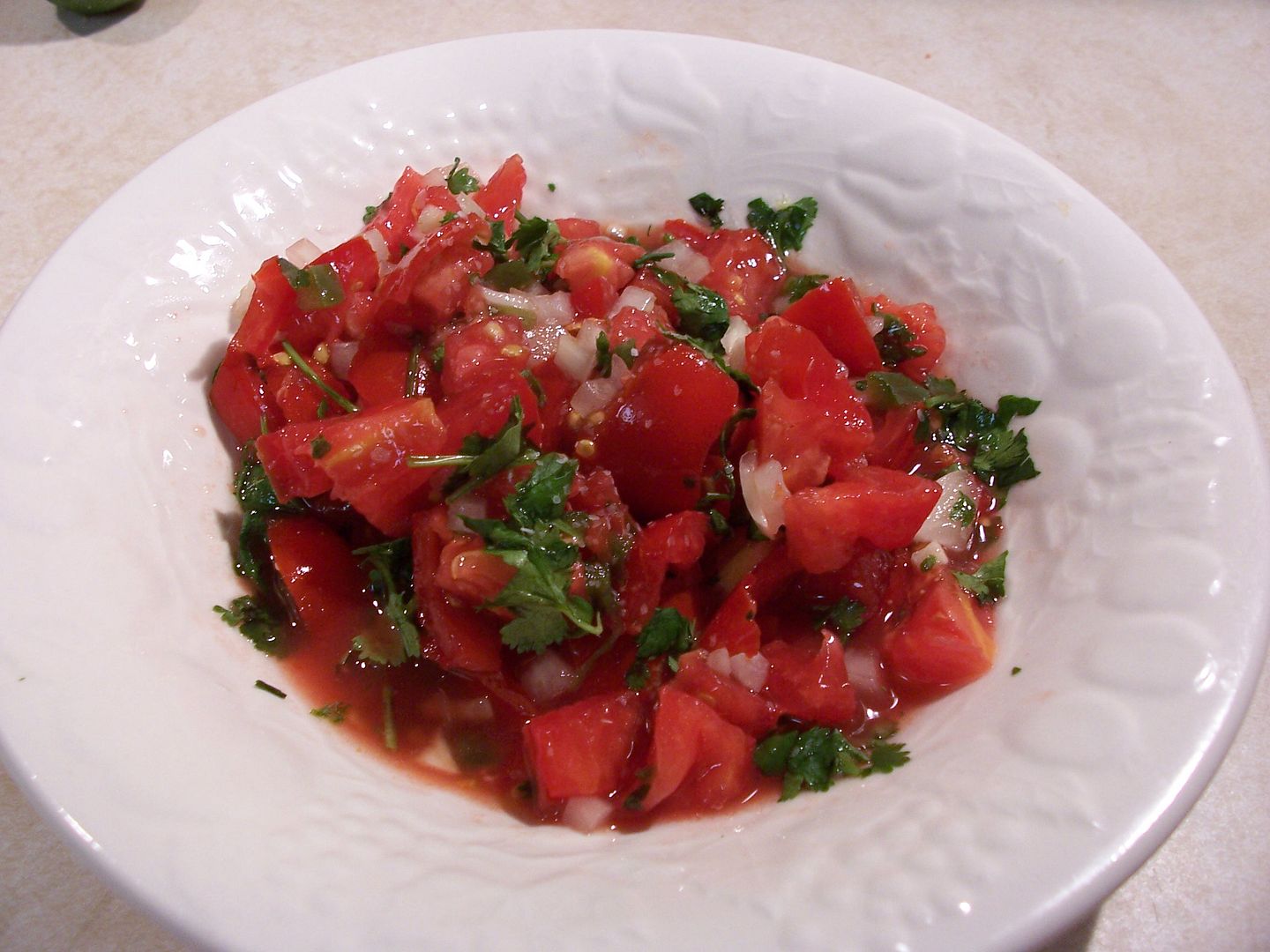 I have a new toy... a Grill Grate... :) If you get the chance check them out at Big Poppa's site..
Big Poppa Smokers







Placed the fish on the grate...
The fish I used this time was swai... I've never tasted these before, but heard that they were fairly mild in flavor.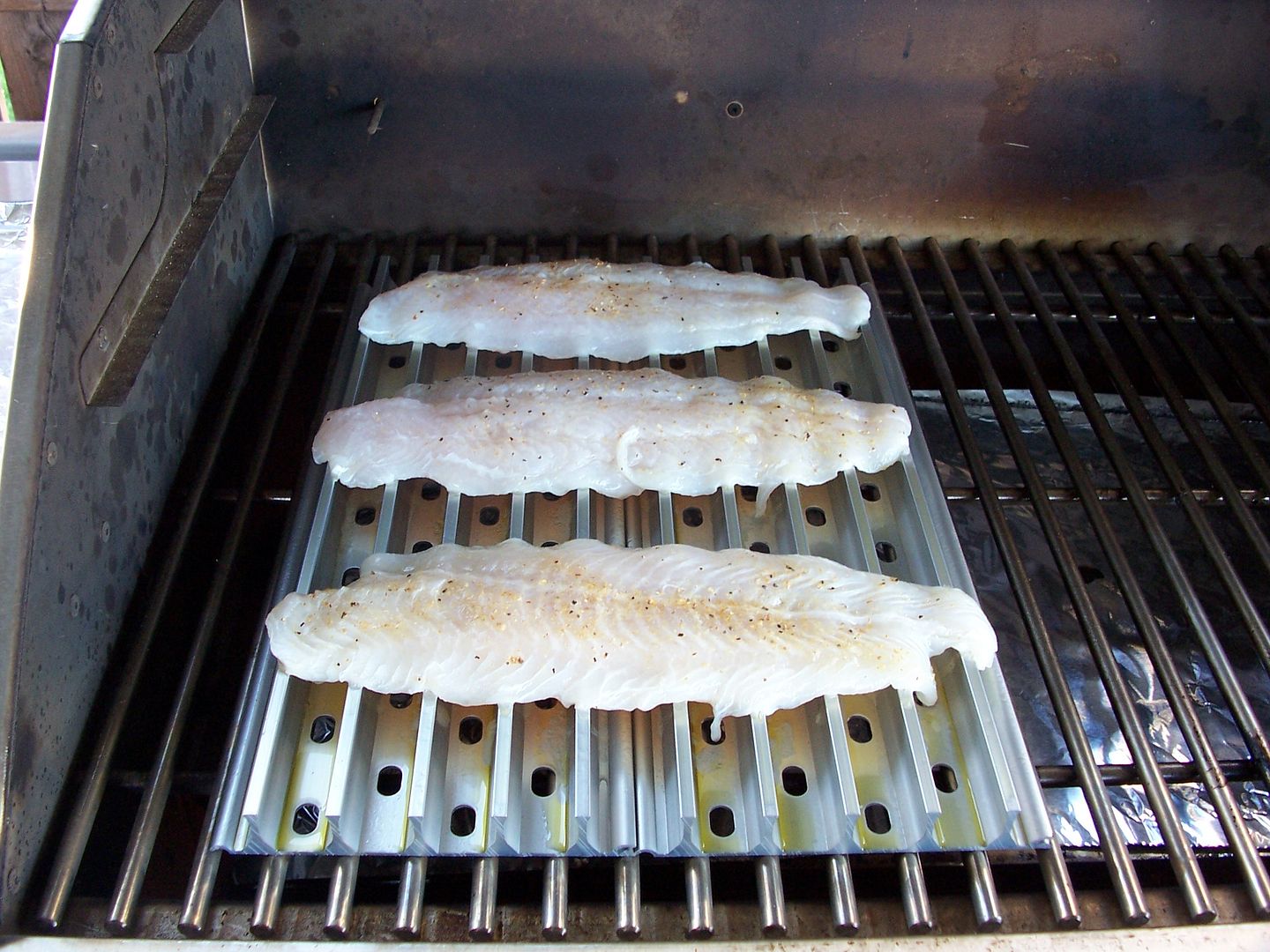 The Grill Grate comes with a special spatula that fits down into the grooves and lifts the food without breaking. (just what I need for fish fillets. :))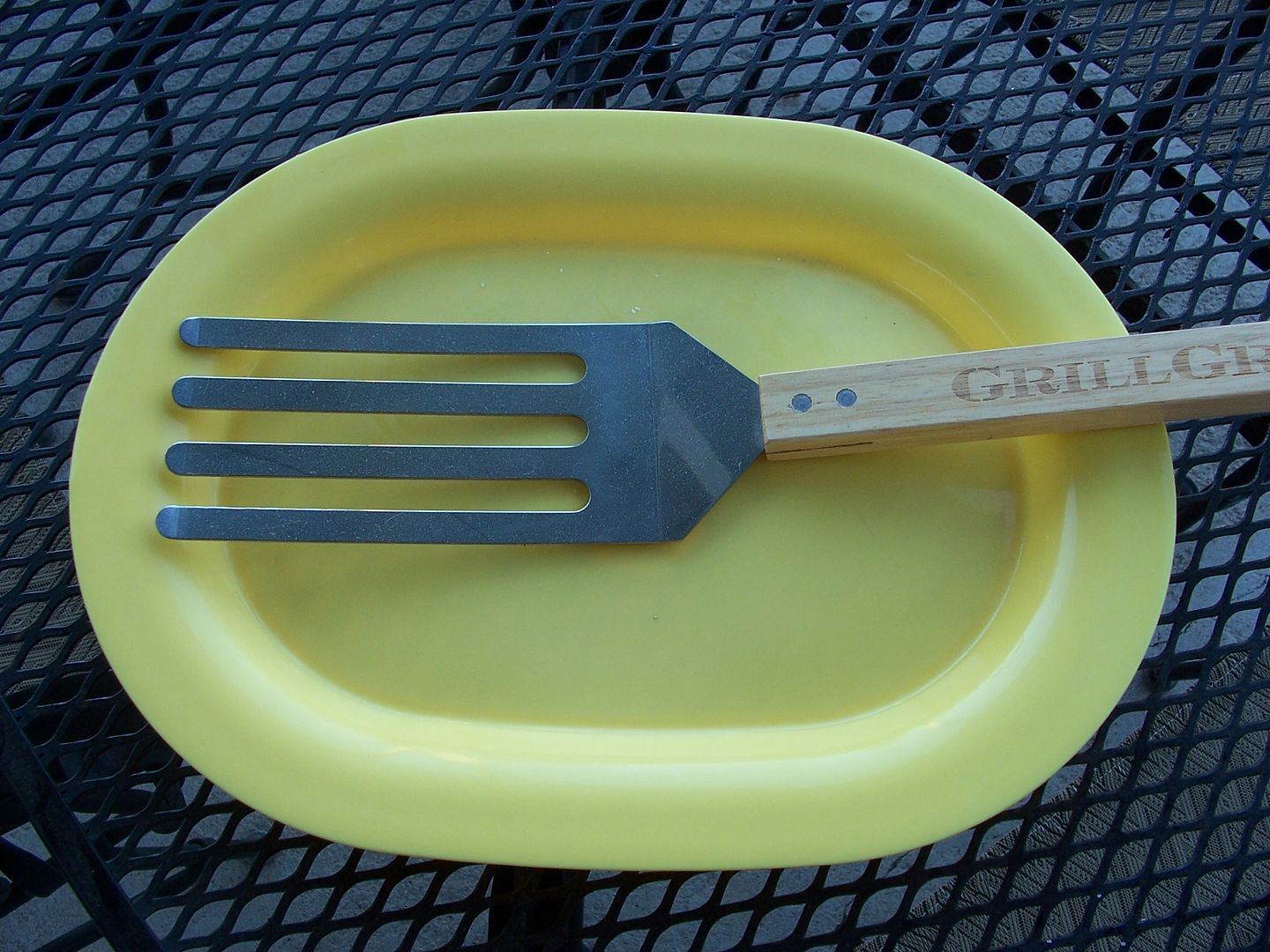 I olive oiled the fillets and seasoned them with lemon pepper ...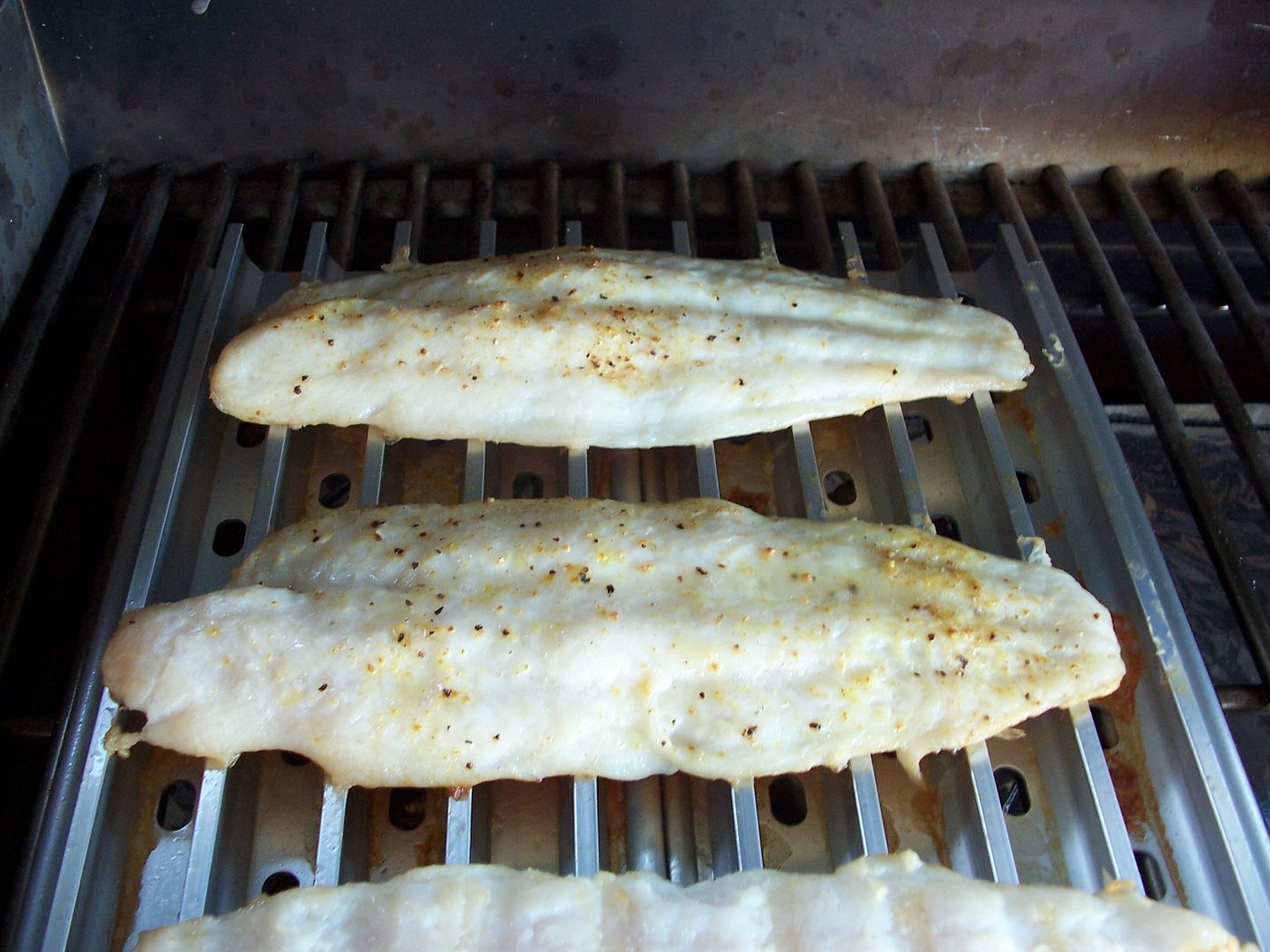 ... heated the tortillas...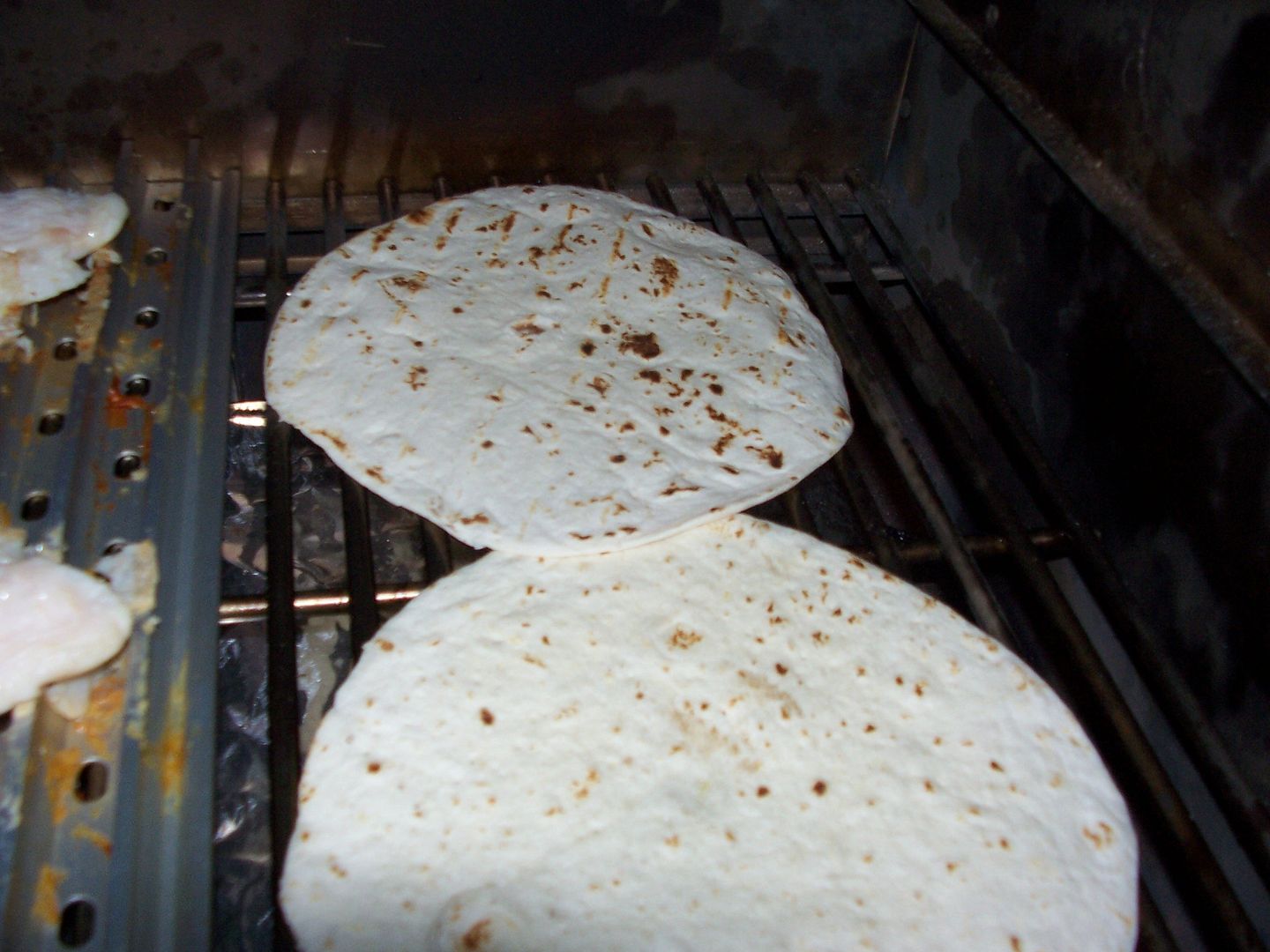 I had to taste some of the fish while the rest were grilling...
It wasn't half bad. A light flavor, white and flaky...


The grilled fish taco with chipotle slaw, pico and a squeeze of fresh lime.
It was tasty!!